Joi, 29 noiembrie, la aniversarea de 8 ani a brandului, Radio Guerrilla transmite live pe pagina de Facebook 8 concerte care se desfasoara in direct in Studiourile Radio Guerrilla. Intre orele 07.00 si 22.00, vor concerta la fiecare ora, timp de cate 15 minute, trupele Grupul de Rezistenta, Moonlight Breakfast, The Moood, Subcarpati, East Roots, Coma, E.M.I.L., ZOB.
La aniversarea de 7 ani, pe pagina de Facebook au fost transmise concerte ale trupelor Travka, Robin And The Backstabbers, The Mono Jacks, The Amsterdams, Electric Fence, OCS, Toulouse Lautrec.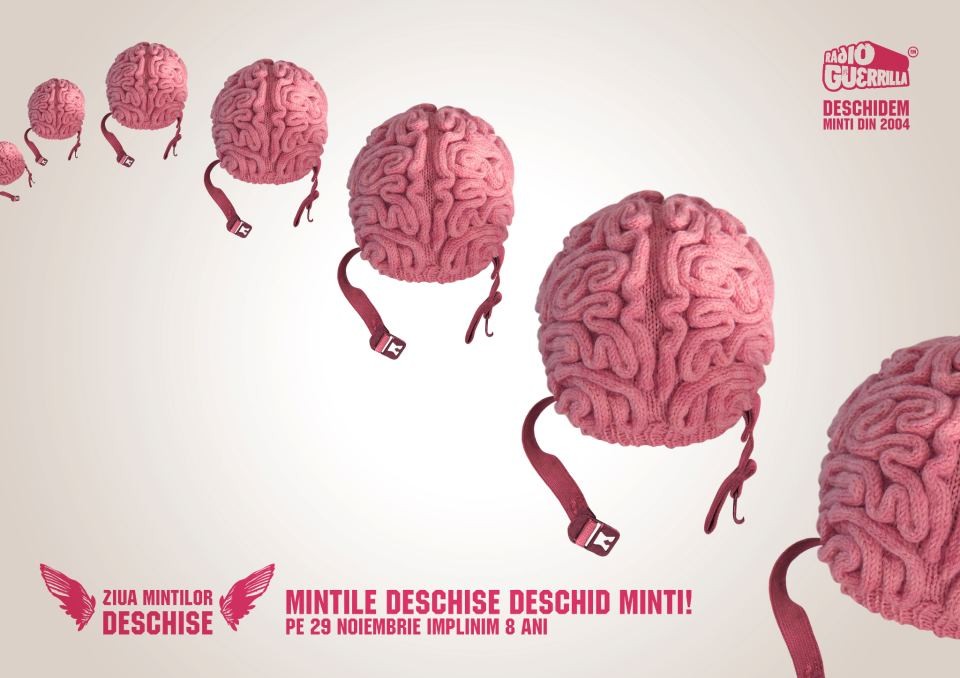 In cadrul Radio Guerrilla, 29 noiembrie a fost numita "Ziua mintilor deschise", rezumand misiunea postului: "Mintile deschise deschid minti, care deschid minti, care deschid minti, care deschid minti samd. Exista in viata fiecarui cetatean cu scaun la cap un deschizator de minte, un om, o intamplare, o poezie, o situatie, un prieten, un parinte, o trupa, un refren, un bunic, un profesor, o melodie, un film, o carte samd, care l-a facut sa inceapa sa-si puna intrebari sau i-a potentat aceasta calitate, care a inceput sa-i limpezeasca orizontul, care, poate l-a facut sa aleaga un anumit drum in viata pe care merge si in prezent. Ceea ce am facut noi in ultimii 8 ani a contribuit cu siguranta la deschiderea mintilor ascultatorilor. Radio Guerrilla. Deschide minti din 2004. Este misiunea asumata si urmarita cu consecventa inca de la inceput, prin sloganul 'Eliberadio'. Este cat se poate de firesc ca de ziua noastra sa sarbatorim mintile deschise. Ziua Mintilor Deschise. Si asa va ramane pana cand, poate in viitor, va deveni Ziua Nationala a Mintilor Deschise, daca tot avem zile nationale pentru mici, bere, cumparaturi sau carnati".