Decat o Revista lanseaza editia cu numarul 6 in Bucuresti marti, 14 iunie, in Club Control, potrivit unei informari din partea DoR. Tema acestui numar exploateaza ideea ca "suntem familiile din care venim, care ne-au facut sau alungat".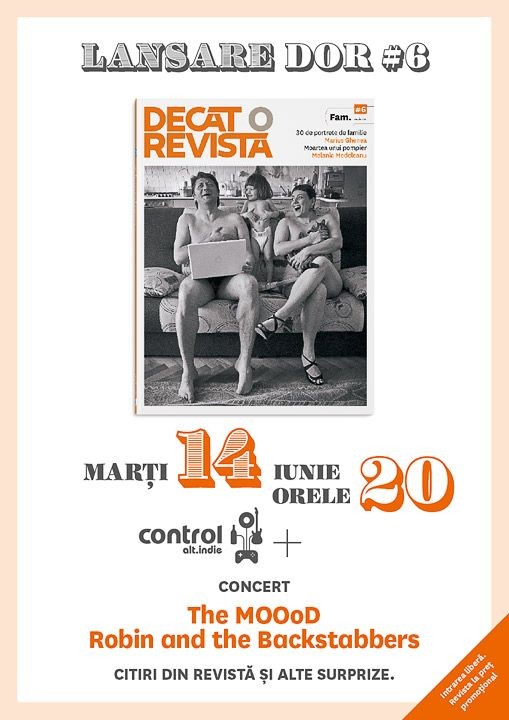 Lansarea acestui numar va avea loc la ora 20:00 si se va incheia cu un concert sustinut de Robin and the Backstabbers si The MOOoD.
Numarul #6 include o expozitie foto cu fotografii realizate de 30 de artisti, a caror sarcina a fost de a surprinde un portret de familie in functie de viziunea personala.
Fotografia de coperta a fost realizata de Cristian Crisbasan iar protagonistii imaginii sunt designerul Iulian Puiu, sotia lui, Ioana, si fiica lor, Letitia.
Aboneaza-te pentru a avea acces la acest articol