Cand intri la Fabrica, daca te uiti drept inainte, nu ai cum sa ratezi spirala portocalie care duce spre acoperisul cladirii. Daca urci scarile colorate ajungi pe terasa Orange, un loc primitor din care nu o sa mai vrei sa pleci, amenajat special pentru ADfel 2013. De ce? Pentru ca aici gasesti tot ce ii trebuie omului: relaxare pe pufi si in sezlonguri, distractie cu prietenii si conexiune la net.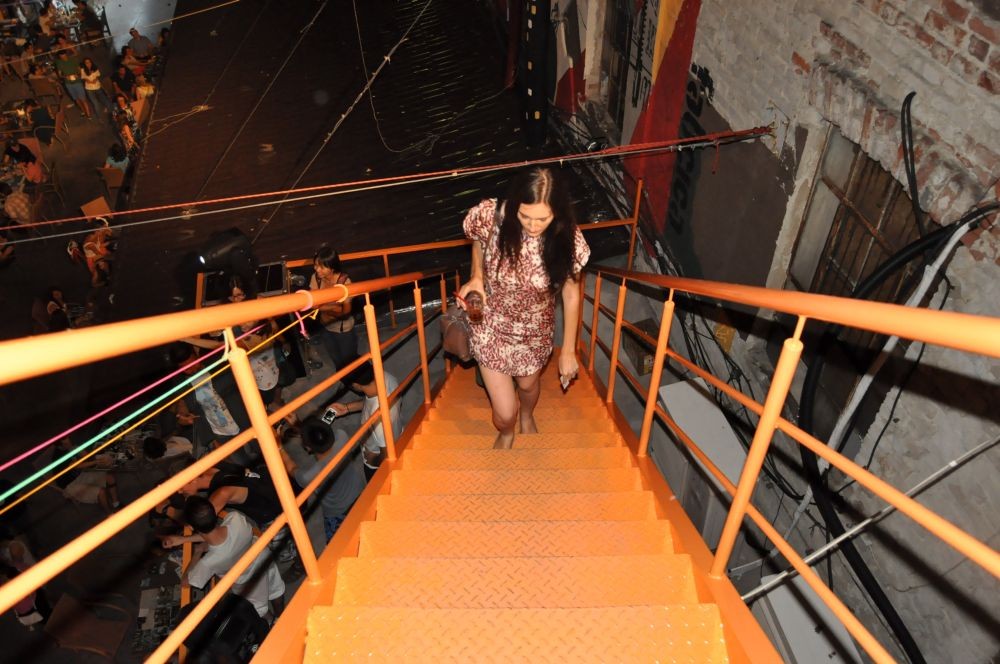 Pe acoperisul ADfel ai un spatiu in care muzica se aude in surdina, atmosfera e cool, iar berea se bea cu prietenii, departe de agitatia de jos.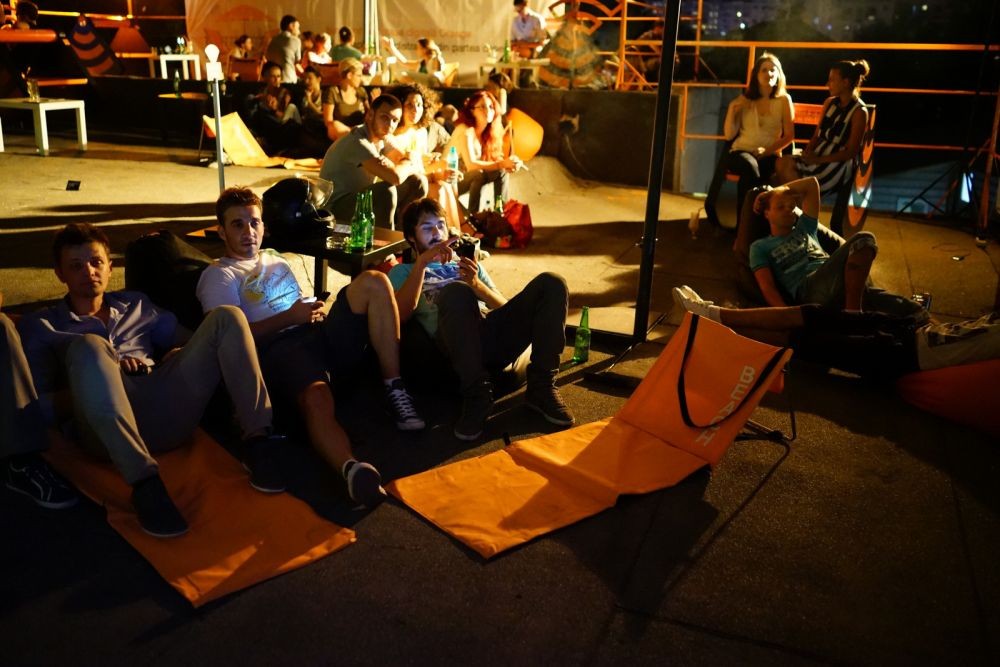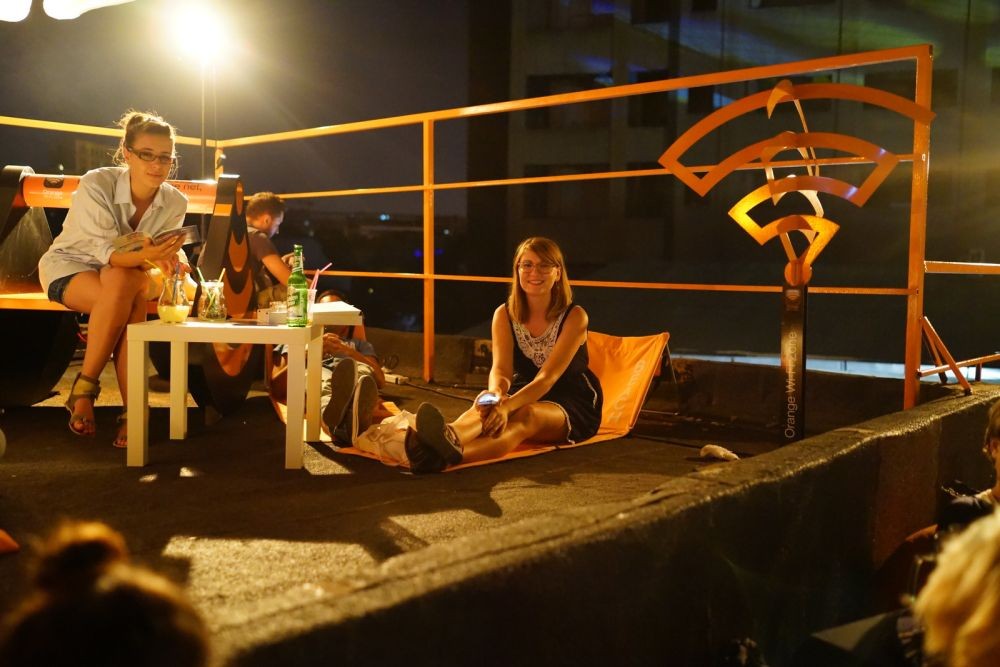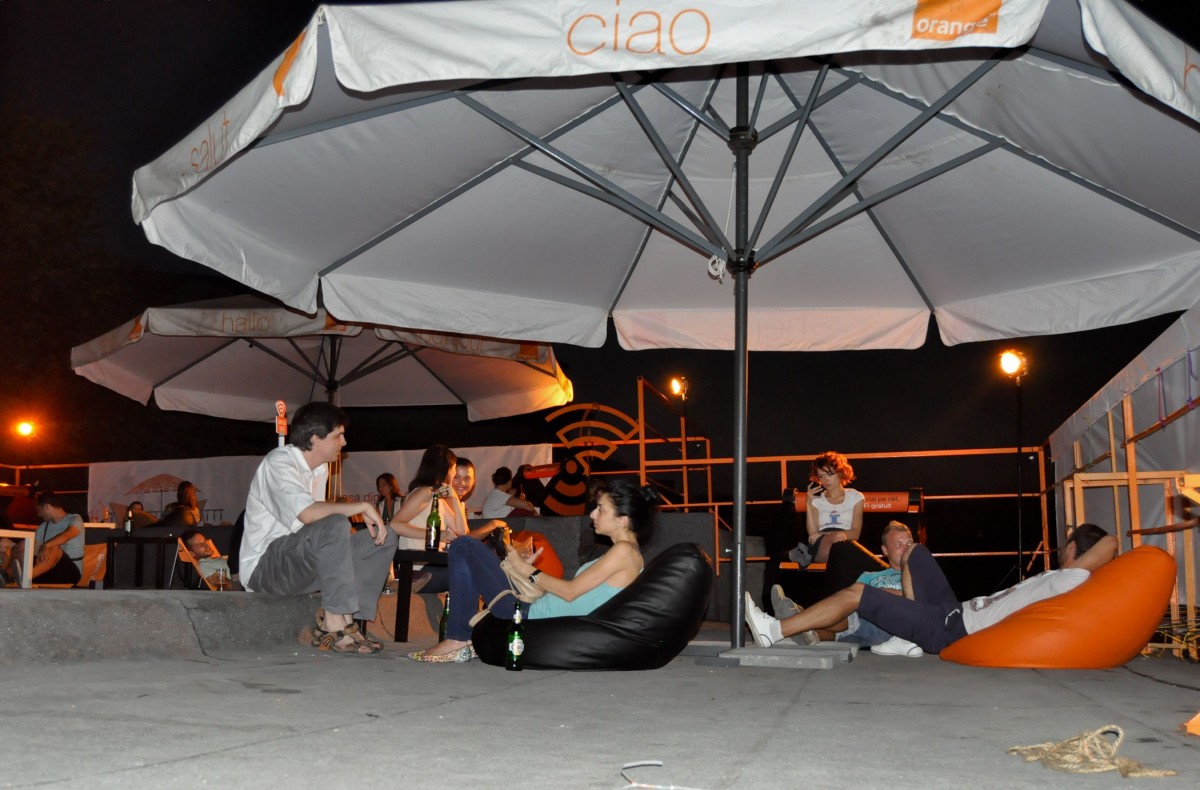 Mini-cladirile de pe terasa, realizate in stil art-QR, reprezinta fiecare cate o aplicatie sau un serviciu Orange de ultima generatie: Contul meu, Orange Travel, Orange film, Fotbal Info, Orange Explorer, Clever Taxi, TV live pe mobil, Orange Cloud, 4G, Deezer. Printr-un simplu scan al QR-code-urilor, poti descarca aplicatiile, ca sa intri intr-o lume digitala spectaculoasa si colorata, direct de pe gadgetul tau: poti asculta muzica sau te poti uita la TV, poti discuta despre fotbal sau poti vedea mamutii de la Antipa, iar la final poti chema taxiul ca sa ajungi repede acasa.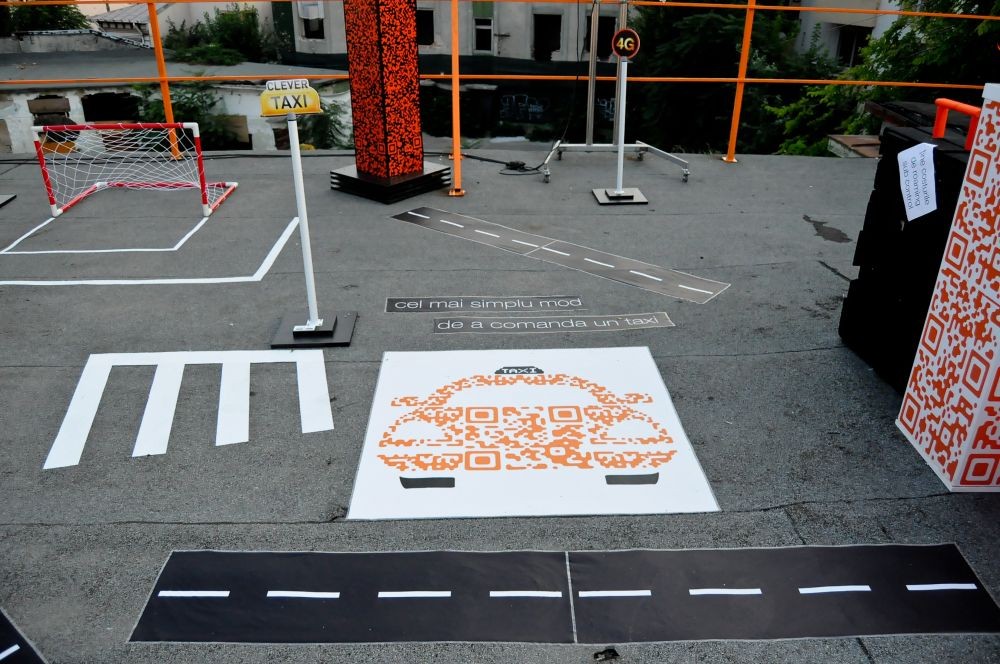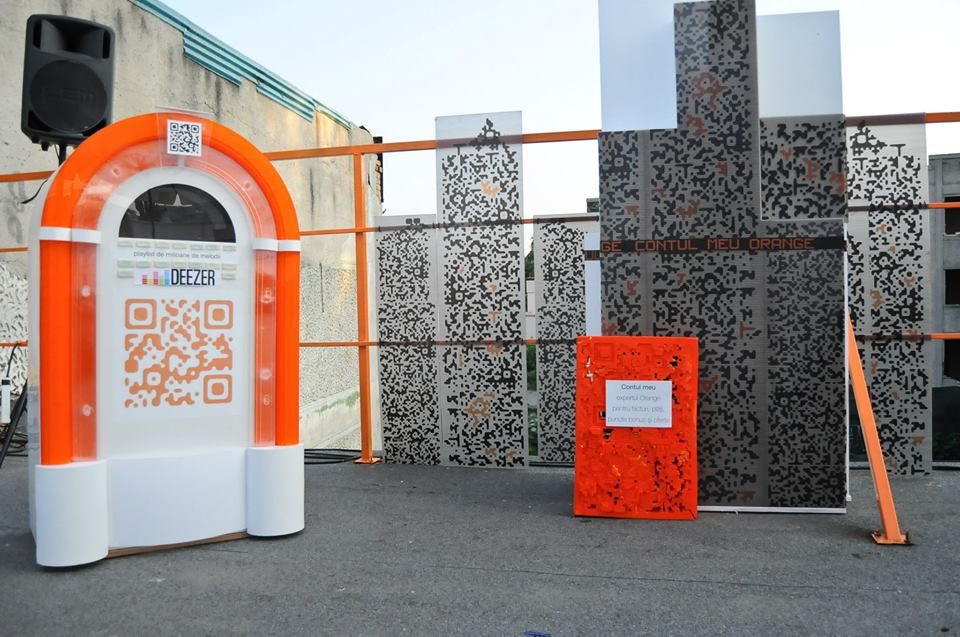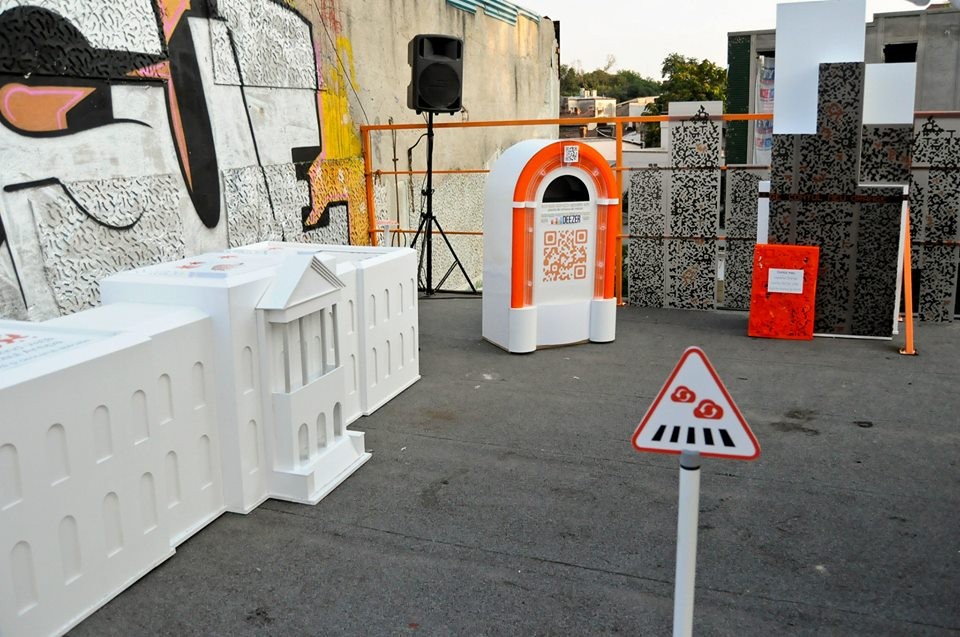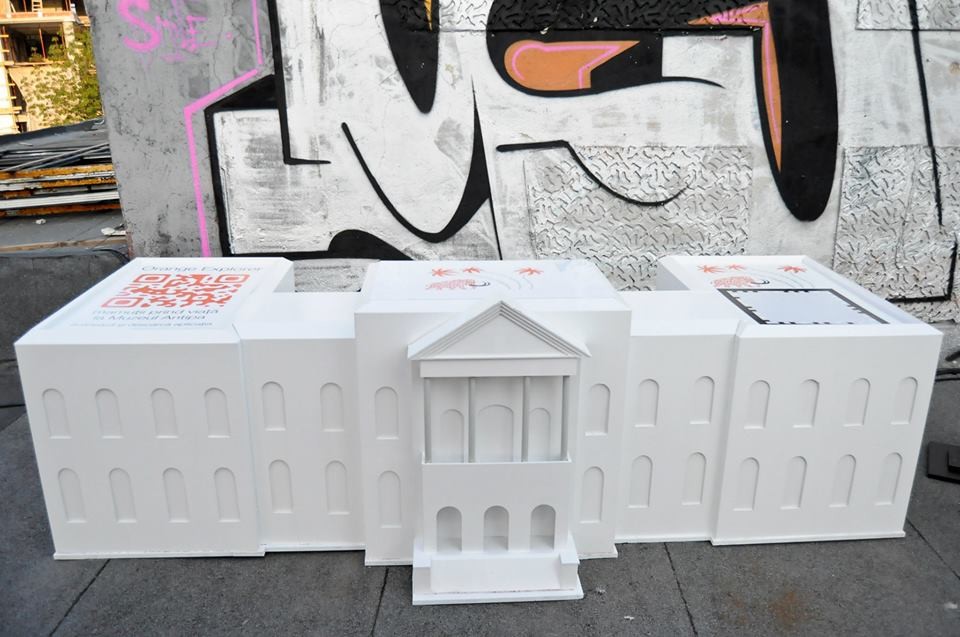 Pentru ca terasa Orange e mai aproape de cer decat orice alt colt de la Fabrica, aici o sa gasiti si un norisor magic al carui traseu il puteti schimba doar cu mana. Dar despre asta o sa va povestesc mai mult intr-un episod viitor.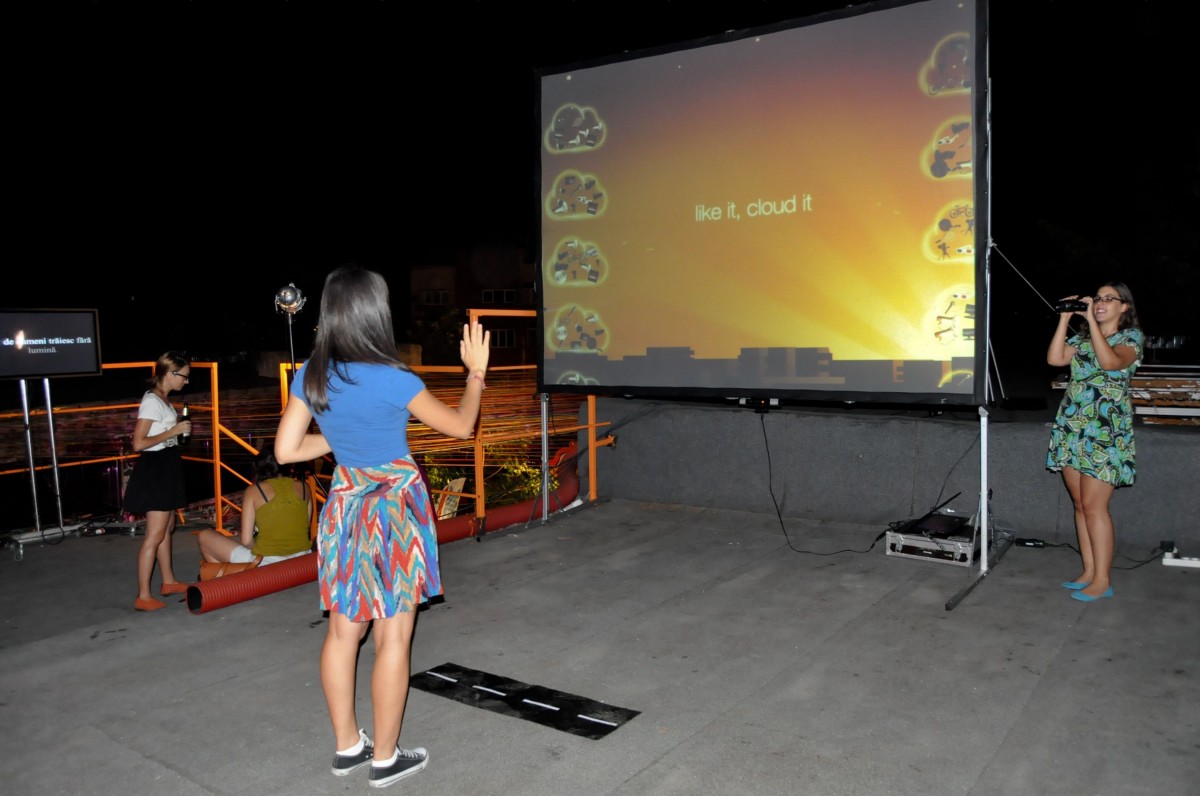 Iar ca bonus, cine urca pe acoperis primeste o priveliste grozava a terasei de la Fabrica si a Bucurestiului pana la Casa Poporului.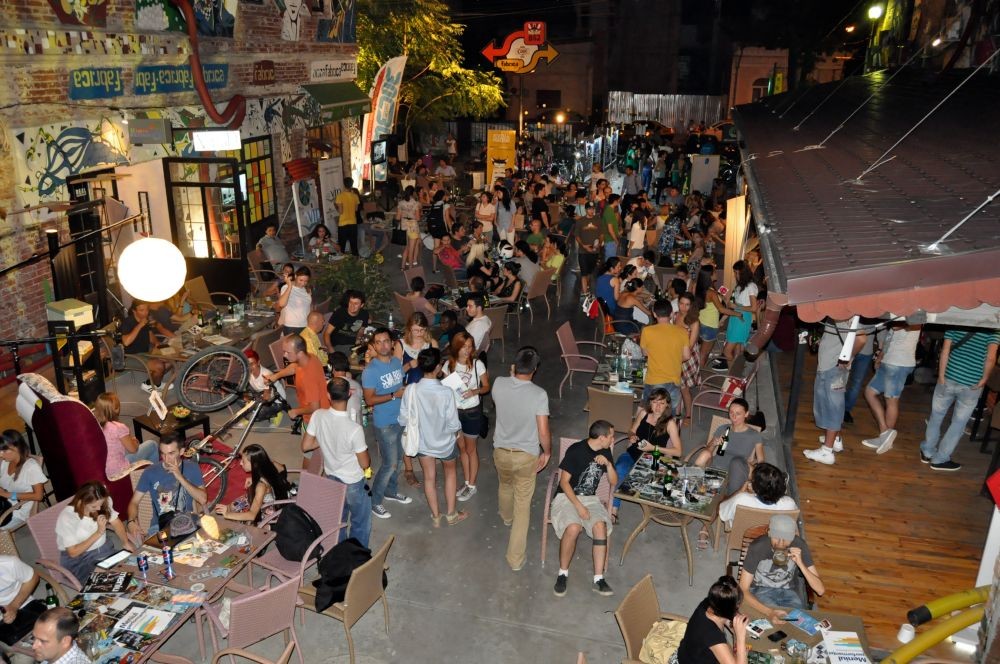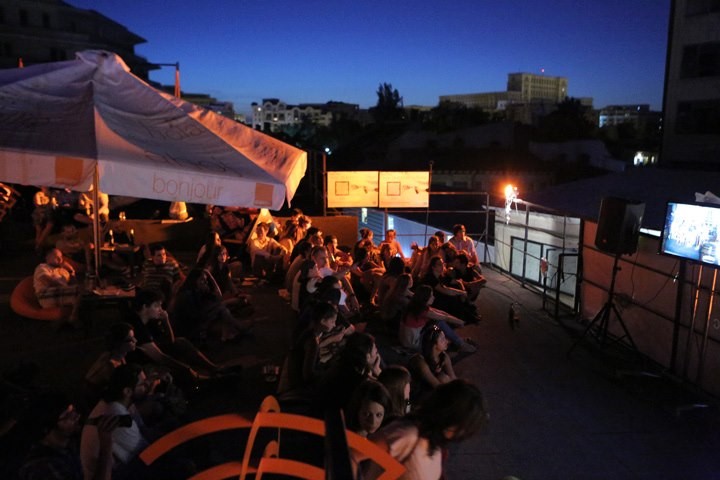 Terasa digitala Orange va fi deschisa pe toata durata evenimentului de branded entertainment ADfel, intre 12-18 august. Orange este unul dintre brandurile care vor aduce spiritul neconventionalului in cadrul ADfel. Evenimentul este organizat de IQads si are loc in terasa Fabrica (str. 11 Iunie, nr. 50, Bucuresti). Programul incepe in fiecare seara la ora 18.00, iar intrarea este libera. Pe Facebook.com/IQads si pe IQads.ro vor fi prezentate detalii despre programul fiecarei seri din cadrul evenimentului.
Puteti rasfoi suplimentul ADfel 2013, ca sa cititi despre activari neconventionale si sa aflati programul complet al evenimentului.
Partenerii media ai evenimentului sunt 24-FUN, Metropotam, Catavencii, Orasul Meu, 220.ro,Tataia, All Hollow, VICE, HipMag.ro, Times New Roman, Revista de Povestiri, Mixtopia, Realitatea.net, The Institute, SUB25, Money, BestJobs, The Chronicle si Radio Guerrilla. ADfel este organizat cu sprijinul Euromedia, Trade Media, 360Revolution, Carturesti, Elevate, MVcom si AdProduction.