ADfel 2013 a insemnat o saptamana de nevonventional pe terasa de la Fabrica, adus in fata participantilor de cele mai tari brand-uri de pe la noi. Relaxarea, jocurile, proiectiile, workshop-urile, vremea si spuma au facut din evenimentul dintre 12-18 august cel mai bun motiv de a iesi la terasa din Bucuresti.
Toate detaliile care au transformat evenimentul intr-unul reusit, de la ecrane, lumini si pana la proiectoare nu ar fi putut sa fie acolo daca nu exista 360 Revolution, oamenii care au fost responsabili cu partea tehnica de la ADfel 2013. Si au facut o treaba excelenta.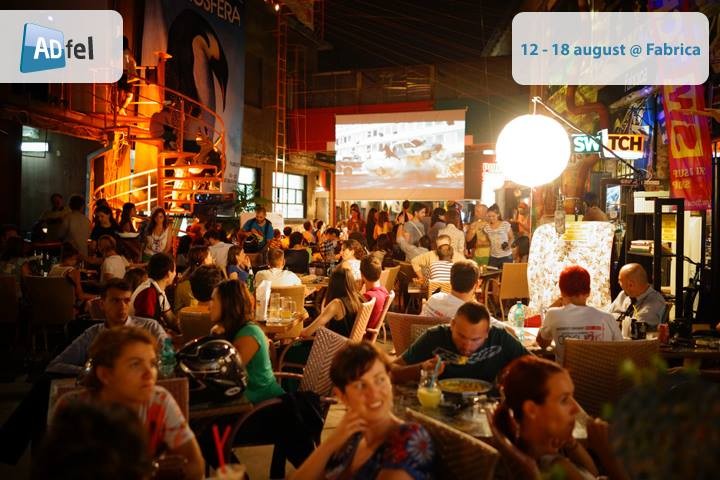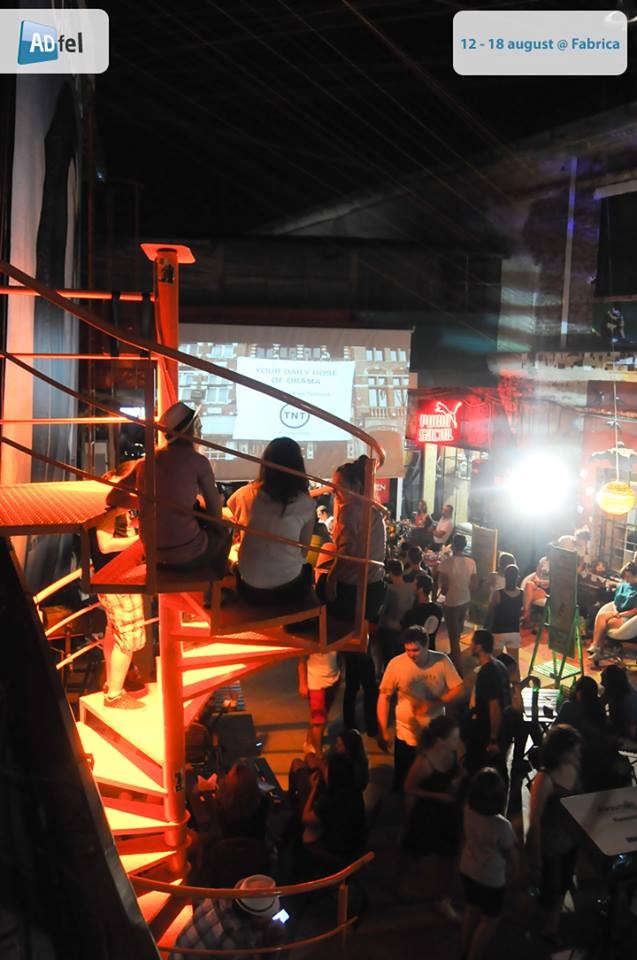 Echipa 360 Revolution a fost alaturi de ADfel pe toata durata sa, transformand Fabrica in cea mai digitala terasa din Bucuresti. 
Dintre echipamente amintim: 8 plasme, 3 ecrane de mari dimensiuni, 3 tipuri de lumini, sonorizare si cablare integrala a terasei si comanda centralizata a echipamentelor.
Iar logistica 360 Revolution a avut o saptamana neconventionala. Ecranele au aratat celor peste 7000 de oameni din saptamana ADfel cele 7 proiectii ale evenimentului, ipostazele moderatorului virtual Vicentiu Furnica si chiar o cerere-surpriza in casatorie, premiera in cei 8 ani de ADfel.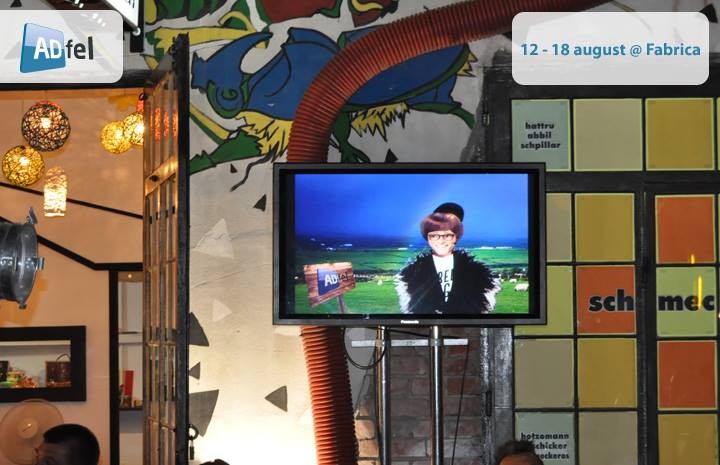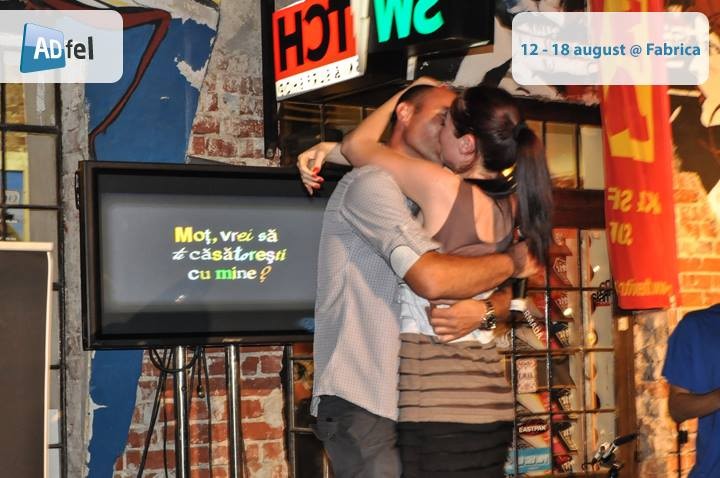 Ne-a iesit chiar si o pana de curent, regizata pentru Lumina pentru Ursici.
Mac-urile inteligente au dat lumina ba rosu intens, pe celulele politistelor sexy, ba galbena si verde pe flirturile wild de pe scena.
Ecranul de pe terasa Fabrica a fost gazda pentru norisorul Orange, care putea fi controlat de participanti cu mana.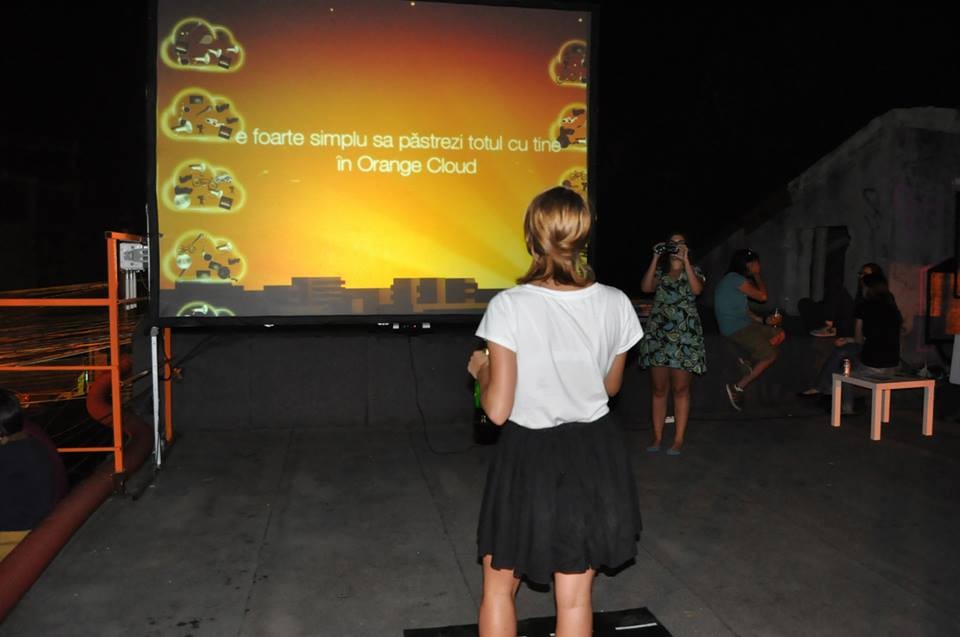 Mai multe fotografii cu tehnologiile aduse de 360 Revolution la ADfel 2013 gasiti pe Facebook.
Echipele care au lucrat ca ADfel sa mearga ca uns sunt formate din:
Din partea ADfel: Marin Preda (Business Developer), Monica Dudau (Senior Project Manager), Cristi Avram (Senior Project Manager), Corina Pirva (Project Manager), Emil Truta (Junior Project Manager), Sonia Ardelean (Coordinating Editor), Anca Pantus (Editor), Ionut Maxim (Editor), Mihaela Craciunescu (Editor), Ioana Mihai (Project Manager), Diana Gandila (Audio Video Coordinator), Livia Plamadeala (Graphic Designer), Bogdan Grigore (Photographer).
ADfel este organizat de IQads si a avut loc pe terasa Fabrica (Str. 11 Iunie, nr. 50), Bucuresti, intre 12-18 august. Pe Facebook.com/IQads si pe IQads.ro au fost prezentate detalii despre programul fiecarei seri din cadrul evenimentului.
Partenerii media ai evenimentului sunt 24-FUN, Metropotam, Catavencii, Orasul Meu, 220.ro,Tataia, All Hollow, VICE, HipMag.ro, Times New Roman, Revista de Povestiri, Mixtopia, Realitatea.net, The Institute, SUB25, Money, BestJobs, The Chronicle si Radio Guerrilla. ADfel este organizat cu sprijinul Euromedia, Trade Media, 360 Revolution, Carturesti, Elevate, MVcom si AdProduction.