H&M LANSEAZĂ CAMPANIA GLOBALĂ"BRING IT"PENTRU ÎNCURAJAREA COLECTĂRII HAINELOR NEFOLOSITE.
H&M a lansat prima inițiativă globală Garment Collecting în anul 2013 și, până în prezent, peste 40.000 de tone de textile au fost astfel strânse. Cantitatea colectată în această perioadă este echivalentul a peste 190 milioane de tricouri.
Vizitatorii și clienții care doresc să contribuie la iniţiativa Garment Collecting pot aduce începând din această săptămână și pe tot parcursul anului, în oricare dintre magazinele H&M, orice tip de haine și textile care nu le mai sunt folositoare, indiferent de brandul producător sau condiţia lor. Până în anul
2020, H&M își propune să colecteze anual 25.000 tone de textile.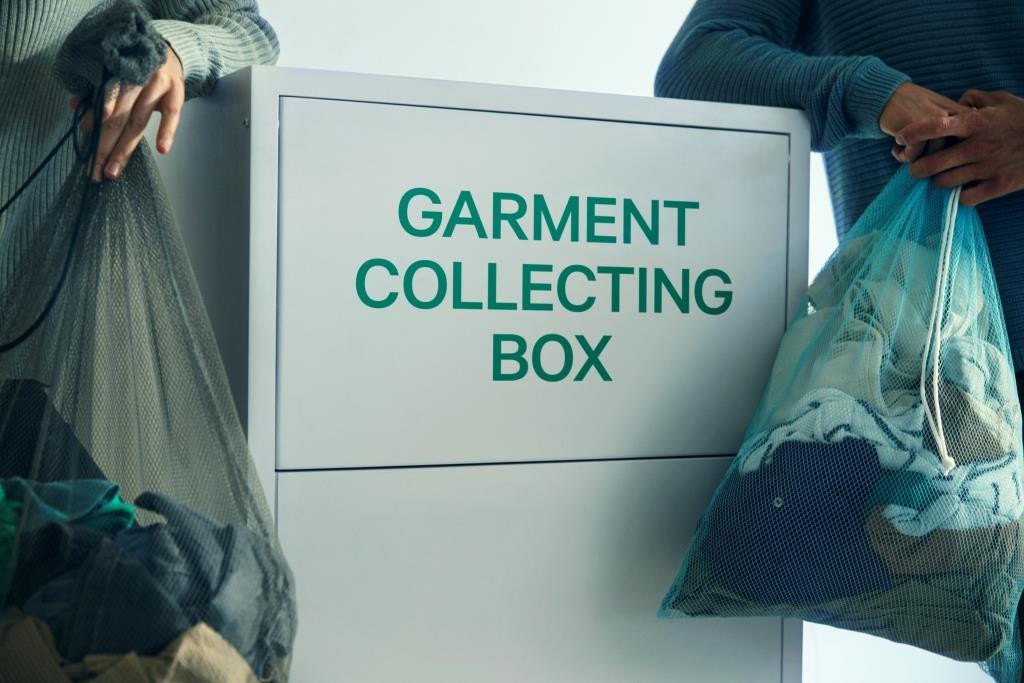 În România, cei care optează să își aducă hainele uzate în magazinele H&M, primesc pentru fiecare pungă depusă în urnele special amenajate, câte un voucher de reducere pentru sesiunile următoare de cumpărături.
Pentru a readuce în prim plan această inițiativă anuală, H&M lansează în data de 26 ianuarie un nou film de promovare – Bring IT – regizat de americanca Chrystal Moselle, cunoscută la nivel mondial pentru documentarele și scurt metrajele sale. Filmul ilustrează atât importanţa, cât și etapele procesului de colectare a hainelor, ca și parcursul lor post-colectare și modul în care acestea primesc o nouă viață. Pe lângă îndemnul de a aduce hainele nedorite, filmul este construit în jurul mesajului că viața textilelor poate fi prelungită și mai departe de o singură utilizare.
În anul 2014, H&M a lansat colecția "Close the Loop", realizată din fibre textile reciclate pentru a marca închiderea cercului modei. Anul acesta, colecţia "Close the Loop" aduce în prim plan două produse, realizate în întregime din denim reciclat. Produsele vor fi disponibile din săptămâna 30 ianuarie – 5 februarie.
Parte a angajamentului de a oferi modă și calitate la cel mai bun preţ, într-un mod sustenabil, ambiția H&M este de a inspira o schimbare a modului în care moda este făcută și percepută în prezent. 
Închiderea cercului modei este un angajament central pe care H&M și l-a asumat pentru croirea unui viitor sustenabil al industriei. Scopul este de a trece textilele printr-un proces complet de utilizare, astfel încât hainele care nu mai sunt utilizate sau dorite să fie transformate în noi produse și fibre textile, toate contribuind și la reducerea utilizării resurselor naturale angrenate în aceste procese.