Festivalul Mozaic Jazz revine cu o nouă ediție în toamna lui 2017, având o structură cu care și-a obișnuit deja publicul. Șase artiști și trupe fac parte din line-up-ul acestei ediții, ca și în anii anteriori.
Prima zi de festival, vineri, 10 noiembrie 2017, debutează cu concertele oferite de Isfar Sarabski, câștigător al competiției de pian a Festivalului de la Montreux și cu Gilad Atzmon & The Orient House Ensemble.
Isfar Sarabski născut în Azerbaijan, a fost primul din țara sa care a adus acasă prestigiosul premiu câștigat în cadrul competiției de pian a Festivalului de la Montreux la doar 19 ani. Fiind nepotul unui renumit cântăreț de operă, Isfar a fost pregătit în muzica clasică, ceea ce explică modul în care abordează compoziții clasice foarte cunoscute, de la "Lacul lebedelor", la compoziții ale lui Bach și Chopin, în interpetare acustică.
În cadrul concertelor sale, piesele clasice se împletesc cu tango-uri Piazzola, standarde jazz și muzică pop. Isfar concertează singur sau cu orchestră, însă cele mai noi compoziții ale sale sunt realizate în stilul electro – jazz, pentru a reflecta anumite stări de spirit și gânduri intime ale artistului. Așadar, Isfar Sarabski este mereu surprinzător și nu poate etichetat. Concertul are loc vineri, 10 noiembrie, începând cu ora 19.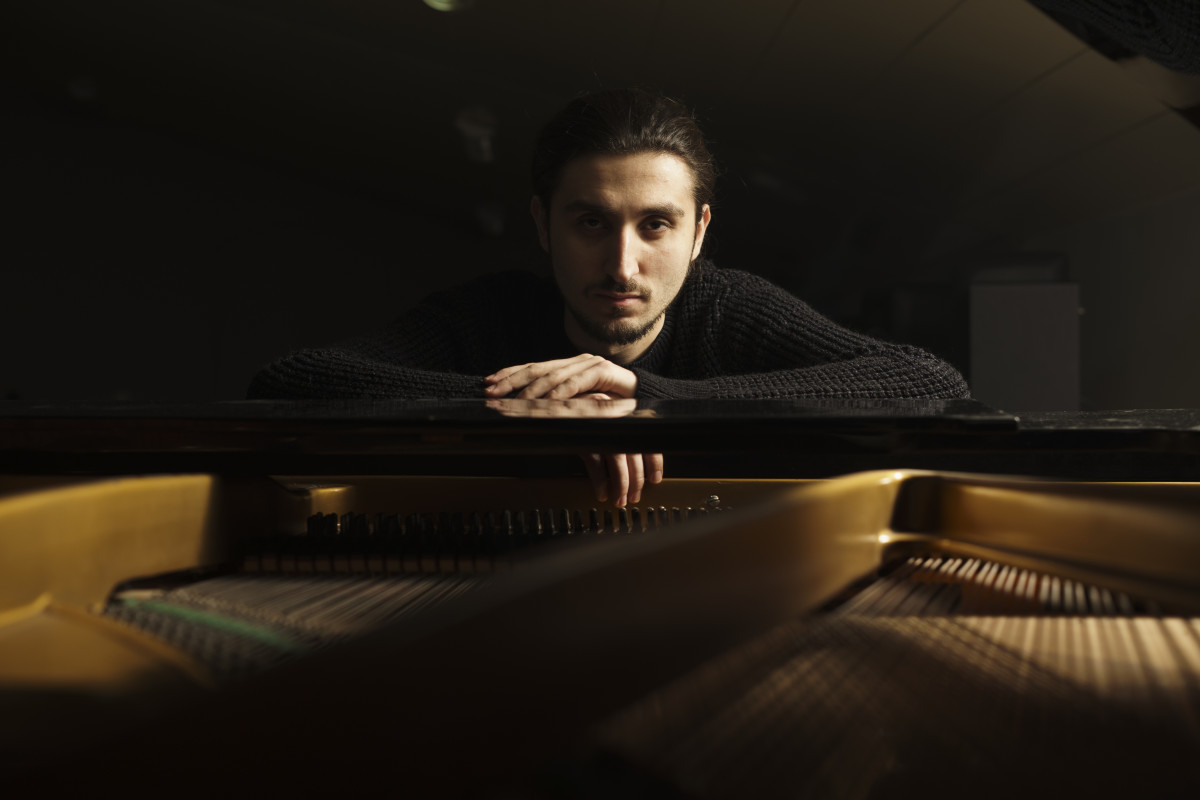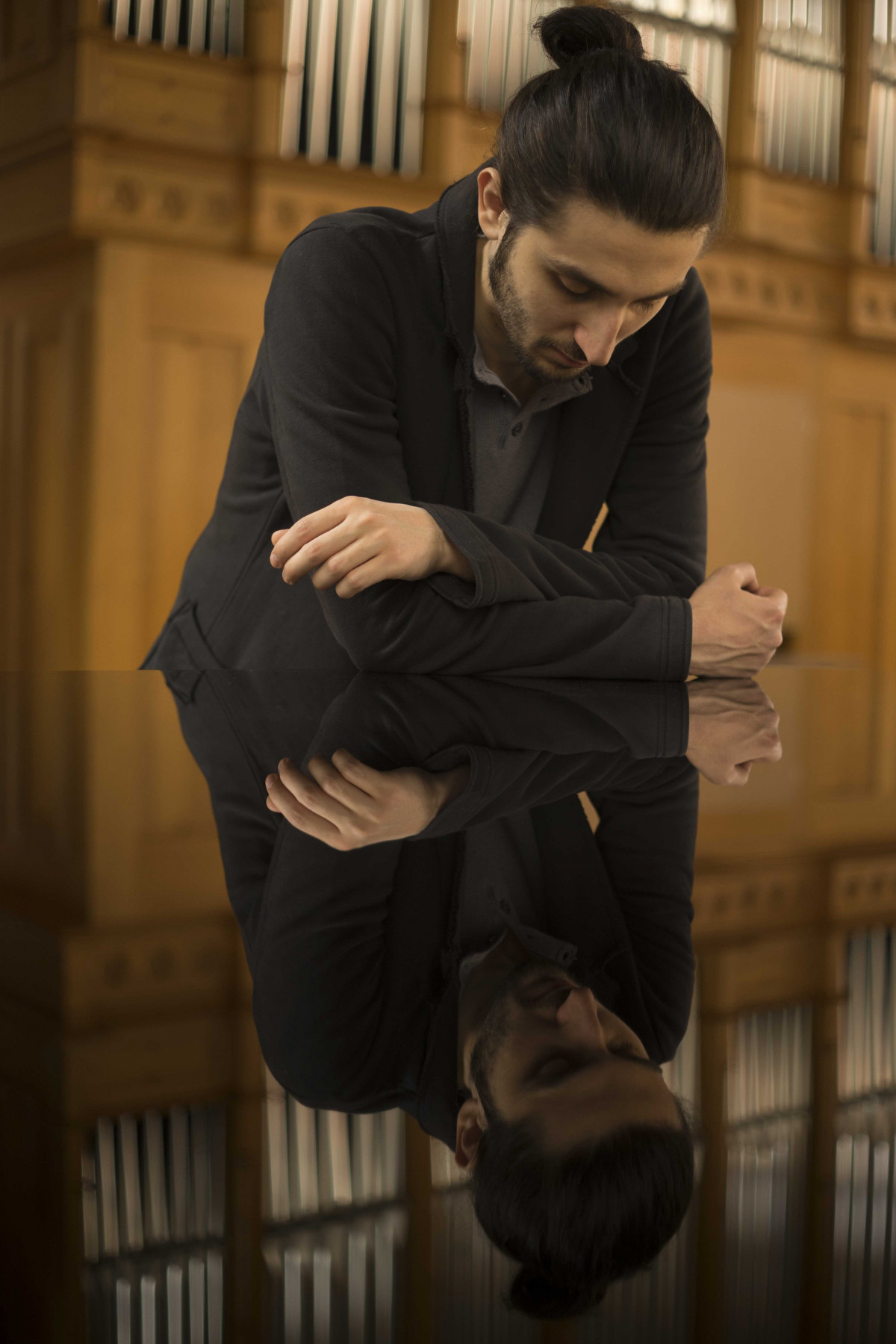 Gilad Atzmon este născut în Israel, însă mare parte a vieții și-a petrecut-o în Marea Britanie, acolo unde și-a perfecționat stilul de jazz de-a lungul deceniilor. Gilad cântă la saxofon, clarinet și la diferite instrumente din lemn. Albumul său, "Exile", a fost numit albumul jazz al anului de către BBC. Compozițiile de pe cele 15 albume ale lui Gilad Atzmon explorează diferite teme politice și prezintă influențele muzicii caracteristice Orientului Mijlociu. Gilad a lucrat cu artiști precum: Sinead O'Connor, Paul McCartney și Robbie Williams, iar ca artist solo a contribuit la albumul "The Endless River" lansat de Pink Floyd în 2014.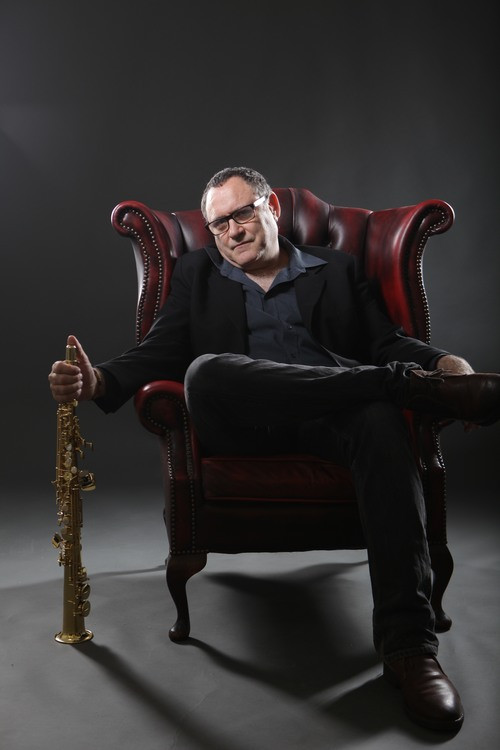 A fondat The Orient House Ensemble în 2000, alături de Chris Higginbottomon, Yaron Stavi și Frank Harrison. Trupa susține frecvent concerte în întreaga lumea și a produs 6 albume, cel mai recent fiind "Songs Of The Metropolis" din 2013. Concertul susținut de Gilad Atzmon & The Orient House Ensemble are loc vineri, 10 noiembrie 2017, începând cu ora 20:30. Referințe: www.gilad.co.uk
Sâmbătă, 11 noiembrie publicul se va reîntâlni cu Steve Coleman and Five Elements, iar tânăra trupă Mn'Jam Experiment promite un spectacol multimedia memorabil în care muzica și artele vizuale se îmbină într-o experiență inedită.
Mozaic Jazz Festival se va desfășura în incinta Redal Expo, cel mai mare spațiu privat de evenimente din Sibiu. Spațiul de desfășurare a evenimentului include zona de concerte, cu o capacitate de 320 de locuri, zona pentru jam sessions, bar și spațiu de lounge.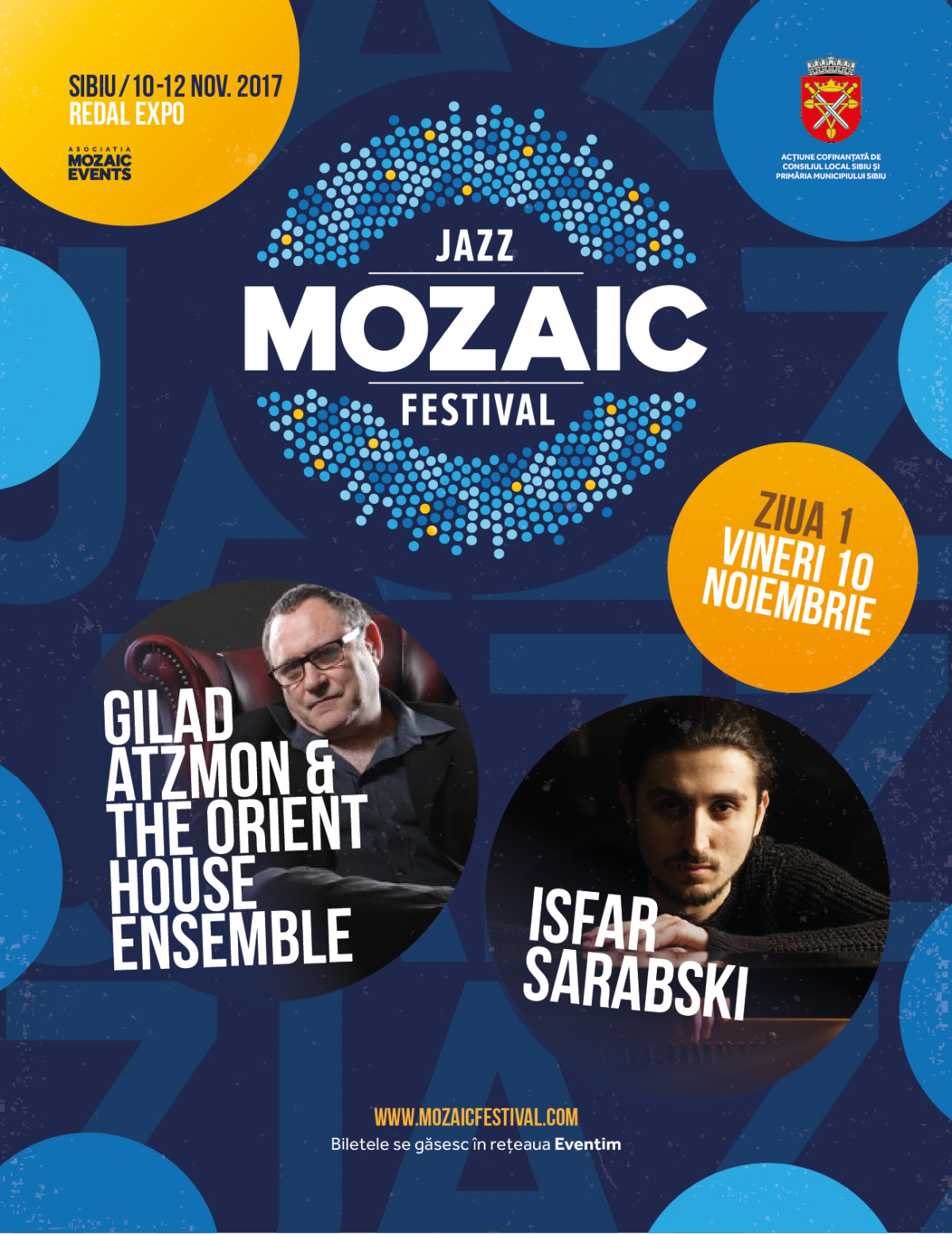 Mozaic Jazz Festival este un eveniment care face parte din agenda culturală a Sibiului, reunind deopotrivă artiști consacrați, de renume, precum și trupe și artiști noi, care vin cu elemente inedite în show-urile live pe care le oferă. La edițiile anterioare, în cadrul Mozaic Jazz Festival au concertat nume ca Tord Gustavsen, Steve Coleman, Trilok Gurtu, David Krakauer, The Ploctones sau Jaga Jazzist.
Mozaic Jazz Festival este cofinanțat de către Consiliul Local și Primăria Municipiului Sibiu.