După succesul înregistrat în 2017, Impact Hub Bucharest, cu sprijinul Ambasadei SUA în România, organizează pe 3 martie cea de-a doua ediție a evenimentului Women of Romania. Parte din acțiunile desfășurate la nivel global cu ocazia Zilei Internaționale a Femeii, ediţia din acest an poartă tema #PressForProgress.
Women of Romania aduce împreună pentru o zi peste 150 de antreprenori, lideri în business, reprezentanți ai societății civile, dar și personalități marcante din domenii precum educație, cultură, sport și nu numai, pentru a împărtăși povești de succes, pentru a inspira și pentru a crea o oportunitate de interacțiuni de calitate.
Având în vedere că World Economic Forum's 2017 Global Gender Gap Report arată că egalitatea de gen ar fi posibilă în condițiile actuale abia peste 200 de ani, un astfel de eveniment este ocazia perfectă de a încuraja o schimbare mai rapidă. Dorința de a accelera progresul prin oferirea de exemple pozitive a dus la preluarea conceptului global #PressForProgress și la organizarea celei de-a doua ediții, în noul spațiu Impact Hub Bucharest de la Timpuri Noi.
Printre invitatele ediției din 3 martie se numără Daniela Vișoianu (Președinte, Coaliția pentru Educație), Ligia Deca (Consilier de Stat - Departamentul Educație și Cercetare), Oana Stan (Founder & Brand Manager, TECHIR Cosmetics & SPA), Raluca Negulescu-Balaci (Executive Director, Policy Center for Roma and Minorities), Sonia Micu (Founder, NALU), Elena Calistru (Chair & Co-founder, Funky Citizens), Elena Marineci (Managing Partner, Starfish Events).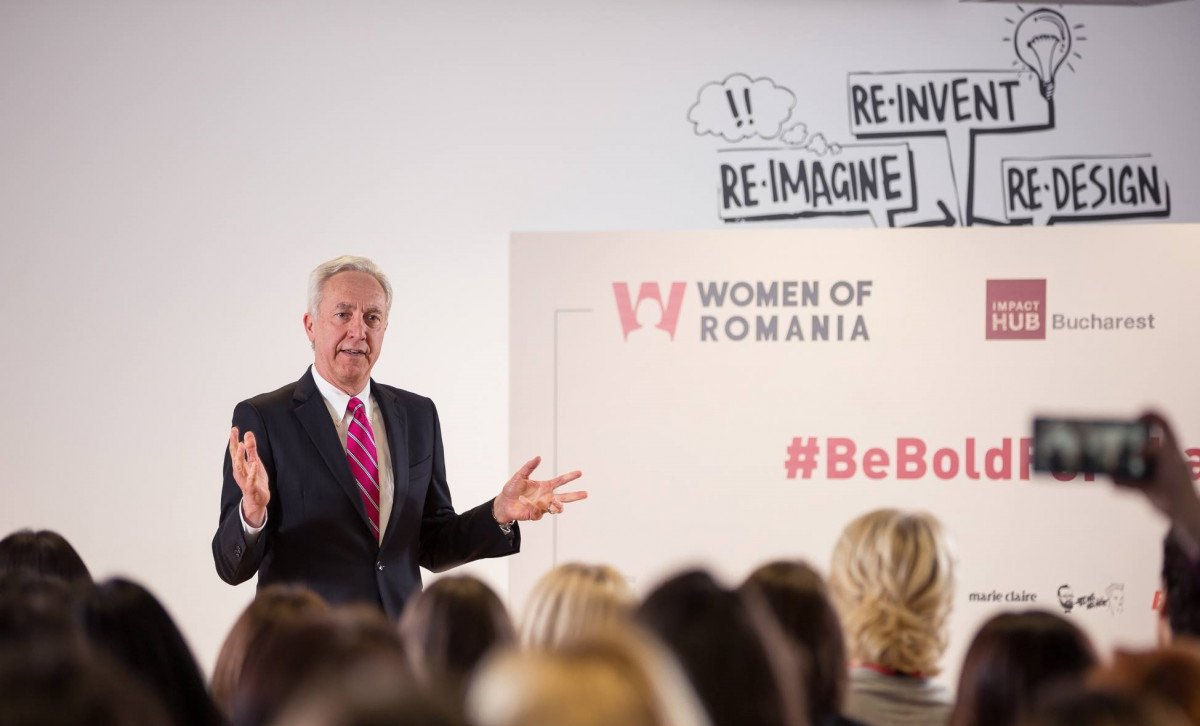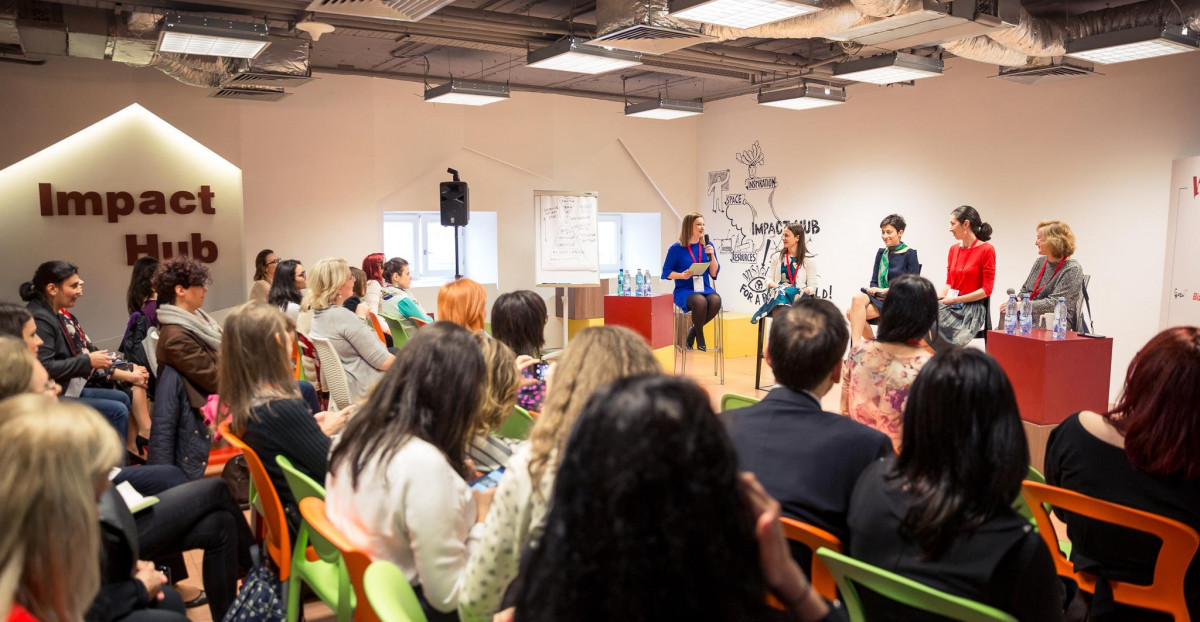 "De aproape 6 ani, Impact Hub Bucharest funcționează ca un catalizator al mediului antreprenorial din România. Aducem împreună actori diverși, cu expertiză sau la început de drum și susținem inițiativele cu impact real. În același timp, adresăm teme cheie, precum cea a egalității de gen, context în care ne poziționăm ca un promotor al nevoii de schimbare a situației actuale. Credem că valoarea este dată de eforturi, de gândirea strategică, de tactici și există suficiente exemple feminine pozitive în România care să ne inspire să luam măsurile necesare pentru a progresa", a declarat Oana Craioveanu, Cofondator și CEO Impact Hub Bucharest.
Printre temele abordate și obiectivele aceastei ediții se numără: celebrarea modelelor de succes, identificarea căilor pentru reducerea decalajului dintre bărbați și femei, promovarea celor care prin activitatea de zi cu zi contribuie la schimbarea status-quo-ului.
Women of Romania este organizat de Impact Hub Bucharest cu sprijinul Ambasadei SUA în România, precum și Volvo Excelence Cars și NN Asigurări de Viaţă în calitate de sponsori.