Poate nu stiti cine este James Longshore, dar incepand de azi, nu aveti nicio scuza sa nu ii retineti numele. Sau, daca va e mai simplu, James Bong. James lucreaza la Castel Film Studios, insa nu pentru jobul lui de zi va deranjam acum. Ci pentru ca trebuie sa vedeti cel mai recent episod din seria sa intitutala James Bong 420. Asa-i ca va plac ilustratiile si comicsurile?
James Bong is a cannabis crusader, a hero for the legalization movement whose mission is to protect stoners from injustice.
A Web series and Comic book.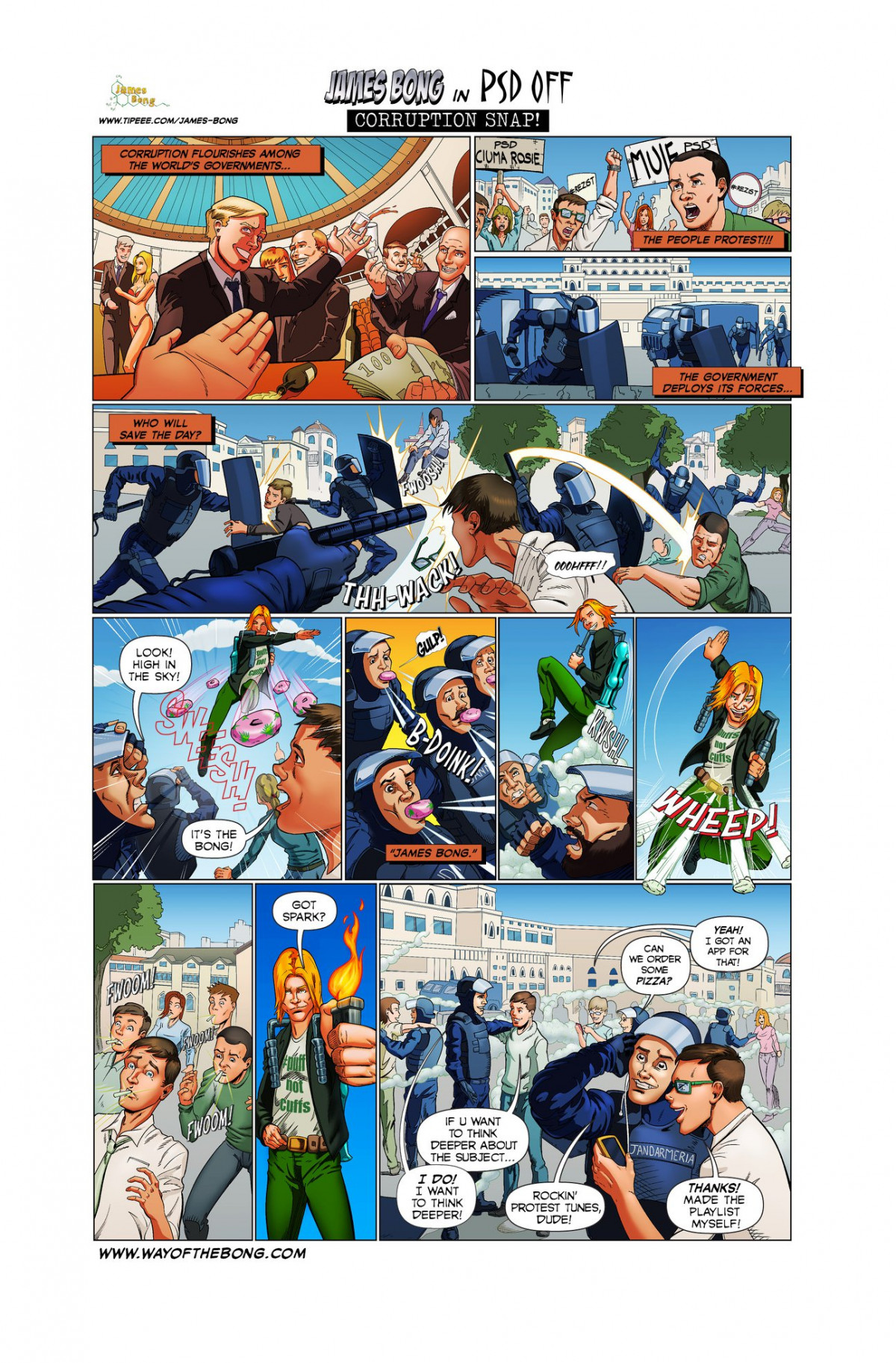 In acest ultim episod, lui James nu ii este jena sa scrie muiepsd pe o pancarta a unui protestatar, dupa cum puteti vedea. (Desi ar trebui sa ii fie, ca il citesc si copii. Rusine!).
Ei bine, iata propunerea artistului. Daca jandarmii ne-au dat cu tot soiul de chimicale in bot, domnul Bong pare sa fi gasit solutia: fara chimicale! Sa legalizam protestul pe iarba si sa le dam si jandarmilor. Chill, omule! cum ar spune colegul Gherman.
Multumim din nou, James Bong! Pentru droguri si pentru ca ne amintesti ca BD-urile fac bine la suflet.