Ron Kaufman, pionierul excelenței în customer service la nivel global, fondator și președinte al UP! Your Service și autor a 15 cărţi în domeniul serviciilor şi afacerilor dintre care cea mai cunoscută este "Cultura serviciilor superioare", vine la București pe 6 iunie pentru a vorbi despre cum se construiește o cultură a serviciilor superioare, cu rezultate reale și sustenabile și clienți mulțumiți, la evenimentul "The Future of Service Excellence", organizat de UP! Your Service Romania.
"Cea mai bună definiţie a serviciilor este să acţionezi în aşa fel încât să creezi valoare altcuiva. Există şase trepte ale serviciilor, iar dacă o companie descoperă la care dintre aceste niveluri se află, poate să acţioneze în aşa fel încât să îmbunătăţească serviciile oferite clienţilor. Nivelul cel mai scăzut din punct de vedere calitativ este cel critic (în engleză ,"criminal"), urmat de cel minim ("basic"), previzibil ("expected"), dorit ("desired"), surprinzător ("surprising") şi incredibil ("unbelievable"), cel din urmă fiind cel mai înalt nivel", spune Ron Kaufman.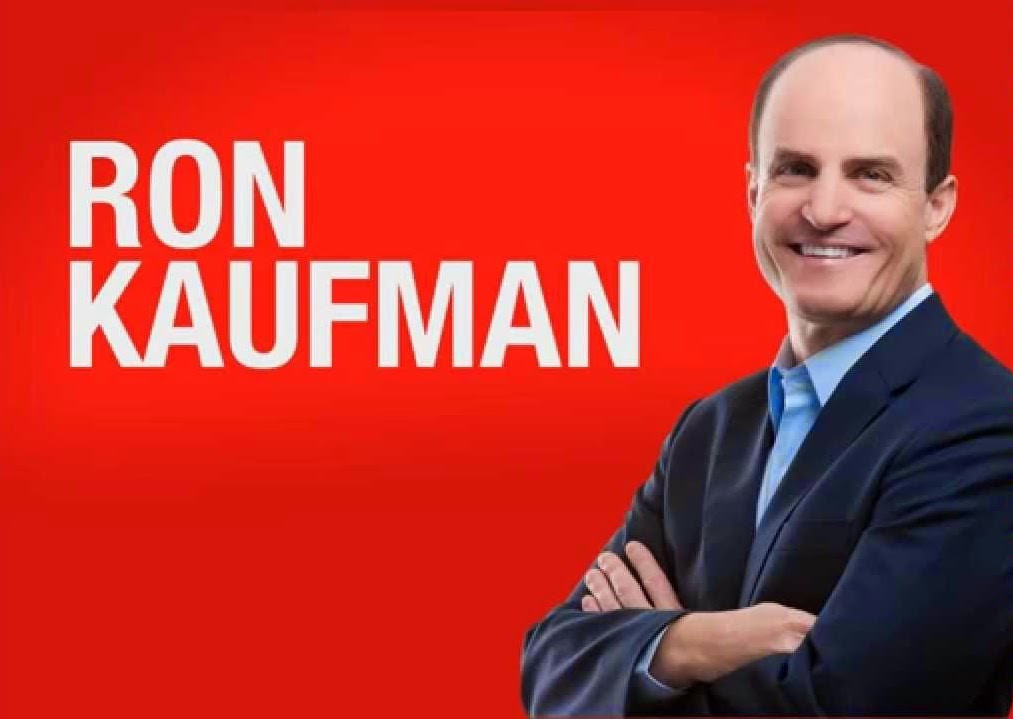 Ron Kaufman este unul dintre cei mai căutați educatori, consultanți, lideri și speakeri din domeniul serviciilor, în special pe tema excelenței în servicii. La evenimentul "The Future of Service Excellence", Ron Kaufman va inspira, cu multe exemple reale și de impact din experiența sa extinsă, construirea de echipe orientate către progres și performanță și va impulsiona schimbarea abordării și atitudinii în ceea ce privește oferirea unor servicii de calitate clienților interni și externi. Concret, cei prezenți la eveniment vor afla care sunt pașii care trebuie parcurși pentru o îmbunătățire imediată a serviciilor.
Poți afla cum poate compania din care faci parte să ofere servicii excelente clienților la evenimentul The Future of Service Excellence organizat joi, 6 iunie, la Radisson Blu Hotel, Sala Atlas. Biletele pot fi cumpărate de pe site-ul oficial, cu discount-uri pentru grupuri de peste 5 participanți.