Brandul de angajator are nevoie mai mult ca niciodată să iasă în evidență. Dacă în trecut metodele clasice de comunicare internă ar fi avut succes, în prezent oamenii așteaptă să stabilească o conexiune cu brandul.
Angajații doresc să fie parte integrantă a poveștii din spatele unui brand și nu în ultimul rând să poată împărtăși experiența pe care o trăiesc cu prietenii, familia sau cunoscuții prin intermediul rețelelor sociale. Citește mai departe să vezi cum poți dezvolta procesul de inovare în compania ta, prin dialog, într-un mod fun și interctiv.
Implementat corect, HR-ul experiențial poate schimba imaginea unui brand și percepția angajaților, 74% dintre Milleniali schimbându-și părerea despre o companie sau despre un produs în urma participării lor la evenimente care au oferit experiențe autentice în detrimentul unor discursuri.
În plus, companiile ar putea lua în calcul puterea conversației care folosită corect poate deveni o experiență în sine. Asta înseamnă ca organizația să își "asculte" angajații și să ia decizii de business conform cu nevoile acestora.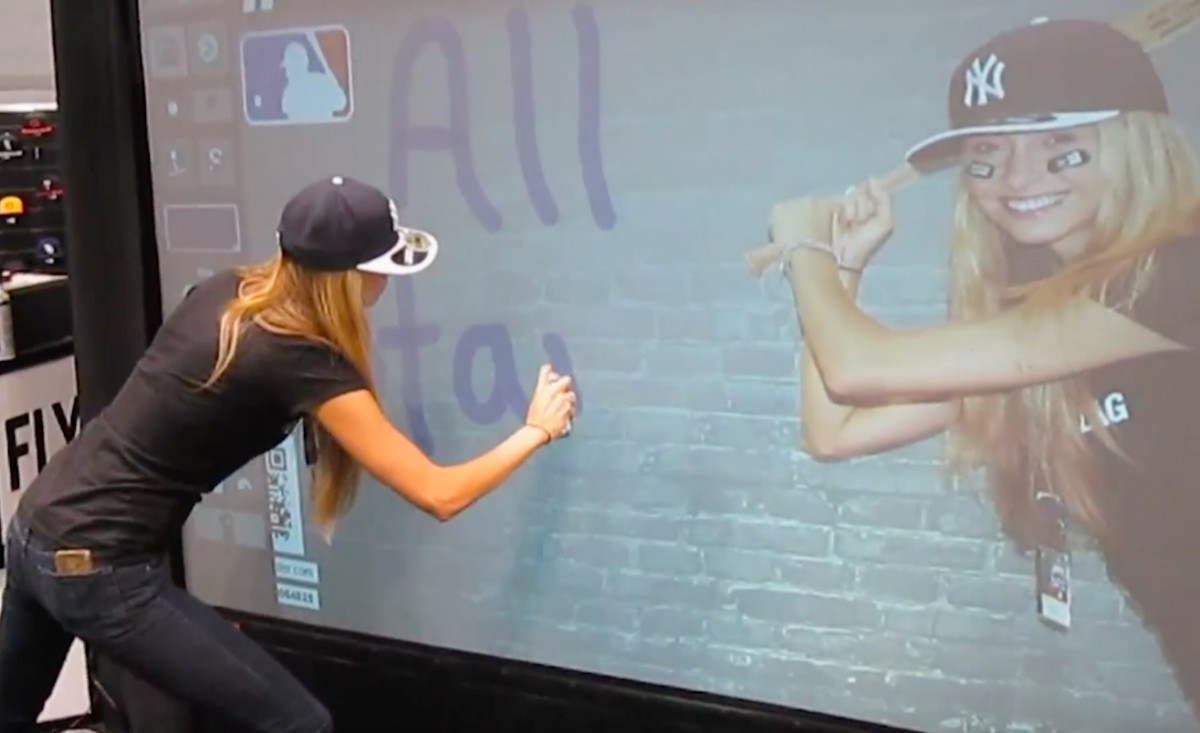 Graffiti digital - entertainment și dialog 
O tehnologie inovatoare care pune la treabă creativitatea este graffiti-ul digital. Un perete digital permite fiecărei persoane invitate la un eveniment intern, de exemplu, să devină artist pentru câteva momente și să dea frâu liber imaginației.
Desenele pe peretele virtual se realizează cu ajutorul unui spray cu infraroșu, în momentul în care invitații apasă pe butonul spray-ului acesta transmite o lumină care este interpretată de către un software.
Pot fi alese diferite culori ale semnalului luminos, se pot schimba nuanțele sau tușele, iar în momentul în care tubul de spray este îndreptat către perete software-ul convertește lumina infraroșie într-o imagine virtuală și redă desenul creat pe peretele virtual.
Pentru că majoritatea participanților își doresc să imortalizeze experiențele la care iau parte, toate desenele sunt salvate automat și pot fi trimise pe mail, distribuite pe rețelele sociale ori imprimate fizic sub formă de fotografii sau pe sacoșe, căni, tricouri etc.
Peretele virtual poate fi customizat cu diferite backgrounduri, fotografii, șabloane virtuale, ștampile sau efecte speciale.
Dincolo de fun, acest instrument poate fi folosit și în procese de inovare… fie că vorbim de proceduri interne, de cultura organizațională sau de produsele sau serviciile companiei. Este o modalitate out of the box prin care angajații se pot exprima ca parte din procesul de inovare al companiei.
Vrei să vezi cum funcționează exact tehnologiile pe care le-ai putea folosi în campanii de HR sau Marketing experiențial? Hai să le testezi la Marcom Hub! Programează-ți vizita la geek@marcomhub.ro. Poți testa simulatoare VR, chargere pentru dispozitive mobile, soluții de utilizare a hologramelor sau a realității augmentate etc. Marcom Hub este un concept care își propune să ajute echipele de HR, Marketing sau Comunicare să genereze idei noi și disruptive care se pot transforma în experiențe inedite. Deci pleci și cu temele făcute pentru următoarele campanii sau evenimente pe care le ai în calendar. :)