Bozoma Saint John, recently named as CMO at Netflix has joined the BRAND MINDS LIVE 2020 speaker lineup.
TRAILBLAZING MARKETING & ADVERTISING EXECUTIVE WITH 20 YEARS OF EXPERIENCE
Bozoma Saint John is an experienced professional leading the marketing departments for billion-dollar companies.
Before Netflix, she was Chief Brand Officer at Uber and Head of Global Consumer Marketing at Apple Music.
In 2016, Bozoma delivered Apple's Worldwide Developers Conference keynote and blew everyone away with her presentation skills. Journalists wrote she was the "coolest" person to ever take the stage at an Apple keynote.
ONE OF THE WORLD'S MOST INFLUENTIAL CMOs
Saint John's career has been marked by induction into Billboard's Women in Music Hall of Fame (2018) and the American Advertising Federation Hall of Achievement (2014).
She was featured on The Hollywood Reporter's Women in Entertainment Power 100 list (2018) and on Forbes' World's Most Influential CMOs list (2018).
NAMED ONE OF THE MOST POWERFUL WOMEN IN BUSINESS
Business magazine Black Enterprise recognized Bozoma as one of the most powerful women in business alongside other global leaders such as Oprah Winfrey and Beyoncé Knowles. At the time, she was head of global marketing for Apple Music.
Ebony Magazine's 100 Powerful Executives highlights African-Americans who exemplify brilliance in the fields of entertainment, arts and business. The magazine's 2017 list recognized Bozoma Saint John in the Women Up category.
Besides Bozoma, BRAND MINDS LIVE 2020 has recently announced two new speakers:
Aduke Onafowokan, Expert in Diversity & Inclusive Leadership and
Austin Channing Brown, Author & Media Producer.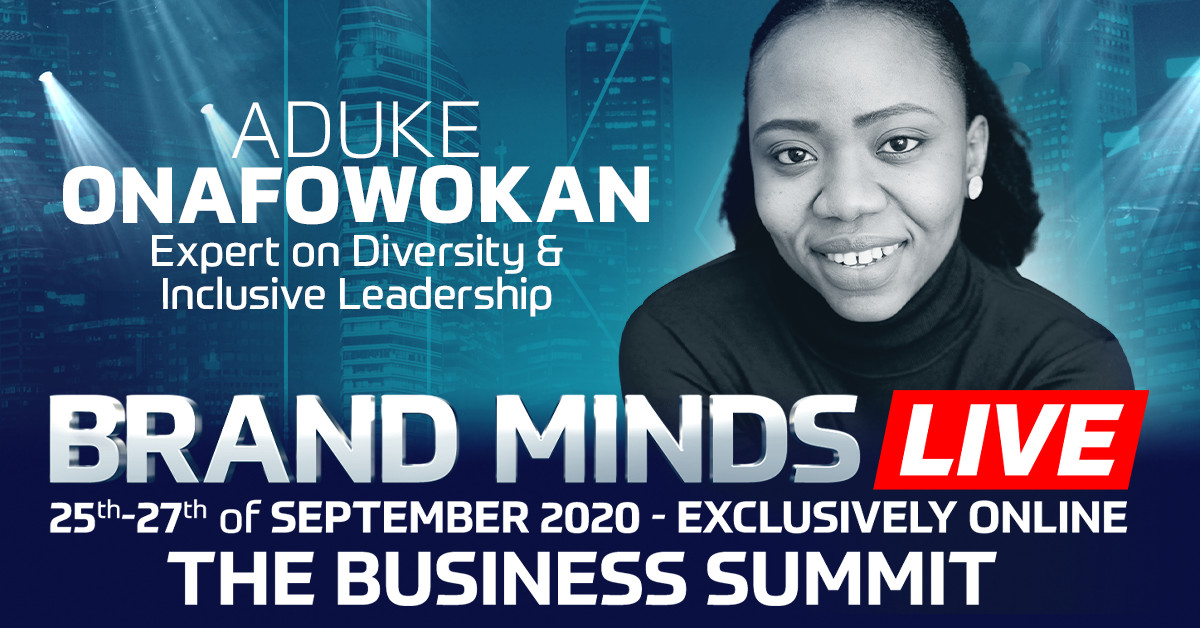 PARTNERSHIPS WITH THE U.N. FOUNDATION, OXFORD UNIVERSITY & MORE
Aduke's expertise includes recruiting, developing and retaining talent. Her work focuses on the areas of intersectionality and leadership by helping institutions and organisations understand the often complex and unique challenges of diverse experiences and how these can be managed and mitigated.
She has partnered with the UN Foundation, University of Oxford, UK Parliament and UNICEF on Campus to empower women and future female leaders at work and in business.
EMPOWERED 10.000 WOMEN THROUGH HER ORGANISATIONS
Aduke has founded two organisations promoting diversity and inclusion through education: Sister Sister Network and Inclusivitii. These organisations provide its members with the opportunity to gain the insight, education, empowerment, inspiration and networks required to achieve their personal goals and become leaders in their chosen fields.
RECOGNISED AS ONE OF THE 145 INSPIRING WOMEN LEADERS IN 2020
Diversein, an organisation that develops strategies for companies to build inclusive and happier workplace cultures launched International Women's Day 2020, a campaign to recognise and reward inspiring women leaders globally. Aduke was recognised as one of the 145 Inspiring Women Leaders alongside leaders such as Oprah Winfrey, Michelle Obama, Brené Brown and Melinda Gates.
AUSTIN CHANNING BROWN: A CONVERSATION WITH BRENÉ BROWN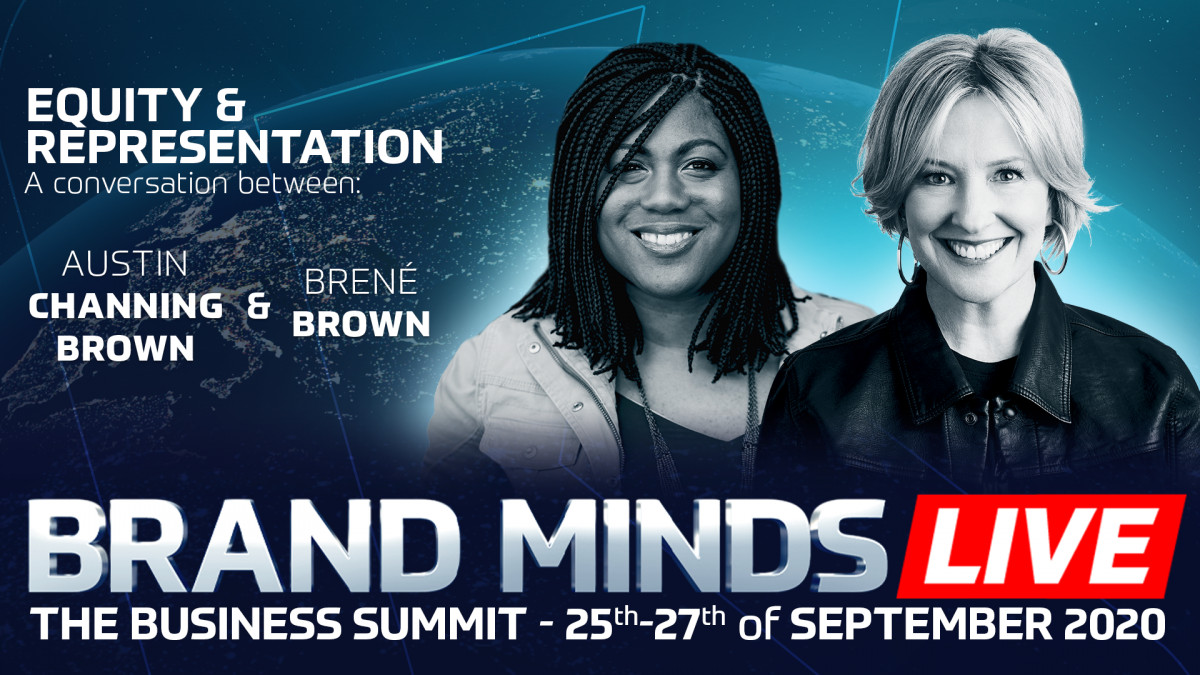 On September 26th, Austin will join Brené for a special conversation on equity and representation.
NEW YORK TIMES BESTSELLING AUTHOR
Austin Channing Brown is a writer and media producer providing inspired leadership on racial justice in America.
She is the author of New York Times' bestselling I'm Still Here: Black Dignity in a World Made for Whiteness. The book has received critical acclaim from influential publications such as Publishers Weekly and Booklist and was ranked in Amazon's Top 20 Bestsellers list.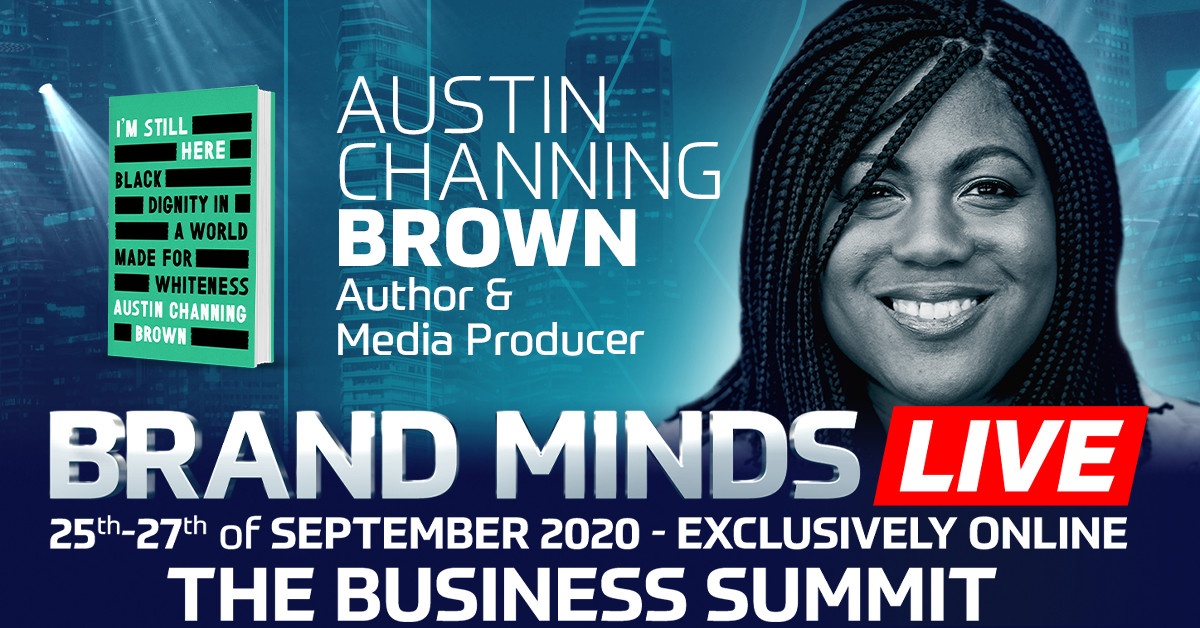 ADVOCATING FOR SOCIAL CHANGE
By using an intentional mix of humour, pop-culture, story-telling, and audience engagement, Austin awakens people to the current realities of systemic racism and the everyday actions which allow racism to thrive.
As a media producer, Austin creates content that centres the experiences of Black women, dismantling the foundations of white supremacy. In her web series, The Next Question, Austin examines complex topics affecting social justice while simultaneously celebrating the humanity of the show's guests.
Join the business elite at BRAND MINDS 2020 LIVE and take advantage of the last days of special price!