A 12-a ediție KINOdiseea – Festivalul de Film pentru Publicul Tânăr are loc în București, în perioada 17 septembrie – 11 octombrie 2020, și aduce pe marile ecrane din aer liber cele mai noi filme pentru copii, dar numai bune pentru o seară petrecută cu întreaga familie, filme și animații clasice create de studiourile Disney și Pixar, cât și scurtmetraje pentru toate grupele de vârstă, completate de ateliere de film (animație stop motion, storytelling). Anul acesta, proiecțiile au loc în fiecare final de săptămână și se vor desfășura exclusiv în aer liber, la Cinema Muzeul Țăranului în aer liber, Grădina Muzeului Grigore Antipa, și Opera Comică pentru Copii - acoperiș, în condiții confortabile și sigure, respectând toate normele de distanțare fizică.
În perioada 25 - 27 septembrie și 8 - 11 octombrie, Competiția KINOdiseea Junior, care include șapte filme noi, din toată lumea, va putea fi urmărită la Cinema Muzeul Țăranului în aer liber, calupurile de scurtmetraje grupate de categorii de vârstă vor putea fi vizonate în Grădina Muzeului Grigore Antipa, iar producții clasice de la studiouri faimoase de animație își fac casă la Opera Comică pentru Copii, în aer liber pe acoperiș, cel puțin până la finalul lunii octombrie. În programul de filme clasice vă veți întâlni cu producții de succes precum clasicul Marry Poppins (1964) cu Julie Andrews, Finding Nemo, How to train your dragon, Inside Out și Song of the Sea, iar biletele sunt deja disponibile.
Jackie and Oopjen, filmul olandez în regia Annemariei van de Mond, care deschide Competiția KINOdiseea de anul acesta, este o comedie pentru întreaga familie care ne invită să ne plimbăm printre galeriile și operele de artă ale muzelui Rijksmuseum din Amsterdam. La închiderea programului pentru vizitatori, Jackie, fetița de 12 ani a unui custode descoperă că unul dintre faimoasele tablouri ale lui Rembrandt se trezește la viață.  O prietenie puțin probabilă se leagă atunci când Oopjen (un personaj faimos din tabloul lui Rembrandt) o confundă pe Jackie cu sora ei demult pierdută.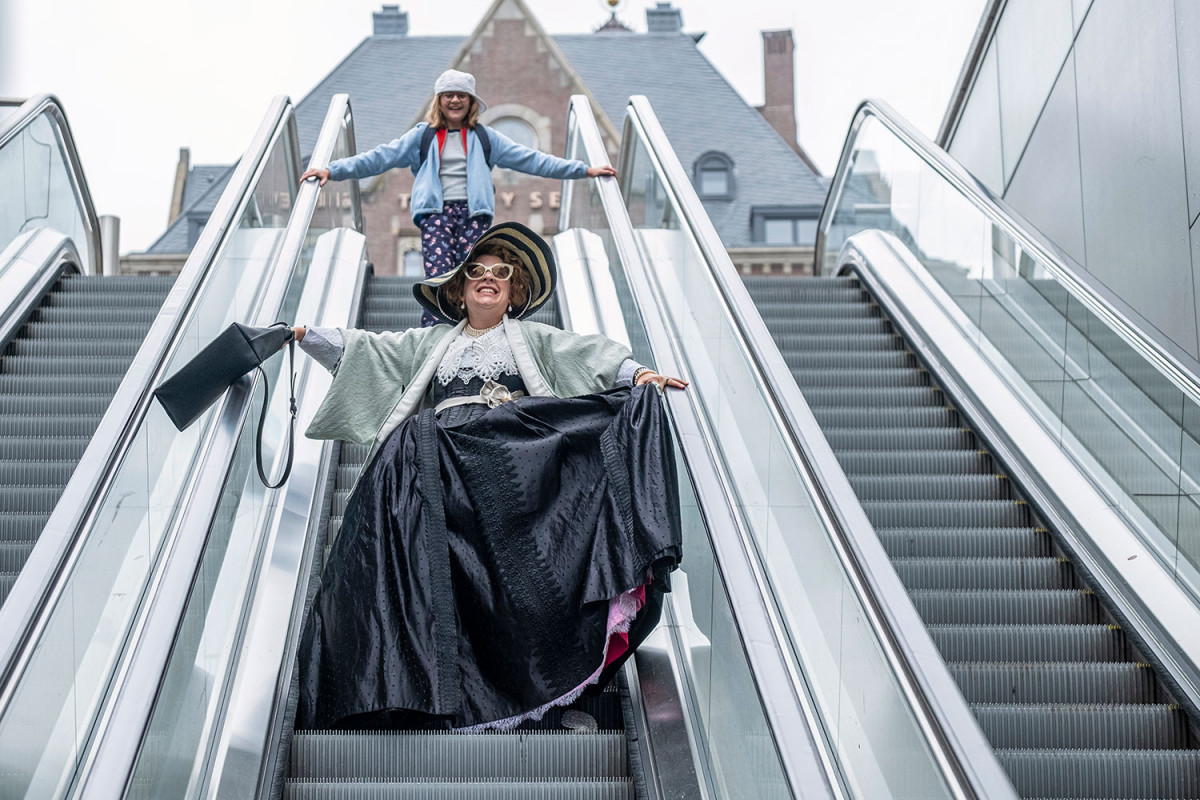 Anul acesta, în cadrul unui parteneriat inedit, KINOdiseea are bucuria să găzduiască, în premieră, filmele jurnalistice produse de adolescenți în cadrul proiectului Crescut Pe Muzică. Acesta și-a propus să găsească și să formeze 20 de tineri din familii de muzicieni de tradiție orală și dansatori, din diferite regiuni ale țării. Tinerii au participat timp de o lună la șase ateliere online de jurnalism (Delia Marinescu de la Scena9), fotografie (Andreea Câmpeanu), documentar (regizorul și producătorul Claudiu Mitcu), scriere creativă (Vera Ion de la Scrie Despre Tine), etnomuzicologie (Bogdan-Mihai Simion) și media literacy (Jurnalista Ioana Pelehatăi de la Scena 9). La atelierele ținute pe Zoom, participanții au fost inițiați și ghidați să creeze propriile materiale jurnalistice. Scopul acestora este să afle istoria familiei sau comunității muzicale din care fac parte și să înțeleagă de ce este importat să păstreze tradiția și să o arate și altora. Proiectul este organizat de Asociația Acces Călărași și finanțat de Ministerul Culturii prin programul Acces Online.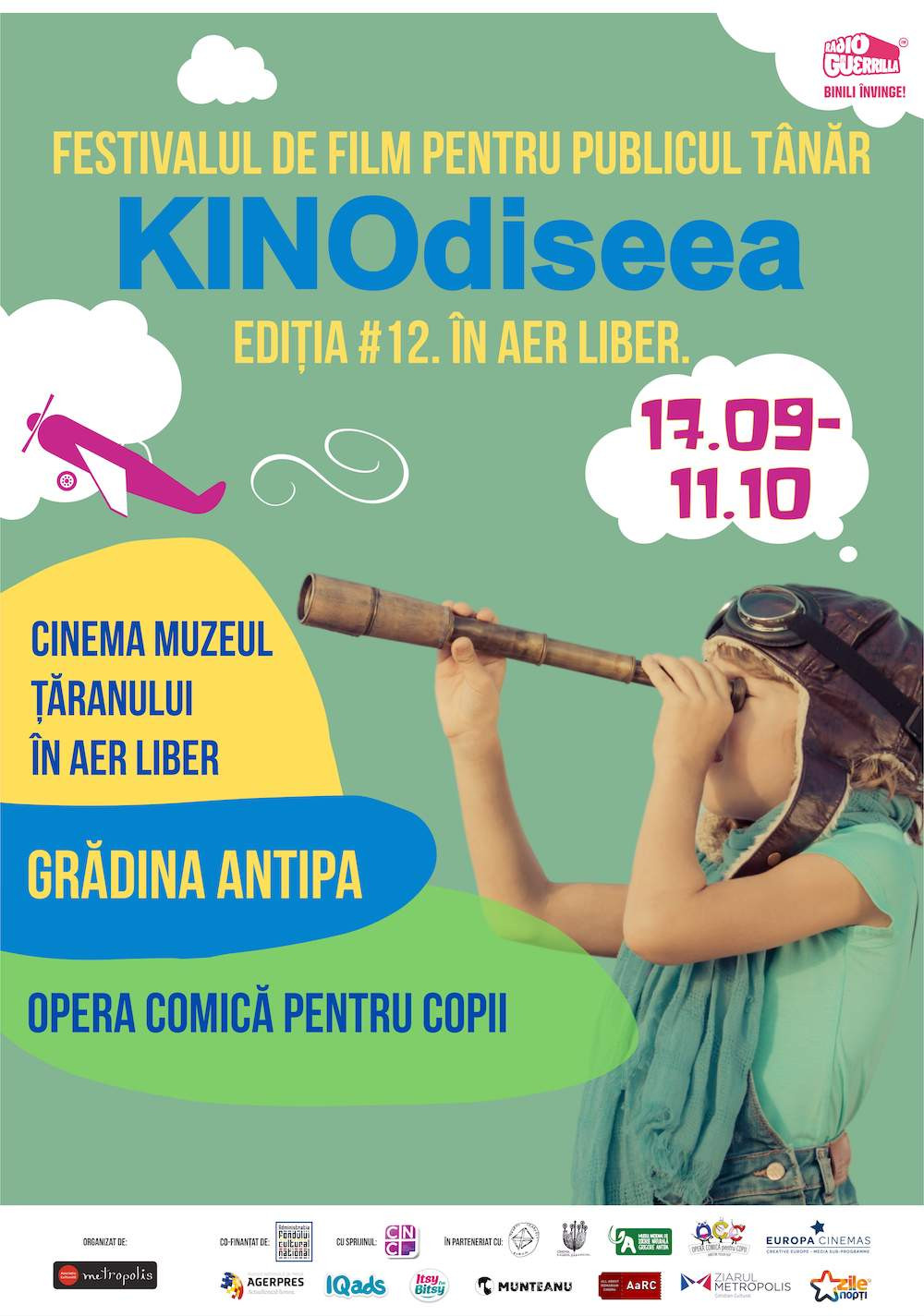 Eveniment organizat de: Asociația Culturală Metropolis, co-finanțat de Administrația Fondului Cultural Național, cu sprijinul Centrului Național al Cinematografiei
Parteneri media: Radio Guerrilla, Agerpres, Itsy Bitsy, IQads, Zile și Nopți, Ziarul Metropolis, All About Romanian Cinema, Munteanu, Sfatulpărinților.ro