Techsylvania, cel mai important eveniment tech din Europa de Est, unde tehnologia si business-ul se împletesc pentru a transcende la următorul nivel
Cea de-a 8-a ediție a conferinței Techsylvania revine și anul acesta în data de 22-23 Septembrie, într-un format online pe platforma Hopin, astfel sunt așteptați participanți din toate colțurile lumii. Formatul virtual, dincolo de granițe, a extins perspectiva acestui eveniment, întrucât posibilitățile de conectare cu alți profesioniști sunt acum nelimitate. Specialiști din întreaga lume dezbat idei revoluționare, într-un spațiu care facilitează interacțiuni valoroase între companii mari din România, antreprenori, startup-uri și fonduri de investiții.
Printre personalitățile din industria de tehnologie care vor participa se numără Wayne Ting (CEO al Lime), Prashanth Chandrasekar (CEO la Stack Overflow), Selena Deckelmann (SVP la Firefox-Mozilla), Eric Friedman (cofondator Fitbit), Stephen Wolfram (fondator și CEO Wolfram), Melanie Yencken (UX Design Lead Google), Sumbry (Director of Engineering Airbnb) și mulți alții de același calibru.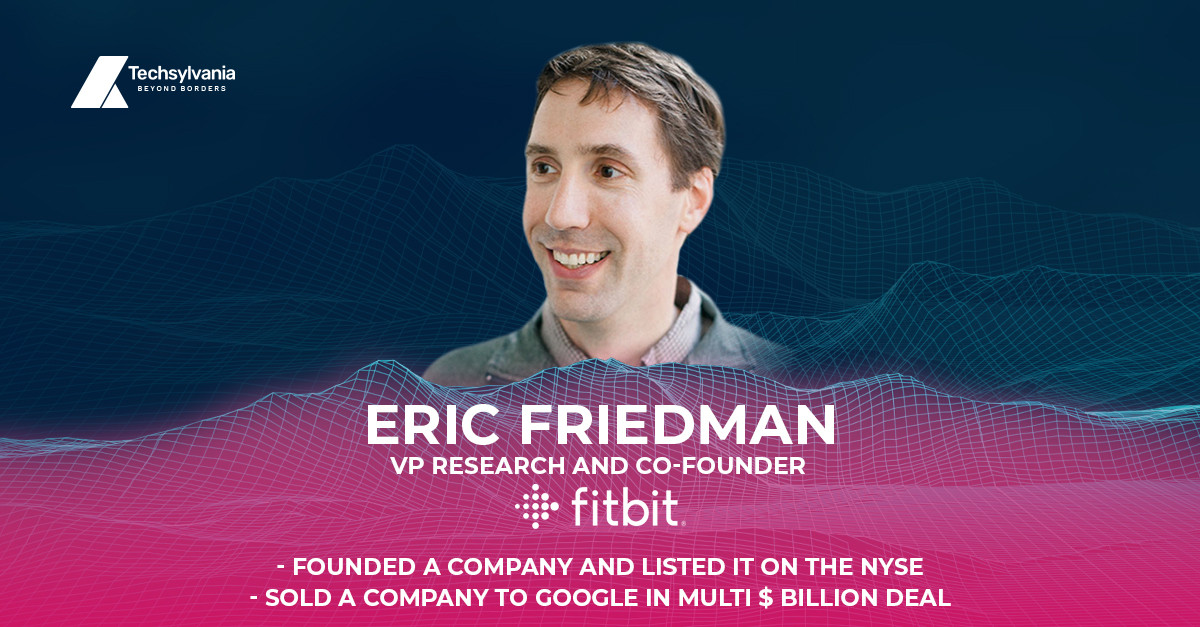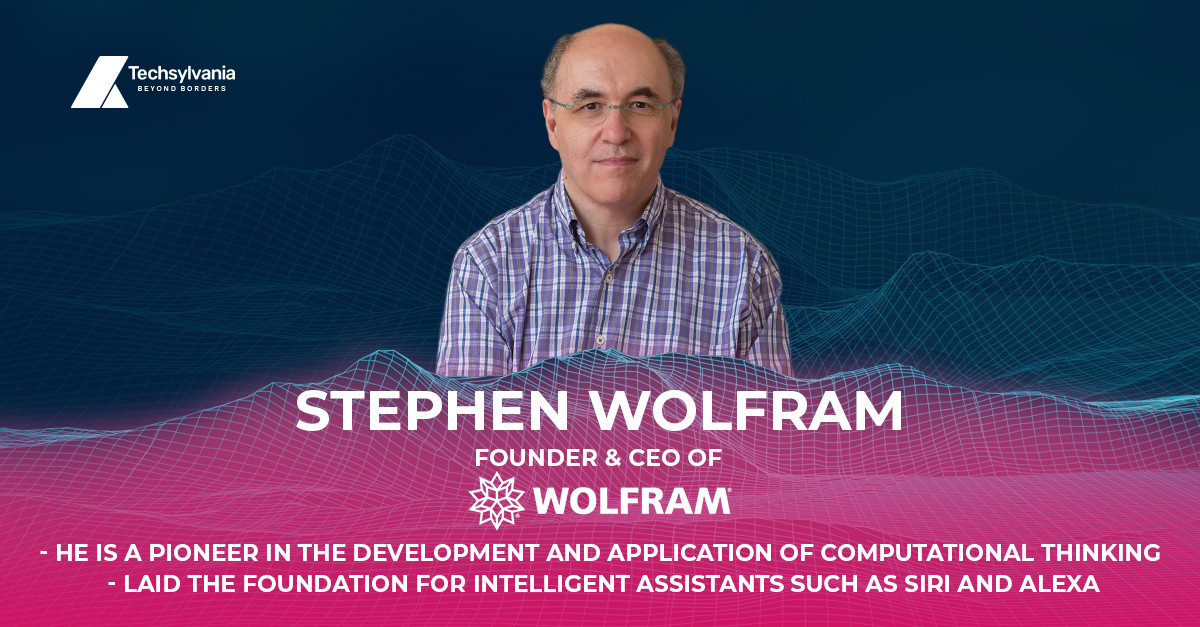 Techsylvania ramane locul în care oamenii vin să se inspire, să afle noutățile în materie de tehnologie și să învețe de la unele dintre cele mai strălucite minți ce e de făcut și ce nu se mai face in 2021, toate acestea cu sprijinul partenerilor principali, Mastercard si UniCredit Bank.
Principalii invitați la Techsylvania 2021: nume mari de pe scena de tehnologie internațională
Fă cunoștință cu liderii din domeniul tech & business prezenți pe scena din 2021!
Conform tradiției din anii precedenți, și la a 8-a ediție Techsylvania vor fi prezenti cu idei, metodologii și sfaturi utile lideri și reprezentanți ai companiilor locale și internaționale.
Fii prezent la discuția între Niko Bonatsos, Partener general la General Catalyst și Job van der Voort CEO și Co-fondator la Remote, Aleksandra Babic, Vice Președinte B2B & Product Marketing la Mastercard, ne va povesti despre beneficiile digitalizării unui business, sau află cum să construiești o companie tech în lipsa unui ecosystem tech de la Dexter Ligot-Gordon, CEO și co-fondator la SWARM.
Se mai alăture scenei și:
Jon Oringer - Founder and Executive Chairman at Shutterstock
Sacha Dragic - Founder and Executive Chairman at Superbet
Prashanth Chandrasekar - CEO of STACK OVERFLOW
Alina Vandenberghe - Co-Founder and CXO of CHILI PIPER
Philipp Kandal - Head of Engineering, GEO at GRAB
Jevgeni Kabanov - CPO & Head of New Verticals at Bolt
Sumbry - Director of Engineering at Airbnb
Cristina Scheau - Director of Engineering at Cruise
Wayne Ting - CEO of Lime
Saul Klein - Co-Founder of LOCAL GLOBE
Randy Shoup - VP Engineering and Chief Architect at eBay
Ryan Donovan - CTO at Hootsuite
Christian von Hardenberg - CTO at Delivery Hero
Trang Nguyen - Co-founder of TI Platform Management
Loïc Houssier - Vice President of Engineering at DocuSign
Matt Hamilton - Director of Developer Relations at Ripple
Daniel Gross - Founder of Pioneer
QuHarrison Terry - Growth Marketing at Mark Cuban Companies
Lloyed Lobo - Co-Founder and President of AI
Emi Gal - CEO and Co-Founder of EZRA
Alătură-te și tu evenimentului!
Participanții au posibilitatea de a alege între trei tipuri de bilete: Builder, Premium și Executive, fiecare dintre ele venind cu facilități și beneficii care să completeze experiența tehnologică plină de oportunități a evenimentului.
Unul dintre lucrurile care diferențiază Techsylvania de celelalte evenimente de gen este posibilitatea de a avea contact direct cu unii dintre cei mai importanți invitați în sesiuni de Q&A (care vor fi moderate de PressOne)), în funcție de tipul de bilet ales.
Până în data de 21 Septembrie, la finalul zilei, se pot achizitiona de pe site-ul Techsylvania biletele Last Minute începând de la 79 Euro pentru biletele Builder și 149 Euro pentru biletul Premium.
Techsylvania își păstrează structura
În perioada 22 - 23 Septembrie locul tău este la Techsylvania, unde datorită programului și a paletei de activități diverse, atmosfera plăcută și dezvoltarea personală sunt garantate! Alătură-te în cadrul conferinței speakerilor din domeniul tech, reprezentând companii de success.
Dacă ești pasionat de partea practică a tehnologiei, nu rata workshopurile pline de exerciții, demonstrații și experimente, care vor fi organizate în cadrul atelierelor interactive găzduite de experți în tehnologie precum Google, Fitbit și mulți alții.
Companiile aflate la început de drum, cu maxim 10 angajați și cu potențial de creștere se vor situa pe Startup Alley, sustinuta de Google for Startups, unde vei găsi standuri expoziționale virtuale cu produse inovatoare. Această inițiativă are ca scop propulsarea ideilor inovatoare aflate în stadiu incipient prin prezentarea lor în fața partenerilor de business și a trusturilor media.
Dacă ești un producător, cercetător sau inventator și simți ca ai o idee măreață, atunci locul tău e pe aleea oportunităților, unde vei avea posibilitatea să te întâlnești cu cele mai interesante minți ale industriei tehnologice.
Intre 20 - 26 septembrie au loc și Evenimentele-Satelit, organizate de catre numerosi parteneri ai Techsylvania, cu scopul de a crea oportunitati de networking, oferind participanților experiențe unice.
Aceste evenimente-satelit vor fi organizate în regim fizic sau online, iar majoritatea vor avea accesul gratuit. Persoanele interesate au posibilitate să verifice descrierea evenimentelor pe site-ul Techsylvania, unde pot și să-și rezerve locul pentru a participa la ele.
Paleta evenimentelor satelit este foarte colorată și anul acesta având tematici din domeniile tech, business, healthcare, product demo, start-ups și mental health. Cadrele acestora sunt unice, unele fiind competiții, degustare de vinuri, petreceri și multe alte.
"Obiectivul principal al ediției este acela de a aduce la un loc principalii poli decizionali în dezvoltarea de inovații care, odată implementate, să le aducă celor care le folosesc beneficii atât pe plan personal, cât și profesional. Tocmai de aceea, la fel ca în edițiile precedente, și de data aceasta, pe scena Techsylvania vor urca nume importante din industria tehnologică, experții și vocile puternice din companiile de renume care an de an setează trendurile în tehnologie", Vlad Ciurca, co-fondator Techsylvania.
In organizarea acestei editii, ne-au sustinut parteneri de incredere precum:
Platinum Partners - Mastercard, Unicredit Bank
Gold Partners - Google for Startups, Superbet, Betfair Romania, METRO.digital, Fortech Investments
Silver Partners - Halcyon Mobile, Telenav, Wolfpack Digital, Microsoft, Macademian, Fitbit, E.ON, Tradeshift.
Bronze Partners - Cluj Business Campus, X2Mobile, Yardi, Freshbyte, Tapptitude, Cicada Technologies, EURid.
Main Media Partners - Digi
Cu sprijinul - Primăria și Consiliul Local Cluj Napoca și Visit Cluj Napoca