Anunt valabil pana la data de 2023-07-28
Companie: Brain 4 Strategy
Specializare: Project Manager, PR, Media, Marketing
Tip job: Remote, Full Time
Nivel: Middle

Acest anunt nu mai este valabil!
Vezi toate pozitiile deschise din joburi aici
We're looking for an organised, well-informed, experienced communicator (min 3 years), who thrives among crises, campaigns and events and knows how to see through a brief and identify genuine creativity.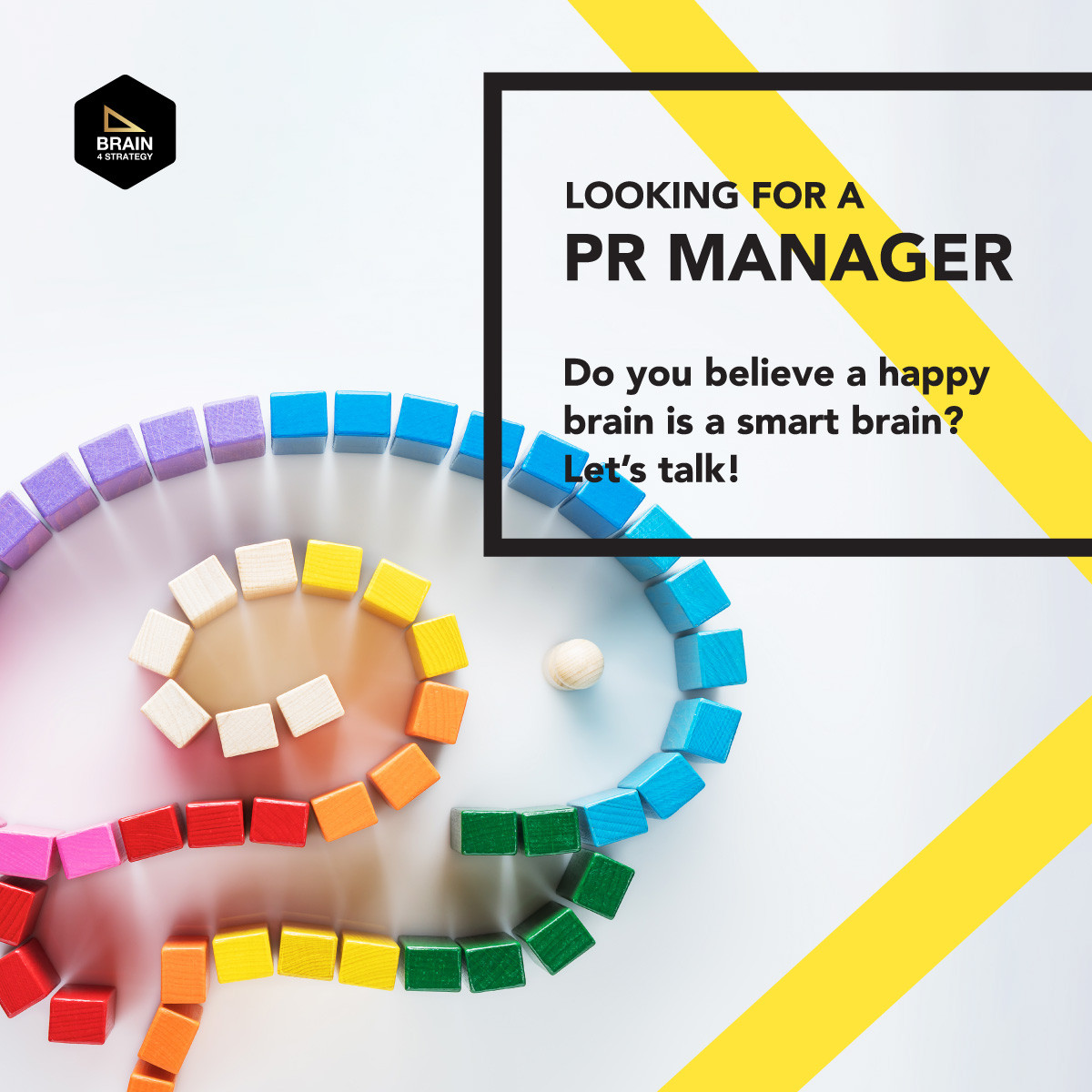 If you're looking for a seriously strategic agency, where you can work 100% remote, alongside someone who has been doing this for 22 years, we could be a great fit!
Oh, and the last Friday of every month is free, being dedicated to our mental health, which we believe matters immensely and can make us, our clients and the world happier and generally better!
If you like what you read, send your CV and let's have a chat!