Pentru ca e tot timpul cu noi si e cel mai la indemana, in telefonul personal se gasesc de multe ori cele mai tari filmulete sau fotografii. Dar pentru ca cel mai amuzant e atunci cand le arati si celorlalti, Samsung Galaxy Beam a venit la ADfel sa transforme fotografiile si filmele preferate ale participantilor in postere si proiectii epice.
Sambata, la ADfel, am vizionat proiectia filmelor finaliste din competitia Epic Film Fest by Samsung Galaxy Beam, ce poate transforma un simplu clip realizat cu telefonul intr-o productie epica. Pana pe 15 august un juriu format din profesionisti din film si advertising si reprezentanti ai Samsung si IQads, dar si publicul, care a votat online in cadrul platformei The Creator, au desemnat lucrarile finaliste. Acestora le-a fost apoi aplicat un tratament epic pentru a se transforma in trailere profesioniste.
Multe din lucrarile inscrise aveau ca protagonist un animal de companie - de la bichoni pana la pui de gaina. Castigatorul locului 1, atat din partea juriului, cat si din partea publicului, s-a dovedit a fi clipul "Florentin" in care autorul, Bart Andrei-Christian, are un discurs amuzant in timp ce se da cu skate-ul. Aseara publicul a putut sa il cunoasca pe protagonist si pe prietenii acestuia care l-au ajutat la producerea clipului.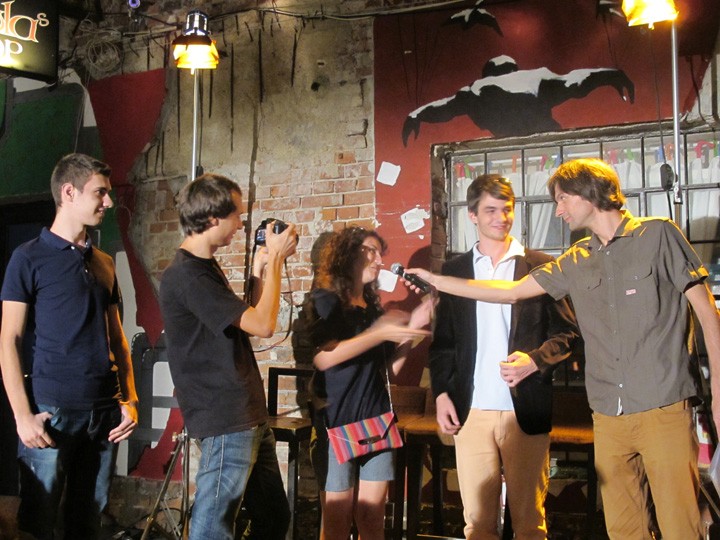 Pe locul al doilea s-a clasat clipul intitulat "batand cu piosenie la usa casei", in timp ce pe locul al treilea se afla "It's time to put Gravity into Oblivion".
In acelasi timp, continuand activarea de vineri, fotografiile preferate ale celor de pe terasa au primit si ele un tratament epic si s-au metamorfozat pe loc in postere epice. Cei aflati pe terasa au fost invitati sa trimita prin e-mail fotografiile lor preferate fara sa stie cum vor fi transformate. Fotografia transformata in poster epic era apoi printata si inamanata proprietarilor.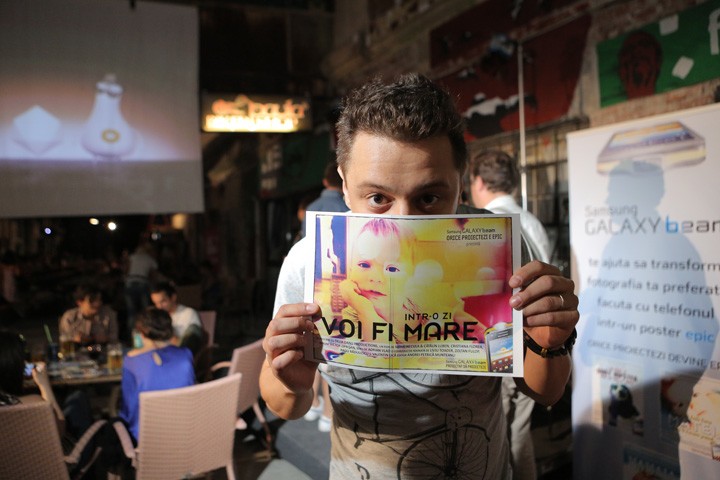 De asemenea, din mijlocul terasei, un telefon urias Samsung Galaxy Beam a proiectat toate materialele de la ADfel pe tot parcursul evenimentului, iar telefonul putea fi testat la standul unde se faceau si proiectii.