Joi, pe 31 ianuarie, Olga Berceanu (Account Executive, The Institute) si Silvia Floares (New Business Manager, The Institute si Gala Societatii Civile) vor ajunge in Club Kadett pentru un training dedicat managementului de eveniment.
Olga si Silvia vor prezenta juniorilor evolutia The Institute pe parcursul celor 15 ani de la infiintare, organigrama si modul in care functioneaza o structura care se sustine prin proiecte, etapele generale parcurse in organizarea unui festival care are in spate o competitie (pregatirea structurii competitiei si alcatuirea unui calendar al desfasurarii acesteia, construirea unui plan de comunicare, startul inscrierilor, desemnarea castigatorilor, follow-upul competitiei).
Prezentarea va continua cu un studiu de caz al festivalului Internetics, pe baza caruia vor fi explicate atat etapele parcurse in desfasurare, cat si modul in care sponsorii abordeaza activarile la un astfel de eveniment.
In cadrul The Institute, Olga Berceanu este Account Executive, coordonand implementarea campaniilor de comunicare (parteneriate, client service pentru creatie si client service la nivel de productie de eveniment), iar Silvia Floares ocupa pozitia de New Business Manager The Institute si Fundatia Gala Societatii Civile, fiind responsabila de sponsorizari si de bugetele de eveniment.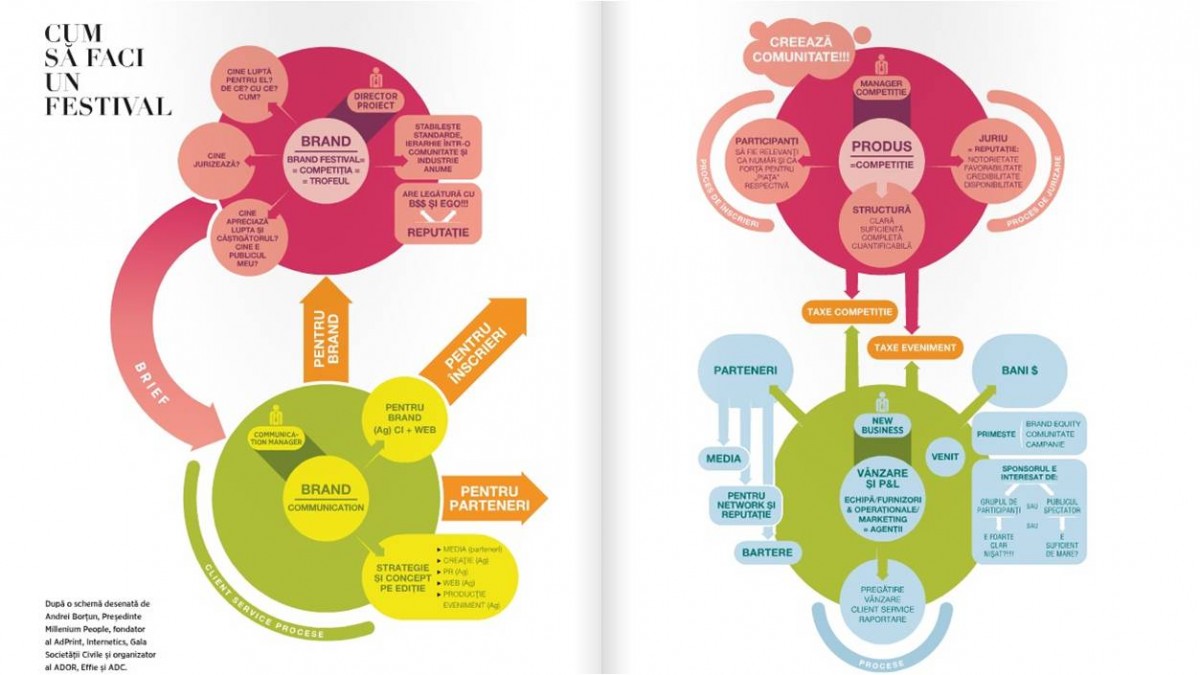 Programul de talent scouting IQads Kadett este organizat de IQads. Cadetii sunt alesi in urma unui test de orientare si examinare online care verifica gradul in care personalitatea tinerilor se apropie de personalitatea ideala a principalelor meserii din industria de marketing si comunicare, testul fiind disponibil pe site-ului programului - www.IQadsKadett.ro.
Odata admisi in program, cadetii participa la o serie de training-uri si prezentari de case study-uri organizate special pentru ei in Clubul Kadett, aflat in sediul IQads. In plus, cadetii primesc invitatii la evenimente ale industriei, carti de specialitate, precum si sansa de a beneficia de stagii de practica in agentii si companii.