Zumzetul oamenilor care au fost ieri la ADfel a fost intrerupt pe la ora 9 seara de o voce care a anuntat startul quiz-ului Petrom. Pe terasa de la Fabrica s-a facut aproape liniste, oamenii si-au ridicat ochii spre ecranele din jur si au inceput sa-si caute prin buzunar sau pe masa telefoanele. Primele intrebari despre performanta, ilustrate de Noper in clipuri scurte, isi facura aparitia.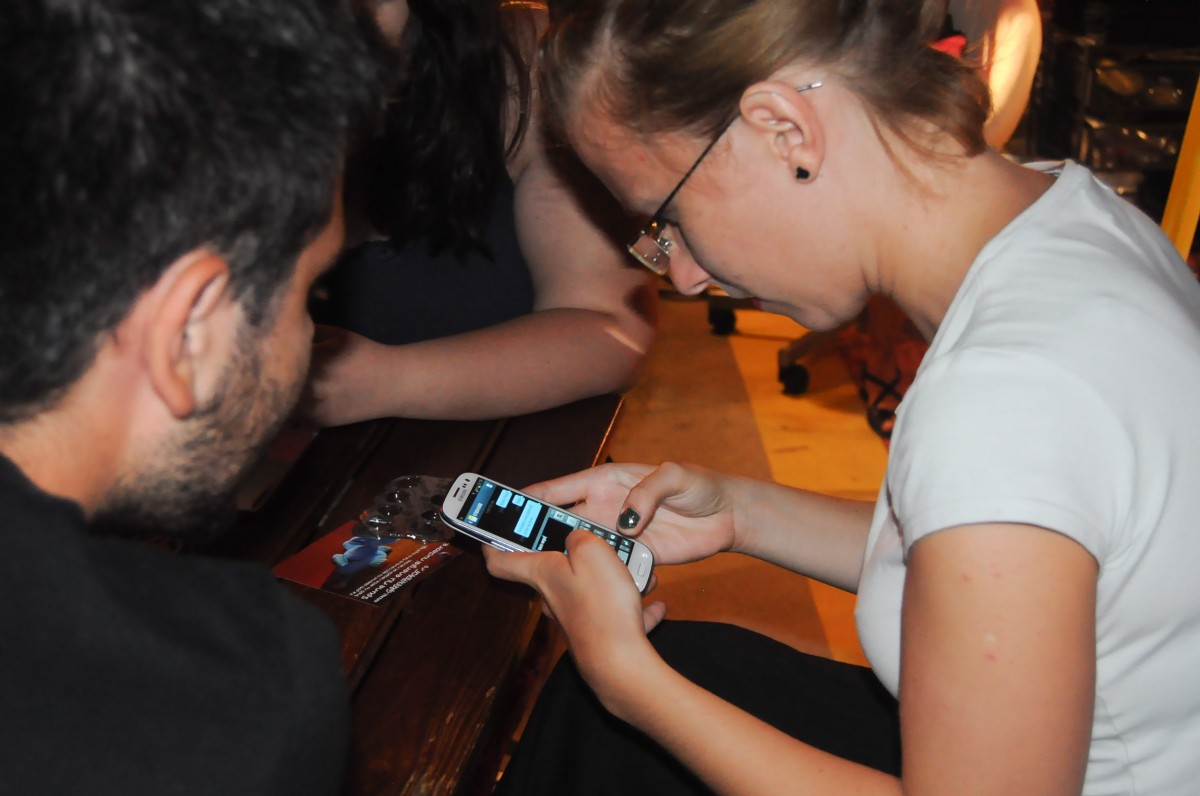 Intrebari din advertising, arhitectura, logica, film si literatura au testat cultura generala si dorinta de a face performanta a celor de la ADfel. Evident, am avut de a face cu un public ales si priceput, care venise sa descopere la ADfel cel mai surprinzator mod de a iesi la terasa din Bucuresti si ultima dintre cele 3 Zile Culturale.
"Care este brandul cu nume de zeita care a castigat la festivalul de la Cannes din 2013?" a venit prima intrebare care a trezit vorbe soptite printre participanti. Nike, Atena, Afrodita, Venus, toate zeitele au fost mentionate pe la mese timp de 3 minute, cat a durat perioada in care participantii au putut trimite un SMS cu raspunsul corect. "Venus" s-a afisat pe ecran, urmat de primul castigator al unui voucher in valoare de 100 de lei de cheltuit cu prietenii la terasa Fabrica. Odata cu el si primele tipete de bucurie, dar si primele oftaturi dezamagite. Nu-i nimic, au mai urmat patru runde si tot atatea vouchere.
Participantii la quiz au trebuit sa raspunda la intrebari de logica (Ce nu se poate manca la micul dejun? Pranzul sau cina, evident), la intrebari care le-au testat cunostintele intr-ale arhitecturii (Arhitect catalan care a murit calcat de tramvai si confundat cu un cersetor. Gaudi) sau din domeniul literaturii (A castigat premiul Nobel pentru literatura. Cine este domnul din imagine? Era Mario Vargas Llosa). Si cinefilii au fost pusi la treaba, cand a trebuit sa recunoasca filme dupa o serie de replici afisate pe ecrane.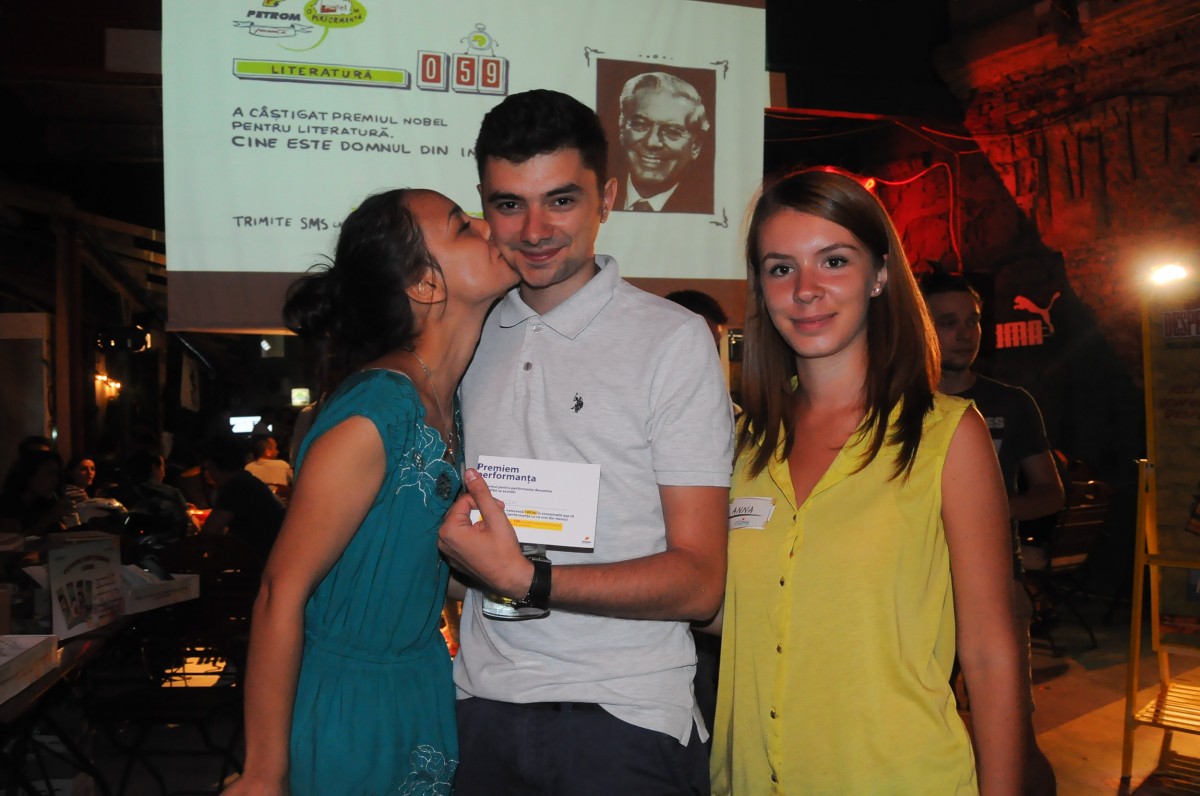 5 castigatori a cate 5 vouchere de 100 de lei s-au remarcat aseara. Era simplu sa ii recunosti pentru ca dupa ce numarul castigator era afisat pe ecran, cate o masa izbucnea in chiote de fericire. O sa aveti si voi ocazia sa fiti printre fericiti, caci quiz-ul Petrom continua inca doua seri la ADfel, vineri si sambata, tot de la ora 21. Pana atunci va puteti face antrenamentul cu Meniul Performantei Petrom pe care il gasiti pe toata durata evenimentului la Fabrica si care transforma preturile produselor intr-o ocazie buna de a afla despre performante din lumea intreaga.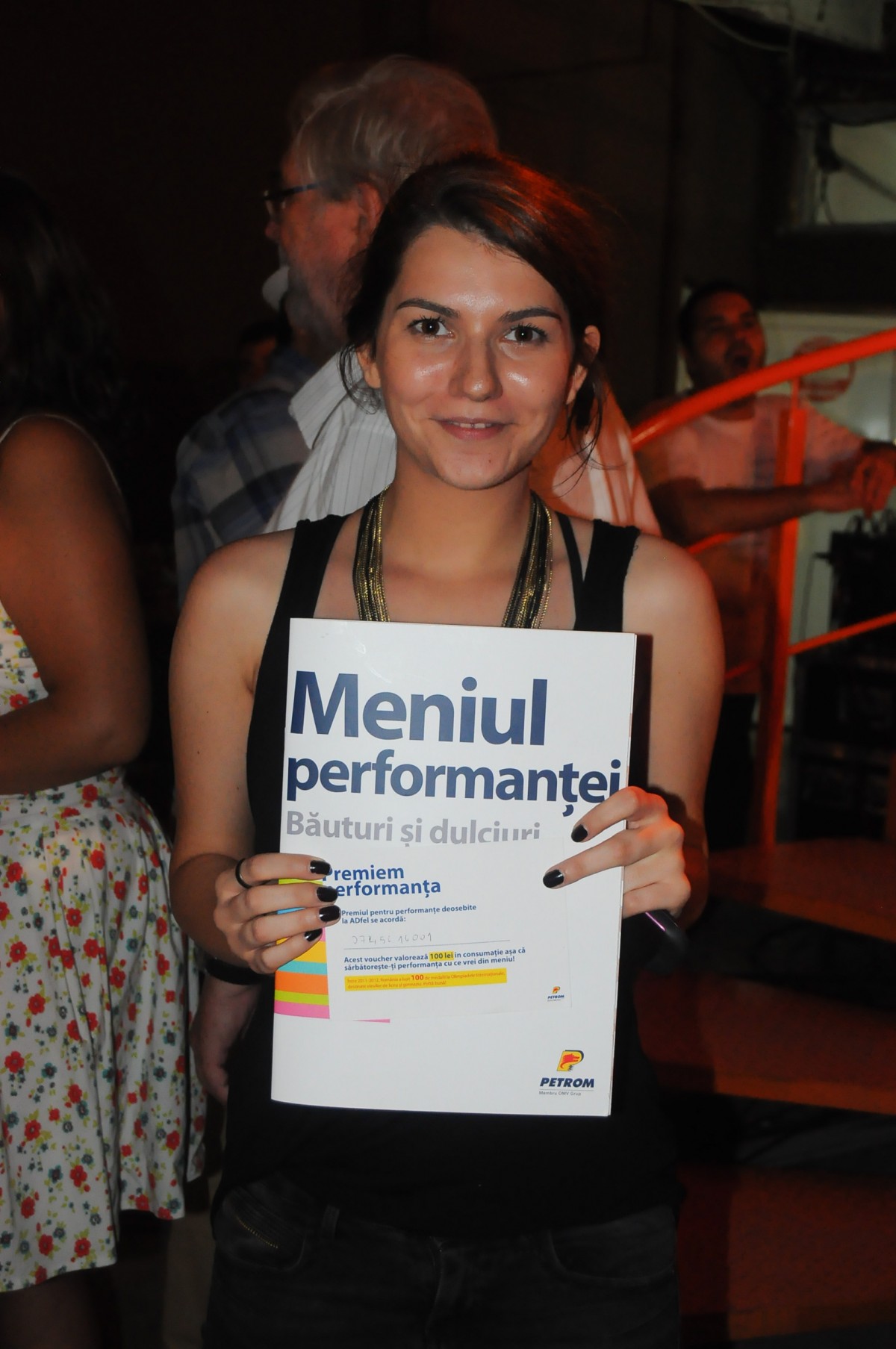 Petrom este unul dintre brandurile care aduc spiritul neconventionalului in cadrul ADfel. Evenimentul de branded entertainment este organizat de IQads si are loc pe terasa Fabrica (Str. 11 Iunie, nr. 50, Bucuresti), intre 12 si 18 august 2013. Programul incepe in fiecare seara la ora 18.00, iar intrarea este libera. Pe Facebook.com/IQads si pe IQads.ro vor fi prezentate detalii despre programul fiecarei seri din cadrul evenimentului.
Partenerii media ai evenimentului sunt 24-FUN, Metropotam, Catavencii, Orasul Meu, 220.ro,Tataia, All Hollow, VICE, HipMag.ro, Times New Roman, Revista de Povestiri, Mixtopia, Realitatea.net, The Institute, SUB25, Money, BestJobs, The Chronicle si Radio Guerrilla. ADfel este organizat cu sprijinul Euromedia, Trade Media, 360Revolution, Carturesti, Elevate, MVcom si AdProduction.