Cu joia libera si weekend-ul atat de aproape, toata lumea care nu a avut parte de concediu la sfarsit de saptamana cu siguranta se gandea cum sa fuga in vacanta. Dar orice planificare de concediu incepe cu alegerea destinatiei potrivite, ceea ce nu e tocmai simplu. Wizz Air si-a propus sa faca decizia participantilor la ADfel mai usoara, sa le testeze mood-ul de vacanta si sa le sugereze o destinatie potrivita pentru urmatorul city break sau urmatoarea excursie in toata regula.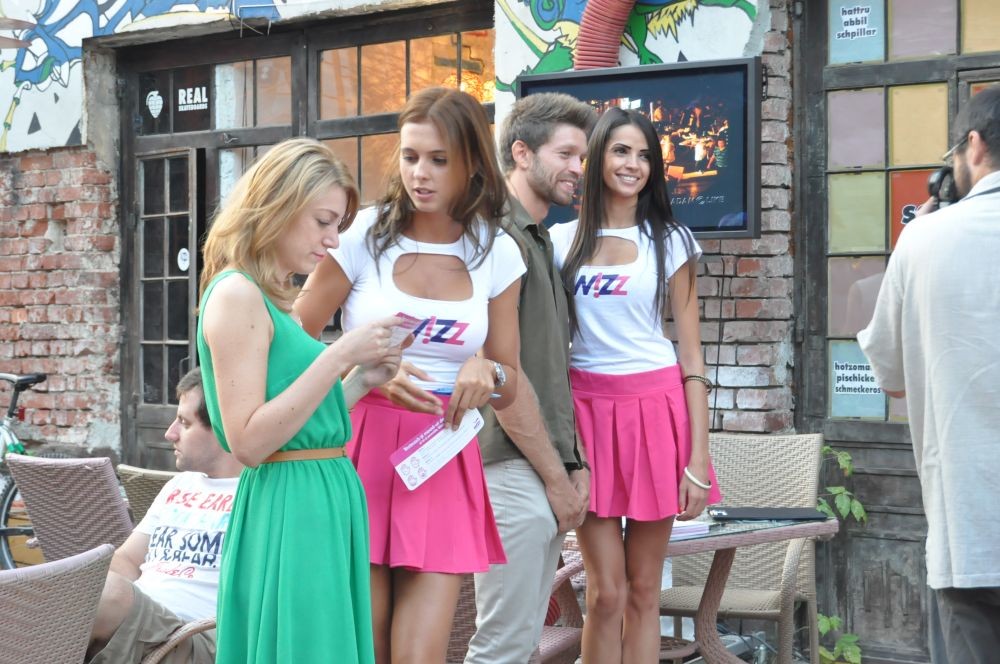 Sambata si duminica (17 si 18 august) atmosfera din Fabrica a fost contaminata cu pofta de calatorit, inspirata de coltul Wizz Air, asezat la doi pasi de la intrarea in terasa. Acolo, doua hostesse simpatice le aminteau oamenilor ca e vara, e anotimpul distractiei, dar si al relaxarii, si ca e timpul potrivit pentru a se gandi la concediu.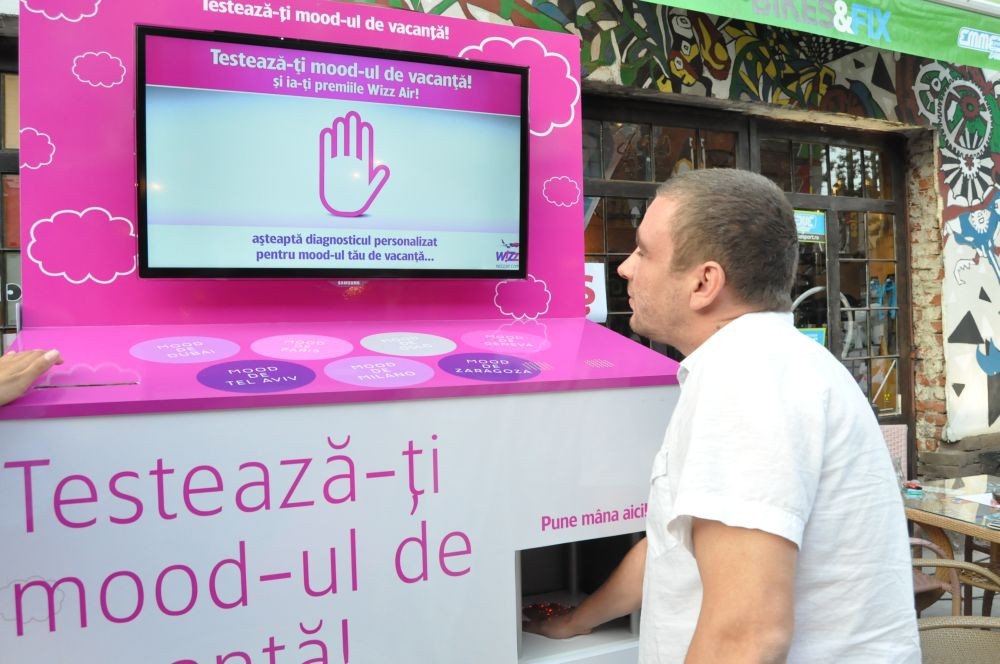 Un scanner superspecial era acolo pentru a-i ajuta pe participantii la ADfel sa se decida in privinta destinatiei. Identificatorul de mood de vacanta facea o scanare rapida a tuturor celor care au hotarat ca au nevoie de putina inspiratie pentru a alege orasul potrivit pentru concediu. In functie de pigmentul pielii, superscanner-ul dadea verdictul. Printre locurile recomandate s-au numarat Dubai, Oslo, Paris, Zaragoza, Milano, Geneva, Barcelona, Tel Aviv.
"Uau, chiar n-am vazut orasul asta" sau "Exact! Chiar aici ma gandeam sa ajung" au fost printre reactiile celor care aflau destinatiile propuse de superscanner-ul Wizz Air. Pentru si mai multa inspiratie, cei mai norocosi dintre ei au castigat cate un voucher de 30 de euro, care poate fi folosit la oricare dintre biletele cumparate la Wizz Air, pana in martie 2014. Si toti care au ales sa testeze superscanner-ul au fost inscrisi in tombola al carei premiu este un bilet dus-intors spre orice destinatie Wizz Air din Europa.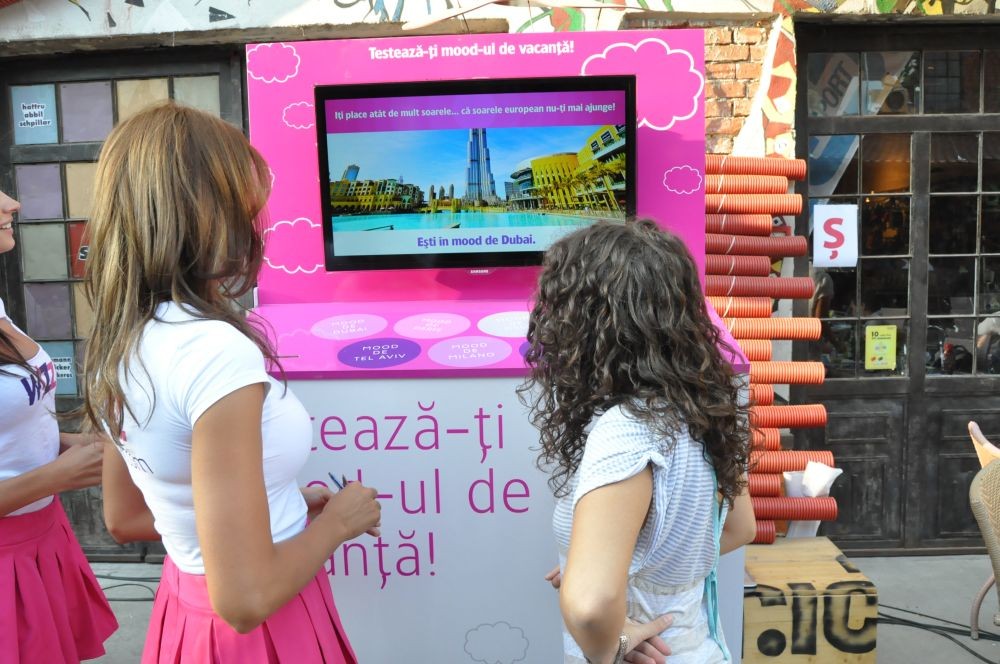 Activarea Wizz Air a fost creata si implementata de DDB Romania. Echipele care au contribuit la realizarea proiectului sunt:
Echipa DDB Romania: Bogdan Zavera (Digital Creative Director), Cristian Hancu (Digital Senior Art Director), Bogdan Huma (Copywriter), Dragos Strat (Art Director), Viorel Gheorghiu (Graphic Designer), Daniela Ionita (Senior Account Manager).
Echipa Wizz Air: Veselin Milicici (Regional Manager Marketing and Customer Experience).
Echipa ADfel: Marin Preda (Business Developer), Monica Dudau (Senior Project Manager), Cristi Avram (Senior Project Manager), Corina Pirva (Project Manager), Emil Truta (Junior Project Manager), Sonia Ardelean (Coordinating Editor), Anca Pantus (Editor), Ionut Maxim (Editor), Mihaela Craciunescu (Editor), Ioana Mihai (Project Manager), Diana Gandila (Audio Video Coordinator), Livia Plamadeala (Graphic Designer), Bogdan Grigore (Photographer).
Wizz Air este unul dintre brandurile care au adus spiritul neconventionalului in cadrul ADfel, evenimentul de branded entertainment organizat anual de IQads. Aici gasiti mai multe momente de la activarea Wizz Air, iar pe Facebook.com/IQads si pe IQads.ro vor fi prezentate imagini si detalii despre fiecare activare in parte.
Partenerii media ai evenimentului sunt 24-FUN, Metropotam, Catavencii, Orasul Meu, 220.ro,Tataia, All Hollow, VICE, HipMag.ro, Times New Roman, Revista de Povestiri, Mixtopia, Realitatea.net, The Institute, SUB25, Money, BestJobs, The Chronicle si Radio Guerrilla. ADfel este organizat cu sprijinul Euromedia, Trade Media, 360Revolution, Carturesti, Elevate, MVcom si AdProduction.