A sasea editie Noaptea Agentiilor va avea loc pe 2 aprilie in Bucuresti, Brasov, Cluj, Iasi, Oradea si Timisoara. 32 de agentii de comunicare s-au inscris in maratonul nocturn al creativilor.
Noua tema de anul acesta este Work & Play. Participantii sunt provocati sa-si arate cele doua fete ale activitatii lor de zi cu zi: ce fac, pentru cine fac si cum o fac, dar si cum se distreaza ȋn agentie.
Toate companiile participante trebuie sa organizeze un eveniment ȋn care sa integreze tema editiei, insa integrata si redata ȋntr-o maniera proprie ȋn evenimentul organizat pe 2 aprilie.
Pentru al doilea an consecutiv, harta Noptii Agentiilor a depasit granitele Bucurestiului. Daca anul trecut au participat alte patru orase, in 2015 s-au alaturat si orasele Brasov si Cluj.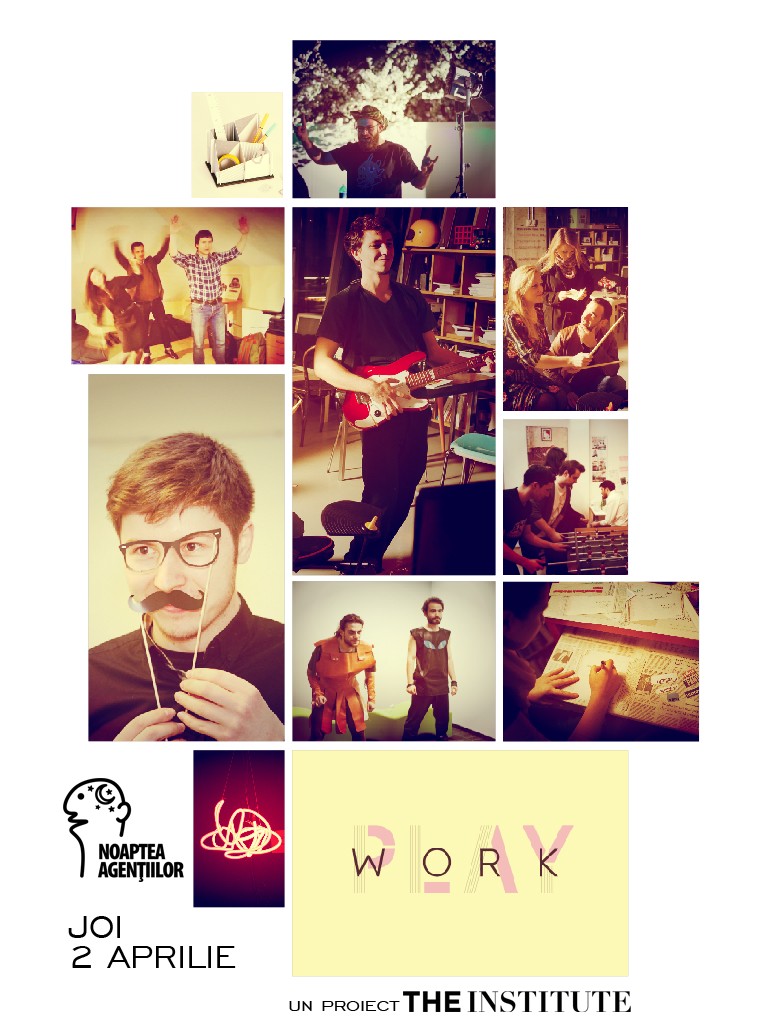 Agentiile care invita pasionatii de comunicare in vizita sunt 2Parale, 4 ACE-pr&publicity, CENTRADE, DDB Romania, Conversion, ERKA Synergy Communication, Infinit Solutions Agency, Nuevo, Papaya Advertising, pastel, Propaganda, Roddia Concept, SCG-Smart Corporation Group si Talentivity din Bucuresti, 3S Studio, FIRESTARTER, High Contrast si The Pharmacy din Brasov, AMM Design, PR&More, Vitrina Advertising din Cluj, Boomerang, innerpride, September din Iasi, Bizmart, Communications MEDIA si Sapient Creative din Oradea, ADwiser, Celmaitare si Electronic Resistance & Kape Illustration din Timisoara.
The Institute este atat fondator al Romanian Design Week, AdPrint, Internetics, Institute, The Magazine si Noaptea Agentiilor, cat si organizator al Effie Awards Romania, Scoala ADC*RO.