Expozitia "Play&Rewind- Amintiri, jocuri si povesti in designul romanesc" va avea loc la Timisoara, intre 16 si 18 octombrie. Aceasta va fi gazduita de Ambasada, un spatiu-nucleu al industriilor creative din Timisoara, si va putea fi vizitata zilnic intre orele 10.00 si 22.00. Vernisajul va fi pe 16 octombrie, incepand cu orele 19.00.
"Play&Rewind" este realizata de Romanian Design Week, proiect semnatura al fundatiei The Institute, si reuneste pretexte si practici de joc din trecut, produse ale inventivitatii colective, dar si jucarii actuale, carti, ilustratii si obiecte de design contemporan inspirate din universul copilariei si include lucrarile a 36 de desingeri romani.
UniCredit Bank continua traditia de a sustine designul romanesc autentic si este alaturi de Romanian Design Week, cea mai importanta platforma cu si despre design romanesc, pentru al treilea an la rand. Pe langa implicarea de care da dovada in fiecare an in cadrul Romanian Design Week, in 2014, UniCredit Bank a dus expozitia Young Designers, ce reunea unele dintre cele mai bune lucrari de diploma ale studentilor de la facultatile de profil din toata tara, in fata publicului din Cluj, Iasi si Timisoara. Aceasta cuprindea peste 90 de lucrari, atat lucrari de arhitectura, urbanism, dar si proiecte de design de produs sau fashion.
Capsula Play & Rewind a fost prima data expusa cu ocazia Stockholm Design Week 2015, la Institutul Cultural Roman din Stockholm. In mai 2015, expozitia a fost prezentata si la Romanian Design Week, la Hanul Gabroveni, in Bucuresti.
Designerii si studiourile care au raspuns provocarii de a reinventa joaca, jocurile si jucariile copilariei sunt: Abbit& Bear, acbc, Adrian Balcau, Alexandra Gavrila, Alina Constantin, Anca Fetcu for Intro, Care?Cutare, Cohn& Jansen, Diana Giurea& Doru Dumitrescu, Doricica Handmade, Eliza Yokina, Kihi Kiha, Local, Klara Veer, Madalina Teler, Mihai Stamati, Minitremu, Oana Coarfa, Paul Dersidan, Prototip Studio, Stereo Socks, Supersomething (Outside The Block), Stefan Constantinescu, The Awesome Project, Veronica Neacsu, WOOLS & WOLF.
Supersomething (Outside The Block)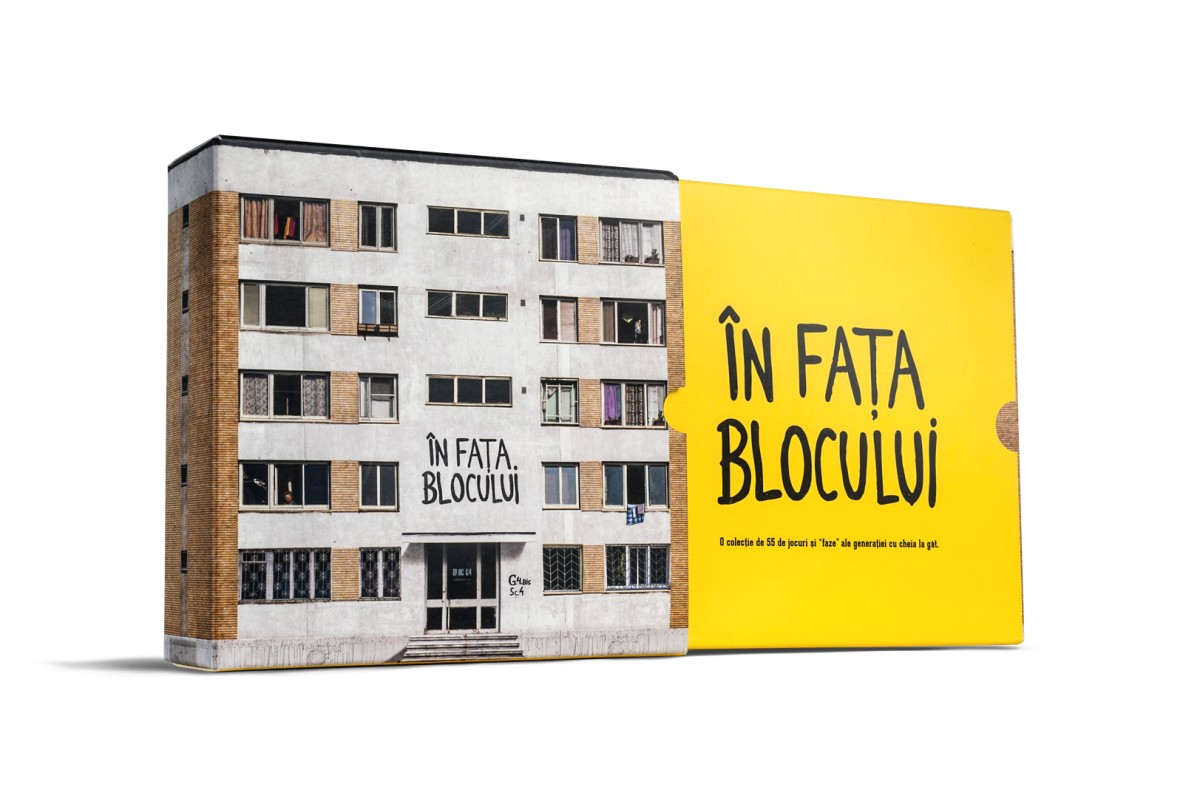 Expozitia cuprinde si o zona de carti de povesti ilustrate de designeri romani: Agnes Keszeg, Anuta Varsta, Arina Stoenescu, Alexandru Ciubotariu, Cristiana Radu, Maria Surducan, Madalina Andronic, Veronica Neacsu.
Romanian Design Week este un proiect cultural co-finantat de Administratia Fondului Cultural National.