The Institute organizeaza Noaptea Agentiilor de Publicitate si Noaptea Studiourilor de Arhitectura in cadrul celei de-a patra editii Romanian Design Week, cel mai mare eveniment multidisciplinar dedicat industriilor creative din Romania. Acestea se vor desfasura pe 26 mai si, respectiv, 2 iunie. Agentiile si studiourile se pot inscrie pana pe 7 aprilie.
Proiectul face parte din Noptile Industriilor Creative, marca The Institute, a carei misiune este sa descopere si sa promoveze potentialul creativ romanesc. In cadrul evenimentelor, agentiile si studiourile invita oamenii sa le treaca pragul pentru a le cunoaste intr-un cadru informal si relaxat.
Noaptea Agentiilor se afla la cea de-a saptea editie si este un eveniment care ȋsi propune sa promoveze creativitatea romaneasca si sa faciliteze socializarea ȋn randul celor pasionati de comunicare. Initiativa acestui eveniment a venit din convingerea ca si comunicarea este o arta. In total, 86 de agentii de comunicare s-au inscris pe parcursul celor cinci editii de pana acum in maratonul nocturn al creativilor.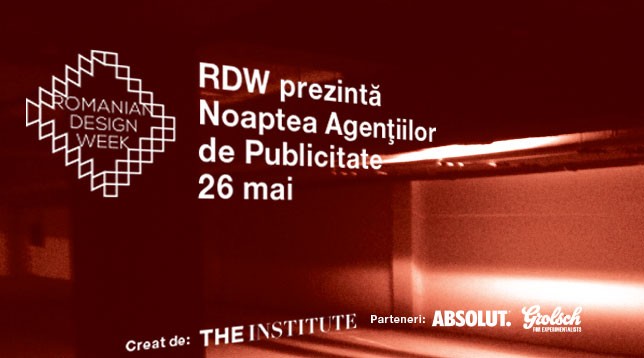 Noaptea Studiourilor de Arhitectura este la cea de-a treia editie si pana acum a numarat 30 de birouri de arhitectura participante.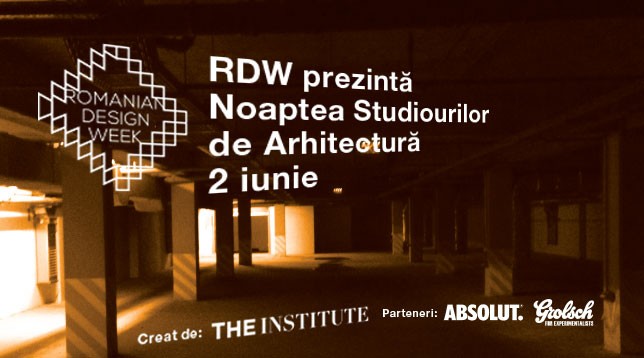 Partenerii Noptilor Industriilor Creative sunt Absolut si Grolsch.