Gata, Sezi bland si Netflix. Platforma si-a lansat varianta in romana. Si nu oricum. Descalecarea a fost marcata cu check-in-urile unor personaje legendare in orase din Romania.
"Sunt un prieten puternic in momentul de fata", zice House of Cards, la Casa Poporului (sezonul nou al serialului are premiera pe 30 mai.)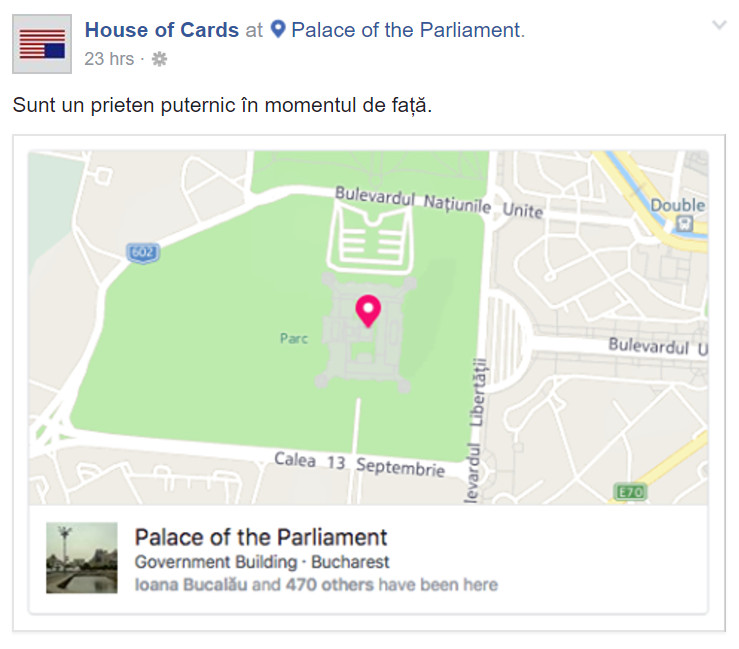 Potop de like-uri, comentarii si share-uri din partea romanilor. Administratorii paginii de Facebook au continuat jocul, raspunzandu-le cu meme-uri dedicate.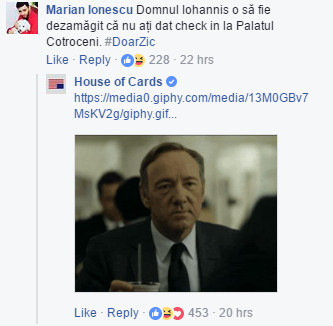 (Si, daca tot vorbim de House of Cards, cei de la Netflix au reusit sa ajunga la Peter Souza, fotograful presedintelui Obama, pentru a-l fotografia pe Underwood).
Intre timp, Narcos aka Escobar ajunge la Mamaia. Cu afaceri, de placere, sa il caute pe Mazare?
Nu stim: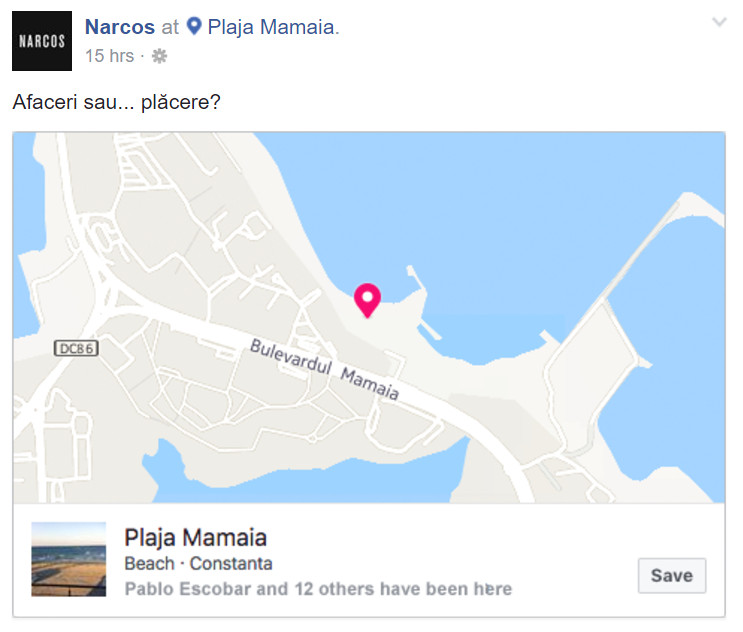 Daredevilii sunt la Voronet: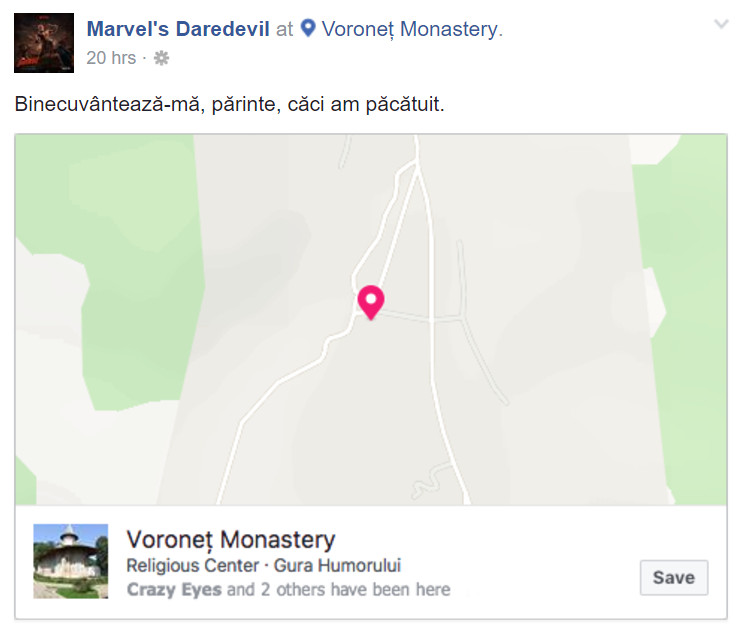 Iar lucrurile ciudate se intampla la Castelul Bran: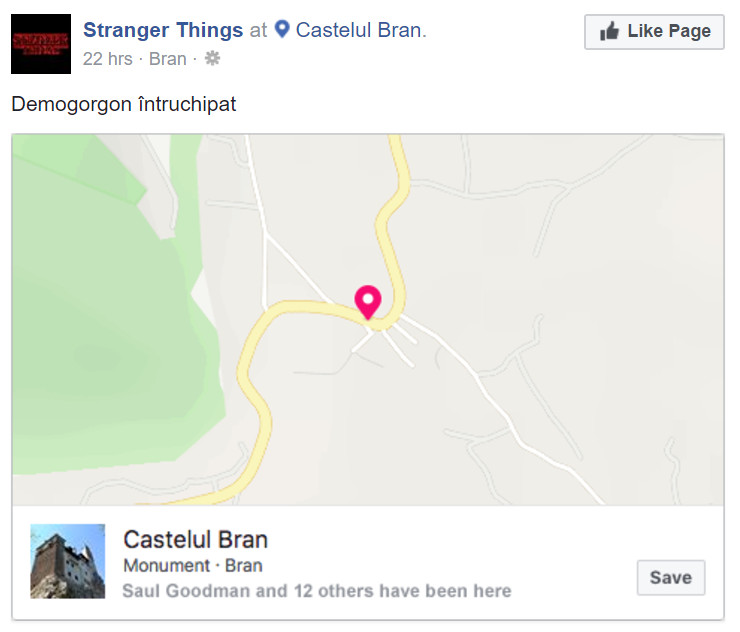 Luke Cage isi cauta job: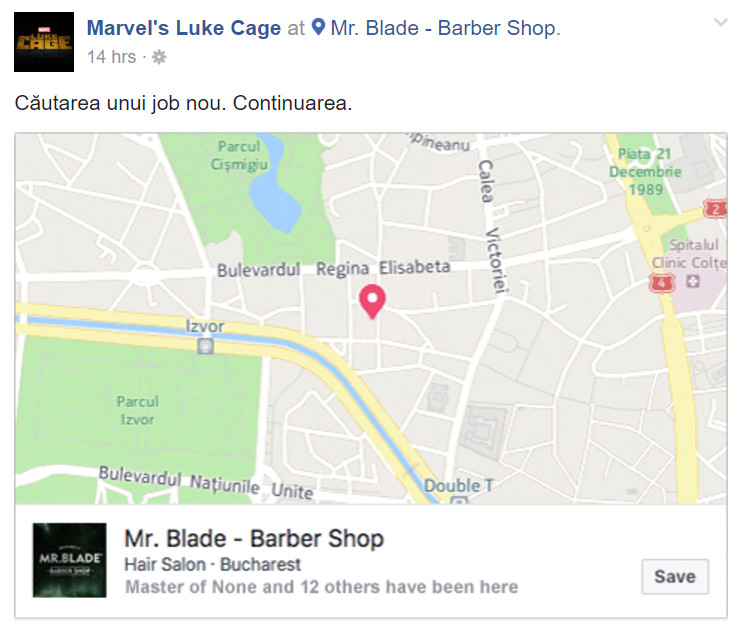 De dimineata, pe pagina oficiala Netflix romanii erau intampinati asa:
Asa ca au urmat asteptarile. Simona Mocanu ar pune Jilava pe harta.
"Ca tot Netflix face ceva misto astazi, astept ca pentru Orange is the New Black sa dea un check-in la Jilava".
Dar, nu, Orange is the New Black si-a dat check-in la Bibilioteca: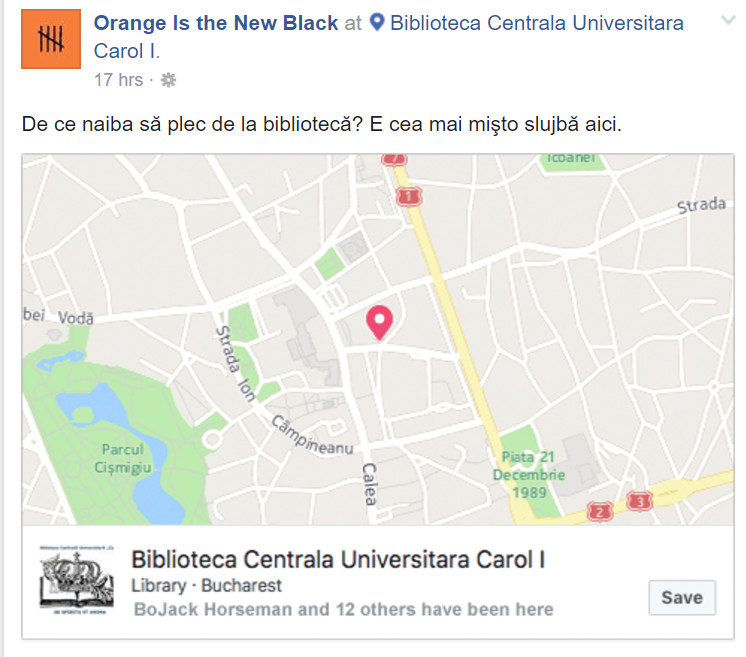 Iar Jessica Jones s-a dus la Control: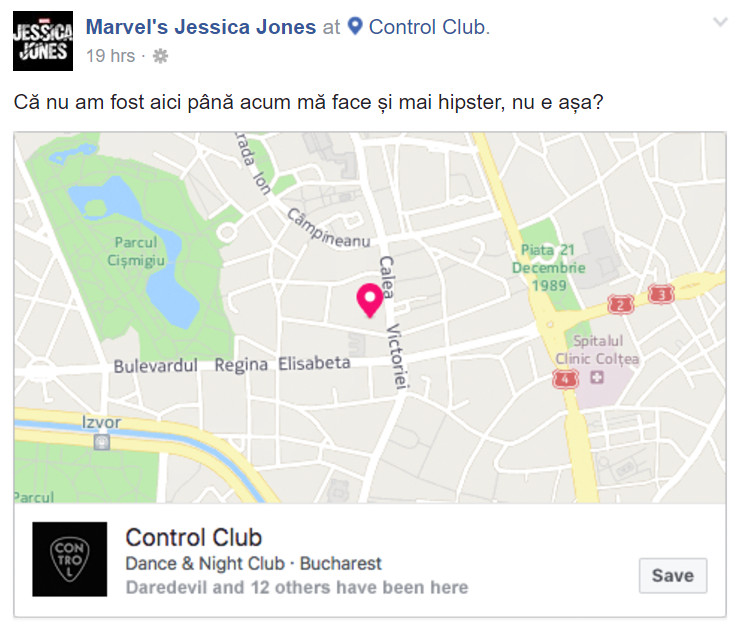 Statusurile, care par cazute din Google Translate, combinate cu faptul ca Netflix isi cauta traducatori in romana, nu au ramas neobservate, in ciuda entuziasmului colectiv.
Silviu Istrate, intre altii, arata cateva. Este ajutat in comentarii. Am retinut si ne-a placut Bifat-in; Yoda ar fi putin mandru de asta.
Noi inca il asteptam pe Bojack, ca sa stiti.