Saptamana trecuta, un utilizator de Twitter, pe numele lui de scena virtuala Bednarz a avut o dilema: cine ar castiga batalia dintre @sciencemuseum and @NHM_London? Echipele de social media ale celor doua muzee britanice nu au ezitat in fata unei asemenea provocari, ci s-au inarmat cu umor si informatii si s-au aruncat in lupta, spre deliciul oamenilor de pe internet.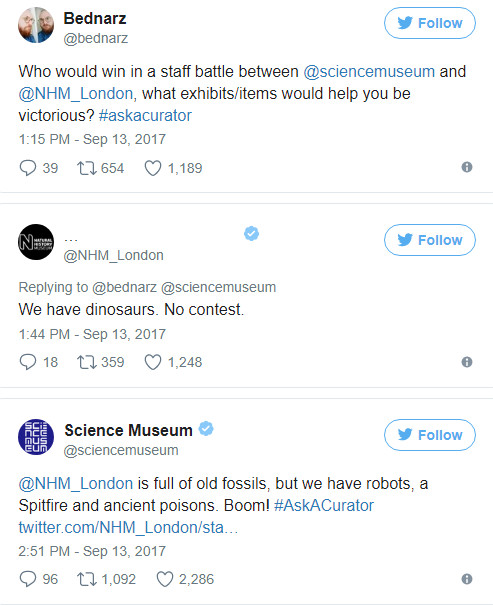 Dezbaterea nu s-a oprit aici. Din contra. Asa cum se intampla pe internet, argumentele au trecut la poze: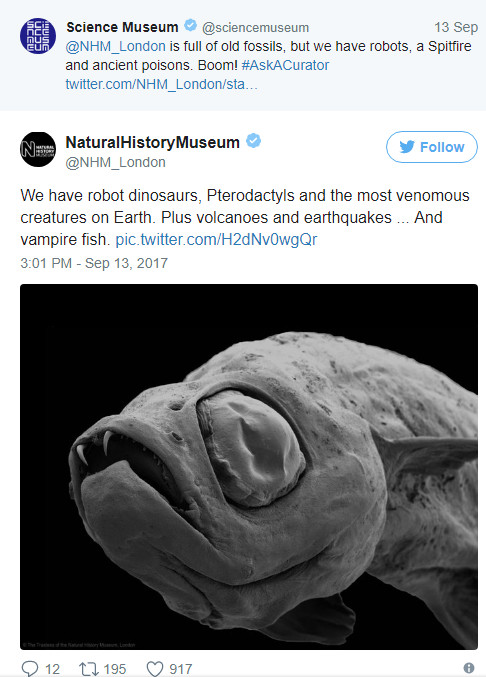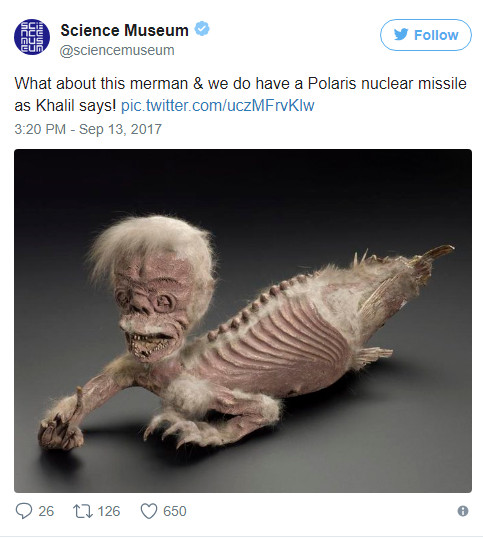 In fine, cele doua muzee au continuat asa mai multe ziele, invocand in polemica gandaci, bombe, submarine si chiar Game of Thrones: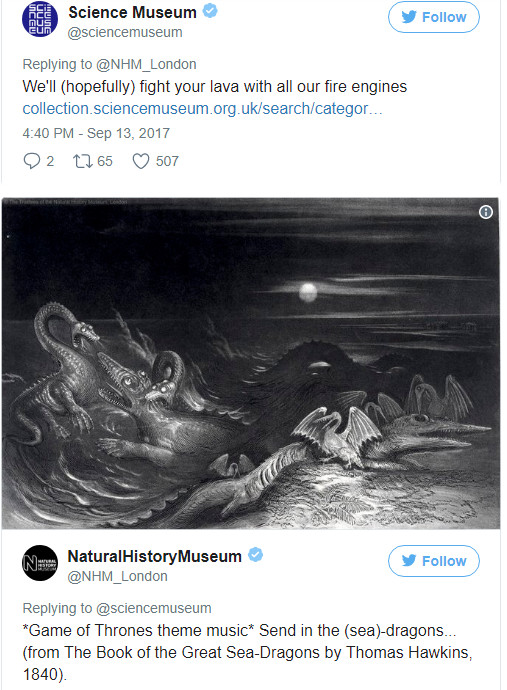 (Aici se poate urmari duelul in detaliu). Au urmat aplauze si ovatii indelungate vizavi de aceasta batalie virtuala:

Zicem si noi: pai asa, da, ne place internetul.