Din pacate pentru noi, domnul Nate de la Esquire a dat deja titlul cel mai bun pe stirea asta, iar noi culegem cioburile. "Game of Thrones and Johnnie Walker Made a Scotch Whisky, and It's About Damn Time". Era si timpul!
Ecosistemul meme-urilor si colegii de pe reddit au propus demult produsul si l-au branduit ipotetic de vreo suta de ori si in o mie de feluri. Acum, in sfarsit, cele doua marci se imbina sub cel mai firesc nume: "White Walker by Johnnie Walker".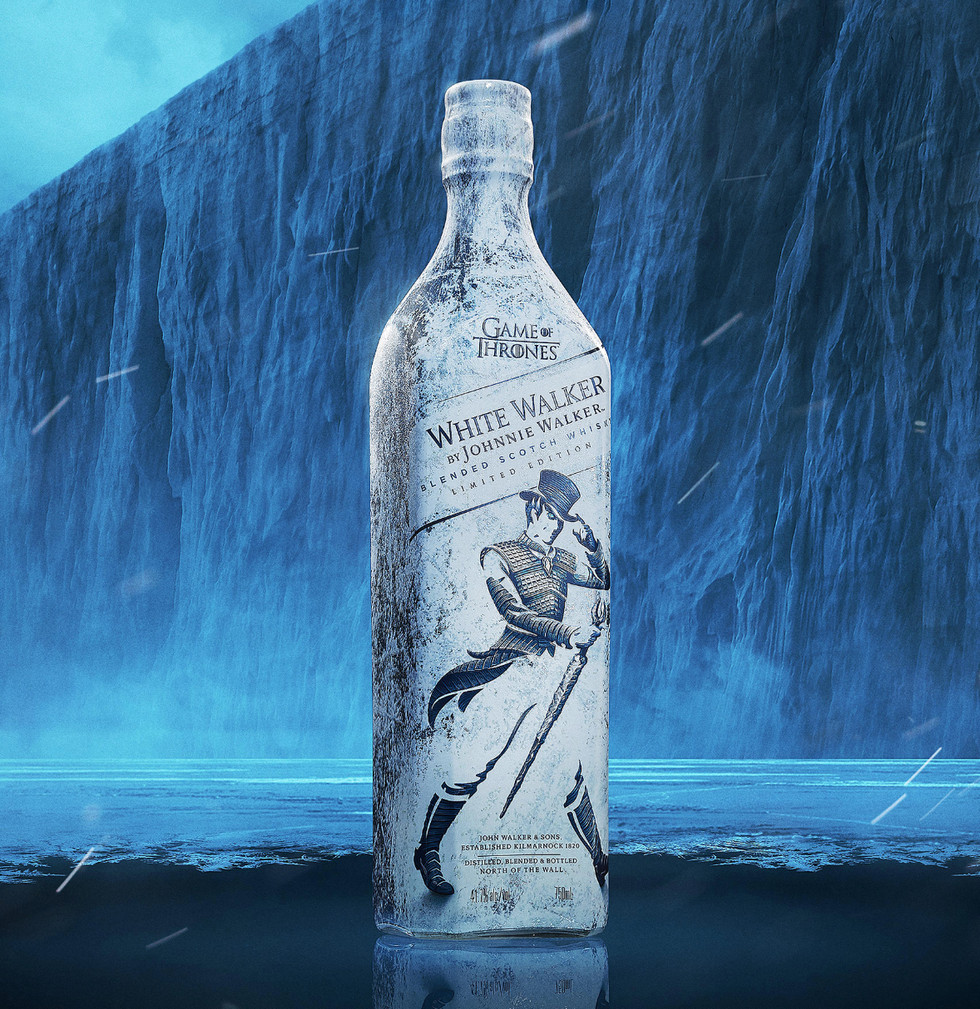 In sfarsit, dupa spoofuri, reclame cu Dinklage si nervi ca dureaza un deceniu intre sezoane, fanii Game of Thrones primesc ceva consistent. Evident, nu toti fanii GoT beay taria de 47%, dar asta nu are nicio importanta.
Comunicatul, care vorbeste despre colaborarea cu HBO inclusiv in cazul asta, incepe promitoator:
Send a raven— Scotch has officially entered the realm