Sabotarea rețelei electrice a unei țări cu un arc și o săgeată e posibilă în cel mai nou film islandez al regizorului Benedikt Erlingsson: "Femeie în război" / "Woman at war", în care e natural ca o oaie să întâlnească o dronă sau muzica să devină personaj. Povestea unei femei care declară război celor care nu respectă natura și luptă cu hotărârea unei eroine din miturile scandinave. Inclus anul acesta în selecția Semaine de la Critique la Festivalul de Film de la Cannes, filmul va rula în cinematografele din țară de vineri, 12 octombrie, distribuit de Transilvania Film. 
"Femeie în război" se va putea vedea în avanpremieră specială miercuri, 10 octombrie, de la ora 19:00 la Grand Cinema & More (Băneasa Mall), sala 5. La finalul proiecției, actrița Ana Ularu va discuta aspecte din filmul văzut cu Carla-Maria Teaha, actriță și realizatoarea emisiunii ROZ la Radio Guerrilla, urmărind în dialog ce presupune Curajul de a lupta pentru lucrurile în care crezi. Curajul de a lupta pentru tine.
"Halla e o supereroină care i-ar da lecții lui Liam Nesson la capitolul evadări, la cât de ingenios se descurcă să scape atunci când e urmărită de poliție cu elicoptere și drone" scrie John Bleasdale pentru publicația britanică Sight and Sound despre eroina filmului "Femeie în război".
Halla sau "Femeia Munților", cum o cunosc unii, s-a săturat de impactul distructiv pe care industria locală de aluminiu îl are asupra mediului așa că le declară război celor din spatele afacerii. E gata să riște totul pentru a proteja zonele sălbatice ale Islandei pe care le iubește atât de mult. Când află că un copil își va face loc în viața ei, Halla începe să-și pună întrebări serioase vizavi de manifestul pe care l-a pus în mișcare.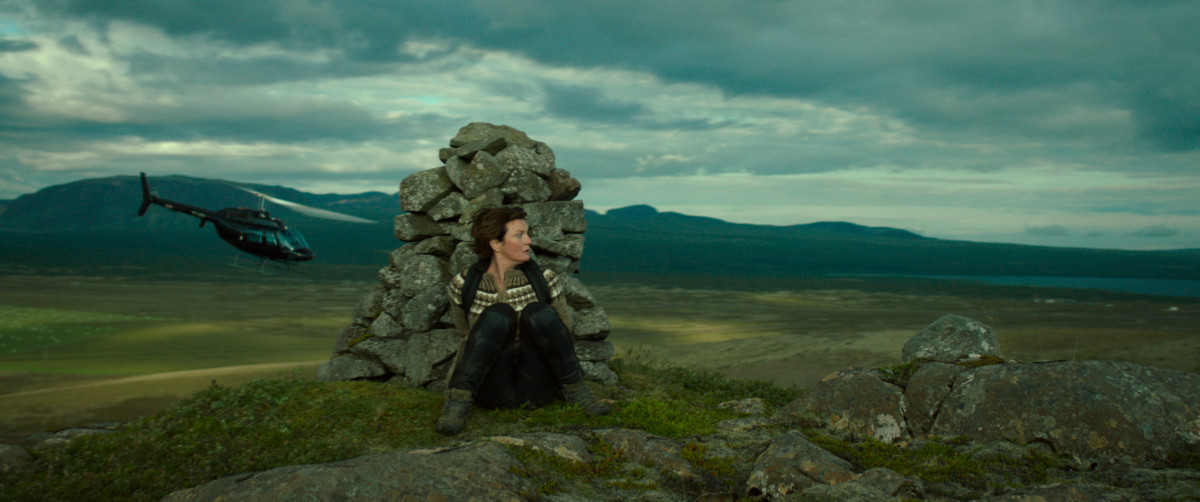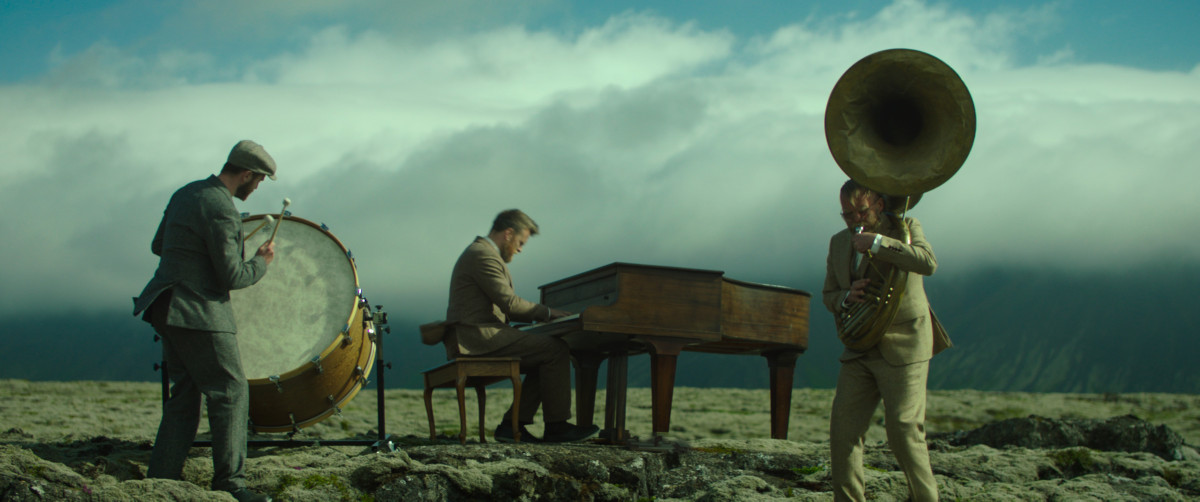 Cunoscut deja ca și un regizor de film care pune un mare egal între drepturile naturii și drepturile omului, islandezul Benedikt Erlingsson este și un autor și actor extrem de apreciat: prestațiile lui solo în teatrul islandez sunt printre cele mai de succes piese din istoria teatrului din Islanda. Debutul său în lungmetraj: "Despre oameni și cai" (2013) a fost propunerea Islandei la Premiile Oscar și i-a adus "Premiul pentru debutul regizoral în cinematografie" / "Best New Director" la Festivalul de Film de la San Sebastian.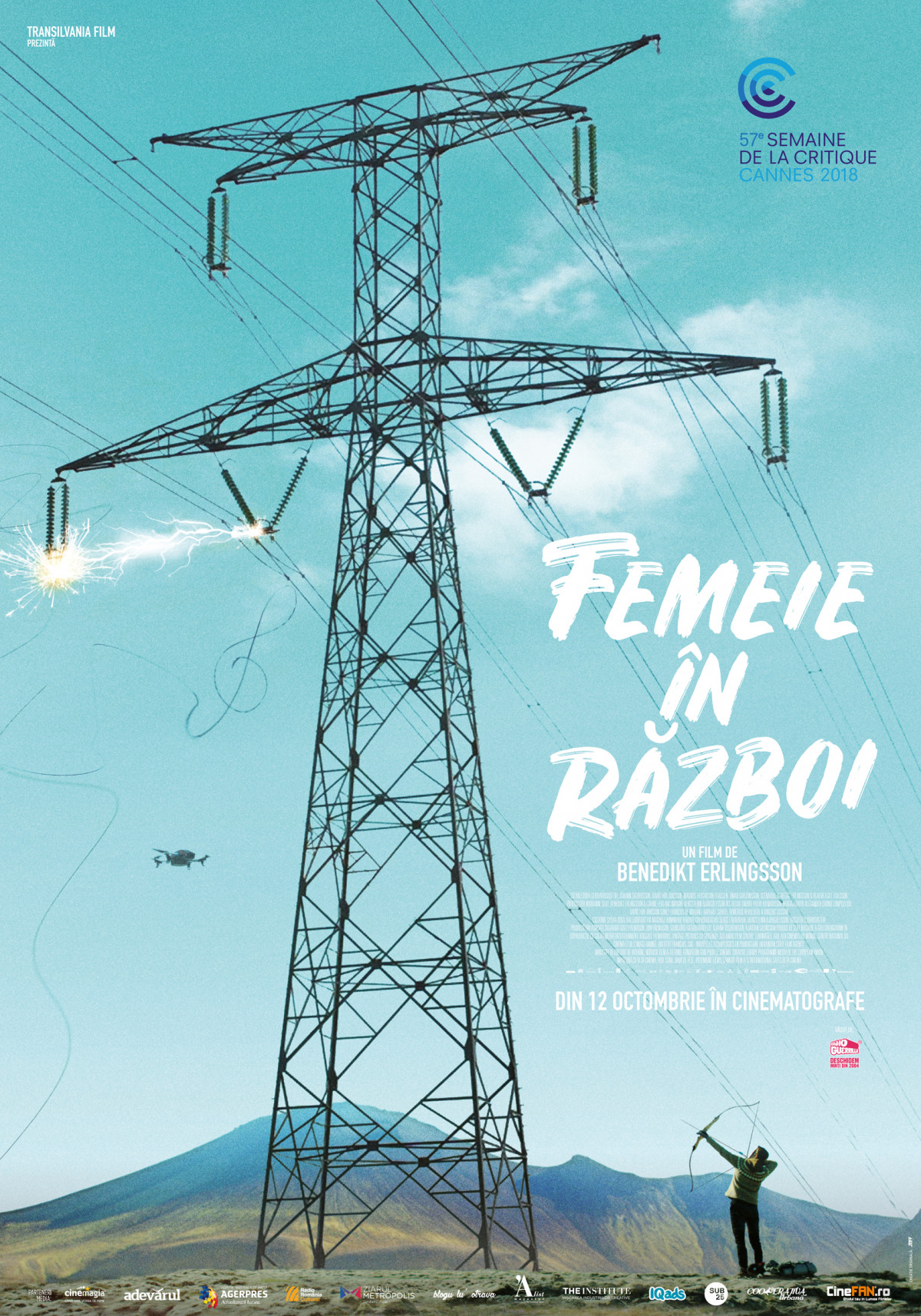 "Femeie în război" va putea fi vizonat de vineri, 12 octombrie, în cinematografele din  14 orașe din țară: Bârlad, Brașov, București, Caransebeș, Cluj-Napoca, Constanța, Gura Humorului, Iași, Odobești, Pitești, Reșița, Sfântu Gheorghe, Târgu Mureș și Sibiu.
Văzut de Radio Guerrilla
Parteneri media: Radio Guerrilla, Cinemagia, Adevărul, Agerpres, Radio Romania Cultural, Ziarul Metropolis, Blogu lu' Otravă, A List Magazine, The Institute, IQads, Sub 25, Cooperativa urbană, Cinefan.