Uitați de Catan, Monopoly sau Counter Strike. România noastră, pe care o iubim și o înjurăm la fel de apăsat, are nevoie de jocuri noi de societate. De jocuri video și boardgames în egală măsură, care să ostoiască la fix nevoile noastre de entertainment cu gust local. 
Niște oameni au înțeles asta și s-au organizat pe pagina Just Romanian Things: au inventat un joc nemaipomenit de actual (și înspăimântător, să fim sinceri) intitulat Românexit. Un RPG cu personaje pe cât de teribile, pe atât de bine ilustrate, majoritatea venite din Teleorman și Bacău.
Mai jos o să le luăm la puricat. Vor urma și alte tipuri de content, promit inventatorii.
Am inventat un nou joc educațional pentru toată familia (tradițională): "Românexit". Join in and have fun! More DLC's and expansion packs to come.
Domnul deputat "Mitraliera". Nu știe de glumă, și chiar dacă ar ști, nu le-ar pricepe decât pe-alea cu Bulă: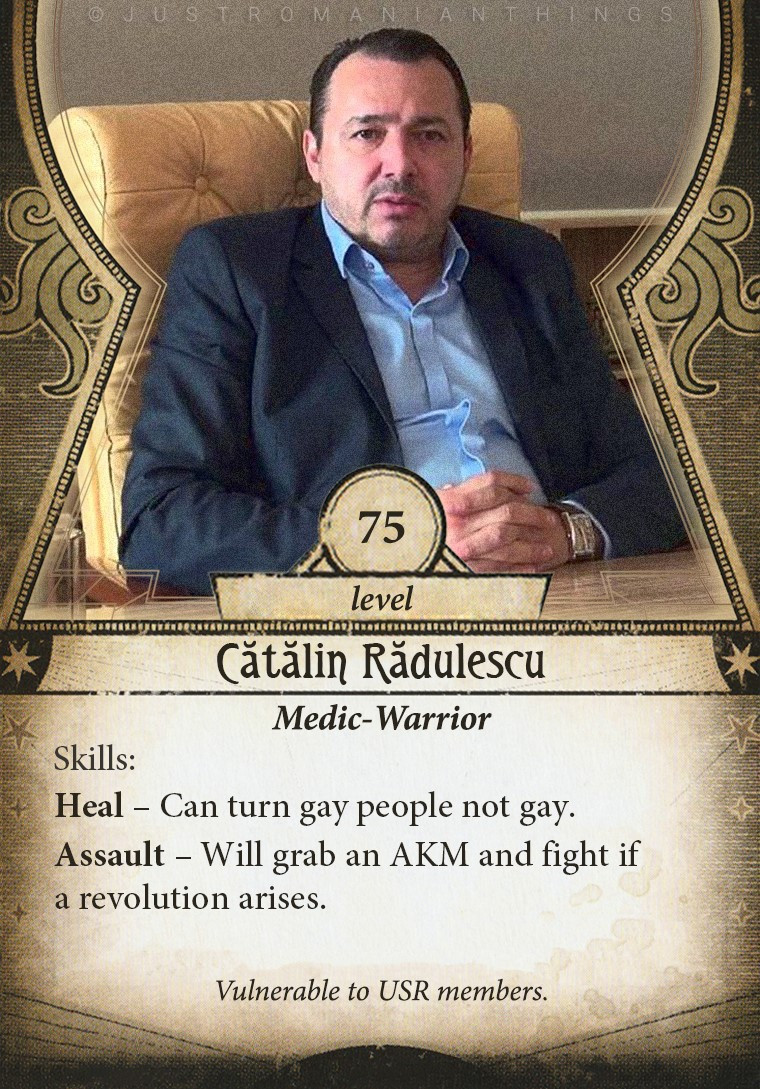 'Nea Ion, care cică si el e om, dar încă nu există dovezi în acest sens.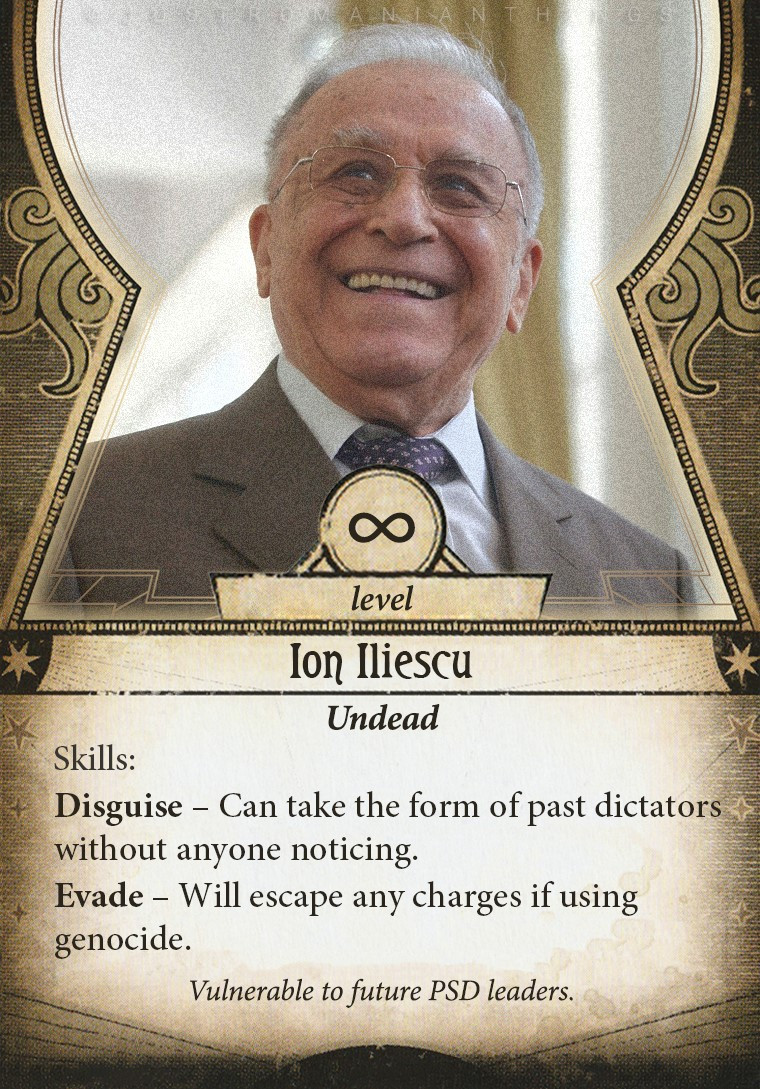 Duamna Gabi. Face din copac beton în două mandate sau mai puțin. Lider înnăscut, iar nu făcut de băiatul de mai jos.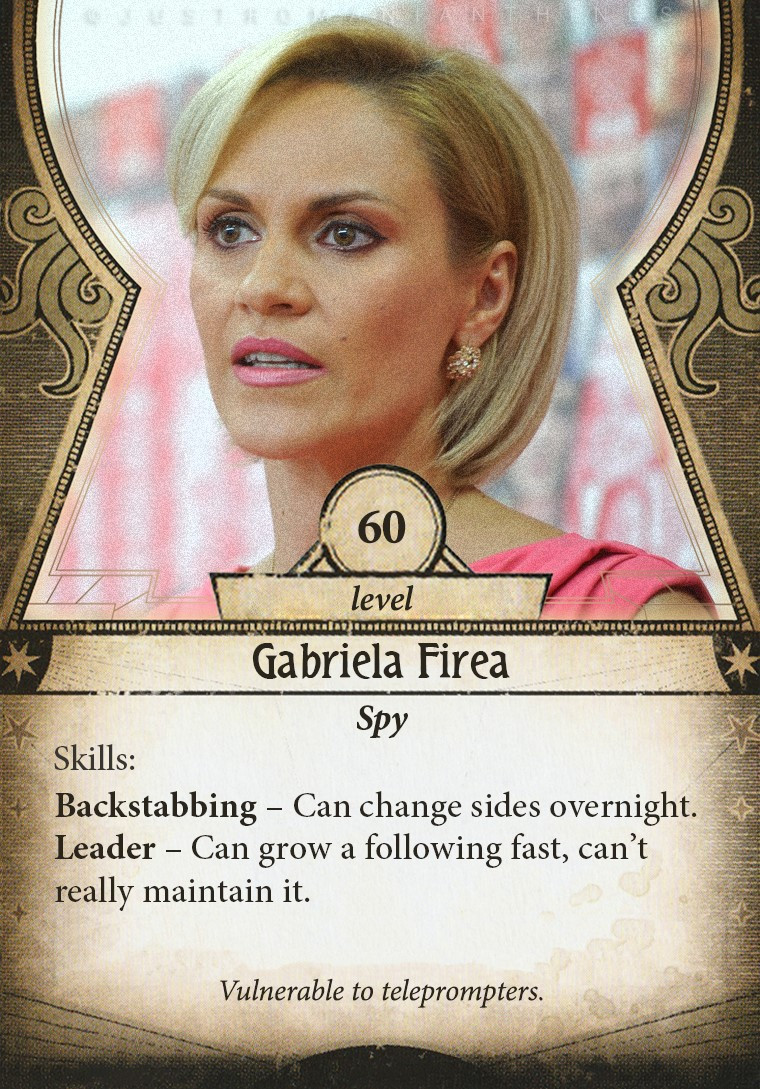 Livache de la câmpie. Fără comentarii aici, că avem și noi copii acasă și nu vrem să se trezească fără pușculițe sau mașinuțe.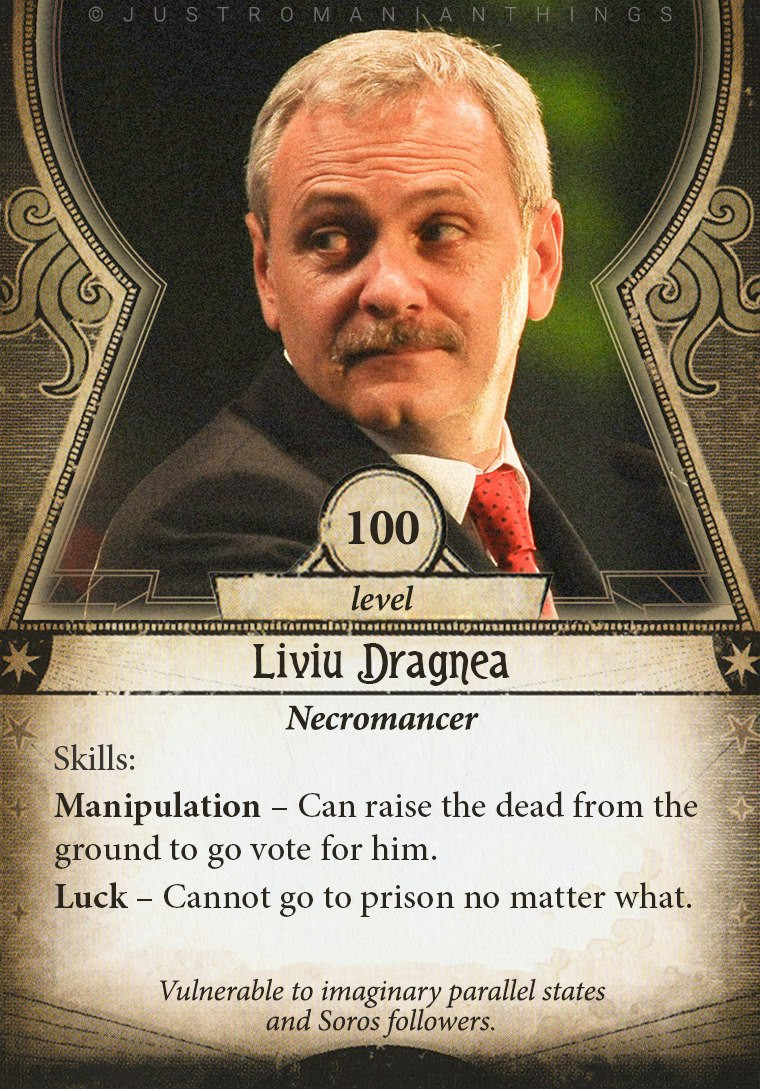 Veo e genu d femee kre fa-ce treaba să sentâmple.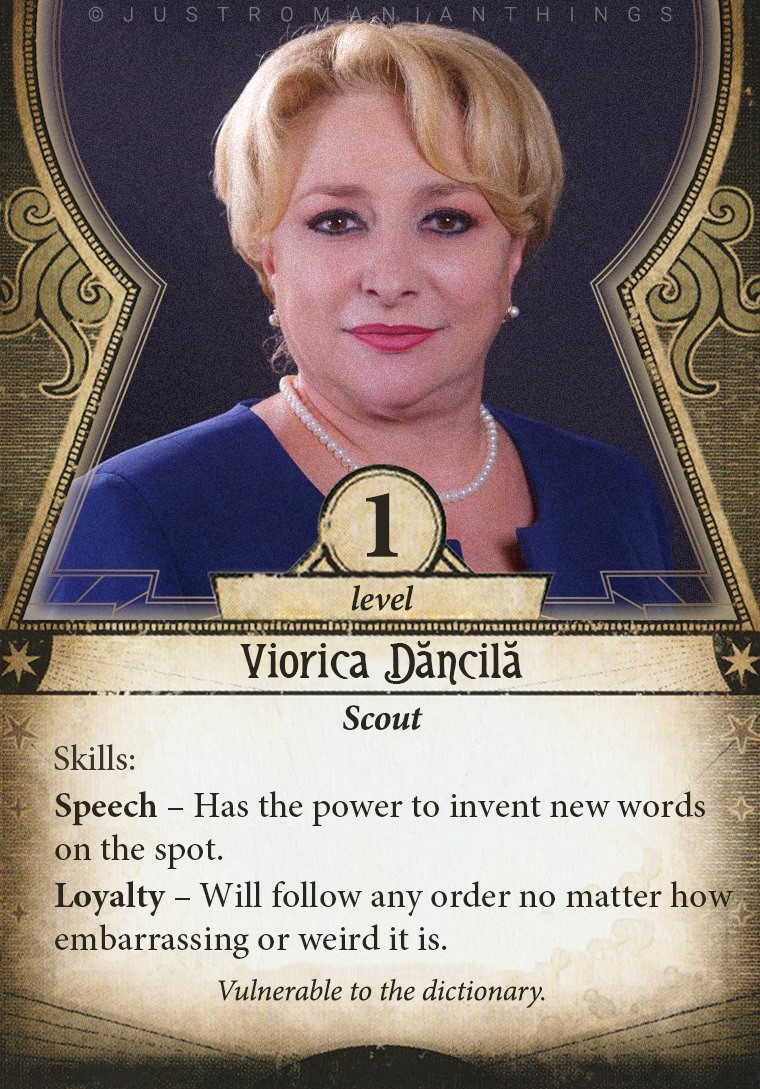 Preafericitul. Cu Dumnezeu înainte, că înainte era mai bine.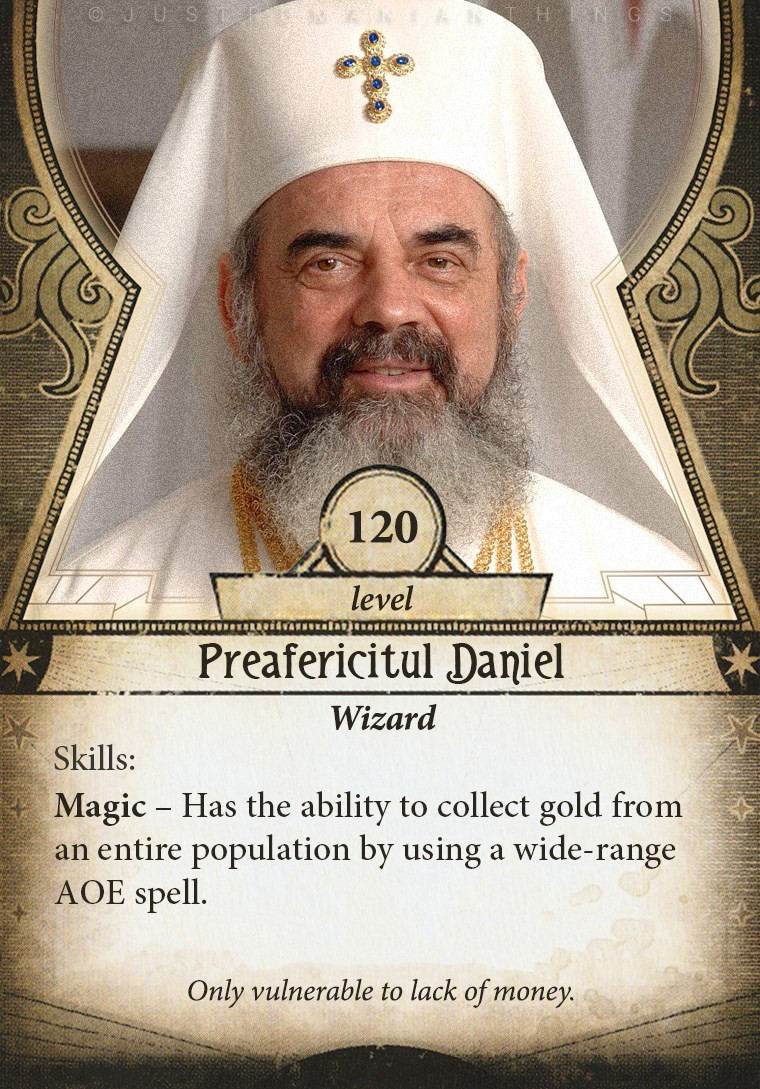 Dacă și voi aveți idei de personagii cu puteri speciale, dați-le idei creatorilor, că sigur au nevoie. România are nevoie!