Festivalul de ilustrație și design grafic VISUAL PLAYGROUND revine cu cea de-a 6-a ediție, ce va avea loc în perioada 2-13 aprilie la București. În programul de anul acesta sunt incluse opt zile de workshop-uri intensive, o conferință de două zile, două expoziții și o pictură murală în București.
24 de cursanți, selectați în baza portfoliilor, vor avea ocazia să participe la workshop-uri zilnice de ilustrație, design, lettering și animație susținute de artiști de renume mondial. Emiliano Ponzi, cunoscut pentru ilustrațiile sale conceptuale realizate pentru The New Yorker, designerul grafic Vasjen Katro, creatorul seriei Baugasm, animatorul Jose Lorenzo și muralistul Akacorleone sunt doar câțiva dintre invitații Visual Playground 2019, ce vor veni la București pentru a-și împărtăși cunoștințele cu artiștii locali.
Conferința VISUAL PLAYGROUND este deschisă publicului larg și va avea loc între 6 și 7 aprilie 2019. Mentorii de la workshop-uri și alți invitați speciali de renume își vor prezenta experiența în domeniile creative în cadrul a nouă prezentări. Dintre acestea, amintim "I never listened to Pink Floyd" a designerului Ivan Garcia, co-fondator Futura Studio, "My mother doesn't know what I do for a living" susținută de Clinton Campbell & Brad Hodgskiss, fondatori MUTI și "The Business of Illustration" a lui Jon Cockley de la prestigioasa agenție de ilustrație Handsome Frank.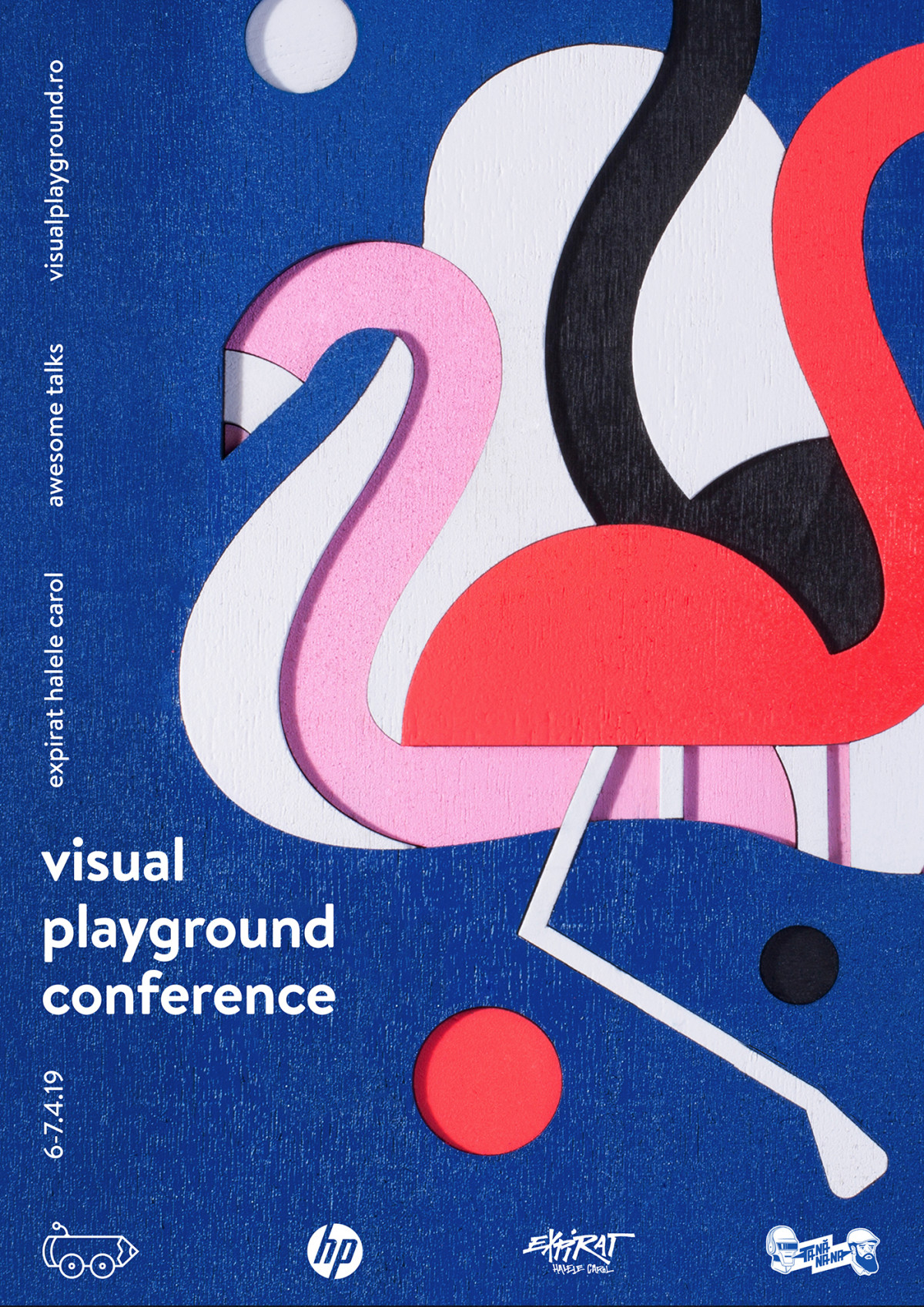 De aproape zece ani, Visual Playground își propune să creeze o punte între comunitatea artistică locală și cea internațională prin aducerea în România a unor nume importante din domeniile creative și organizarea de workshop-uri, conferințe și portfolio reviews în București.
Visual Playground 2019 are loc în spațiul Mezanin și la Expirat Halele Carol, București.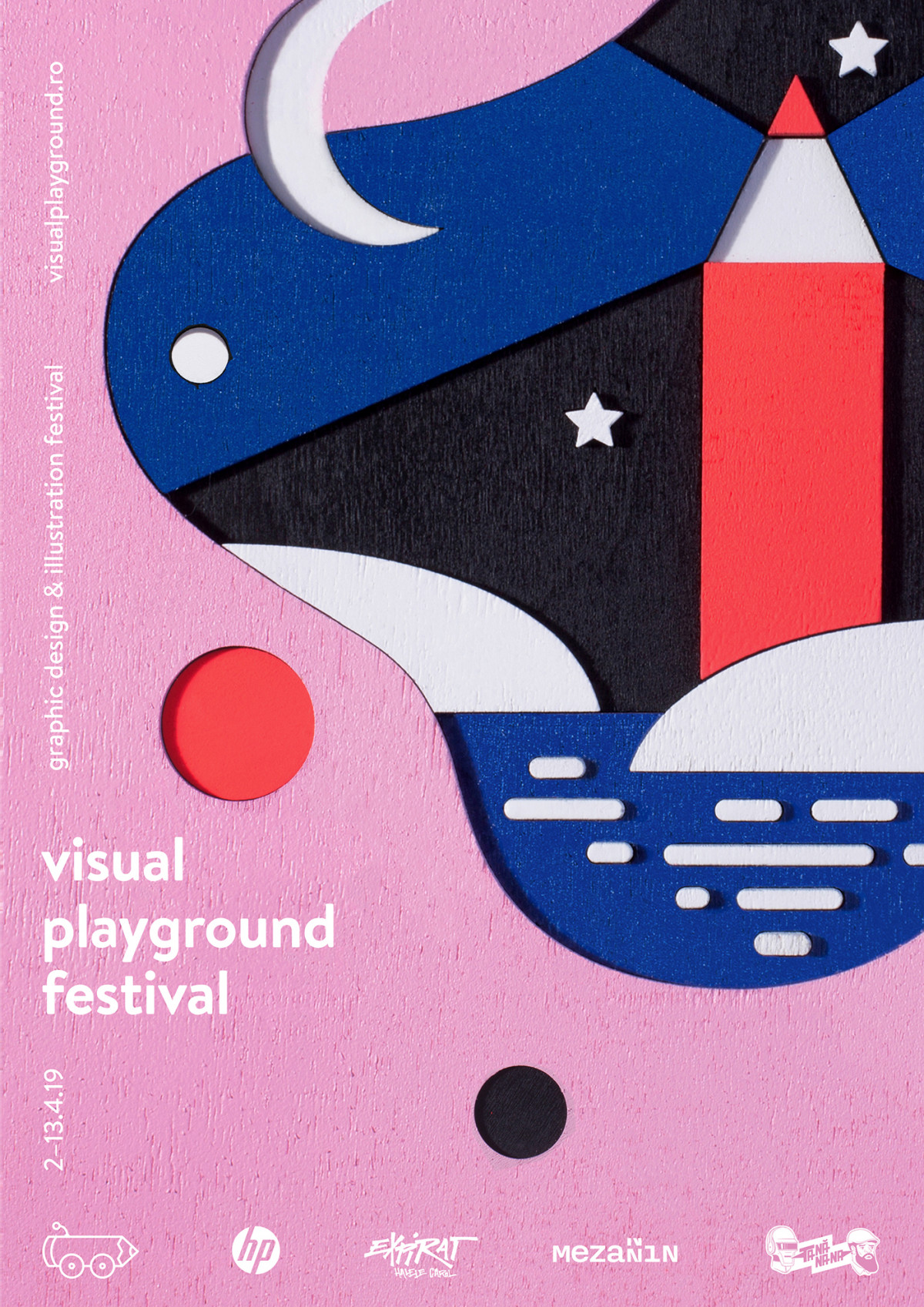 Festivalul Visual Playground este organizat de Asociația Visual Playground.
Sponsori: HP
Parteneri: Expirat Halele Carol, Mezanin, Nod Makerspace, Nexio
Parteneri media: TANĂNANA, Radio România Cultural, Decât o Revistă, IQads & SMARK, Dilema Veche, Historia, Scena9, The Institute, Observator Cultural, Vice România, SUB25, Modernism.ro, Glamour, Dissolved Magazine, Receptor, igloo, Șapte Seri, Designist.ro.