N-ai cum să treci indiferent când atâtea branduri își caută jumătatea în online.
Mai întâi a fost Burger King, apoi 5 to go cu Starbucks.
Today Advertising, agenția care "lipește" de peste un deceniu branduri mari și mici cu promoționalele pereche, nu a rămas indiferentă.
Oamenii de la Today Advertising au lansat campania "MareaLipeală" și au dat ocazia brandurilor să își găsească jumătatea AIA care să le pună în valoare.
Lipelile au început să curgă una după alta, animate de textele spicy și de asocierile inedite dintre brand și promoționale.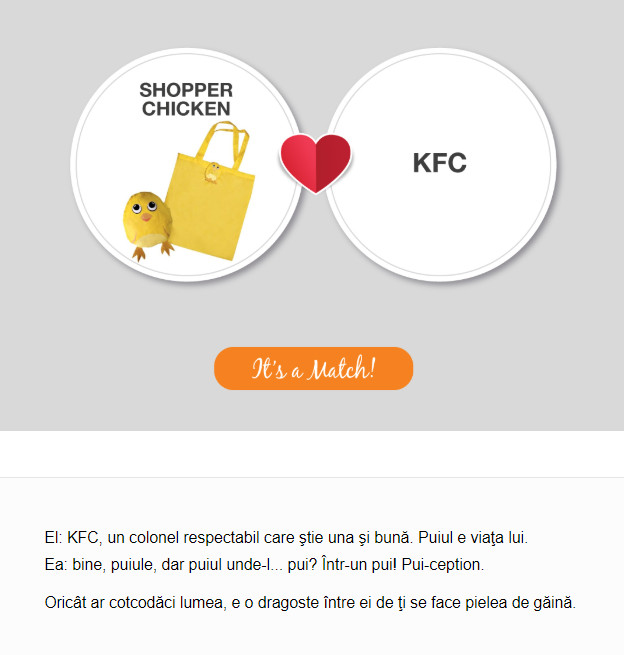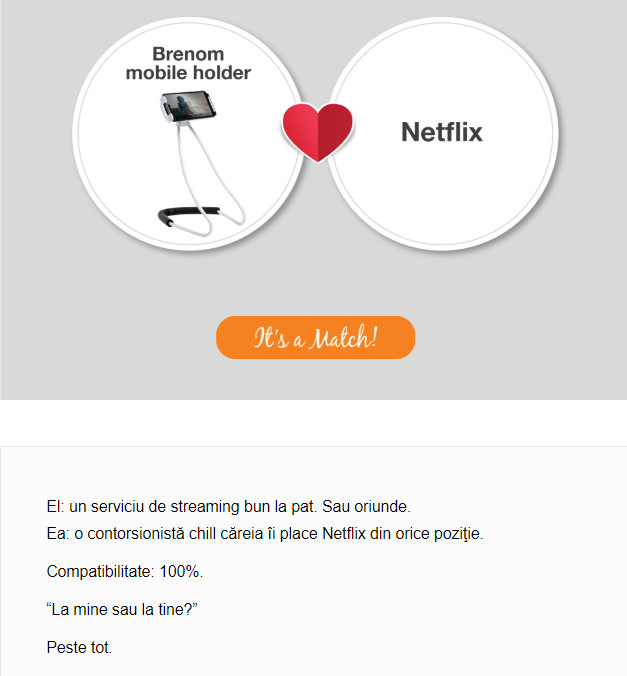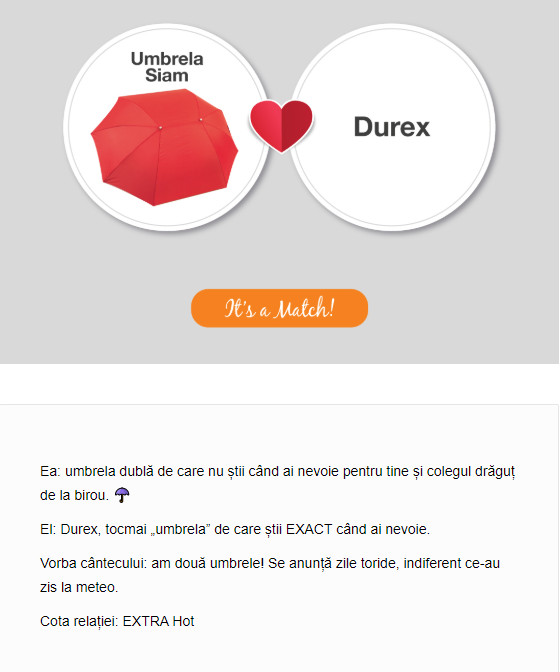 Cu fiecare postare, brandurile s-au încins la discuții. Primele care au comentat au fost 5 to go, Dalin, Lidl și Mentos.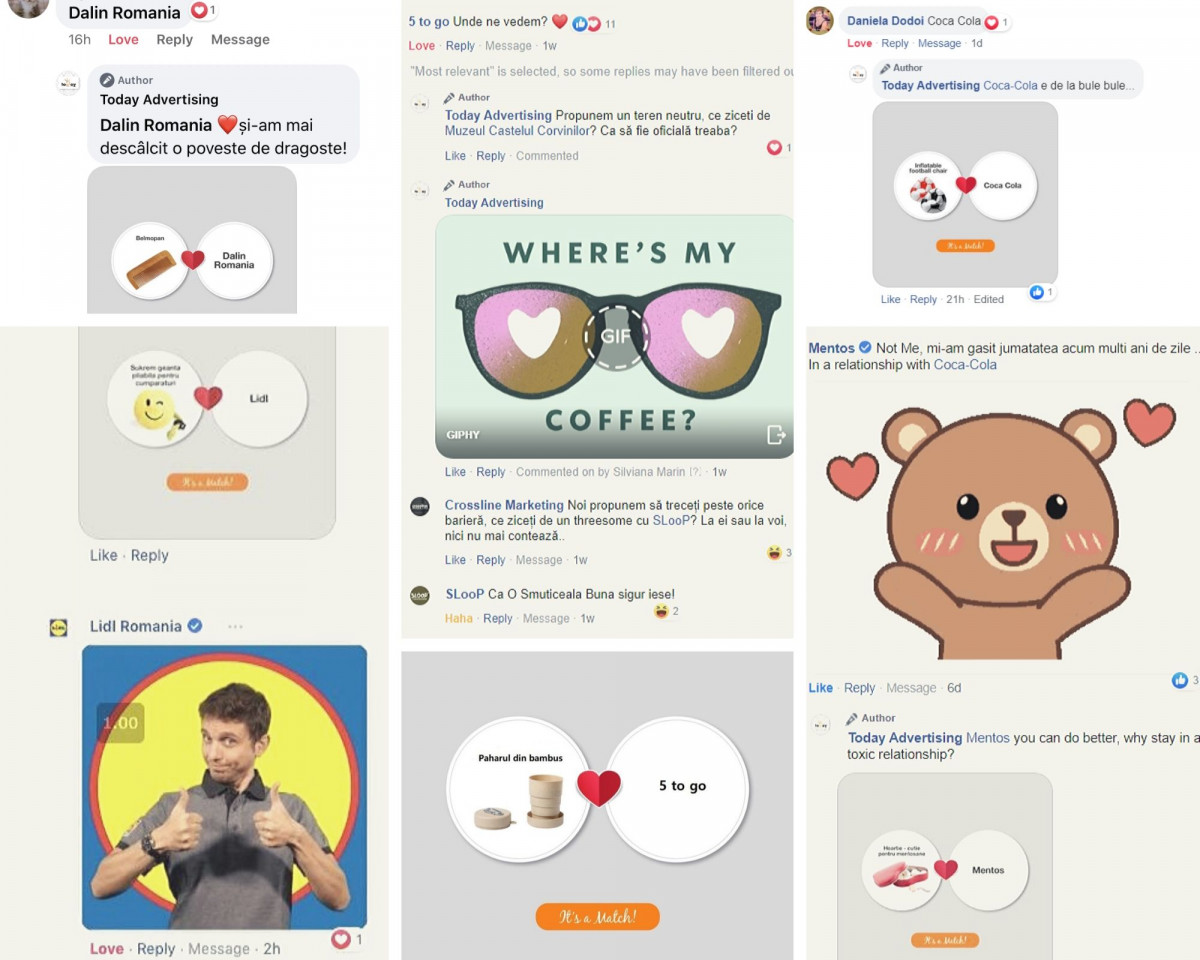 "Campania a fost lansată pe 23 februarie, cu o zi înainte de sărbătoarea de Dragobete. Am avut o mică perioadă de teasing, de 3 zile, în care am anunțat fanii din social media că pregătim ceva nou. Reacțiile brandurilor și ale fanilor paginii ne-au surprins și ne-au motivat să prelungim campania". Nadia Vișan (Director de Dezvoltare Today Advertising)
Următoarea etapa a fost ca fanii paginii Today Advertising să numească branduri care să fie lipite cu un promoțional. Comentariile au curs în pagină, unele mai creative ca altele.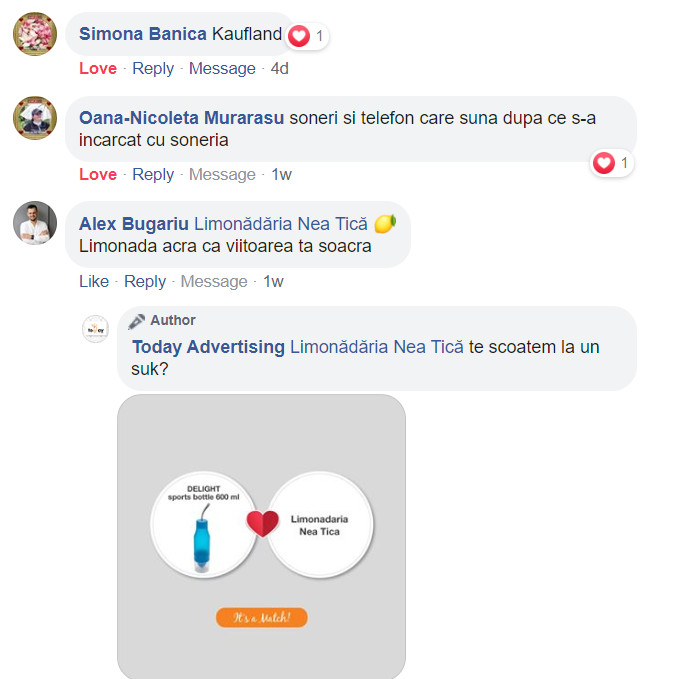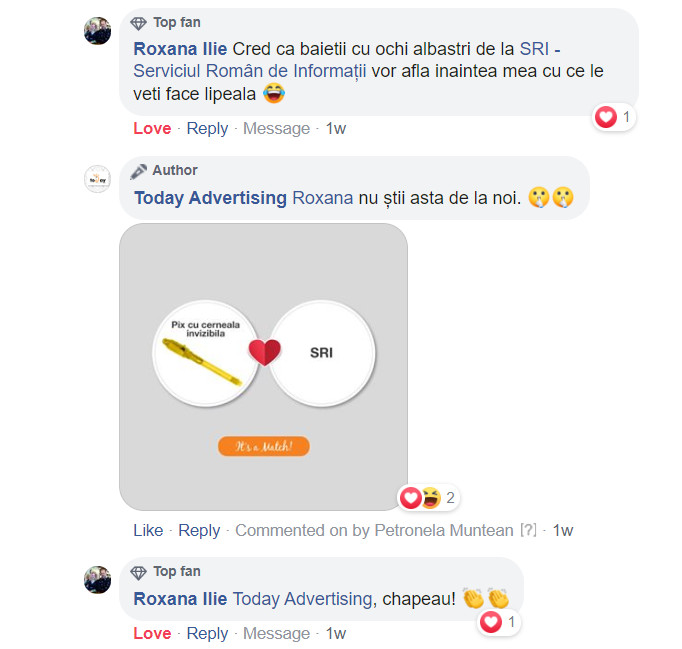 Campania continuă toată luna martie. Brandurile care vor să își găsească jumătatea alături de care să facă o casă bună și să devină memorabili, pot să ia legătura cu echipa Today Advertising pe office@todayadvertising.ro sau să intre direct în conversație pe social media.