Sa zicem ca ai absolvit Facultatea de Medicina pentru ca asta au vrut parintii tai sa creasca: un medic. Sau Politehnica, pentru ca atunci cand erai mic iti doreai sa devii inginer, ca ti se parea tie ca suna bine. De fapt, insereaza aici orice facultate sau meserie pe care o ai, dar pe care nu ti-ai dorit-o cu adevarat. Cert e ca te trezesti intr-o dimineata blocat intr-un job care nu iti aduce foarte mare satisfactie. La asta s-au gandit si cei din agentia braziliana Africa si au ilustrat conceptul cum au stiut ei mai bine: cat sa inteleaga tot omul. 
Fie ca esti la inceput de cariera sau pe undeva pe la mijloc, chiar daca ai nu stiu cati ani vechime, trebuie sa intelegi (cred eu) ca doar o viata ai si nu are niciun sens sa iti pierzi timpul in slujba nepotrivita pentru tine. In the wrong job, being very good can be very bad este tagline-ul campaniei, dar ar putea foarte bine sa se transforme intr-o zicala universal valabila. Sa privim:
Sper ca e clar pentru toata lumea ca omul asta avea talent la design. Nu stim cum o fi ajuns sa creeze modele de uniforme de puscarias, dar nu imi imaginez ceva foarte dragut daca ideea asta ar prinde viata.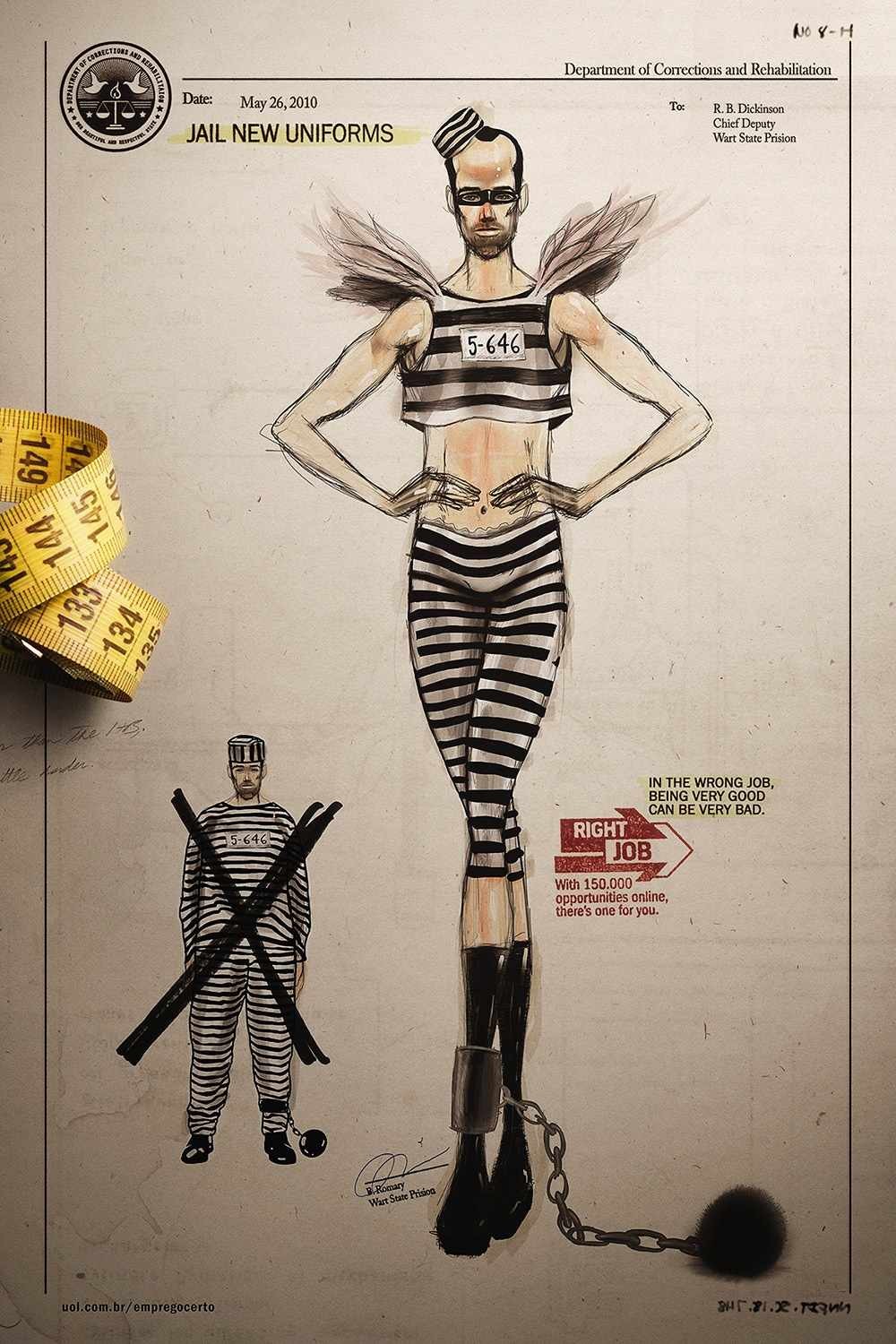 Sa luam urmatoarea plansa. Stim cu totii ca medicii au un scris absolut oribil. Ce vedeti mai jos nu este un scris ilizibil, ci o mostra superba de caligrafie, irosita pe o reteta de medicamente. Oare parintii lui stiu ce talent au inabusit?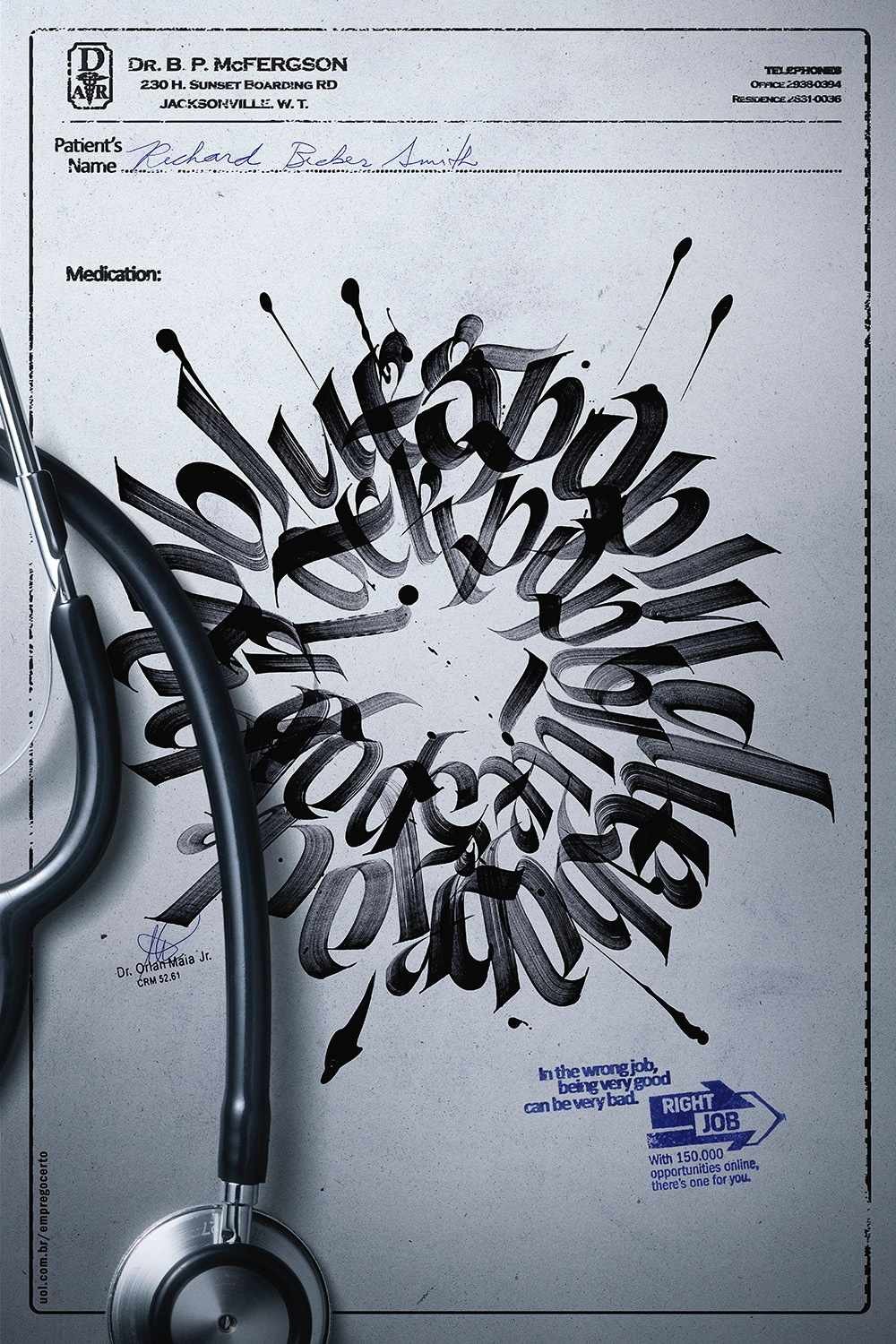 Si aici: ne place sa credem ca nu toti aratam ca desprinsi din tablourile cubistilor, dar cred ca e in avantajul hotului ca cel care i-a facut portretul robot este un Picasso nedescoperit.