Viața de publicitar este una frumoasă, dar și una plină de deadline-uri de ieri pe azi, brainstorming-uri interminabile și multă, multă cafea. Facem constant slalom printre cerințe universale: "make the logo bigger", "vrem să fie outside the box" sau "ne place, dar am schimba conceptul". Așa că, în puținul timp în care ne putem trage sufletul tresare uneori dorința de a putea rezolva multe dintre greutățile native ale domeniului la apăsarea unui buton magic.
Campania "Visuri de publicitar la cutie" îți oferă câteva propuneri de instrumente care te-ar face să zâmbești subtil, să mai bei o gură de cafea și să zici, în gând, mult râvnitul "WOW, asta e!".
"Nimicitorul de deadline-uri" (dispozitivul de distrus deadline-uri la o apăsare de buton), "Engagement increasometru" (dispozitivul de creștere automată a engagement-ului oricărei pagini) sau "Generatorul de idei" (imprimanta generatoare de idei creative și fezabile) sunt doar câteva dintre invențiile propuse de Broda, invenții care așteaptă să ajungă la ușa agenției tale.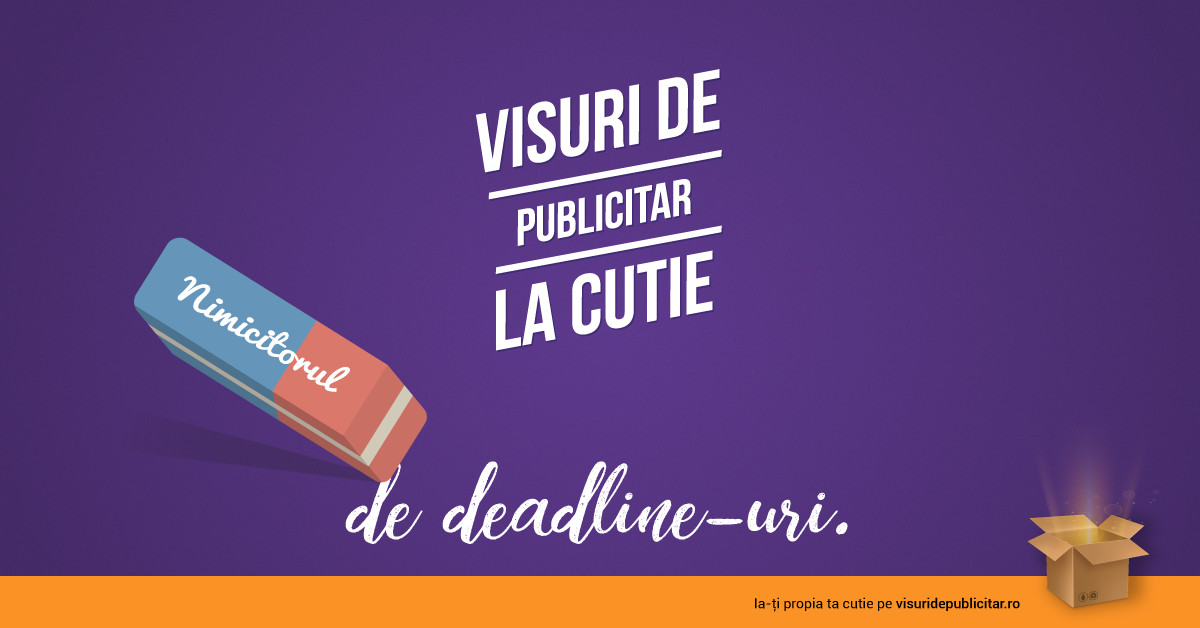 "Sunt atât de multe momente în care, ca publicitar, ți-ai dori să existe o soluție mai simplă la o problemă complexă. Domeniul creativ este asaltat de provocări, de deadline-uri mai mult sau mai puțin realiste, tocmai de aceea am dorit să aducem în discuție visurile publicitarilor. De cele mai multe ori se discută despre visurile clienților sau consumatorilor, prea puțin despre visurile celor care lucrează "în umbră" pentru a livra campanii de impact. Considerăm că oricât de complexe sunt unele campanii, există mereu și soluții simple, la îndemână, poate subestimate, care pot livra rezultate remarcabile.

De aici și proiectul "Visuri de publicitar la cutie", prin care dorim să intrăm în dialog cu oamenii de publicitate, să aflăm la ce produse visează și să le oferim un pachet gratuit, cu produse simple, dar de impact, care îi vor ajuta la viitoarele campanii creative!", a precizat Cristina Crăciun – Managing Partner Broda.
Tot ce trebuie să faci pentru a intra în posesia invențiilor salvatoare este să intri pe visuridepublicitar.ro, să completezi formularul de comandă și să te pregătești emoțional pentru momentul în care"domnul" curier te va suna pentru ridicarea coletului.
Visezi la un alt instrument? Poate un "Selecto-fontronic" (selector automat de font-uri pentru orice material)? Sau poate un "Autoimplementator de proiecte"? Te provocăm să ne spui of-urile și ideea ta de produs care va revoluționa industria creativă pe visuridepublicitar.ro, iar noi, împreună cu echipa noastră de savanți făcători de minuni, vom face o "nefăcută".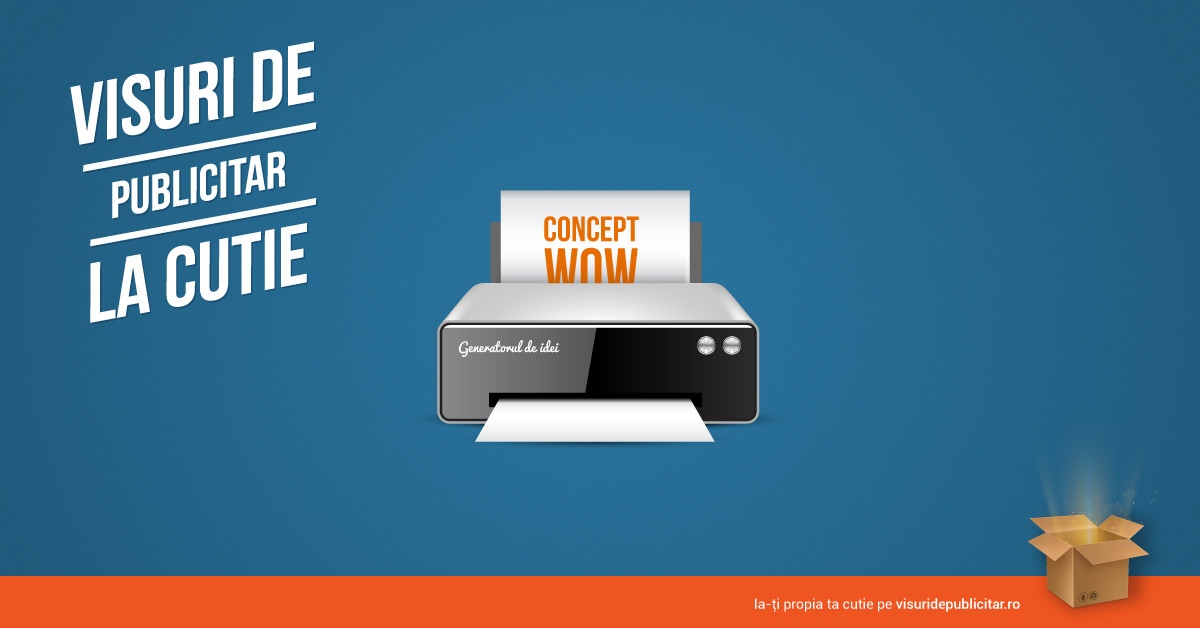 Intră pe visuridepublicitar.ro și spor la visat!
*Nu ne asumăm răspunderea pentru autenticitatea și funcționalitatea produselor trimise, însă garantăm că îți vor fi utile precum mouse-ul pentru stația grafică sau ca artboard-ul pentru paginație!