Echipa Biz organizează cea de-a opta ediție a celui mai așteptat eveniment regional despre online și strategii de marketing prin social media. Social Media Summit București este conferința care îți prezintă la fiecare început de an tendințele și principalii jucători din social media și va avea loc pe 28 februarie la ARCUB Gabroveni.
Social Media Summit București se adresează profesioniștilor din companii, specialiștilor în comunicare & marketing și bloggerilor care vor să afle care sunt provocările din social media în 2018.
În exclusivitate, în cadrul evenimentului, Biz va lansa a doua ediție a proiectului editorial Digital Report. Booklet-ul este un instrument indispensabil pentru companiile care vor să cunoască peisajul online-ului și care doresc informații despre cele mai importante agenții de digital din România, tendințe și evoluții ale pieței de digital, liste cu cele mai relevante nume din blogosfera româneasca, clasificate în funcție de domeniile pe care le acoperă, top cei mai urmăriți vloggeri, top conturi de Instagram, precum și top bloggeri cu care au colaborat agențiile și top agenții cu care au colaborat bloggerii în 2017.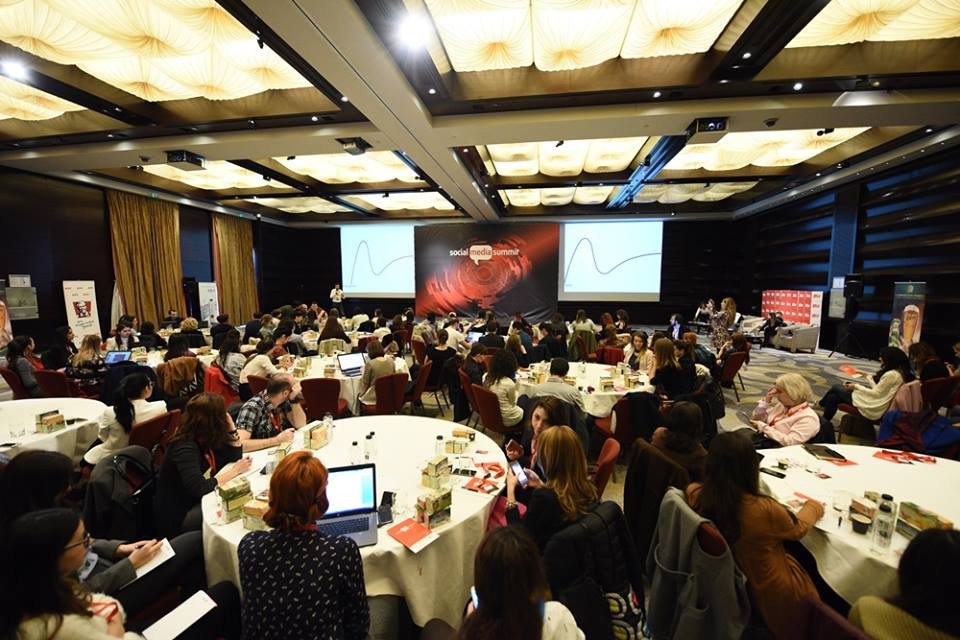 Între speakerii acestei ediții se numără: Robert Katai,Visual Marketer & Content Strategist, Bannersnack; Tudor Galoș, Senior Consultant, Tudor Galoș Consulting; Radu Atanasiu, Adjunct Lecturer, Maastricht School of Management România; Mugur Pătrașcu, Founder, Screen native; Alexandru Negrea, Consultant social media, Cristian Manafu, www.manafu.ro.
Invitații conferinței vor vorbi despre reguli de comunicare și conținut în social media, noutățile acestui an și despre cum pot brandurile să transmită eficient mesajele în avalanșă de conținut din online.
La Social Media Summit București vei învăța cum să construiești strategia de social media și cum să transformi conținutul video într-o investiție cu rezultate rapide. Cea de-a 8-a ediție a evenimentului Social Media Summit București are loc pe 28 Februarie, la ARCUB Gabroveni, între orele 9:00 – 15:30.
Social Media Summit este un eveniment realizat de revista Biz cu sprijinul: GarantiBank, Guinness, KFC, Siviero Maria, Eurosport Home of the Olympics, Netopia mobilPAY, mediaTrust, Grafică și Tipar, Ideologiq, EFdeN, Arcub și PMB.