Ultima soluție a președintelui SUA împotriva atacurilor armate din școli e ca profesorii să fie și ei înarmați. În acest context, profesorul Philip Clarke, din Derby, a devenit foarte cunoscut după un tweet inofensiv, care descrie cel mai bine situația din SUA: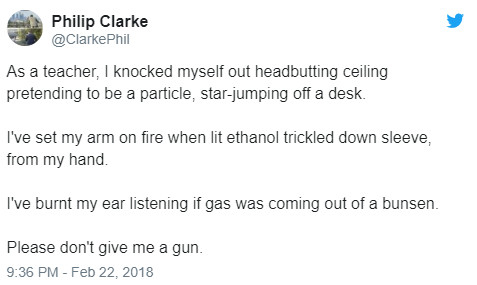 Postarea lui a avut peste 100.000 de RT și 400.000 de Like-uri, a ajuns și pe Facebook, unde a fost distribuită la fel de generos. Scriam, zilele trecute, despre prima pagină The Boston Globe, care șoca cu un scenariu obișnuit: atac, morți, durere, conversație despre arme, uitare. Și tot așa.
De data aceasta, însă, după atacul din Florida, unde au murit 17 oameni, s-a întâmplat ceva diferit. Adolescenții nu au mai acceptat atât de ușor că nu se poate face nimic în privința asta. Au pornit mișcarea #neveragain, cu proteste în mai multe colegii din SUA.
În paralel, activiștii au lansat un boicot față de NRA (The National Rifle Association) și parteneriatele pe care această organizație le are cu alte companii. Ca urmare, zeci de branduri și-au anunțat încheierea relației cu NRA, anunță CNN: companii de asigurări, de închiriat mașini, linii aeriene.
Răspunsul corporațiilor a venit pe valul emoției colective, care nu a mai putut fi ignorată și de data asta. Iar un rol important l-au avut liceenii care au transformat doliul în furie și acțiune.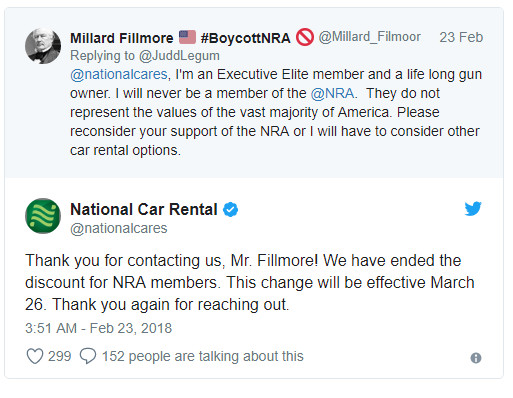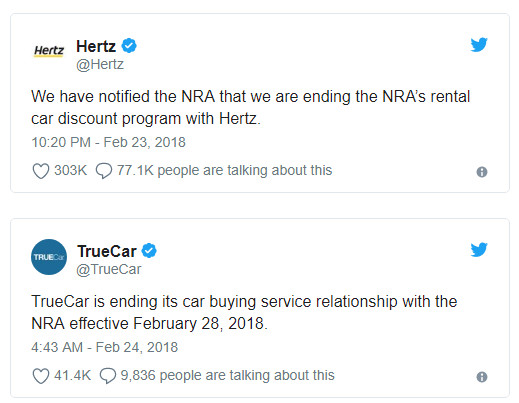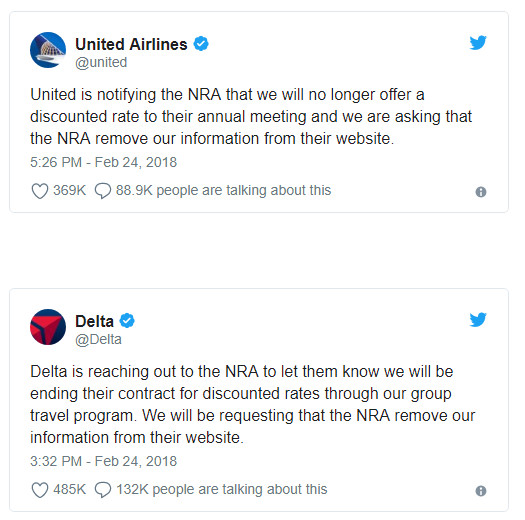 Printre companiile care au luat poziție: The First National Bank of Omaha, Avis, Symantec, Hertz, MetLife, SimpliSafe, Allied and North American, Delta Air Lines, United Airlines, Paramount RX, Starkey.
O rușinoasă afișare de lașitate politică și civică", a strigat, ca răspuns, NRA.
Declarația organizației este una previzibilă. Mișcarea #neveragain, însă, nu mai acceptă morți previzibile. Iar poziția corporațiilor amplifică sentimentul că ceva s-a schimbat, de data asta, după atacul din Florida.