One Night Gallery Love Pren augmentat prin dARe by Samsung // Creaturi preistorice într-un show de video-mapping în Globalworth District
Peste 4.000 de vizitatori au participat de Noaptea Muzeelor la expoziția new media art One Night Gallery // Love Pren de la Teatrul Odeon, augmentată prin dARe by Samsung, în timp ce spectacolul de video mapping al creaturilor preistorice din Globalworth District, de pe clădirea Bucharest Tower Center, a putut fi văzut de participanți din mai multe colțuri ale orașului, fiind vizibil de la o distanță de peste 3 km.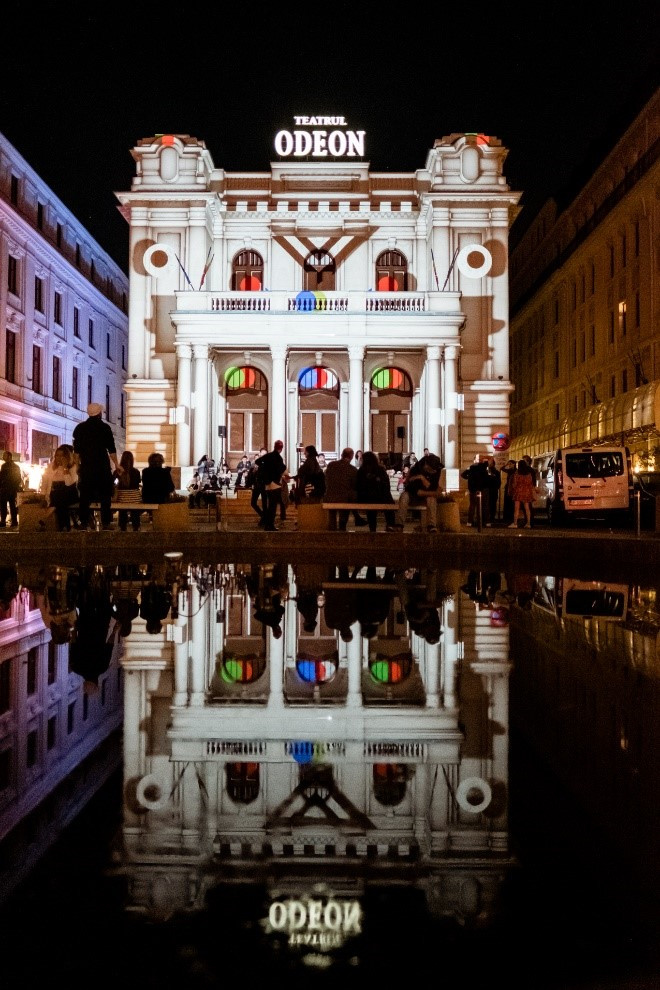 Cea de-a zecea ediție One Night Gallery a transformat Teatrul Odeon într-un loc de joacă interactiv prin culorile și formele abstracte ale artistului Sebastian Pren. Lucrările lui au fost aduse la viața prin intermediul noilor tehnologii emergente care au permis vizitatorilor să exploreze lumea artistului dincolo de ce se poate vedea cu ochiul liber.
Printre atracțiile serii s-au aflat lucrările augmentate care au înregistrat peste 5.000 de scanări cu aplicația dARe by Samsung și care a inclus pentru prima oară în cadrul expozițiilor One Night Gallery și componenta de animație 3D; lucrarea realizată de Pren în realitate virtuală, spectacolul de video mapping de pe fațada Teatrului Odeon care a atras privirile tuturor vizitatorilor ieșiți de Noaptea Muzeelor, dar și instalațiile interactive sau instalația pe bază de transfer de stil artistic – o tehnică de inteligență artificială, dezvoltată in-house de One Night Gallery, folosită live în cadrul expoziției, prin care oamenii s-au putut lăsa "teleportați" în una dintre lucrările lui Pren.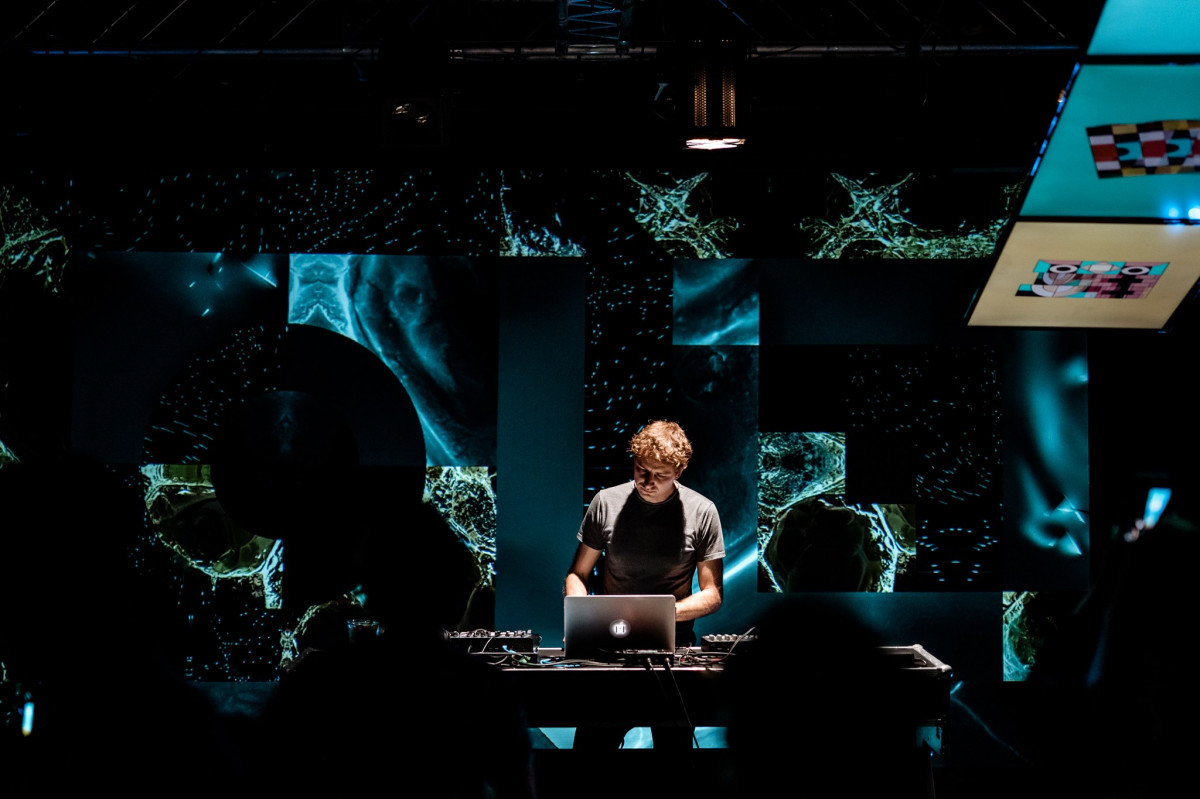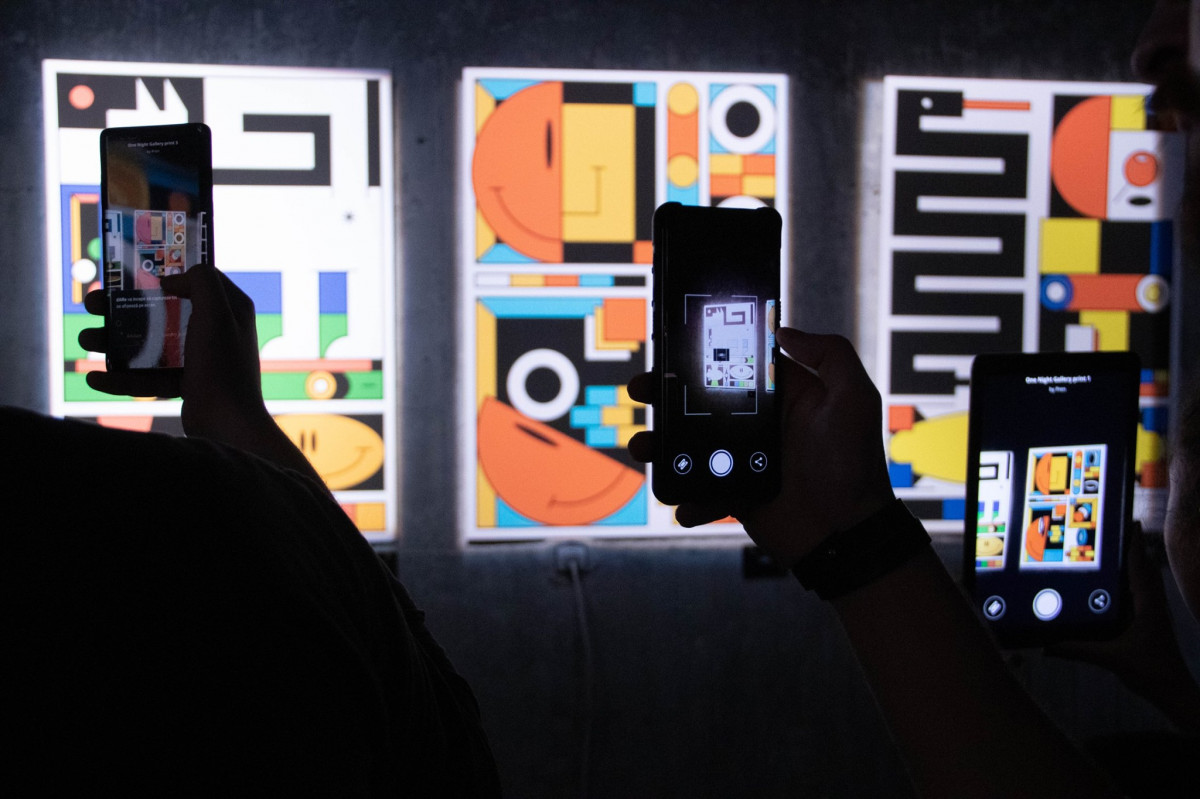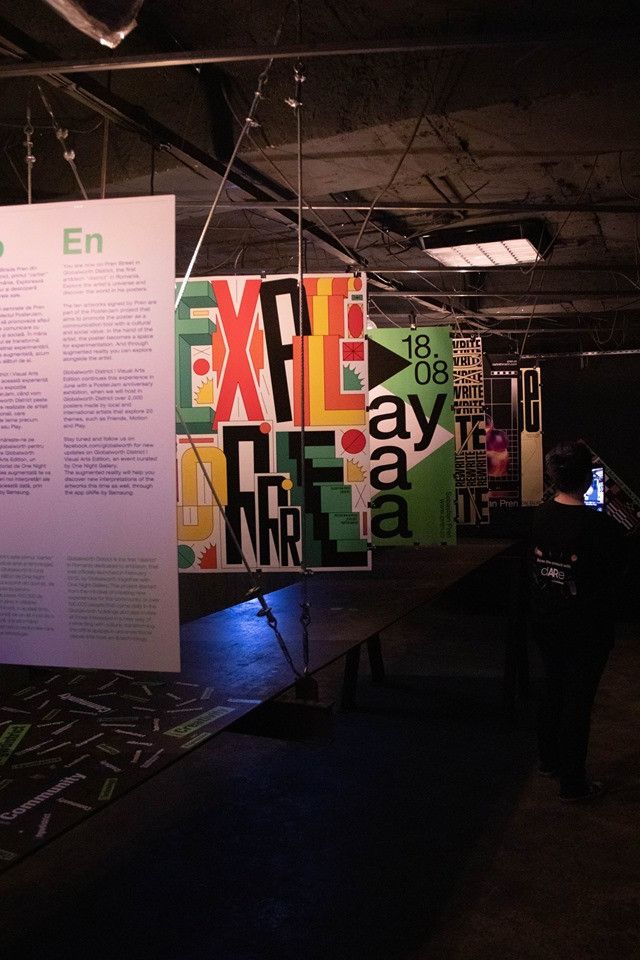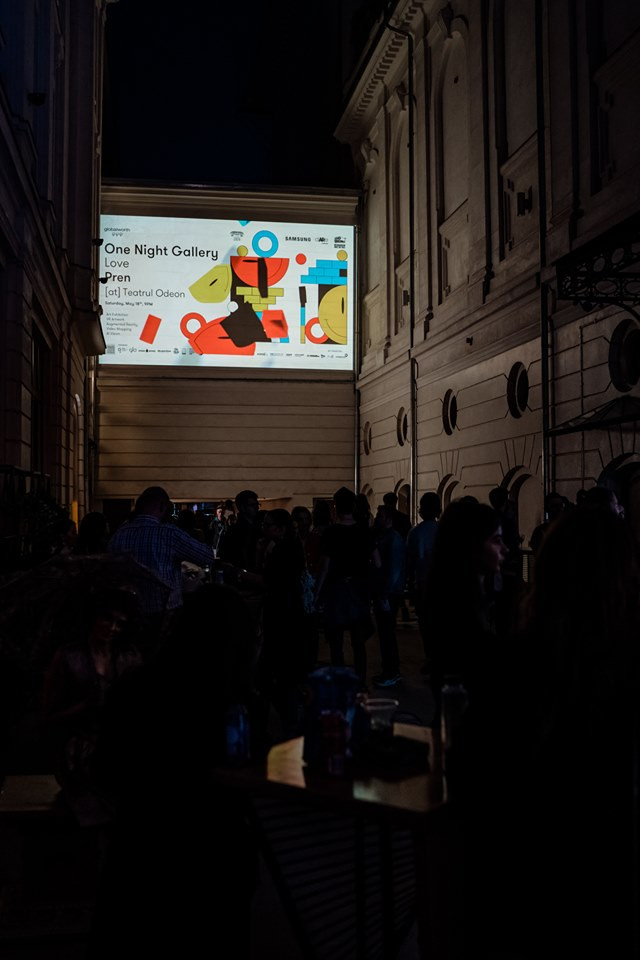 Tot la acest eveniment, vizitatorii au putut vizita strada lui Pren din Globalworth District, un traseu construit din lucrările create de artist în cadrul proiectului PosterJam.
Momentul culminant a coincis cu deschiderea Sălii Studio, începând cu ora 23:30, odată cu solo performance-ul live al lui Tomma Alistar,  alături de un nou spectacol de video mapping indoor, cu formele și culorile lui Pren.
Pe lângă Noaptea Muzeelor, evenimentul a făcut parte circuitul Creative Quarter Design Festival, dar și  Bucharest Tech Week 2019. Parte dintre lucrările semnate de Pren vor putea fi văzute din nou într-o expoziție pop-up deschisă în perioada în 27 mai – 7 iunie, în Globalworth District, în clădirile din complexul Globalworth Green Court. Mai multe detalii și orarul vor putea fi găsite pe paginile de Facebook One Night Gallery și Globalworth. Și aici, intrarea este liberă.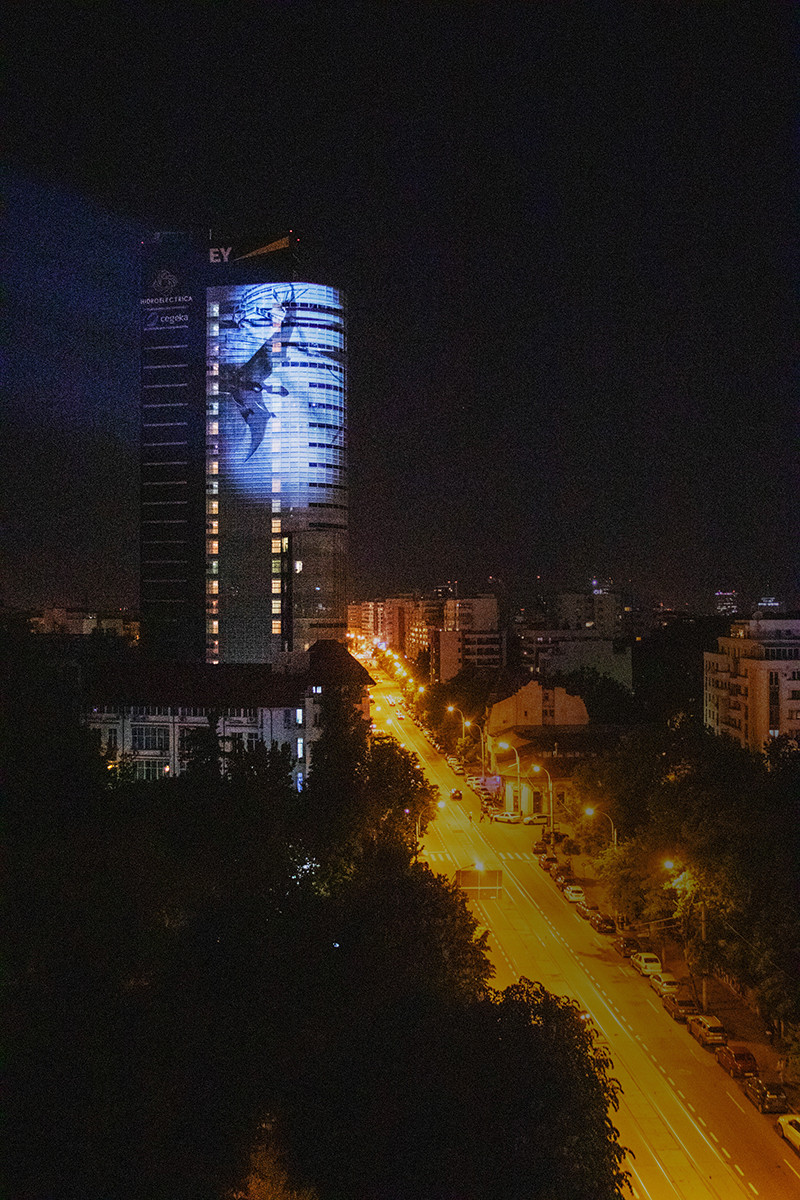 După oprirea de la Teatrul Odeon, vizitatorii ieșiți de Noaptea Muzeelor s-au putut îndrepta către Globalworth District. Bucharest Tower Center, una dintre cele mai înalte clădiri de birouri din București, aflată pe Bulevardul Ion Mihalache 15-17, a fost gazda unui un spectacol de video mapping la înălțime. Acesta a adus la viață creaturi preistorice într-un mix de lumină și forme minimaliste care au pus stăpânire pe canvasul neconvențional, supradimensionat, din centrul Bucureștiului.
Animația semnată de Aural Eye și curatoriată de One Night Gallery pentru Globalworth District a fost vizibilă atât din proximitatea clădirii, dar și pe o arie de peste 3 km, atrăgând privirile celor ieșiți în oraș de Noaptea Muzeelor.
Evenimentul a făcut parte din Globalworth District, primul "cartier" din România dedicat artei și tehnologiei, lansat oficial de Globalworth în luna februarie 2019, alături de One Night Gallery. Proiectul a pornit din dorința de a crea noi experiențe pentru comunitatea de peste 100.000 de oameni care vin zilnic în clădirile Globalworth și îi invită, în același timp, pe toți cei pasionați de un alt mod de a consuma cultură, transformând birourile în spații neconvenționale care găzuiesc arta și tehnologia. Globalworth District își propune să promoveze tânăra generație de artiști români și să aducă evenimentele culturale mai aproape de comunitate.
Un proiect co-finanțat de Administrația Fondului Cultural Național.
Partenerii One Night Gallery sunt: Samsung & dARe by Samsung, Globalworth, George. Primul Banking Inteligent.,  Tastemakers, Bombay Sapphire, Stay Sharp, 360 Revolution, H3, VRTW Artists, DJ Super Store, TPS Engage, Radio Guerrilla, IQads, Zeppelin, Modernism.ro, Decât o Revistă, The Institute, Designist, Feeder.ro, Radio România Cultural, Blitz TV. 
Locațiile partenere One Night Gallery sunt: M60, Beans & Dots, Apollo 111, The Institute, Control, Simbio, Teatrul Odeon, Modul Cărturești, The Plot, Flying Pig, Energiea, J'ai Bistro, Globalworth Campus, Globalworth Tower, Globalworth Plaza, clădirea Gara Herastrău, BOB, BOC, Green Court,.