Sâmbătă, 29 iunie 2019, a avut loc cel mai mare eveniment TEDx din România de până acum, desfășurat la BT Arena. Conferința a reunit 2.200 de participanți, 20 de speakeri și performeri și a fost organizat de 100 de voluntari și o echipă de proiect formată din 10 oameni.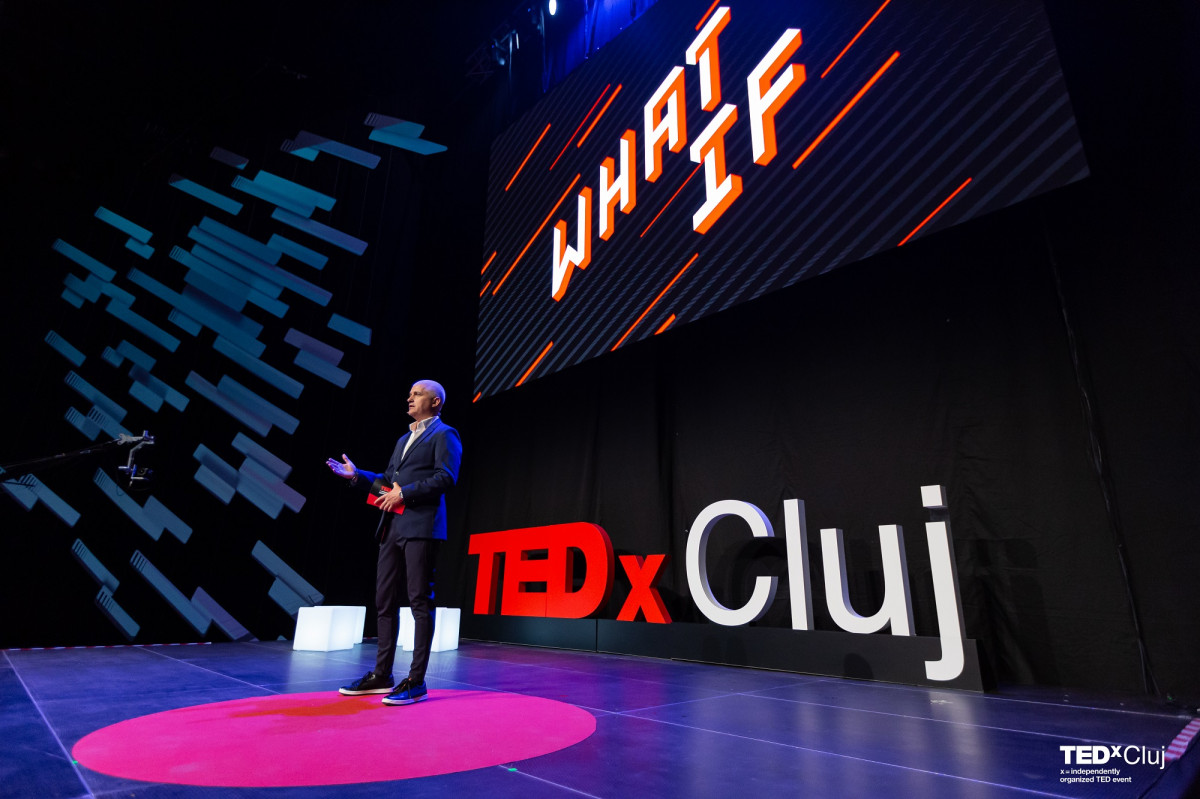 Ziua a început cu un moment dirijat de Vladimir Agachi și interpretat de Young Famous Orchestra. După prestația muzicală, Virgil Ianțu a fost cel care a deschis oficial conferința ca moderator.
Designul scenei a fost conceput de arhitect Adrian Bizău, care face parte din echipa FRACTAL, o echipă de tineri creativi care își propun să schimbe modul de a proiecta. Implementarea a fost asigurată de Lightwork Studio, prin Tudor Baciu. Suportul tehnic a fost oferit de Wattech Systems, prin Răzvan Catană.
Prima sesiune de discursuri - CHANGE, i-a avut ca speakeri pe Ramin Hasani, Simona Tivadar, Iuliana Stan, Irén Arsene Máté și Ștefan Mandachi.
În pauze, participanții au experimentat și s-au bucurat de activitățile pregătite de partenerii evenimentului - PENNY Market, YARDI, Steelcase, E.ON Business Services Cluj, Vertiv, Urban Mirror, The Dungeon, Bookstory, The Teacher Within.
Sesiunea a doua de discursuri - GROW, a fost susținută de speakerii Irina Margareta Nistor, Vladimir Drăghia, Loredana Pădurean, Oana Bogdan și Carl Honoré.
Pe lângă talk-urile pregătite, participanții au avut parte de încă câteva momente artistice pregătite de Mirror Crew din Serbia și Dimma'S - cvartet muzical care interpretează pop-opera. 
Mai mult decât atât, domnul Primar Emil Boc a fost prezent la eveniment printr-un mesaj video înregistrat pentru participanți.
În cea de a treia și ultima sesiune de talk-uri - HOPE, au urcat pe scenă Amalia Enache, Tică Darie, Kathy Ward și Oana Pellea.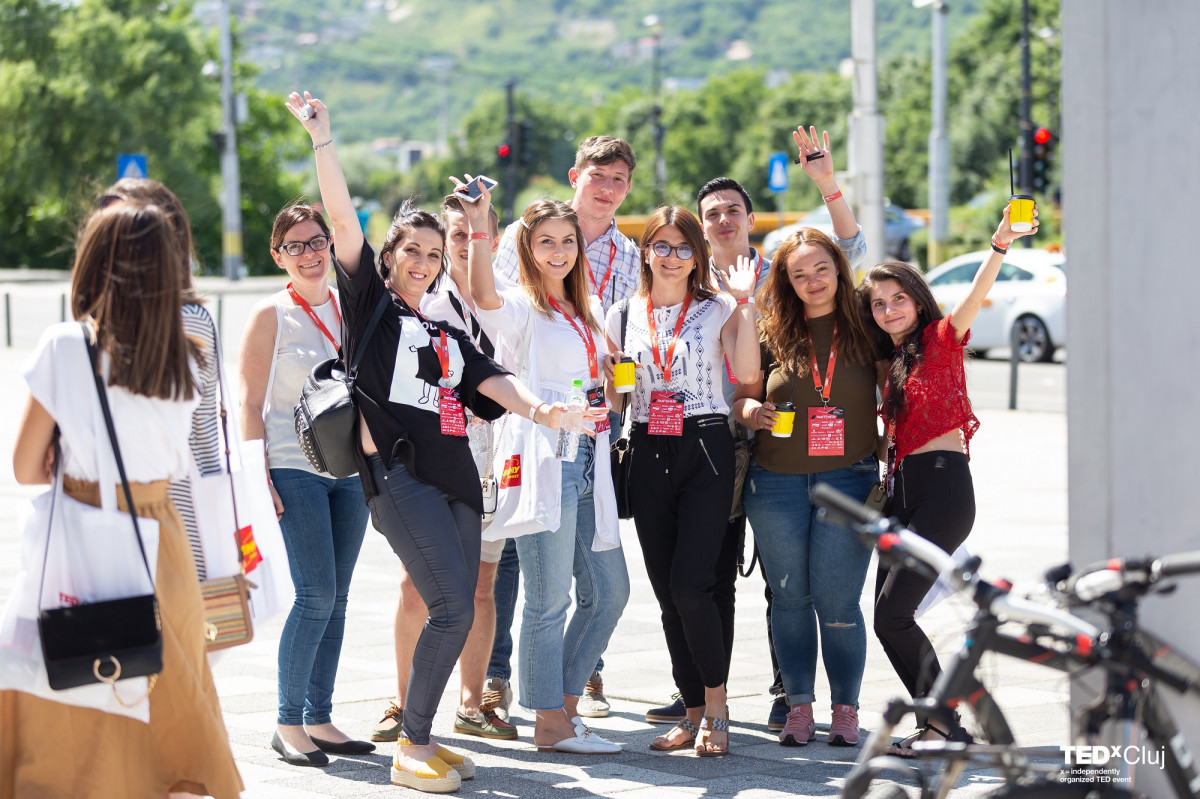 Sponsorii și partenerii TEDxCluj fac din fiecare ediție o experiență unică pentru fiecare participant.
În acest an, aceștia sunt: PENNY Market în calitate de partener principal TEDxCluj, Iulius Mall Cluj, Steelcase, E.ON Business Services Cluj, Lightwork Studio, Yardi, Vivo Cluj, Telenav, Aquavia, Radio Impuls - Radioul Oficial TEDxCluj, Meron - Official Coffee Partner, Eximtur - Official Travel Partner, Mondevents, Salad Box, ATP Motors, Upevent, Urban Mirror, The Dungeon, Bookstory, Tudor Tailor, The Teacher Within, Vertiv, OZON, Deepdoo, A&I Consulting, LLA și Salon Majestique.