Sub tema PIONEERING THE FUTURE, am pregătit două talk-uri cu 5 profesioniști. Discuțiile pot fi urmărite live pe pagina de Facebook Internetics.
de la 16:00
21 questions with Hugo Veiga, Chief Validator Internetics 2021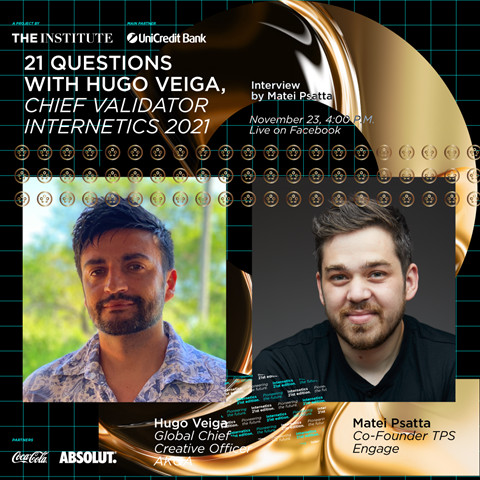 Hugo Veiga, președintele juriului din acest an, răspunde la întrebările lui Matei Psatta despre viitor, despre impactul și integrarea noilor tehnologii, despre direcții și orientare în era digitală.
de la 17:00
Meet the Pioneers. NFT Creators are here to stay (?)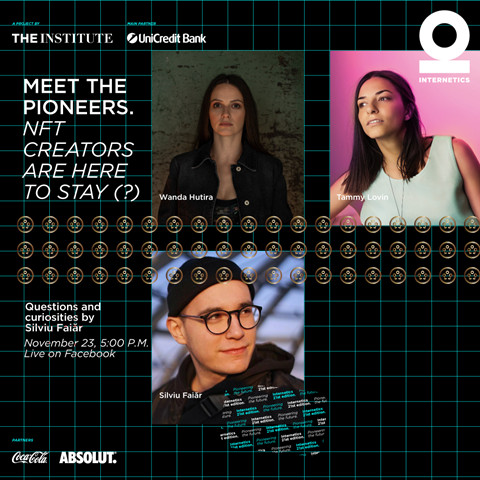 Wanda Hutira și Tammy Lovin, două dintre cele mai active creatoare de conținut NFT în plan local, fac o introducere în universul NFT-urilor, în dialog cu Faiăr Silviu.
de la 19:30 este WHALE alert time @ INTERNETICS 2021 AWARDING GALA.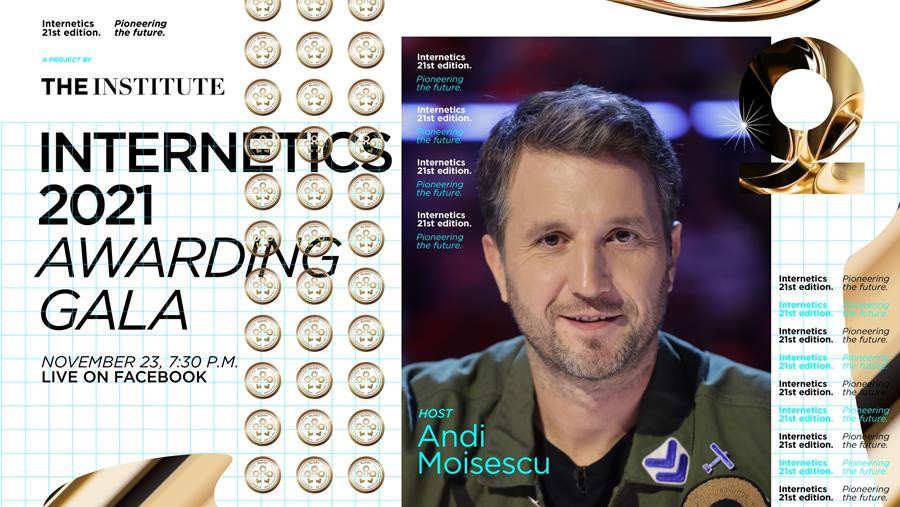 Vom afla nominalizații și câștigătorii acestei ediții și ce PROJECTS se vor transforma în GLORY, alături de Andi Moisescu, live pe Facebook Internetics.
That being said, join us and lots of #GLORY to all of you!
Internetics 21st edition. Pioneering the Future.
Parteneri Internetics 2021:
Un proiect: The Institute
Main Partner: UniCredit Bank
Parteneri: Coca- Cola, Absolut, Youtube
Parteneri media: Biz, IQads, SMARK, Paginademedia.ro, spotmedia.ro
Creatie: ACME Industries