In France, they say she has a bit of an English style, and in England, they think she is very Frenchie. We think that fantasy and joy best describe Aurélie Guillerey's illustrations. As a child, drawing was like a game for her and it continued to be so, a form of freedom. She studied fine arts at the University of Arts in Strasbourg, created illustrations for children's books, as well as for magazines and posters for children's theater groups. 
"I don't like moralizing books at all. I have remained very childlike, and I also draw inspiration from my own children. I don't set any barriers for myself; if a text appeals to me, I believe it has its place among children", says Aurélie.
The book "Papa à grands pas", written by Nadine Brun-Cosme and illustrated by Aurélie Guillerey, translated into over 20 languages, was recently published in Romania. Aurélie will be present at Bookfest, at the Frontiera Publishing stand, on Sunday, May 28, from 12.00, where she will hold a drawing workshop for children. We talked to her about her creative process, books and illustration trends in 2023.
Important moments in your artistic formation
I entered the National School of Decorative Arts in Strasbourg in 1995. During the first three years, I experimented a lot with printmaking, painting, and sculpture. Then I continued in the narrative illustration workshop with Claude Lapointe as my main teacher. I learned a lot about the relationship between text and images, but not as much about the techniques themselves.
The technical aspect came with experience. And I still continue to learn a lot. What has been extremely valuable is the interaction with the other students in my class, our very enriching discussions about illustration, and the discovery of diverse graphic worlds.
Your relationship with drawing 
I was a somewhat solitary little girl because my younger sister was born when I was already 6 years old. Drawing was a refuge for me. I loved drawing characters, describing their personalities, and sketching their clothes. It was a bit like playing with dolls, but with paper characters.
I always knew that I would have a career related to drawing. Initially, I thought about fashion design, but then I discovered the profession of illustrator at the School of Decorative Arts. I embarked on this profession that combines my love for literature, storytelling, and drawing so well.
I am always learning. My graphic universe becomes more precise. My drawing is constantly improving.
Where do you seek inspiration 
When I read a text for the first time that I have to illustrate, sometimes I have no ideas at all. The ideas come to me while drawing.
I also always have a sketchbook on which I draw freely, without any text constraints. Free drawing helps nourish my work.
I also love immersing myself in illustrated books from the 1920s-1930s or the works of poster artists from the 1950s-1960s.
These illustrations have an incredible modernity, with an economy of means, colors. It's very inspiring.
Your illustration style
In France, they say I have a bit of an English style, and in England, they think I'm very, very Frenchie! I believe it's the whimsy I infuse into my characters that creates a gentle madness in my images! There's often a hint of retro style as well (due to my love for antique books).
I'm simplifying more and more, both in color and strokes. I've also learned a lot from digital tools, although in some books, I return to traditional drawing with pen and India ink.
What the challenges when illustrating children's books
I don't like moralizing books at all. I have remained very childlike, and I also draw inspiration from my own children.
I don't set any barriers for myself; if a text appeals to me, I believe it has its place among children.
The creative process for "Papa à grands pas"
When I received Nadine Brun-Cosme's text, I immediately accepted it. I had nothing to object to in her text. It works perfectly. It's a text that allowed me a lot of freedom. I imagined a whole universe around this slightly whimsical dad. He has an old car, a 2CV.
It was impossible for me to have him driving a car with a contemporary design. The car also has holes in the roof, which is why he always carries an umbrella because it rains inside!
This character has a touch of Jacques Tati's "Mon Oncle" (another one of my definite influences!). This book has been translated into more than 20 languages.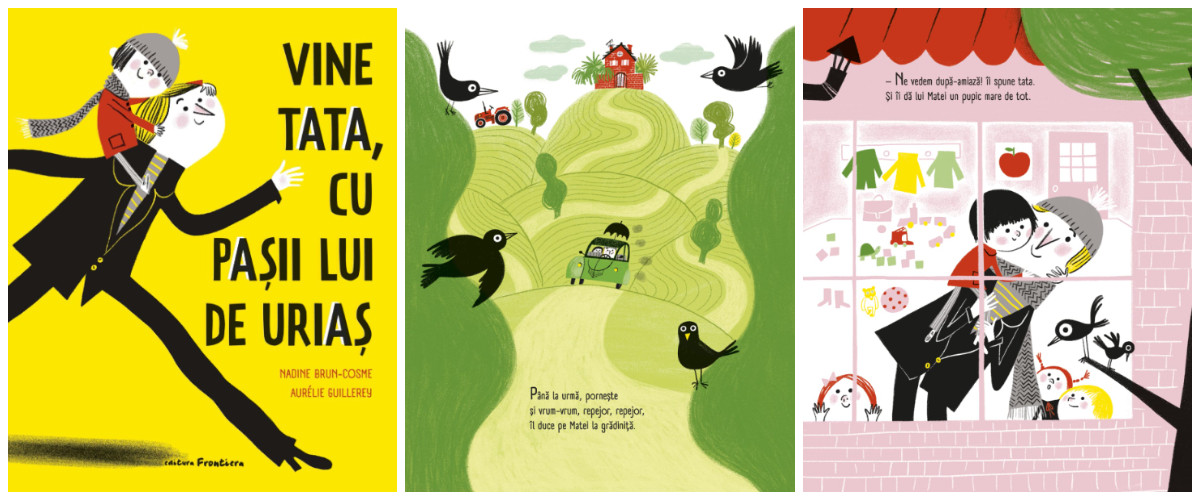 The rituals & routines of creative process
I draw from 9 in the morning until sometimes late at night. But I don't live far from the sea. When I need to take a breather, I go for walks along the Breton coast.
I create watercolors with my little boy who also loves to accompany me and draw on his own.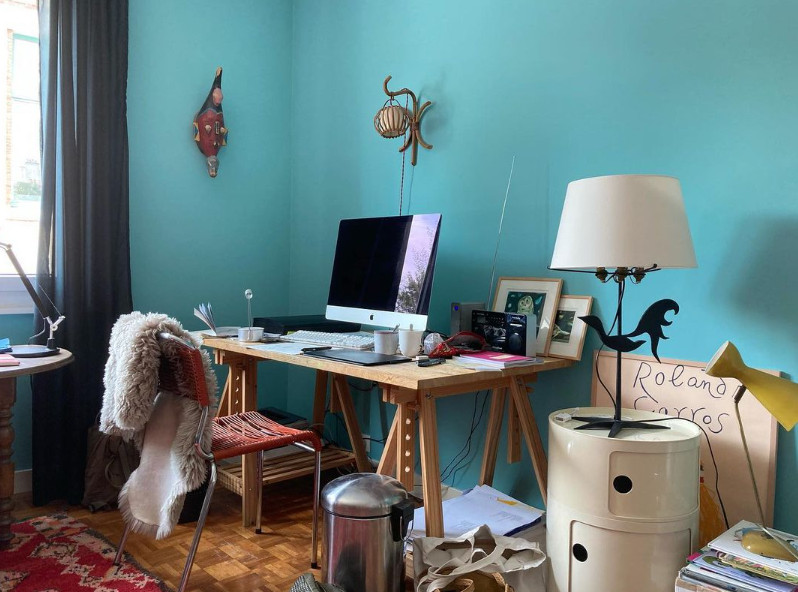 I always have several albums in progress. In September, two albums will be released that I am very proud of. One written by Sophie Astrabie and one with Jo Hoestlandt.
Illustration trends in 2023
There is a wonderful return to more traditional techniques, such as painting, ink, and watercolor. It's definitely a desire to move away from digital, which tends to homogenize styles and invade our daily lives.
The beloved children's books of your childhood
I inherited my mother's books, mostly illustrated collections from the 1950s. Personally, I loved TomTom and Nana by Bayard Presse. The stories were so funny with lots of mischief happening in their parents' restaurant. Richard Scarry and all the little details, his endearing animal characters. When I was little, I had far fewer illustrated books than my children! I discovered Tomi Ungerer and Arnold Lobel later on.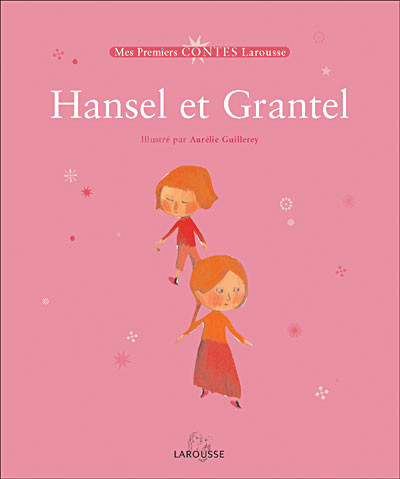 I illustrated the Grimm brothers' fairy tale "Hansel and Gretel" at the beginning of my career. I would still take great pleasure in illustrating it again if asked. The gingerbread house deep in the woods still fascinates me!