War journalist Anelise Borges, considered to have one of the most significant rises in international media, along with Lakshmi Rengarajan, an expert in human connections, will be present in Bucharest at UNFINISHED from September 22nd to 24th. They will discuss silence, this year's theme, from the perspective of their fields of activity. Journalist Anelise Borges will approach silence in a direct manner talking about the inadequacy of words in the face of harsh reality. Lakshmi will talk about silence in a more metaphorical way, reimagining how we date later in life.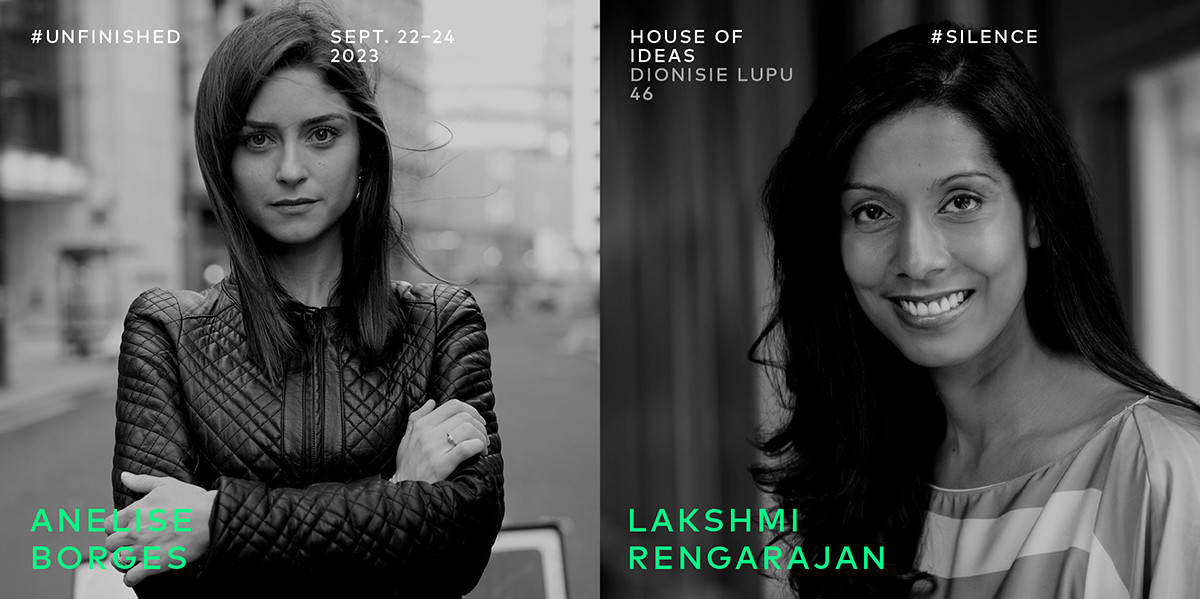 Anelise Borges has reported from over 30 countries, covering topics such as migration issues, dictatorships around the world, current conflicts and wars, as well as Europe's multiple identity crises. One of her most well-known pieces is "10 Days at Sea - The True Story of the Aquarius Ship," presenting the conflict between the humanitarian ship Aquarius' crew and Italian authorities, with Anelise being the sole journalist on board. The material turned into a documentary for which she received the 2018 Bronze Lovie Award. Currently, Anelise is a correspondent for EuronewsNBC and has reported from Libya, Syria, Iran, as well as Venezuela and Ukraine. 
For 15 years, Lakshmi Rengarajan has been reinventing the way people connect beyond dating apps. She was recruited by Match.com to lead the Event Design department and later became the first Director of Workplace Connection at WeWork. She delved into the art of setting people up at Paired by The People and co-hosted the award-winning Vox Media podcast series, "Land of the Giants," focusing on the history of the dating industry. Currently, Lakshmi is reimagining what it means to find your partner later in life through her new project, "The Later Dater Today."
Alongside them, dozens of guests from all around the world will transform Bucharest into a lab of ideas and experiments revolving around SILENCE: Topaz Adizes (MX), a writer, director, and experience design architect, Rafaela Sahyoun (BR), a dancer, choreographer, and dance teacher, Daniel Jones (US), editor of the "Modern Love" column in The New York Times, Roni Levit (IL), a visual artist specialized in information design, Joao Paulo Barbosa (BR), photographer, historian, and author, Alexe Popescu (RO), graphic designer and product designer, Jean-Kenta Gauthier (FR), gallery owner and art critic, and many others.
The eighth edition of the multidisciplinary UNFINISHED festival takes place from September 22nd to 24th in Bucharest at the HOUSE of IDEAS (Casa Universitarilor), as well as in its historical garden and greenhouses. As always, participation in the festival costs time. The only way to access the UNFINISHED community is by filling an application, and only 3141 participants will be accepted for this edition.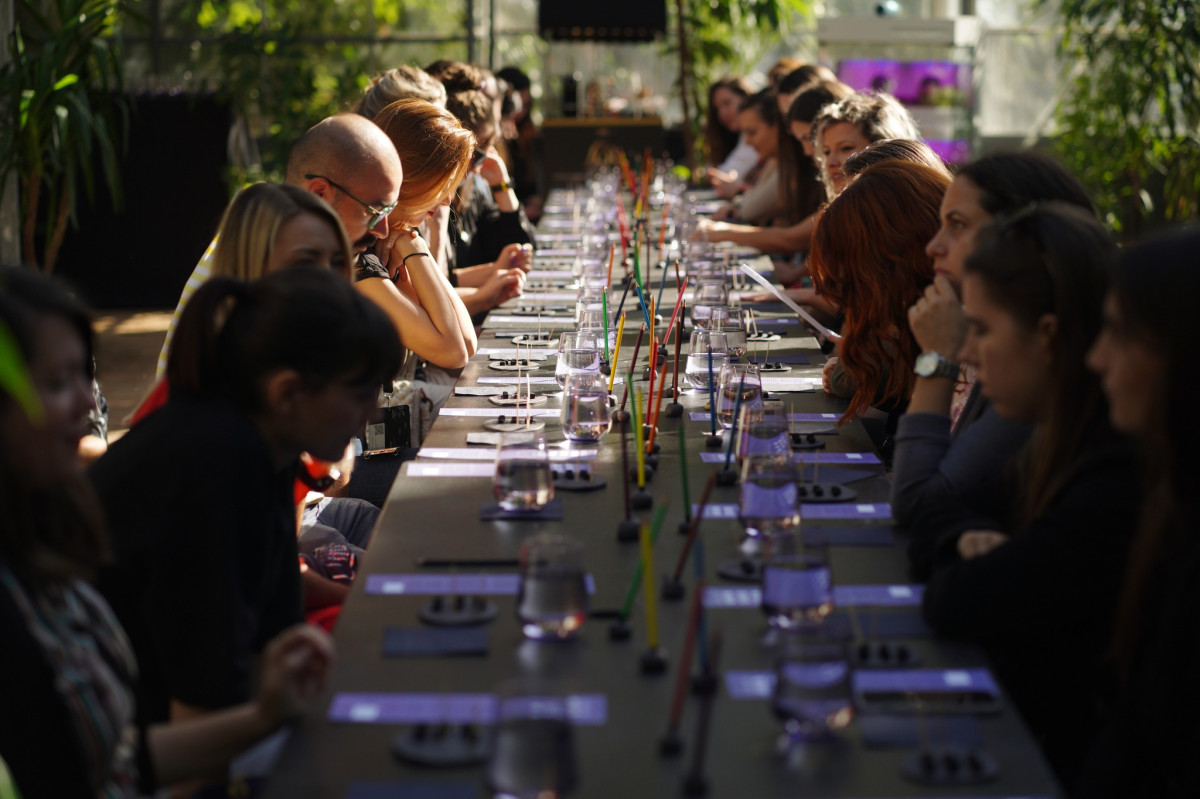 The UNFINISHED Festival is held under the high patronage of the European Parliament. 
Strategic partners: Banca Transilvania, Orange
Sponsors: Kaufland, Metaminds, OMV Petrom, eMAG
Partners: University of Bucharest, The Minister of Culture, Primăria Municipiului București prin ARCUB, Cărturești, Brazil Embassy, Guimarães Rosa Institute, Leroy și Asociații, 360 Revolution, Voxility, Project 1
Media Partners: PRO TV, Hotnews, IQads, Republica, G4Media, Igloo, Glamour, Agerpres, The Woman, Adevărul Weekend, Zile și Nopți, Zelist
Held under the high patronage of the European Parliament, UNFINISHED is the first multidisciplinary festival in Romania and was created by the Eidos Foundation as an experience in continuous evolution. Since 2016, Unfinished has had over 250 guests including Pixar co-founder Alvy Ray Smith, Louis Vuitton menswear artistic director Virgil Abloh, award-winning artist Marina Abramovic, Obama administration digital strategist, musician Nicolas Jaar and Esther Perel, the most famous psychotherapist specializing in couple relationships.