Born in the Israeli town of Holon, Gideon Amichay dreamt of becoming a long jumper or an illustrator. It seems that some childhood dreams aren't as impossible to attain as others since he began his advertising career in 1990, working as an illustrator, his work being published in all Israeli newspapers including The New Yorker in 1995. In 1994 he was working as Chief Creative Officer&Parner at ad agency Shalmor Avnon Amichay / Y&R, Tel Aviv, during which he drove his company to the top, amongst other famous Middle Eastern advertising agencies. In 2011 he published "No, No, No, No, No, No, No, Yes", a book in which he speaks of creativity and innovation, as he does in this interview for AdStory.
I grew up on the streets of Holon, a nice and small city near Tel Aviv, Israel. As a child, I dreamt of becoming a long jumper like Carl Lewis or a cartoonist. This isn't a picture of me, it is a coloured cartoon.
It's my first cartoon and it was published in 'The New Yorker' magazine, in 1995.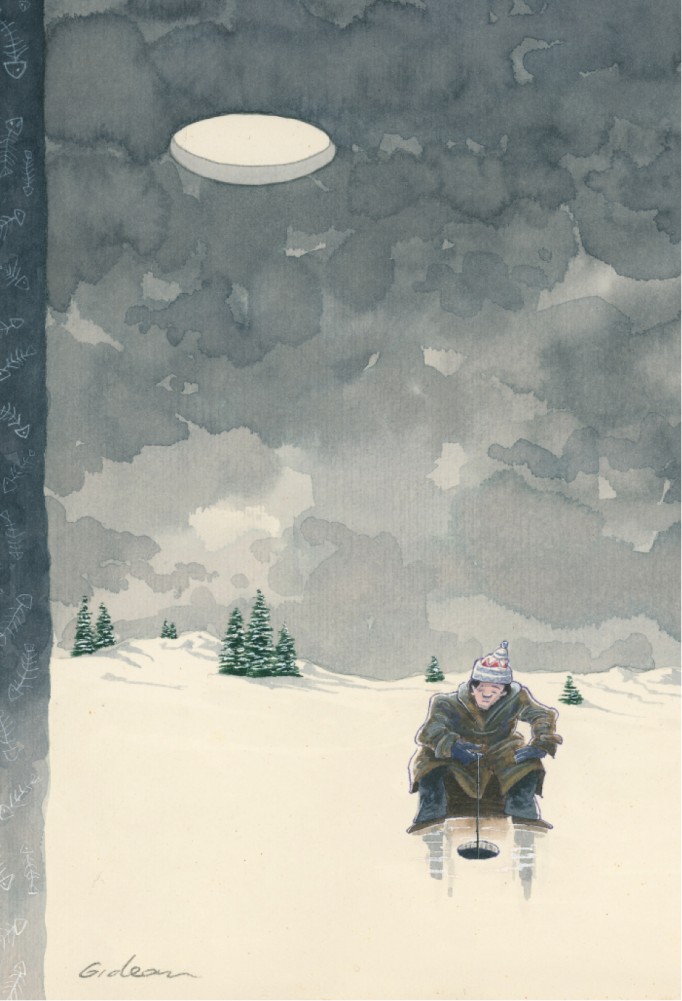 The craziest thing I did in high school was study + learn + study + learn.
In college I was the guy who was too serious.
I decided I wanted to work in advertising when I caught myself becoming an obsessive collector of Absolut Vodka print ads.
My relationship with advertising: love & hate, salt & pepper, before & after.
What is great about working in advertising is that you can do great things, and with some luck even change the world.
What is great about our agency is that it was innovative, even though I sold it after 18 years.
This is where we brainstorm. It's great coming here frequently.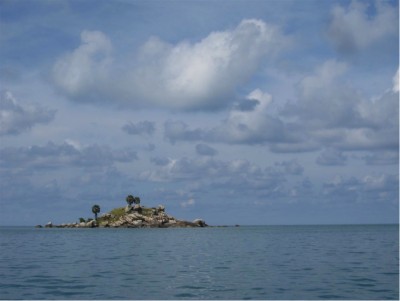 This is what my desk looks like. Like hell before and like heaven after. (No picture, use your imagination).
The work I am most proud of is for the Aids Task Force in Israel ('Doubt', 'SDIA' Project, 'Get Tested' Project), the Israel 'Radio Advertising Works' campaign (same campaign for 18 years), and the successful launch of tens of brands onto the Israeli market.
The most rewarding moment in my career was when we - Shalmor Avnon Amichay / Y&R - won our first Gold Lion at the Cannes Festival and went - (the agency leadership team) on stage with the Israeli flag.
Hey, you never know what you can find in my browser history.
My best sources of inspiration are people. All people around me.
My favorite place to fish insights from is TED.com.
Great creative campaigns have in common an idea. And a good one.
The best clients are the ones that have trust in you and your work.
The worst clients are the ones that try to do your job.
I feel most frustrated when I don't have an idea.
In my opinion, the best creative works ever are simple, yet pure genius.
TV spots: Think Different. Apple, because of the inspiration and because it was a precursor of all 'Think different' Apple products to come.
'Write the future' for Nike - a masterpiece by all means.
'Half time in America' for Chrysler for its great manifest and 'Think small. Volkswagen' for its genius simplicity and for changing the history of advertising forever.
Online campaigns: for changing our industry every second.
Print ads: Absolut Vodka for an endlessly engaging idea, `till some smart ass killed it.
'Nike +' for the innovation and for showing our industry where to go, although only a few have picked up the gauntlet.
Brand Communication: 'Just do it' for Nike. They just did it. Unbelievable consistency of great work.
The best piece of advice I ever received from someone in the industry is the one I received from Michael Conrad – "Come to the Berlin School of Creative Leadership". That school changed my life forever.