Saptamana trecuta, la cea de-a opta editie a evenimentului de publicitate neconventionala ADfel, s-au schimbat multe – am avut surprize in fiecare zi cat sa povestiti tuturor prietenilor. Am avut insa si lucruri statornice, de care ai nevoie atunci cand organizezi un eveniment care mizeaza pe surpriza si neconventional.
Unul dintre acestea a fost ADfel Galleries – o mini-galerie in aer liber produsa de AdProduction ce a servit ca surport creativ pentru cele mai inovatoare activari de brand realizate in ultimii doi ani in zona culturala, sociala, dar si corporate, pentru branduri romanesti si internationale deopotriva.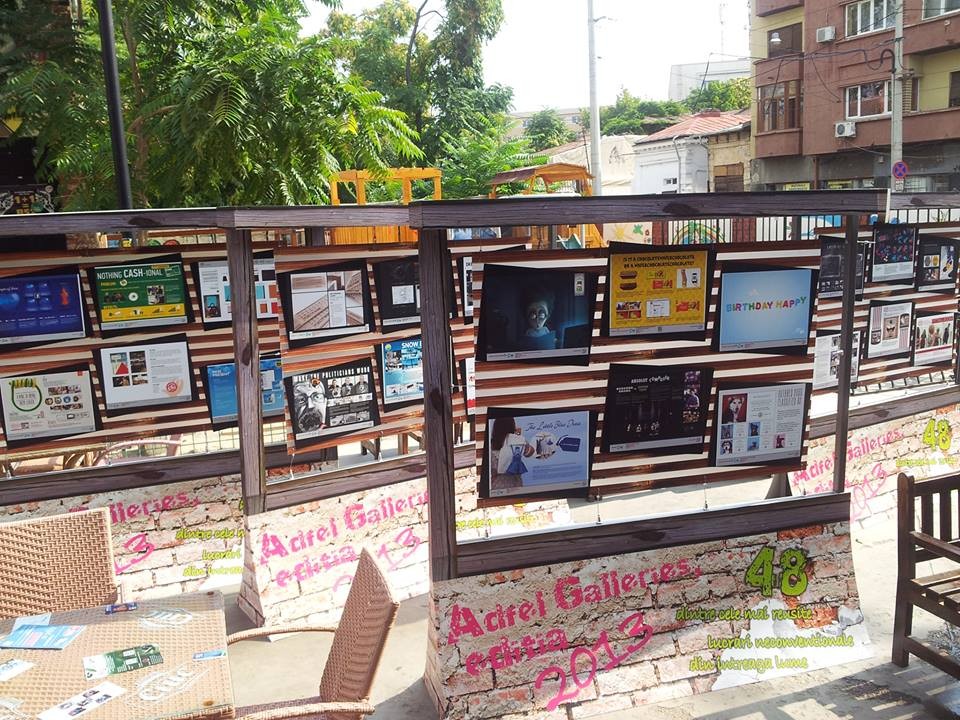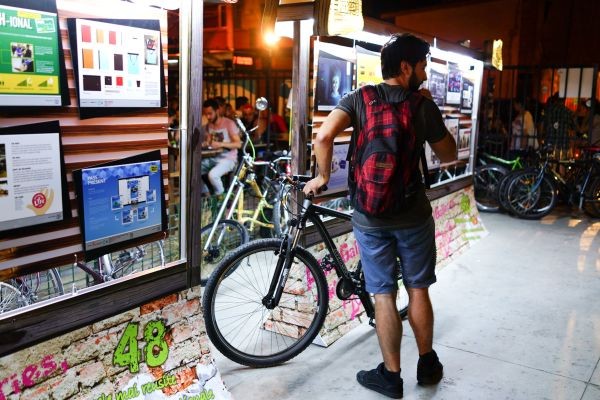 Agentiile si asociatiile din Romania au inscris lucrari pentru Muzeul Taranului Roman, Nivea, Roaba de cultura, MemoPlus, ABSOLUT si Gala Oamenilor. Printre lucrarile premiate la Golden Drum, New York Festivals (AME Awards) si Golden Hammer au fost prezente in cadrul ADfel Galleries si brand-uri precum: McDonald's, Technisches Museum Vienna, IKEA, Amnesty International, Greenpeace, Nissan, dar si altele recunoscute la nivel international.
Aici puteti gasi intreaga colectie ADfel Galleries 2013.
Despre AdProduction
AdProduction a fost infiintata in 2002 si pune la dispozitia clientilor servicii de print outdoor si indoor, alaturi de produse de semnalistica si POSM-uri. La acestea se adauga competente – de la design la productia in house si ulterior pana la montaje in locatiile clientilor.
ADfel Galleries a fost creat si implementat de echipele IQads si AdProduction. Echipele implicate in proiect au fost:

IQads: Marin Preda (Business Developer), Monica Dudau (Senior Project Manager), Cristi Avram (Senior Project Manager), Corina Pirva (Project Manager), Emil Truta (Junior Project Manager), Sonia Ardelean (Coordinating Editor), Anca Pantus (Editor), Ionut Maxim (Editor), Mihaela Craciunescu (Editor), Ioana Mihai (Project Manager), Diana Gandila (Audio Video Coordinator), Livia Plamadeala (Graphic Designer), Bogdan Grigore (Photographer).
AdProduction: Marian Bratu (Proiectant), Stefan Ciobanu (Printing Manager), George Stoica (Production Coordinator), Maria Gheorghita (PR & Marketing Manager).
Partenerii media ai evenimentului sunt 24-FUN, Metropotam, Catavencii, Orasul Meu, 220.ro,Tataia, All Hollow, VICE, HipMag.ro, Times New Roman, Revista de Povestiri, Mixtopia, Realitatea.net, The Institute, SUB25, Money, BestJobs, The Chronicle si Radio Guerrilla. ADfel este organizat cu sprijinul Euromedia, Trade Media, 360Revolution, Carturesti, Elevate, MVcom si AdProduction.