Brigada de Voluntari a fost prezenta la Cupa Agentiilor la Gatit by Lidl, ca ajutor de incredere pentru cei mai creativi dintre bucatari. Voluntarii au intampinat calduros participantii, s-au asigurat ca nu le lipsesc ingredientele si ustensilele necesare, au ajutat la debarasare si nu s-au sfiit sa ii incurajeze si sa-i aplaude dupa fiecare proba. Voluntarii si-au luat in serios si rolul de degustatori amatori si au testat faimoasa lava cake, preparatul din finala Cupei, care a fost cu siguranta cea mai dulce rasplata pentru efortul depus.
Ileana Dorobantu, Ioana Cirstea, Elena Vladut, Ingrid Boeru, Mihai Iliescu, Teodora Agarici, Alexandra Mosescu, Paul Chelariu si Andreea Andreescu sunt voluntarii care au asistat cu entuziasm cele 28 de echipe participante.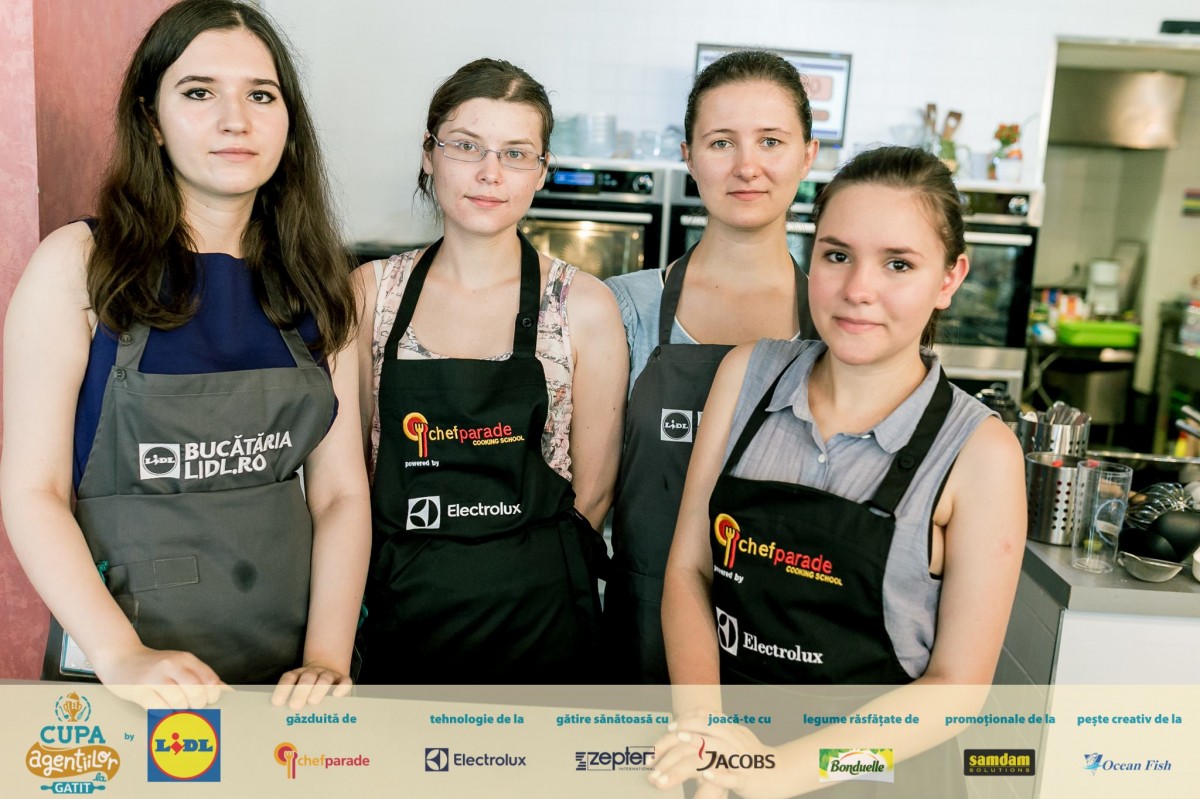 O parte dintre voluntarii de la Cupa Agentiilor la Gatit by Lidl
Brigada de Voluntari se ocupa de managementul voluntarilor la diferite evenimente, ce presupune recrutarea, pregatirea si coordonarea acestora pe toata perioada activtatii. Asociatia se mandreste cu o echipa de 400 de voluntari cu experienta, care se dedica cu responsabilitate in diverse sarcini. Din 2008, Brigada de Voluntari a participat la peste 800 de evenimente in tara si in strainatate si a intrat in contact cu peste 3000 de voluntari.
Inca din 2008, anul infiintarii, specialitatea organizatiei au ramas concertele si festivalurile de muzica, iar pe parcursul anilor s-au adaugat in portofoliul BdV numeroase evenimente sportive, culturale sau cu impact social. Brigada de Voluntari participa la evenimente din capitala si din restul tarii, in Cluj-Napoca, Blaj, Brasov, Timisoara si Constanta. 
Anul acesta, Brigada de Voluntari a fost prezenta la cele mai importante evenimente din industria de entertainment, printre care: One Republic, Blaj aLive, Burger Fest, The Color Run, Romanian Design Week, Rokolectiv, Wings for Life, Steampunker, Gala Premiilor Gopo. Pe 17 iulie, dupa marea finala de la Cupa Agentiilor la Gatit, 400 de voluntari au fost pe posturi la concertul Robbie Williams, care a strans in Piata Constitutiei 65.000 de spectatori.
Asociatia se pregateste pentru un milestone in cei sapte ani de activitate: coordonarea a 1000 de voluntari in cadrul UNTOLD Festival, cel mai mare festival de muzica din Romania, ce va avea loc in Cluj-Napoca, in perioada 30 iulie – 2 august. Tot in vara lui 2015, urmeaza Out of Doors Festival, Summer Well Festival, Bohemian Square, CantaCuzino Frequencies si altele.
Mai multe despre activitatea Brigazii de Voluntari gasiti pe site si pe pagina de Facebook.