Razvan Mitoiu este noul Creative Director al agentiei Godmother. Proaspat detinator al unui Bronze Lion la editia de anul acesta a Festivalului de la Cannes, el a revenit in tara in luna aprilie, dupa 3 ani petrecuti in Bratislava – unde a lucrat pentru agentia independenta JANDL.
"Razvan este un artist, un strateg si un om de comunicare foarte bun, tocmai de aceea ne-am bucurat sa-l putem "repatria". Cred cu tarie ca un profesionist ca el - cu experienta, talentat, calm si mai ales cu dorinta de a ridica stacheta atat la noi cat si in industria de advertising - este un real castig", spune Valentin Vacarus (General Manager Godmother).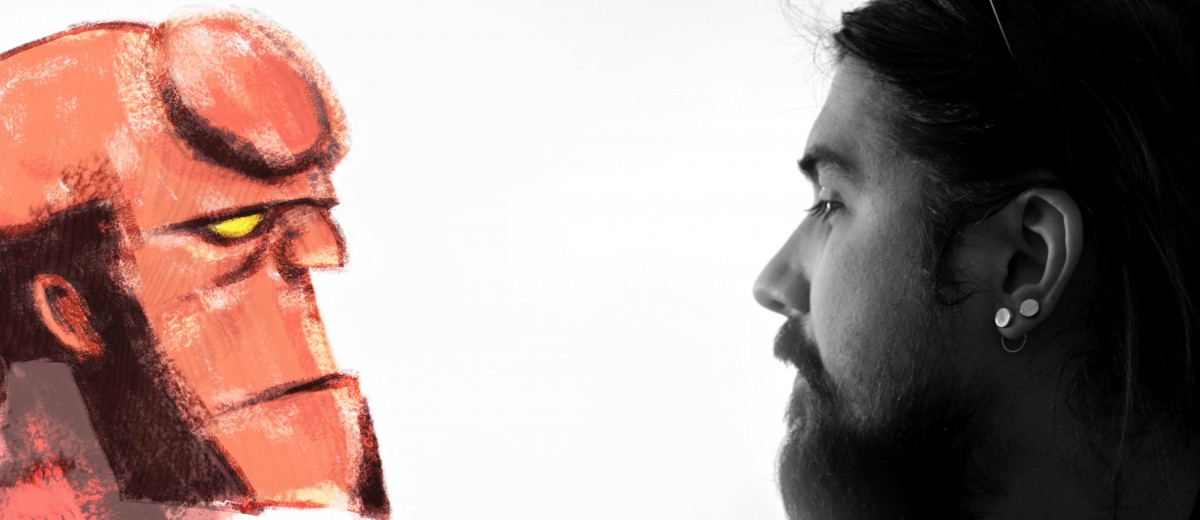 Razvan are in spate 12 ani de advertising, petrecuti prin mai multe agentii nationale si internationale - Ars, Speed Promotion, Gav, DDB, Griffon, Scala JWT, BBDO, JANDL.
Pe langa experienta, Mitoiu are si un portofoliu impresionant de premii. In 2010 a castigat concursul international de creatie pentru realizarea copertii romanului "Numele trandafirului" de Umberto Eco.
De atunci si-a mai adaugat in vitrina cu trofee 5 premii GoldenDrum (2 Gold, 3 Silver, 7 shortlists), 1 Piaf (1 Bronz, 4 shortlists), 2 Epica Awards (2 Bronze, 1 shortlist), 1 Silver CCA (premiile de creatie din Austria), Effie Slovacia - Art Directorul anului 2013. A fost nominalizat de 3 ori la Cannes iar la editia de anul acesta a obtinut un Bronze Lion pentru Film, cu o campanie pentru Samsonite.
Alaturi de Godmother are planuri mari: vrea sa "naseasca" din ce in ce mai multe proiecte geniale pentru clienti cool si sa obtina premii stralucitoare la cele mai importante competitii din industria advertisingului.
"Cu o buna parte din actuala echipa m-am cunoscut in urma cu aproape 10 ani (pe vremea Speed Promotion). Si pentru ca n-am fost acolo cand s-a nascut Godmother (in 2008), incerc sa recuperez timpul pierdut prin proiecte cool, clienti noi, clienti vechi fericiti si impresionati, plus alte jucarele. Totodata premiile sunt si ele pe lista rasfatului pe care Godmother il merita. Cu Valentin Vacarus ca GM si partener, echipe bine inchegate in creatie si ajutorul unor departamente ce rezolva - nu creeaza - probleme, sunt sigur ca ne putem aventura in orice si duela in idei cu oricine. Cand strangi multi oameni care vor acelasi lucru la un loc, acel lucru tinde sa se intample destul de repede si pe deplin. You only need to "Press Start!", spune Mitoiu.
Razvan Mitoiu a lucrat de-a lungul anilor pentru branduri si clienti nationali si internationali printre care Lego, Ford, Samsonite, Wikipedia, Greenpeace, Bang and Olufsen, Prigat, Tuborg, Cez Cehia, Romstal, Romtelecom, Alpha Bank, Loteria Nationala Slovacia, Zoo Bratislava, Luerzer's Archive, Magic FM, Jurnalul National, Carturesti etc.