Deschiderea oficiala a Bucharest Art Week 2015 "Laughter and Forgetting" va avea loc vineri, 9 octombrie incepand cu ora 19:00 si va fi gazduita de Hanul Gabroveni in spatiul salilor Restaurant, Cafenea si Librarie.
Editia curatoriata in acest an de catre Olga Stefan (Elvetia) reprezinta o calatorie de sapte zile care ne propune o intoarcere in timp prin spatiile culturale ale orasului Bucuresti. Evenimentul se desfasoara la 25 de ani de la caderea comunismului si de la nasterea unor noi societati in Europa Centrala si Estica, astfel ca o saptamana dedicata artei sub conceptul cartii lui Milan Kundera ("Cartea Risului si a Uitarii") vine ca un demers firesc de analiza, in corelatie cu o realitate socio-politica preexistenta.
Expozitia principala din 9 octombrie va reuni lucrari si proiecte artistice ce apartin unui numar de saisprezece artisti invitati din Europa, India, Israel si SUA prezenti la cele mai importante evenimente de arta contemporana din lume, unii dintre ei pentru prima oara la Bucuresti:
Esther Shalev-Gerz (Franta), Dor Guez (Israel), Clemens Von Wedemeyer (Germania), Stefan Sava (Romania), Dan Acostioaei (Romania), Irina Botea (Romania), Agnieszka Polska (Polonia), Sarah Sweeney (SUA), Nedko Solakov (Bulgaria), Himali Singh Soin (India), Sophie Calle (Franta), Katerina Seda (Cehia), Hito Steyerl (Germania), Dorothy Iannone (SUA), Dread Scott (SUA), Adam Vackar (Cehia/Fanta).
Sase sectiuni ale acestei expozitii de deschidere vor coincide cu temele din Cartea Rasului si a Uitarii - sursa de inspiratie a curatorului BAW2015: Ras, Uitare, Umilinta, Granita, Ingeri si Iubire prin expunerea de instalatii video, instalatii foto, obiect si arhiva.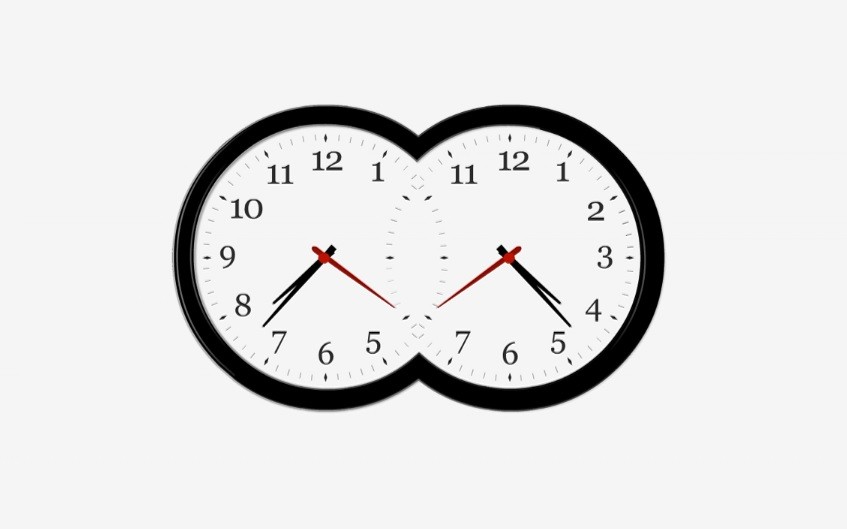 Esther Shalev-Gerz, Inseparable Angels, The Imaginary House for Walter Benjamin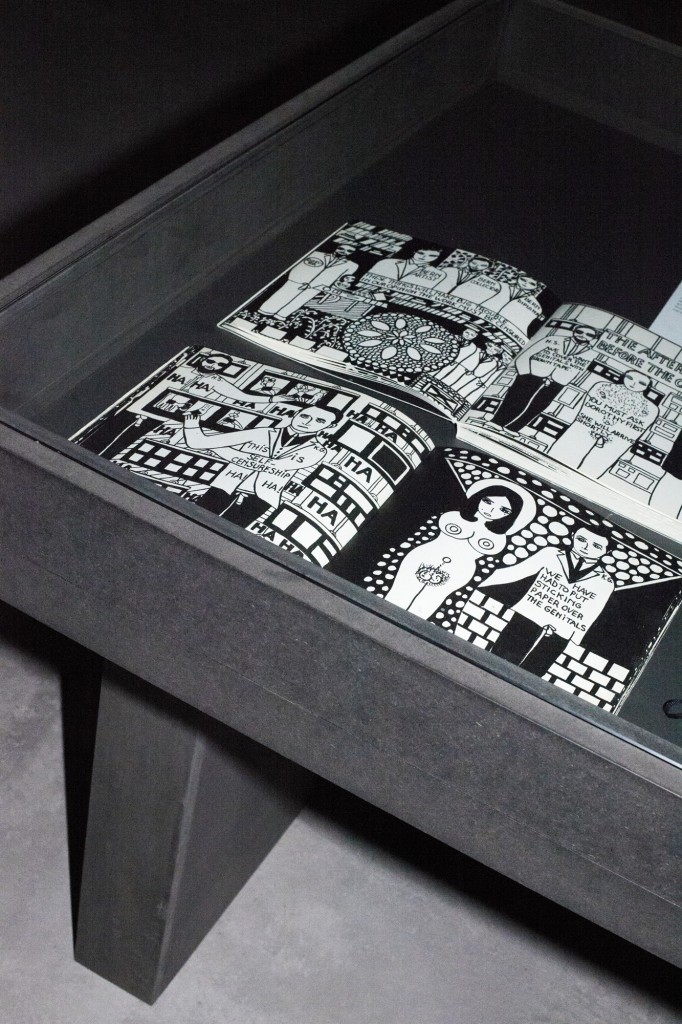 Dorothy Iannone from The Story of Bern courtesy the artist
Otjesd (instalatie video, C. Von Wedemeyer) care abordeaza situatia imigratiei ruse spre Germania dupa anul 1990, Let 100 Flowers Blossom (D. Scott) instalatie ce va invita privitorul sa se uite catre trecut cu ochi spre viitor, aplicatia mobila interactiva a artistei de origine americana S. Sweeney numita Forgetting sau proiectia video Grave (D. Guez) care exploreaza problema minoritatii in cadrul unei alte minoritati reprezinta o parte din preview-ul temelor ce vor fi explorate si in manifestarile artistice din zilele urmatoare de eveniment.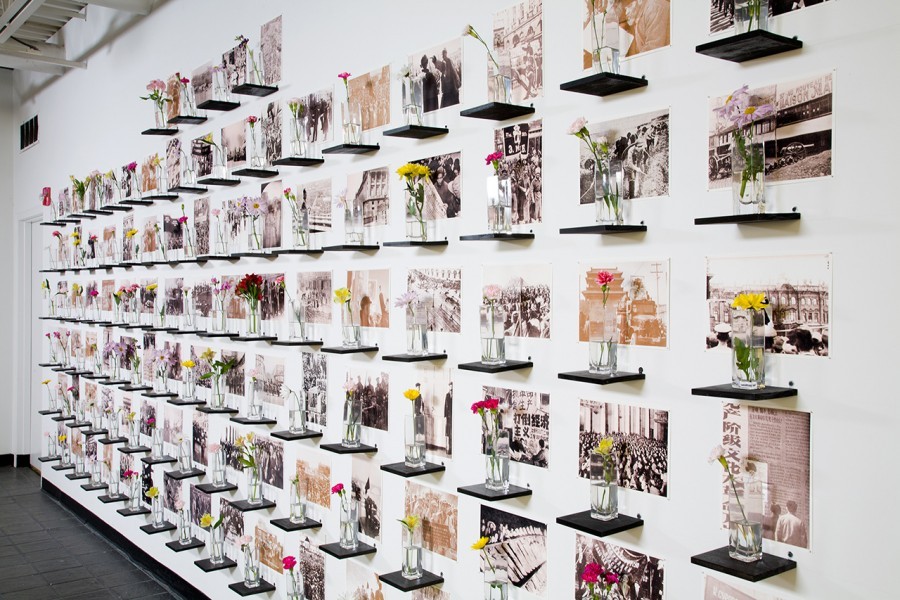 Dread Scott (SUA), Let 100 Flowers Blossom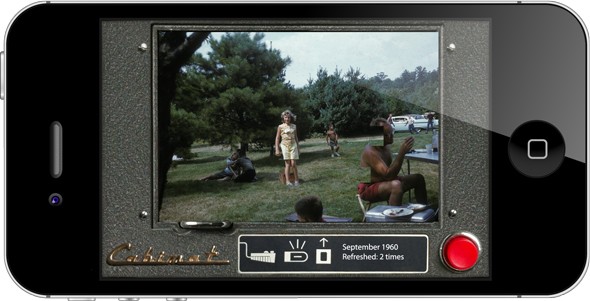 Sarah Elizabeth Sweeney, The Forgetting Machine 
Pana pe 16 octombrie, o serie manifestari autonome se vor succeda timp de sapte zile consecutive spunand povesti, demontand teorii si reconstruind elemente ale trecutului:
Expozitii
10 octombrie

| Dan Perjovschi – expozitie personala (ras, uitare, umilinta) gazduita de Vila Noel.

12 octombrie

| Atelier 35 Oradea - expozitia de arhiva, lucrari, documentatie, film - subsolul Galeriei Orizont. Curator Laszlo Ujvarossy si Olga Stefan

14 octombrie

| Kinema Ikon – expozitie de instalatie video la Biblioteca Nationala. Curatori Calin Man si Olga Stefan. (ras, uitare, dragoste )
Screening-uri de film
11 octombrie

| Pe unde am fost si am colindat - 1982 (Laurentiu Damian) , Seralistii – 1982, Va veni o zi...- 1990 si Intrarea unui tren in Gara - 1988 (Copel Moscu) , Acesti oameni indarjiti si masinile lor complicate (Tereza Barta), Ioane, cum e Ioane la constructii ? – 1983 (Sabina Pop), In padurea cea stufoasa – 1973 (Titus Mesaros), Fabrica de impachetat fum – 1966, (Iancu Moscu) – curator: Tereza Barta (Romania/Canada)

12 octombrie

| Reconstituirea / Reenactment (Lucian Pintilie), Cinema Komunisto (Mila Turajlic, Serbia), Aliyah Dada (Oana Giurgiu), Women Art Revolution (Lynn Hershman-Leeson, Canada), Valea Plangerii (Mihai Andrei Leaha, Andrei Crisan, Iulia Hossu) 

15 octombrie

| IN PREMIERA IN ROMANIA: A Song for Argyrys, regia Sefan Haupt (Elvetia) si Iraqi Odyssey, regia SAMIR (Elvetia)
Spatii desfasurare: Cinema Studio, Studio Horia Bernea – Cinema Muzeul Taranului, Cinema Corso
Performance-uri
13 octombrie | Mihaela Dragan / Mihai Lukacs (ridicol si umilinta) – spatiul public, Alex Fifea / David Schwartz / Catalin Rulea - Voi n-ati vazut nimic! (uitare), Xandra Popescu si Larisa Crunteanu - Scrisorile pierdute/ Intre cubul alb si cubul negru, la Atelier 35 Selari. 
16 octombrie | Tipografic Majuscul de Gianina Carbunariu la Teatrul Odeon
Artist Talks / Prezentari:
10 octombrie

| Dan Perjovschi si Nedko Solakov

14 octombrie

| Claudiu Cobilanschi 

16 octombrie

| Adam Vackar si Sarah Sweeney
Conferinte
11 octombrie | Imaginea evreilor in Romania si de ce ne este teama de legea anti-legionara?
12 octombrie | Zonele intunecate ale productiei artistice experimentale inainte de 1989.
15 octombrie | Reconstruind istoria - Ce ne spun Dosarele Securitatii despre sistemul de supraveghere inainte de 1989.
In perioada 9 – 16 octombrie, organizatorii mai pun la dispozitia copiilor, adultilor, elevilor si studentilor activitatile programului educational Arta te cheama! asociat Bucharest Art Week: Tururi ghidate si cursuri de arta contemporana gratuite cu inscriere prealabila la adresa artatecheama@gmail.com. Proiectul este finantat de ArCuB in cadrul Programului Esti Bucuresti si Primaria Municipiului Bucuresti.
O interventie paralela evenimentului Bucharest Art Week, denumita "Label" marca Dan Perjovschi, va putea fi vizitata pana in decembrie 2016 la Biblioteca Ion Creanga.
Bucharest Art Week este organizat de Asociatia pentru Promovarea Artelor Contemporane (APAC), finantat in 2015 de ArCuB si Primaria Municipiului Bucuresti in cadrul programului "Esti Bucuresti" 2015 si de Administratia Fondului Cultural National, cu sprijinul: Biblioteca Nationala a Romaniei, Institutul National pentru Studierea Holocaustului din Romania "Elie Wiesel", Centrul Regional Francofon de Studii Avansate in Stiinte Sociale - Vila Noel, Galeria Posibila, Uniunea Artistilor Plastici, Universitatea Nationala de Arte din Bucuresti, Institutul Polonez, Institutul Goethe, Muzeul Natioanl al Taranului Roman, Muzeul Tarii Crisurilor Oradea, Uniunea Cineastior din Romania, R.A.D.E.F "RomaniaFilm", Biblioteca Metropolitana si al partenerilor: Revista 22, Veioza Arte, Modernism, Perfect Tour, Umbrella Hostel.
Parteneri media: Radio Romania, Radio Romania Actualitati, Radio Romania Cultural, Radio Romania International, Radio Romania Bucuresti Fm, IQads, ArtOut, Designist, Igloo, sensotv.ro, Urban.ro, orasulm.eu, vernisaje, IQool, Artindex, The PR Journal, artinfonews, ArtClue, Feeder.ro, SapteSeri, ZEPPELIN.
Parteneri media internationali: Art Guide East, ArtSlant.