Agenția de dezvoltare aplicații web și mobile Land of Web lansează platforma Land of Digital. Este o platformă online care oferă gratuit resurse profesioniștilor din segmentul de publicitate digitală. Abia lansată, Land of Digital conține preponderant studii de caz ale unor campanii digitale de referință, cu rezultate notabile și, important, al căror mecanism de implementare tehnică poate fi aplicat de echipa de programatori Land of Web.
Conținut gratuit pentru profesioniștii și pasionații de digital advertising
Folosind tagline-ul "Want a brilliant idea?", echipa agenției de web și mobile development, le lansează invitația creativilor si in general oamenilor din agentii să ia legătura cu ei și să stabilească o întâlnire pentru a discuta și găsi împreună brieful și mecanismul de campanie potrivite.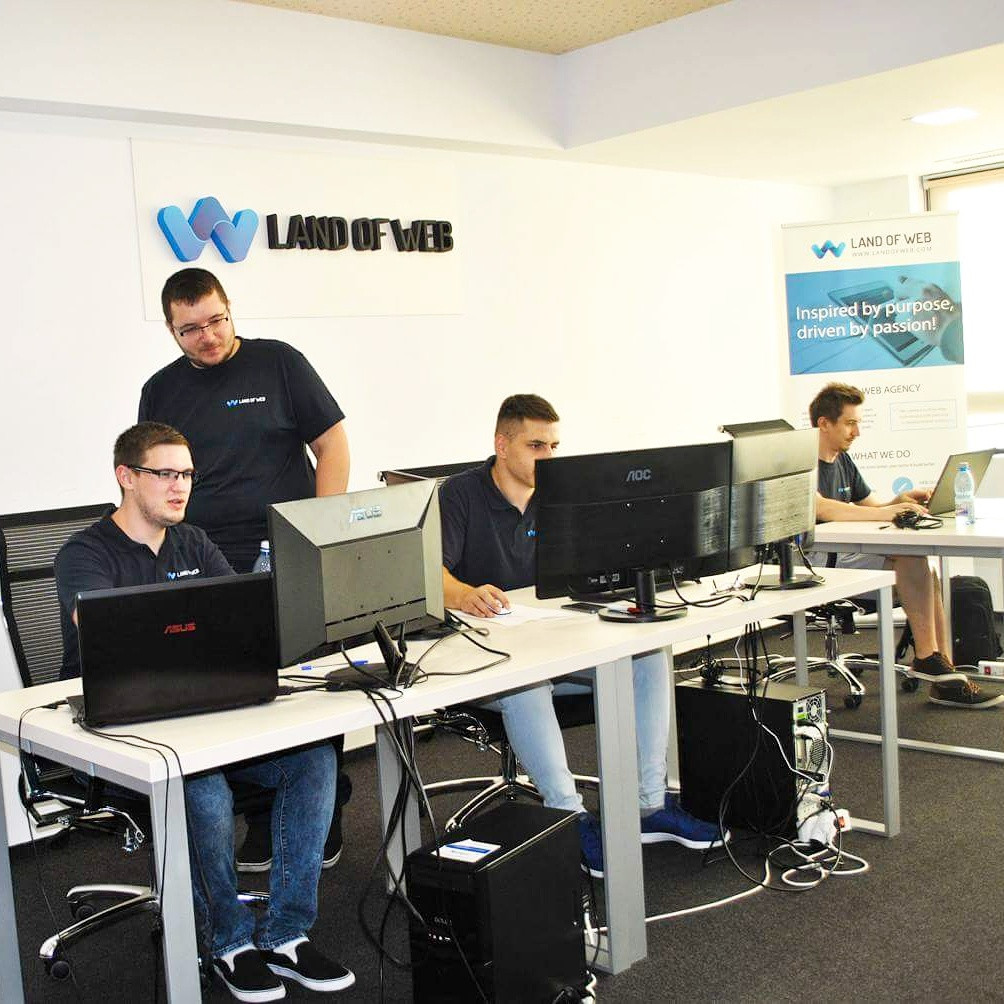 Consolidarea comunității de digital advertising
Principalul scop al creării Land of Digital este de a pune la dispoziția profesioniștilor din industria de marketing și publicitate instrumente creative și relevante - prezentare și analiză a unor campanii digitale remarcabile, cu rezultate notabile, premiate internațional. Toate aceste materiale sunt gratuite pentru cei în căutare de inspirație și idei grozave, cu potențial de viralizare.
Pe termen mediu, echipa Land of Web își propune crearea unei comunități de pasionați și specialiști în publicitate digital, mereu la curent cu trendurile din domeniu, mereu în căutare de soluții creative, executate cu succes. În viitorul apropiat, vor fi lansate și alte tipuri de resurse pentru pasionații de publicitate digital precum eBook-uri, dar și seminarii online susținute de echipa Land of Web.

"Având în vedere că la noi industria de digital este încă în plină etapă de cristalizare, există provocări în a găsi atât idei coerente și eficiente în ceea ce privește rezultatele. Pe lângă proiectele de succes pe care le realizăm în continuare cu agențiile partenere, am vrut să creăm o legătură și mai strânsă cu profesioniștii din publicitate. Astfel am lansat Land of Digital – pentru a deveni un instrument ușor de utilizat de oamenii din agenții, din departamentele de marketing, dar și din PR și comunicare. Totul pentru a ține pasul cu ritmul alert al evoluției tehnologiei și pentru a reuși să aducem împreună la lumină campanii ", a spus Ioan-Iustin Vadana, managing director Land of Web
Detalii tehnice despre cum a fost dezvoltată platforma
Cei care vor să intre și pe "tărâmul" detaliilor tehnice, pot citi în continuare despre cum a fost dezvoltată platforma de content gratuit Land of Web:
"Pentru stilizarea platformei - extrem de user friendly – au fost folosite CSS (Cascading Style Sheets), jQuery care este o platformă de dezvoltare JavaScript, concepută pentru a ușura și îmbunătăți procese precum traversarea arborelui DOM în HTML pentru efectele dinamice de pe site, bootstrap - front-end framework și permite, de exemplu aranjarea pe coloane efecte la mouse hover, butoane drop-down, meniuri, formulare, butoane etc.", a explicat George-Mugurel Fluerasu, web developer Land of Web.
Echipa Land of Web a fost implicată în proiecte din întreaga lume. Colaborează cu peste 20 de agenții digitale din România precum Kinecto, Leo Burnett, Spada, Tempo Advertising, McCann PR, IdeologIQ, Loopaa, The Geeks, The Mansion Advertising, Smite, V8 Interactive, Green Pixel, Chapter 4, Centrade, Pastel, Tribal Worldwide.