One Night Gallery, prima galerie de new media art din România, împlinește un an. Punte între artiști și tehnologie, One Night Gallery a facilitat crearea celei mai cuprinzătoare platforme de artă în realitate virtuală și augmentată, promovată în cadrul a opt ediții, trei galerii pop-up și două expoziții colective. 
Paul Dersidan, Sweet Damage Crew, Bianca Dumitrașcu, Livia Fălcaru, Raluca Băraru, Victor Fota, Kitră și Ioana Trușcă sunt artiștii expuși până acum în art show-uri dedicate, în care lucrările lor au fost transpuse în noi medii și explorate prin intermediul tehnologiilor AR și VR, dar și prin video mapping sau instalații neconvenționale. Dezvoltarea extensiilor lucrărilor inițiale este, de fapt, rezultatul unei colaborări între mai mulți artiști din diferite domenii ce creează noi tipuri de experiențe vizuale, instalații de artă și un nou tip de artă digitală ce poate fi colecționată.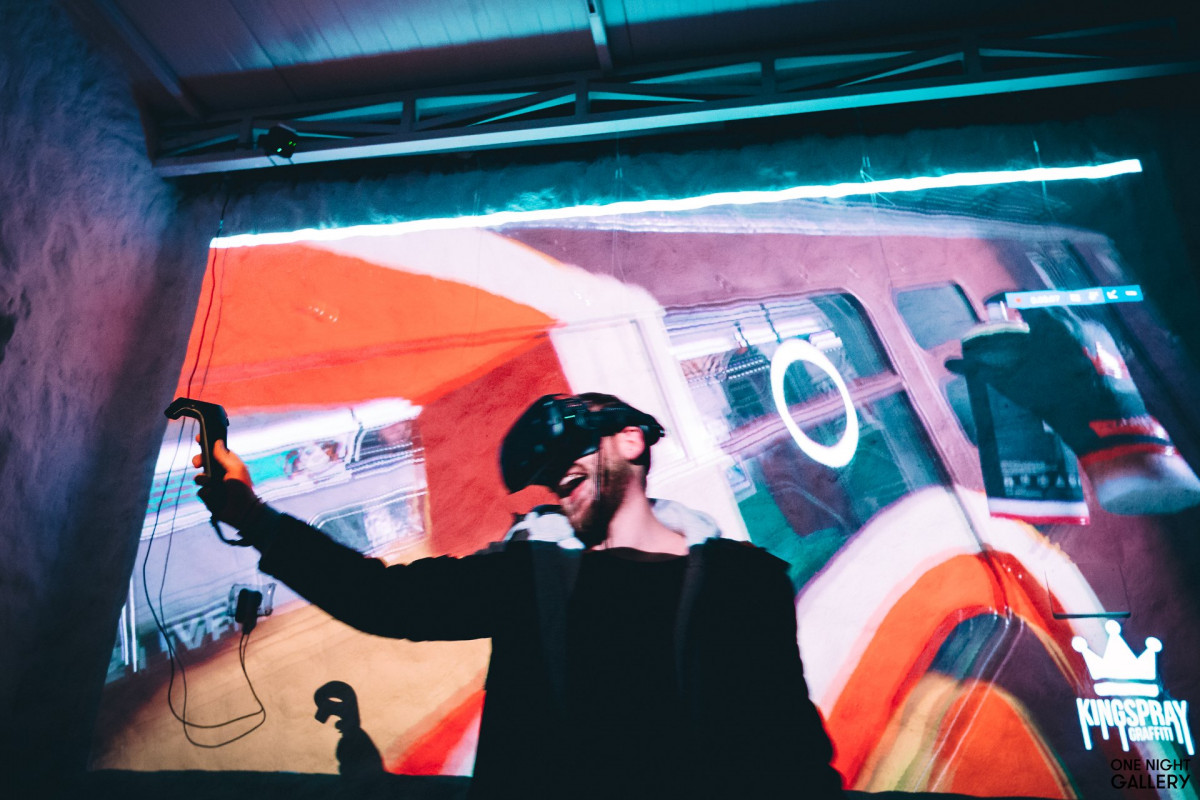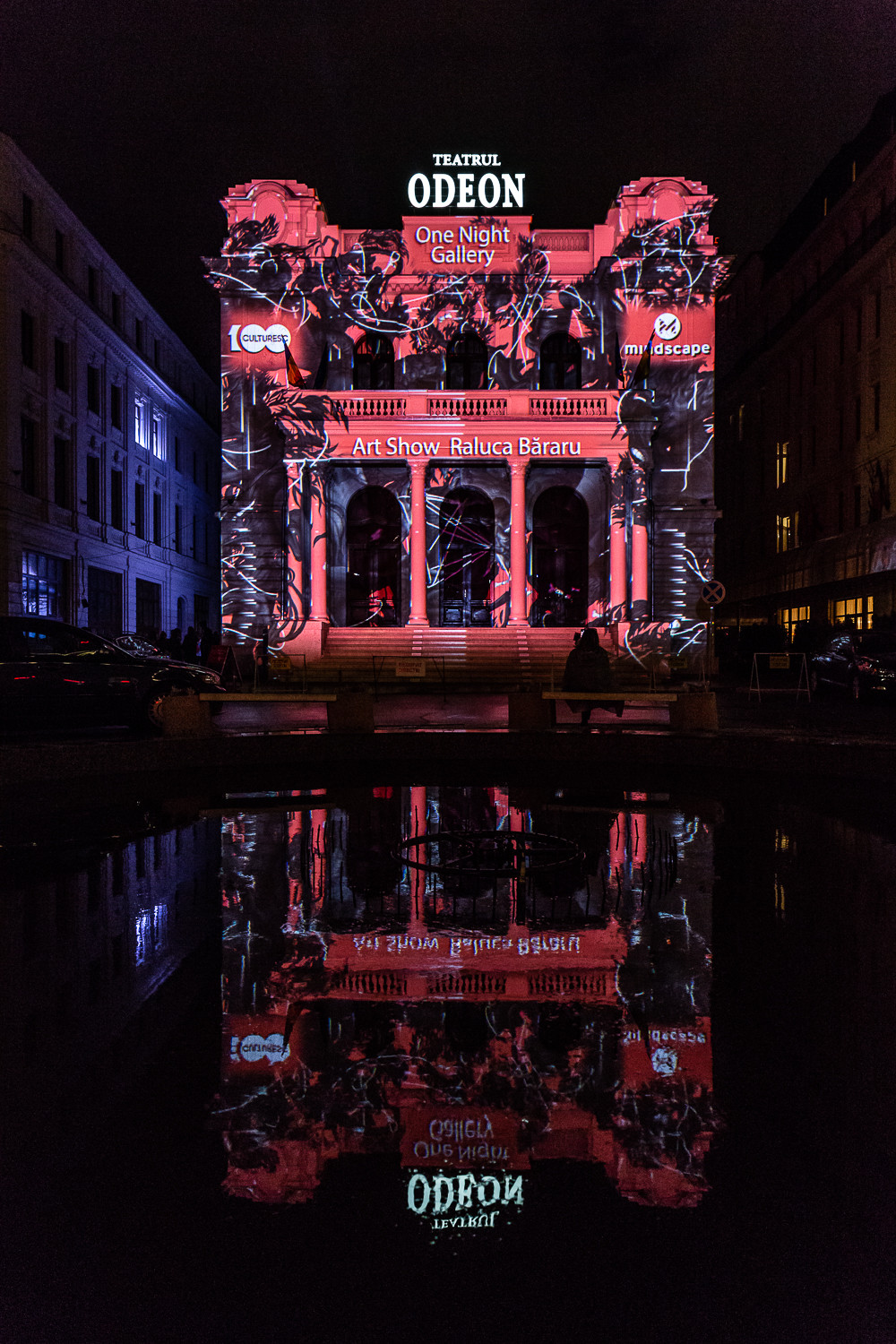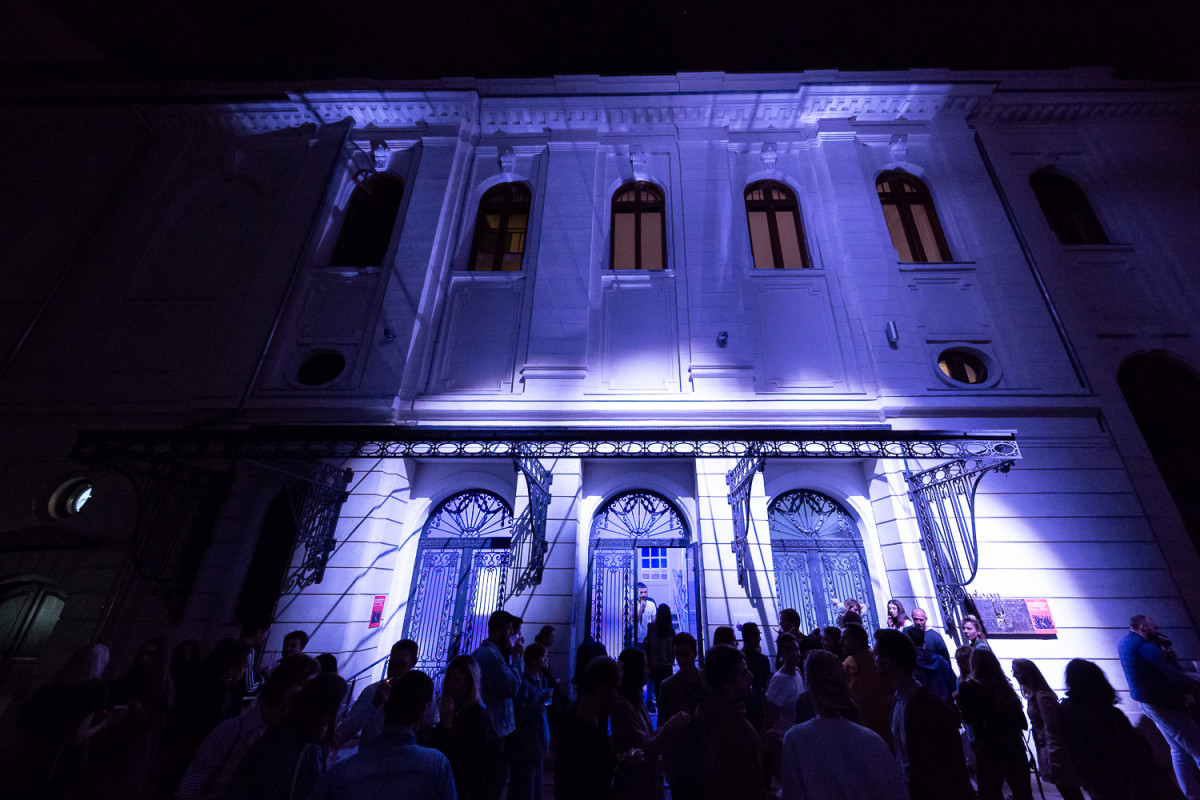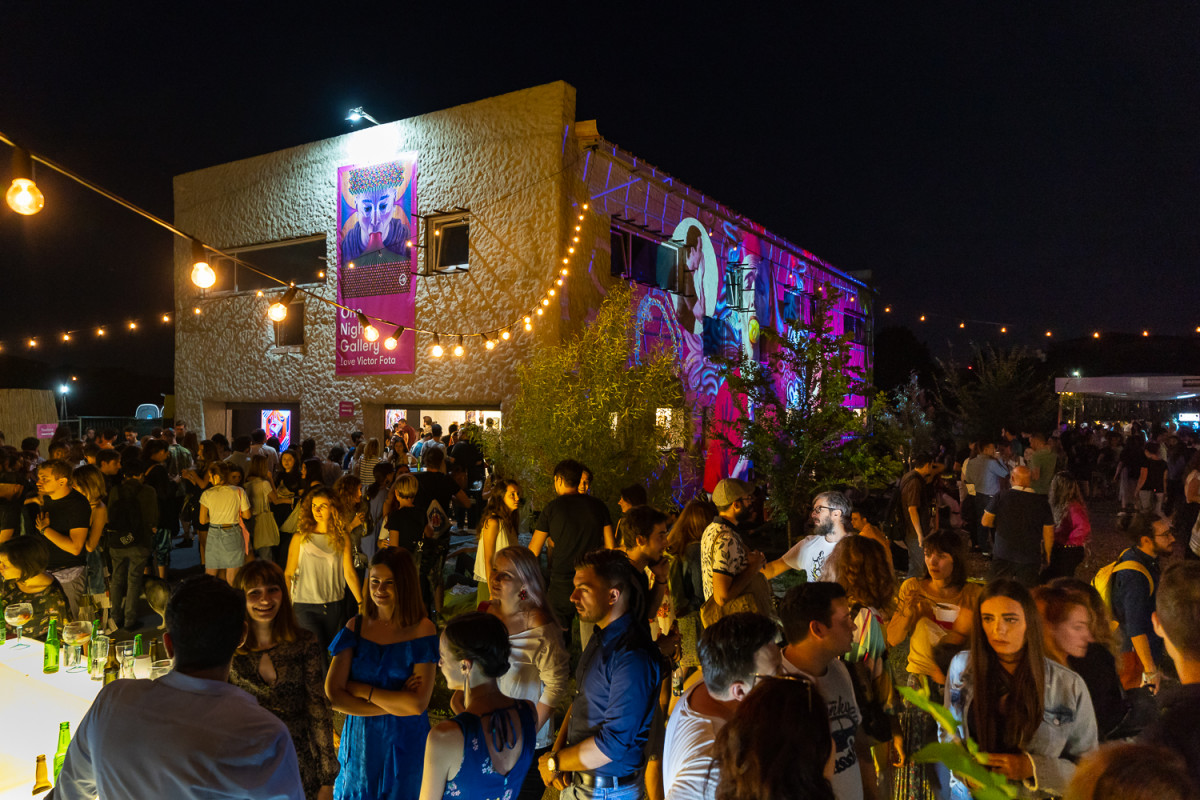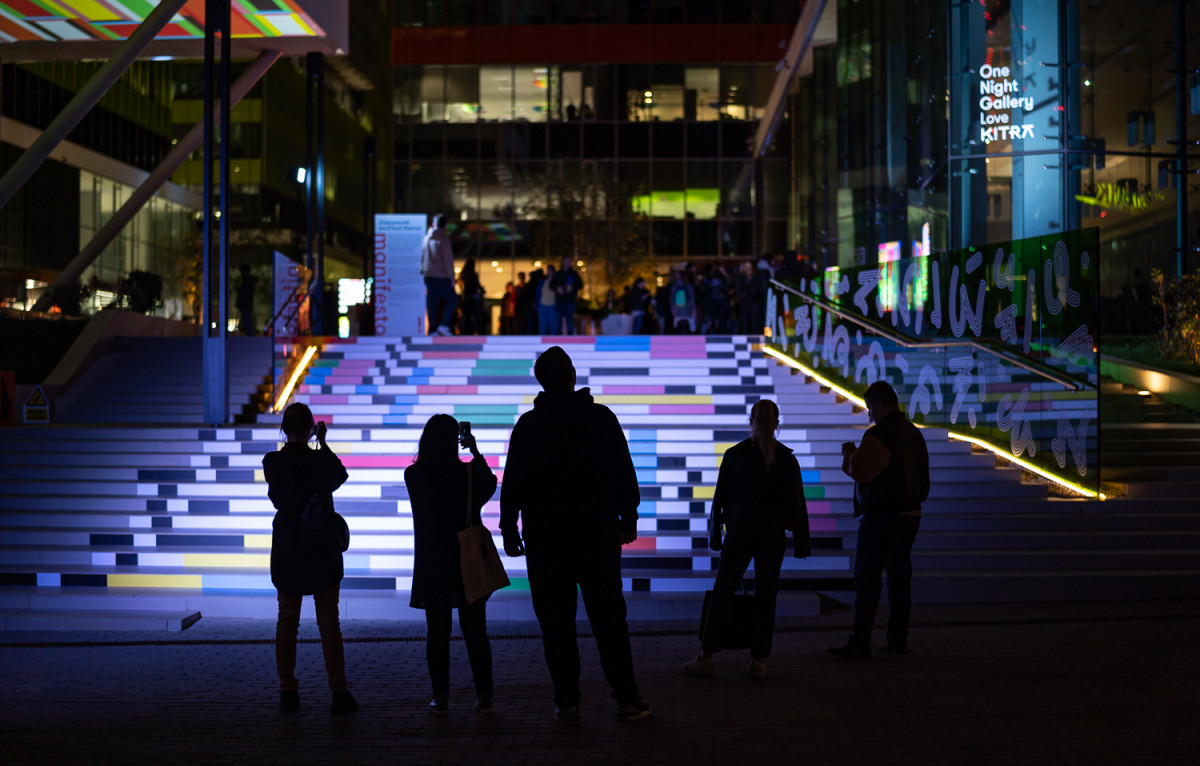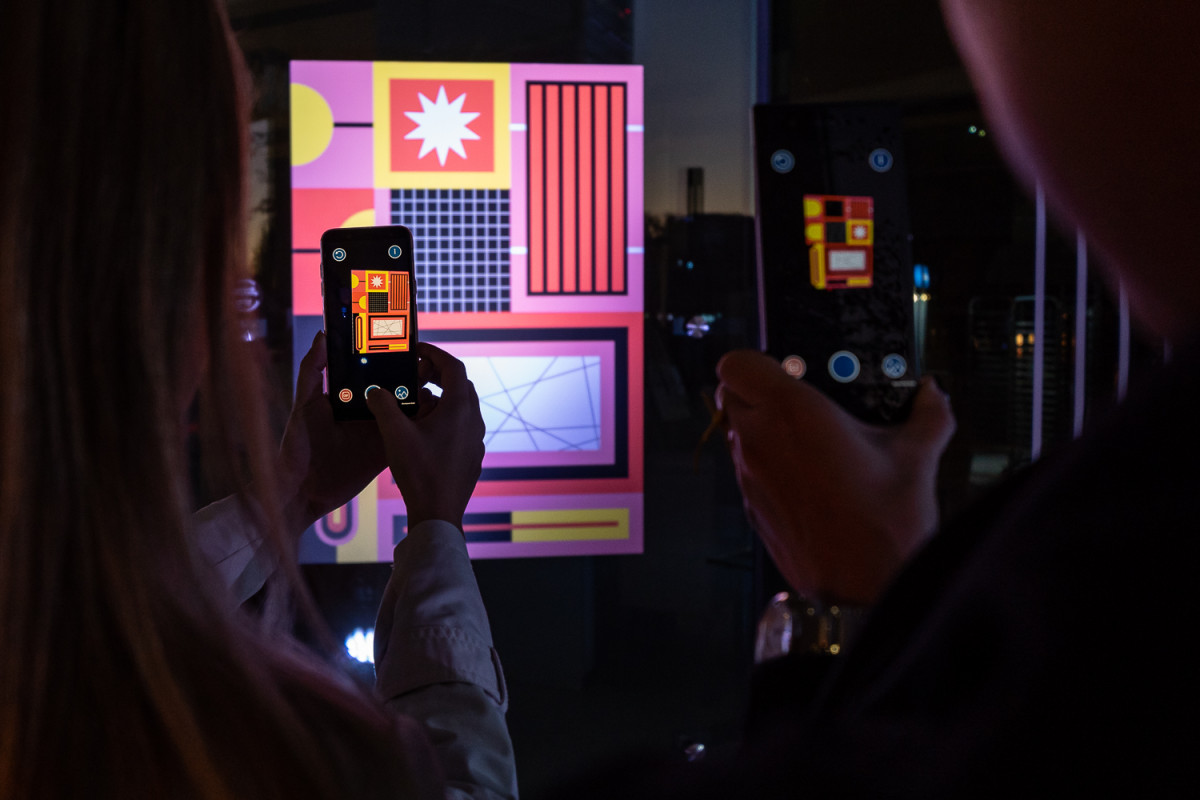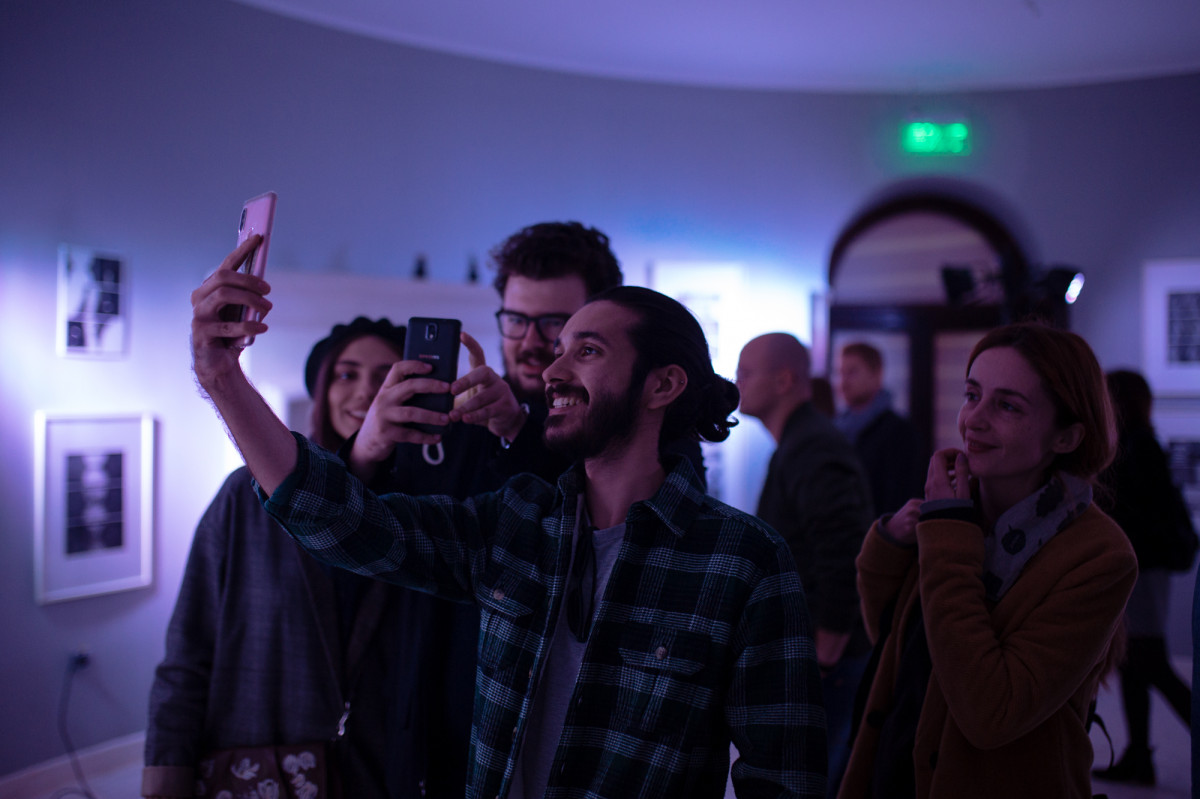 În plus, lucrările realizate de Raluca Băraru, Bogdan Moraru, Maria Surducan și Ioana Șopov în proiectul Inktober au fost cuprinse într-o expoziție cu vânzare prezentată la deschiderea Modul Cărturești – eveniment de pre-lansare transformat de One Night Gallery într-o expoziție interactivă.
2018 a fost anul în care, împreună cu Globalworth, One Night Gallery a pus bazele primului cartier de Art & Tech din București – Globalworth District. Un an în care a fost creată galeria de artă virtuală, ce poate fi explorată și în Samsung Gear VR, prin intermediul unor proiecte colaborative între artiști din diferite domenii, dar și anul în care realitatea augmentată a stat la baza explorării lucrărilor de artă, cu ajutorul aplicațiilor Artivive și Culturesc 100 by Samsung.
Anul s-a încheiat și cu două premii: diploma de excelență la PR Awards pentru evenimentul One Night Gallery Love Kitră în cadrul Globalworth District, categoria Sponsorship și Special Award for Innovation in Digital Outdoor, la Internetics, pentru campania One Night Gallery Love Victor Fota, unde ecranele Globalworth puteau fi scanate cu aplicația Artivive pentru o extensie animată a posterului de eveniment.
Pe lângă edițiile One Night Gallery și consolidarea Globalworth District prin evenimente care îmbină arta cu noile tehnologii, în 2019, One Night Gallery își propune să organizeze cel mai complex festival de new media art, care va reuni atât artiști locali, cât și internaționali. Un eveniment de 5 zile, care are ca scop democratizarea artei prin crearea unor contexte în care publicul poate interacționa cu lucrări-rezultat al unui dialog între artiști contemporani și intitutiile publice, prin intermediul noilor tehnologii.
În plus, în 2019 One Night Gallery lansează Art & Tech Curators – o agenție care își propune oferirea de conținut tailor-made din zona de artă și tehnologie tuturor brandurilor care își doresc o abordare neconvențională și experiențe imersive care au la bază realitatea virtuală, realitatea augmentată, instalații, holograme sau inteligența artificială. Cu background în relații publice, comunicare, digital și BTL,  Art & Tech Curators va putea răspunde nevoilor de brand prin conținut personalizat și activări interactive 360. Din echipa One Night Gallery fac parte Sorina Topceanu, Mădălina Ivașcu, Ruxandra Avram, Vio Dan și Mihai Cojocaru.
Partenerii One Night Gallery sunt: Globalworth, Samsung, Culturesc 100, Tastemakers, Stay Sharp, Mindscape, MotionLab, Aural Eye, 360 Revolution, Kaustik, TPS Engage, DJ Super Store, Radio Guerrilla, IQads, Zeppelin, Modernism, The Institute, Designist, Feeder, Radio Romania Cultural, Blitz TV.
Locațiile partenere One Night Gallery sunt: M60, Beans & Dots, Apollo 111, The Institute, Control, Simbio, Teatrul Odeon, Modul Cărturești, The Plot, Flying Pig, Energiea, J'ai Bistro, Globalworth Campus, Globalworth Tower, Globalworth Plaza, clădirea Gara Herastrău, BOB, BOC, Green Court.