Festivalul dedicat comunicării si transformării digitale din Europa de Est, Interactive Central and Eastern Europe Festival – iCEE.fest, a anunțat azi zeci de speakeri pentru ediția din acest an, dintr-un total de peste 100, precum si un nou concept: UPGRADE 100.
O dată cu această schimbare, iCEE.fest: UPGRADE 100 aduce la Bucuresti si o celebritate din domeniul transformării digitale: Salim Ismail, unul dintre fondatorii celebrei Singularity University – cunoscut antreprenor si autor al best-seller-uli "Exponential Organizations". 
Lui Salim Ismail i se vor alătura si alți speakeri profesionisti, autori ai unor lucrări sau proiecte notabile în lumea digitală, precum Matthew Griffin (311 Institute), David JP Phillips, Ashley Benigno (Fjord), Heather Lefevre, Paul Marsden, Flavilla Fongang si nu numai.
Ca de obicei, nu vor lipsi reprezentanți ai giganților din tehnologie si companii globale de top: Google, Facebook, eBay, Salesforce, Accenture, The Guardian, Hubspot, Waze, Reddit, Booking.com, Verizon, Flipboard, Vaynermedia si multe alte companii inovative, agenții de creație, media, VR/AR/MR.
Festivalul va cuprinde si conținut dedicat pentru startup-uri si antreprenori, precum si o competiție cu premii, dedicată acestora.
iCEE.fest: UPGRADE 100 pregăteste pentru editia din acest an - care va avea loc pe 13 si 14 iunie, la Grand Cinema & More din Bucuresti -, 11 linii de conținut distincte: disruptive innovation, advertising & marcom, creativity & VR/AR experiential, ecommerce & retail, digtal content & adtech, fintech & emoney, ehealth & medtech, tech & democracy, startups & investments la care se adaugă noi teme: AI & robotics si video gaming & entertainment.
Organizatorii anunță că speakerii din acest an sunt selectati cu accent mai mare pe caliate si mai mic pe cantitate si că acestia vor fi grupati in sesiuni de câte 100 de minute, cu mai multe pauze pentru networking si alte evenimente colaterale prezentărilor si workshopurilor.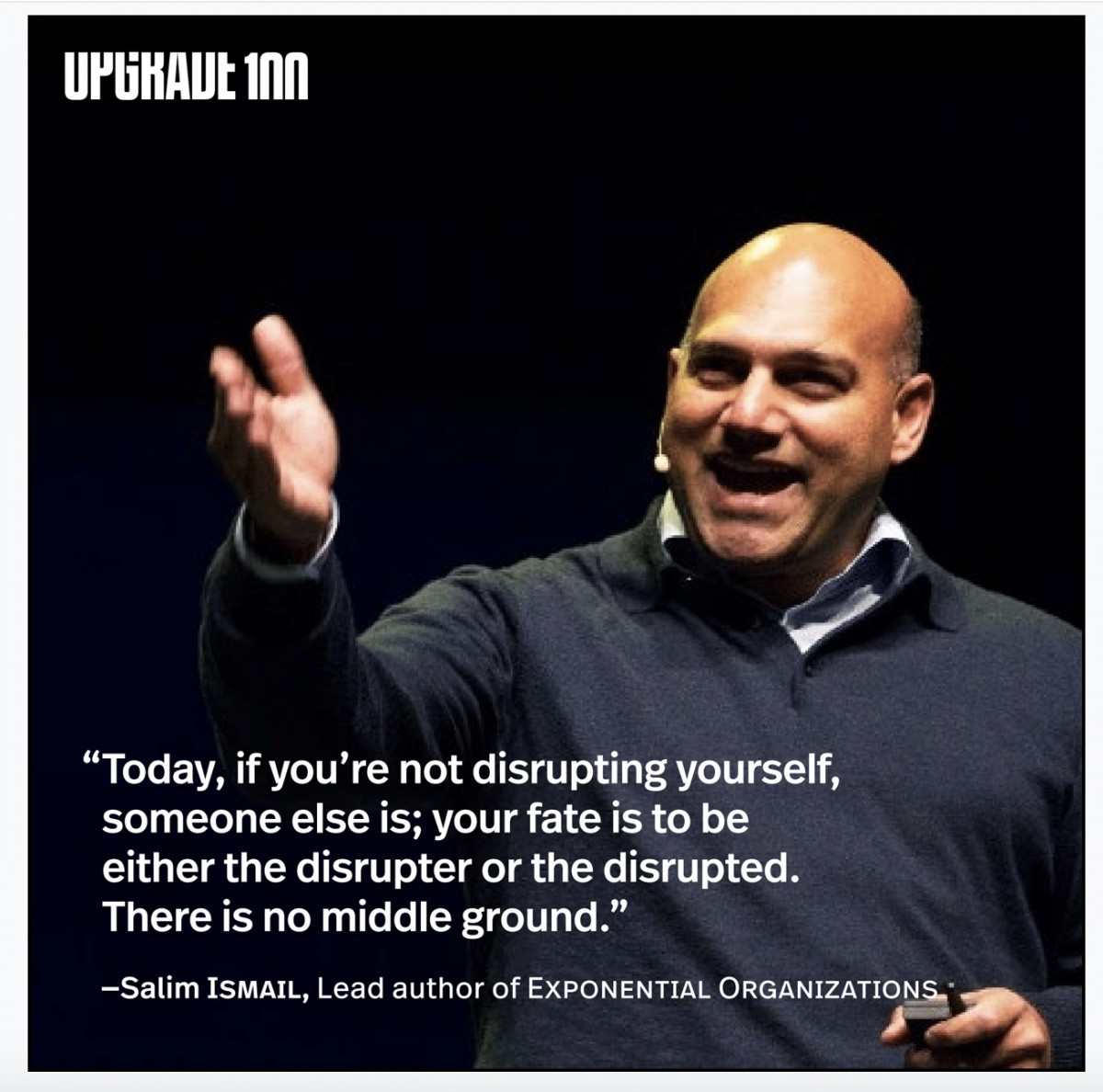 "Aplicăm ce predicăm: necesitatea de evoluție si perfecționare continuă, într-o lume accelerată exponențial de tehnologie. Practic, am dezvoltat conceptul "Upgrade to the best version of you", pe care l-am comunicat in ultimii 3 ani de festival, in forma sa concentrată: UPGRADE 100.

 E noul brand sub care vom dezvolta nu doar festivalul, ci si aplicația de networking si e-learning, evenimente si programe pentru companii, produse media profesionale diverse – am început cu emisiunea radio UPGRADE 100 de la Radio Guerrilla si podcastul aferent.

 De asemenea, vizăm si dezvoltarea proiectului in afara regiunii CEE", a explicat Dragos Stanca, organizator si fondator, într-un mesaj adresat participanților de la edițiile trecute.
Speakerii din acest an sunt grupați în 3 categorii:
Staruri internaționale cunoscute

în domeniul transformării digitale – anul acesta invitat special fiind chiar

Salim Ismail

, co-fondator al "

Singularity University

".

Lideri globali din digital si tehnologie

si speakeri profesionisti, pentru inpirație, idei si trenduri macro.

Experti si "doers" - oameni care fac lucrurile să se întâmple

în mari companii globale ori startup-uri inovative, pentru aplicabilitate imediată.
Festivalul păstrează un puternic accent dedicat marketingului si comunicării, dar se va extinde mai mult în zona mai amplă a transformării digitale generalizate: de la business si entertainment până la guvernare.
Partenerii principali ai iCEE.fest: UPGRADE 100 sunt Orange, Nissan, George, Coca-Cola si mPlatform.