Global Talent United (GTU) creează oportunități nelimitate pentru muzicieni, actori, oameni din lumea televiziunii, producători, sportivi, povestitori, trendsetters, influenceri, comedianți, bucătari, designeri și lideri de opinie care modelează cultura urbană.
Pe platforma globaltalentunited.ro sunt prezente personalități din lumea filmului, televiziunii, muzicii, sportului, mass-media digitală și marketingului.
Carla's Dreams, INNA, Delia, Irina Rimes, ANTONIA, The Motans, Cătălin Bordea, Alina Ceușan, Cristina Ich, Selly, Laura Giurcanu, Bromania, Micutzu, Anca Surdu și mulți alții se află pe platforma GTU.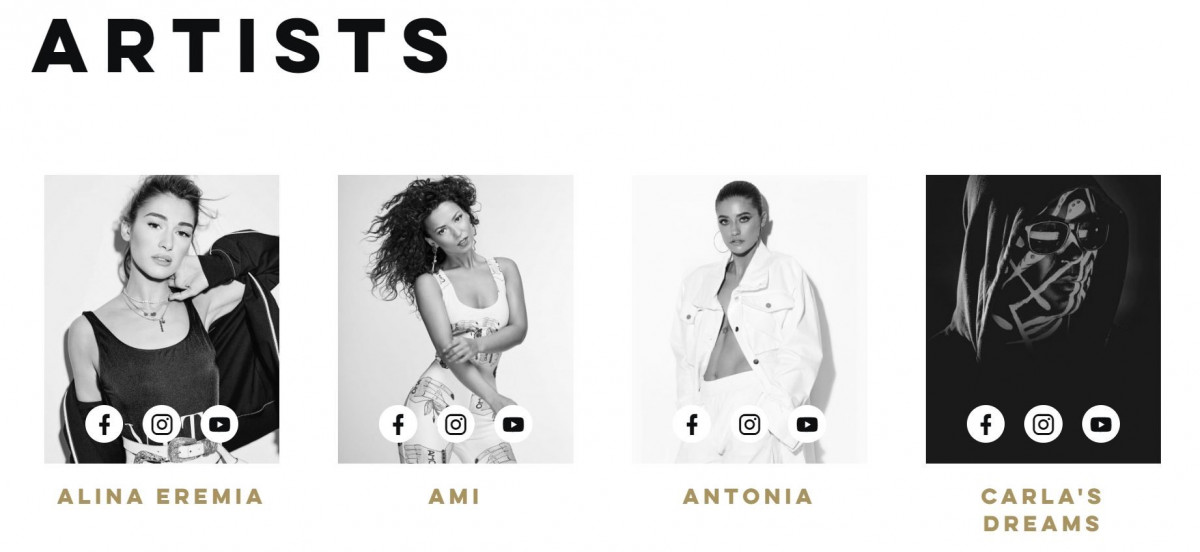 Peste 150 de talente, 20 de domenii, 36 milioane de fani pe Facebook, peste 24 milioane de fani pe Instagram, 23 milioane de subscriberi pe YouTube, peste 600 de campanii ale celor mai relevante branduri pot fi vizualizate pe site-ul globaltalentunited.ro. Cei mai talentați oameni ai momentului se regăsesc în mai multe categorii: Artists, Celebrities, Entertainment, Content Creators, Beauty & Fashion, Lifestyle, Comedians, Sport, Actors, Art, Parenting & Family, Gaming.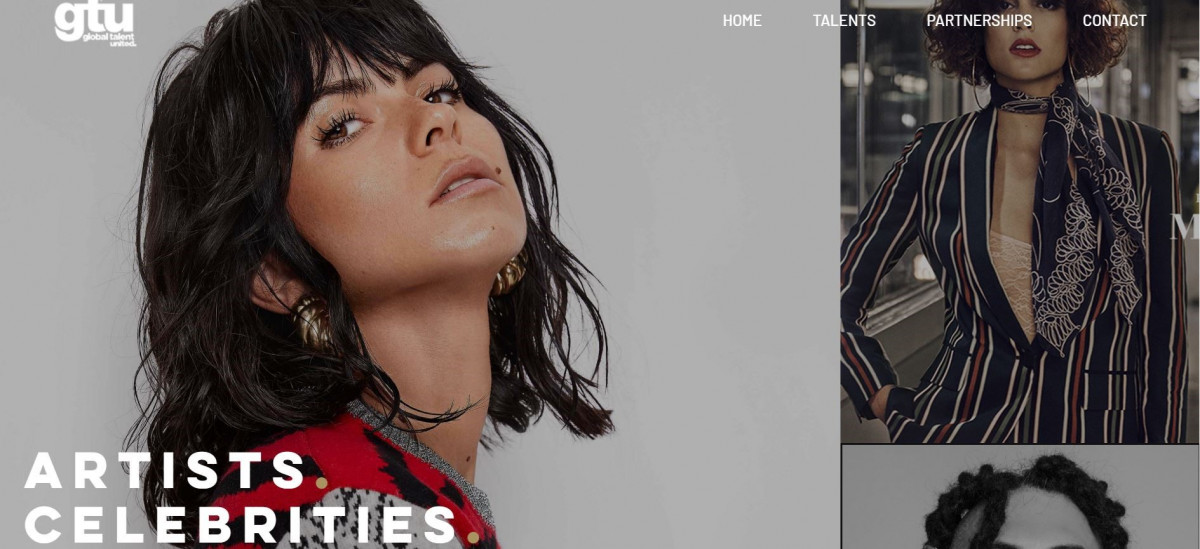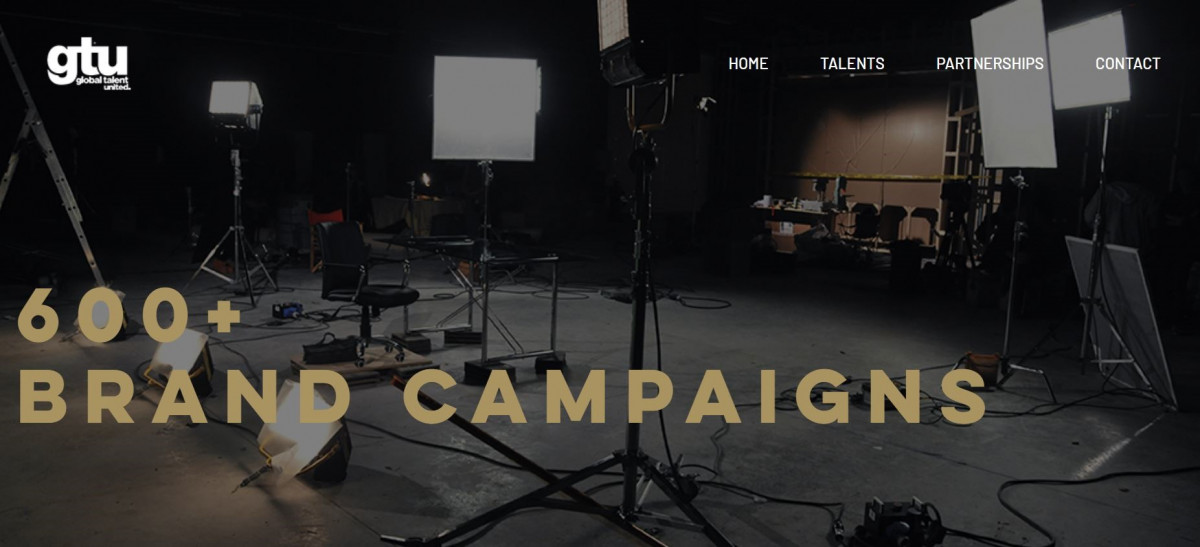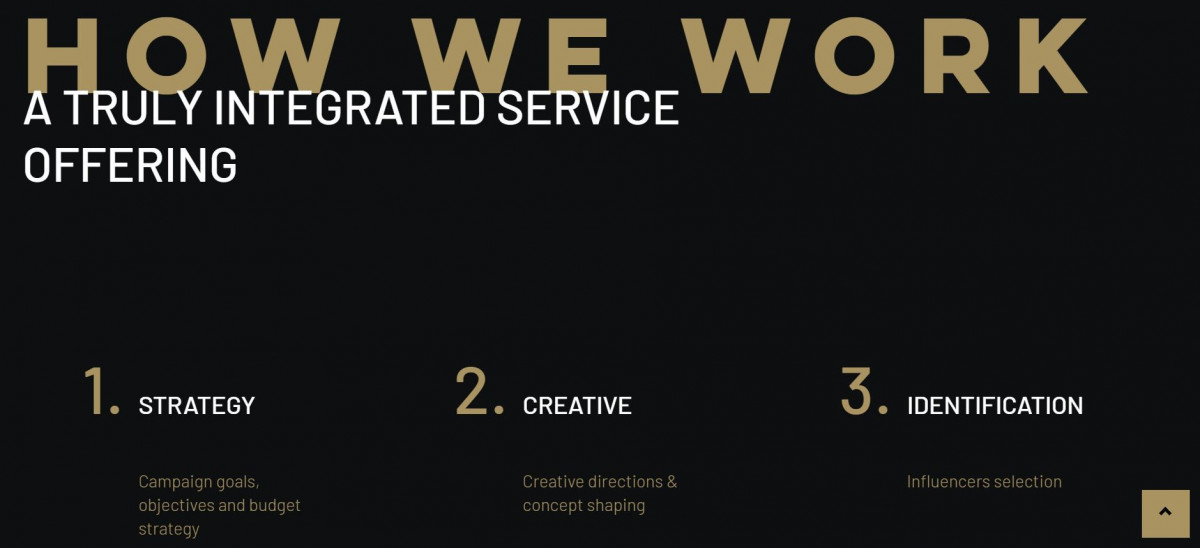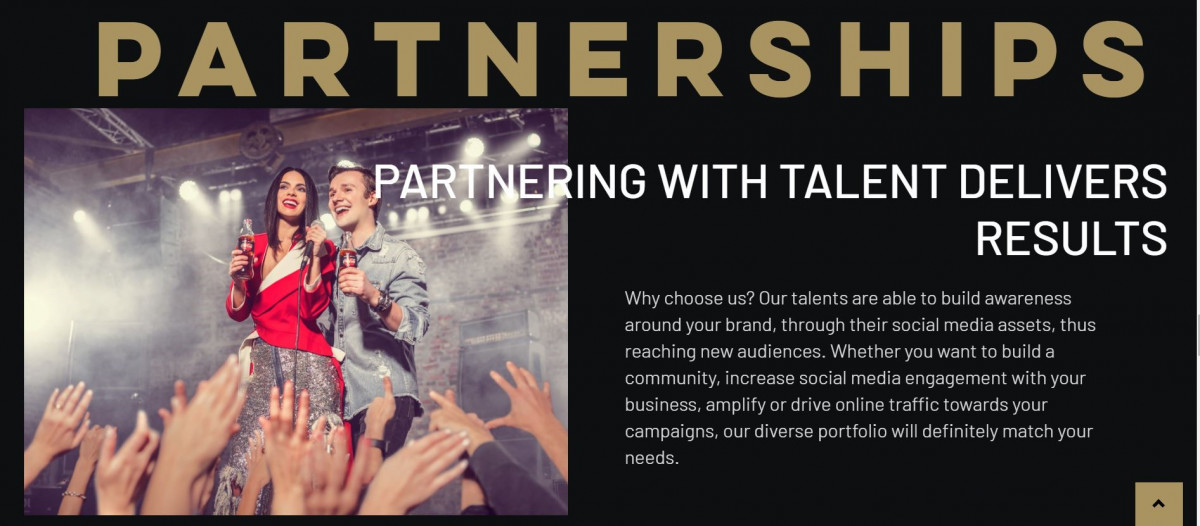 Global Talent United reprezintă cea mai mare agenție de endorsement din România. Acoperind toate segmentele de vârstă și interese, cu peste 150 de talente și 20 de nișe, Global Talent United reprezintă artiști (INNA, Antonia, Delia, Carla's Dreams, Irina Rimes, The Motans, Mark Stam), actori (Ada Condeescu, Letiția Vlădescu, Silviu Mircescu), online content creators (BRomania, Laura Giurcanu, Alina Ceușan, Carmen Grebenișan, Selly, Vlad și Cristi Munteanu, NaddHu, Marisa Paloma, Irina Deaconescu), stand-up comedians (Micutzu, Badea, Bordea, Ana-Maria Calița, Ionuț Rusu, Rux), artiști vizuali (Ovidiu Solcan, Octavian Graure, Alexandru Simedru).