theoutfit.ro, startup-ul fondat de Horia Stupu, Șerban Buliga și Ciprian Dudulea a ridicat o rundă de finanțare de tip pre-seed în valoare de 300.000 euro de la un grup de investitori, printre care Sergiu Neguț, unul dintre cei mai cunoscuți antreprenori locali (co-fondatorul Fintech OS), Venture Growth Partners, Alexandru Ghiță și Ilinca Păun.
The Outfit face personal styling-ul accesibil prin intermediul tehnologiei. Livrează clientelor cele mai potrivite haine pentru corpul și stilul lor, combinând algoritmii cu know-how-ul stiliștilor vestimentari. Lansarea oficială a fost la jumătatea lunii martie 2021, iar pâna în prezent a primit peste 1.000 de comenzi. Investiția va fi folosită pentru a accelera dezvoltarea sistemelor de recomandare și pentru a construi echipa.
"Cred că viitorul in retail este unul în care experiența clienților va fi 100% personalizată prin intermediul tehnologiei." Sergiu Neguț (investitor)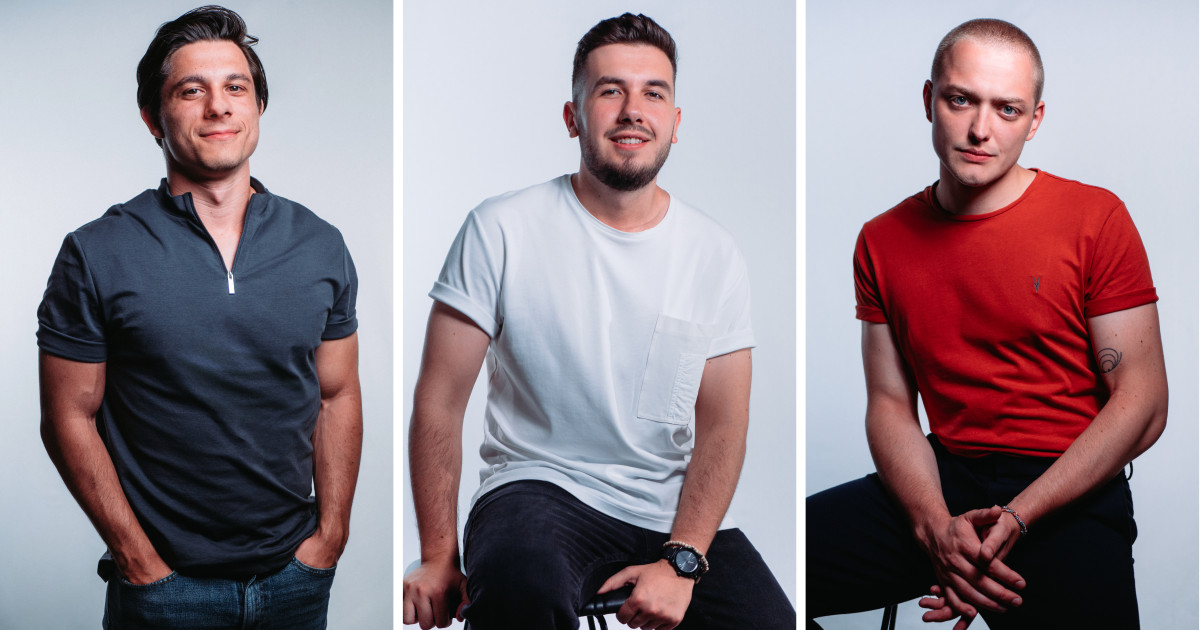 Cum funcționează?
O clientă completează un profil online, răspunzând la câteva întrebări despre corpul, stilul și bugetul preferat. Primește ulterior un set format din 5 articole vestimentare alese de unul dintre stiliștii The Outfit.
Clienta are 3 zile să probeze hainele, plătește doar ce păstrează, iar pe restul le returnează gratuit.
Înainte de plată, va trece printr-un proces de feedback pentru fiecare item probat, pentru ca algoritmii și stiliștii să poată învăța și recomanda produse mai potrivite la următoarele comenzi.
Pentru cine este destinat serviciul
Serviciul este disponibil doar pentru femei momentan, iar clientele care au folosit până acum The Outfit sunt persoane ocupate care își doresc să fie în pas cu moda dar nu au timp să caute produse online sau să meargă în mall-uri.
"Vrem să aducem cabina de probă la clientele noastre acasă și să regândim modul în care descoperă haine și accesorii: 100% personalizat, fără niciun efort și fără bani blocați în produse care trebuie returnate. Am observat că 10% din clientele noastre nu au mai comandat niciodată haine online până acum." Horia Stupu (co-fondator)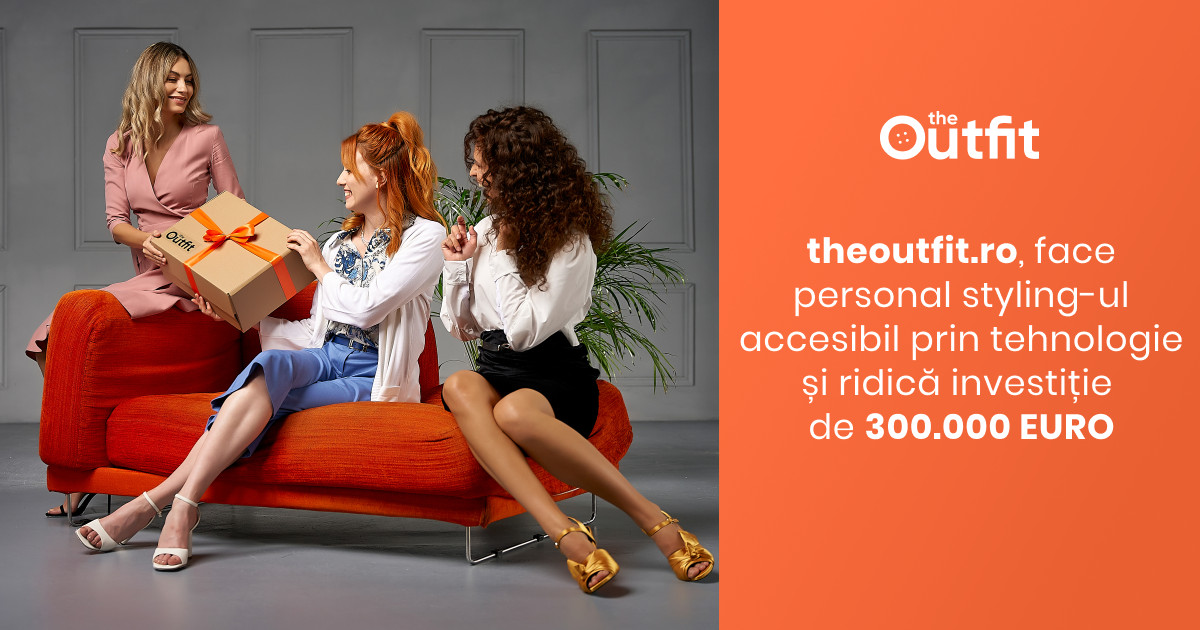 Rolul tehnologiei în fashion
The Outfit colectează peste 100 de date de la fiecare clientă pentru a putea înțelege cât mai bine preferințele acesteia. Ei dezvolta intern un sistem de recomandare care utilizează datele colectate din profilul clientelor, feedback-ul acestora și specificațiile produselor, pentru a îi ajuta pe stiliști să recomande produsele cu cea mai mare acuratețe din punct de vedere fit si stil.
"Pentru a putea face personal styling-ul accesibil și scalabil trebuie sa dezvoltam tehnologie pentru toate ariile business-ului, totusi, cea mai mare parte din efort merge către dezvoltarea unor algoritmi care sa acopere componenta matematica din fashion. În felul asta echipa de stilisti vestimentari se va putea concentra pe componenta creativa, interpretarea ocaziei de consum și pe anumite preferințe specifice ale unei cliente." Șerban Buliga (co-fondator)
Viziunea companiei
"Vrem să cunoaștem întreaga garderobă a clienților și să fim un one-stop-shop pentru fashion. Luăm deja în calcul dezvoltarea unei aplicații mobile pentru clienții recurenți, unde aceștia primesc constant recomandări de produse care se potrivesc cu garderoba existentă și preferințele lor." Ciprian Dudulea (co-fondator)
The Outfit își propune să livreze peste 10.000 de comenzi anul acesta, urmând ca la finalul anului să pregătească o nouă rundă de finanțare.