Fabrica Adesgo s-a nascut in Bucurestiul anilor '20, pe vremea cand trasurile completau peisajul chic al Micului Paris. Astazi, intr-un Bucuresti modern, tumultuos, condimentat de noutate si fervoare, Adesgo, compania mama, se reinventeaza, pastrand totodata caracteristicile traditonale precum minutiozitatea si calitatea.
Diamond by Adesgo este un brand special creat pentru a satisface cele mai exigente gusturi ale clientelor de toate varstele. Compania ofera o gama completa de dresuri create pentru fiecare moment al zilei si fiecare ocazie din viata unei femei, precum si o gama de lenjerie ce fascineaza prin alaturarea de texturi unice cu modele captivante.
Echipa agentiei The Mansion Advertising a modernizat logo-ul, pastrand in acelasi timp valorile brandului: eleganta, finete, rezistenta si traditie. Noul logo inglobeaza tot ceea ce reprezinta compania.

"Prin fontul clasic se arata simplitatea si eleganta companiei, iar impletiturile fine din logo reprezinta atat esenta produsului, materialul de calitate, cat si diamantul, care evidentiaza puterea brandului de a rezista in fata timpului", a declarat Mihai Paiu (Managing Partner The Mansion Advertising).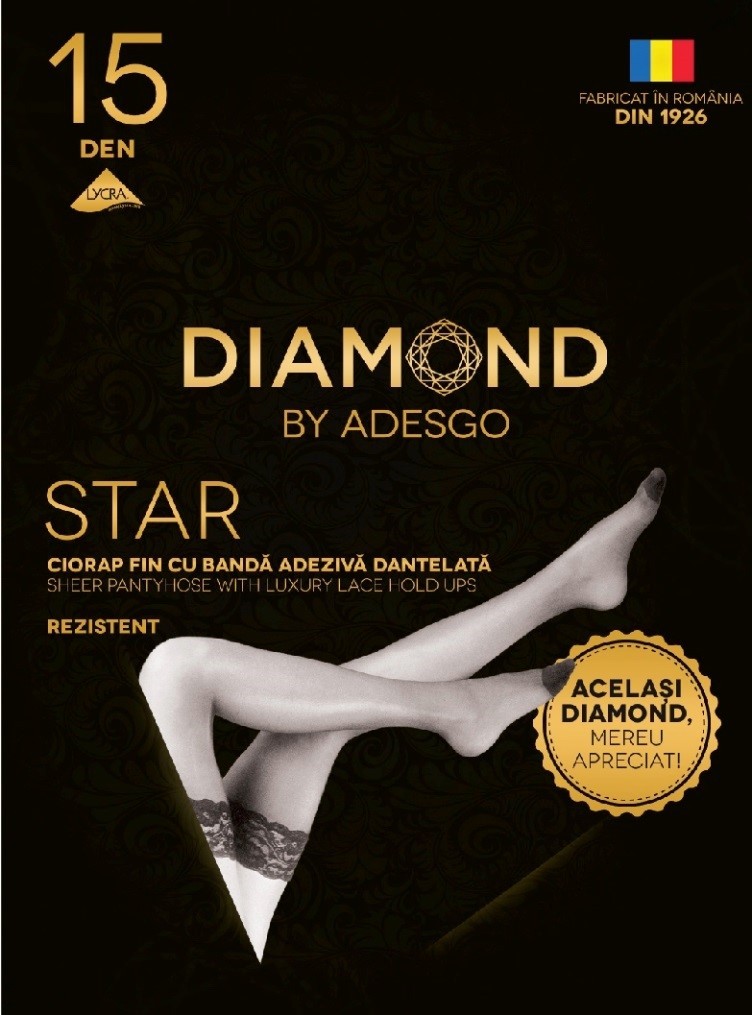 Design-ul ambalajului pentru dresuri a fost schimbat, urmand tot acelasi stil modern, minimalist, dar avand grija ca publicul sa poata recunoaste brandul. Se prezinta produsul simplu, functional, fara a se apela la diferite artificii de design.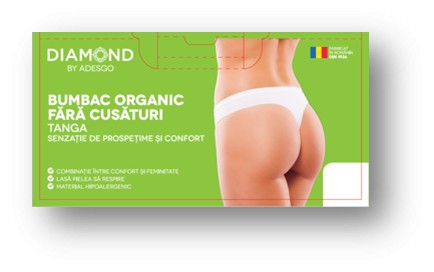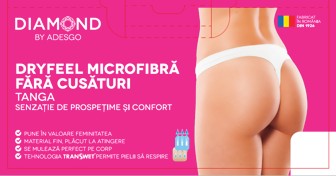 Totodata, agentia a realizat si design-ul pentru noua linie de lenjerie Diamond, in trei game: bumbac organic, microfibra si boxeri modelatori. Unicitatea acestora consta in senzatia de prospetime si confort pe care o ofera datorita tehnologiei de tricotare circulara, care a revolutionat industria modei ducand la aparitia pieselor de lenjerie si imbracaminte fara cusaturi.
Gama de bumbac organic este cea care imbina confortul si feminitatea, fiind fara cusaturi si dintr-un material hipoalergenic. Bumbacul folosit este unul obtinut in culturi agricole fara folosirea de metode si materiale ce pot avea impact asupra mediului.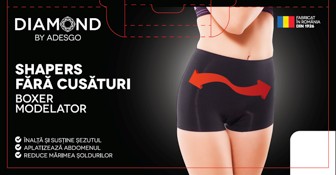 Gama de lenjerie din microfibra ofera un confort excelent, cu un material fin, placut la atingere, iar tehnologia Transwet® permite pielii sa respire si asigura un bun control si transport al umiditatii. Cea de-a treia gama este cea a lenjeriei modelatoare, care inalta si sustine sezutul, aplatizeaza abdomeul si reduce marimea soldurilor.
"Colectia de lenjerie seamless este o provocare pe care o lansam tuturor femeilor. De aproape 100 de ani realizam produse de calitate si, cu fiecare colectie, am cautat sa le oferim ceva nou, inovator", au declarat reprezentantii Adesgo.
Echipa The Mansion Advertising: George Preoteasa (Creative Director), Alex Florescu (Art Director), Claudiu Campeanu (Senior Art Director), Raisa Soare (Copywriter), Mihai Paiu (Managing Partner).