Albalact relanseaza editia de vara a iaurtului de baut Zuzu Bifidus portocale si piersici printr-o campanie integrata, semnata de The Mansion Advertising.
Sub semnatura "Echilibreaza gustul verii cu o combinatie racoritoare", Zuzu Bifidus evidentiaza varietatea de gusturi a gamei si beneficiile intrinseci ale produsului – iaurt cu Bifidus care ajuta la protejarea florei intestinale, echilibrand astfel digestia. Beneficile produsului au fost completate de un layer de promo iar campania a capatat contur prin doua executii TV, print, in-store si online.
"Consumatorii s-au obisnuit cu ideea de echilibru inspirata de Zuzu Bifidus, iar directia creativa s-a creionat strategic in jurul acestei idei.

Luand in calcul obisnuintele de consum in sezonul marilor destinderi, consumatorii isi pot dezechilibra metabolismul prin alegerile alimentare pe care le fac in ritmul alert al verii. Zuzu Bifidus ofera o gama variata de optiuni racoritoare care potolesc teama de dezechilibru, oferind beneficii racoritoare, intr-o forma variata de gust", completeaza Mihai Paiu, Managing Partner The Mansion Advertising.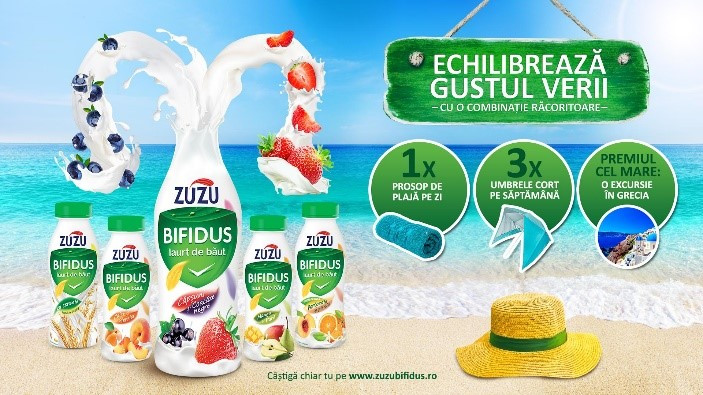 Executia vizualului s-a axat, in principal, pe ideea ca Zuzu Bifidus reprezinta o alegere echilibrata in ceea ce priveste bunastarea sistemului digestiv prin varietatea de combinatii unice care se completeaza, oferind consumatorilor o vara echilibrata si racoritoare.
Campania a fost implementata in-store si a urmarit impulsionarea si stimularea consumatorilor spre a introduce echilibrul in stilul lor de viata, mai ales vara. Menite sa atraga atentia si sa integreze specificul brandului, executiile se diferentiaza si pun in valoare conceptul.
Pentru a fideliza consumatorii, The Mansion Advertising face trecerea din offline in online, printr-o aplicatie lansata pe www.zuzubifidus.ro/Concurs_Zuzu. Utilizatorii sunt provocati sa gaseasca, contra timp, combinatiile de gust Zuzu Bifidus, oferindu-le celor mai iscusiti dintre ei, prin tragere la sorti, cate un prosop de plaja, pe zi, cate trei umbrele cort, pe saptamana si marele premiu, o excursie in Grecia.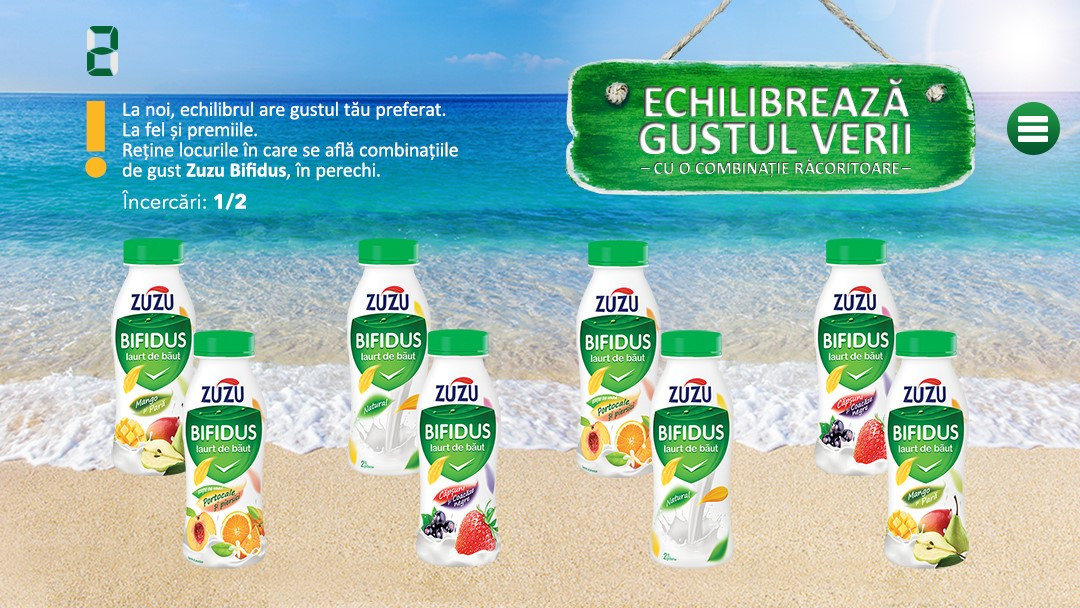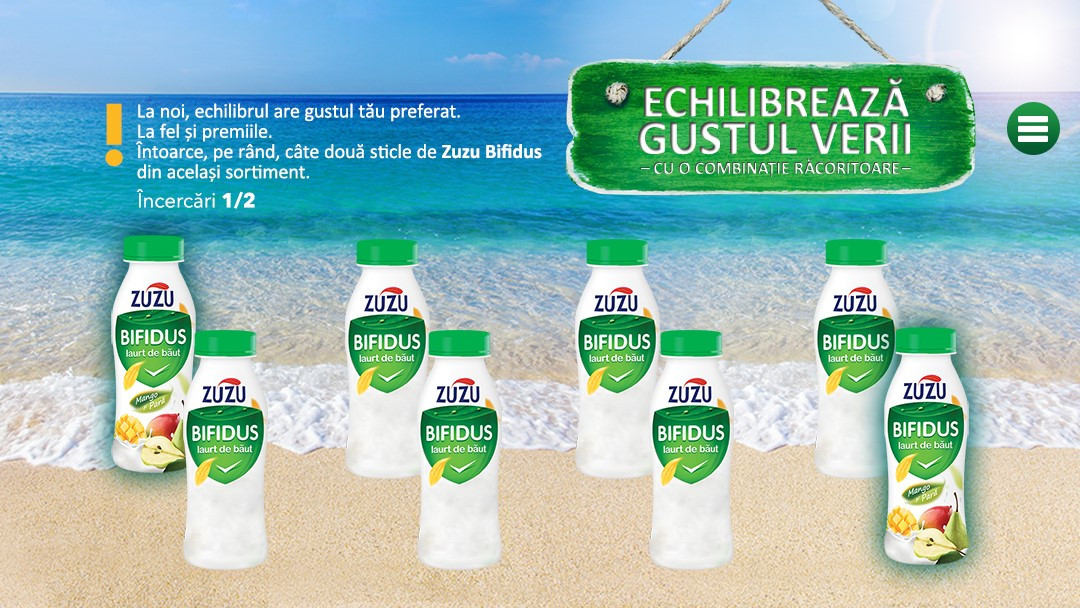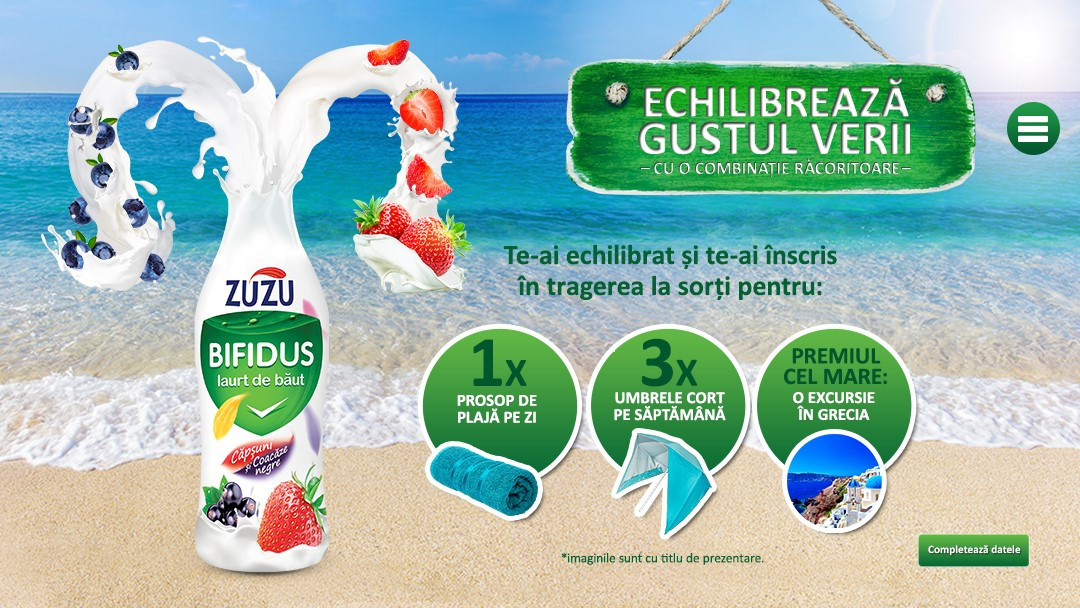 Echipele implicate:
Albalact:
Cristina Miclea – Manager Marketing,
Raluca Tunsoiu  – Senior Brand Manager Zuzu
Miruna Mihalache – Junior Brand Manager Zuzu

The Mansion Advertising:
Mihai Paiu – Managing Partner
Bogdan Csapo – Creative Director
Madalina Donciu – Copywriter
Sebastian Ursache – Senior Art Director
Valeriu Tath – Account Manager