Albalact lanseaza in aceasta vara in gama de iaurturi Zuzu Bifidus cu culturi lactice vii, doua sortimente noi, racoritoare - Zuzu Bifidus iaurt de baut cu portocale si piersici, o combinatie unica pe piata si Zuzu Bifidus iaurt de baut cu cereale, o sursa hranitoare de fibre din tarate de secara, ovaz si grau.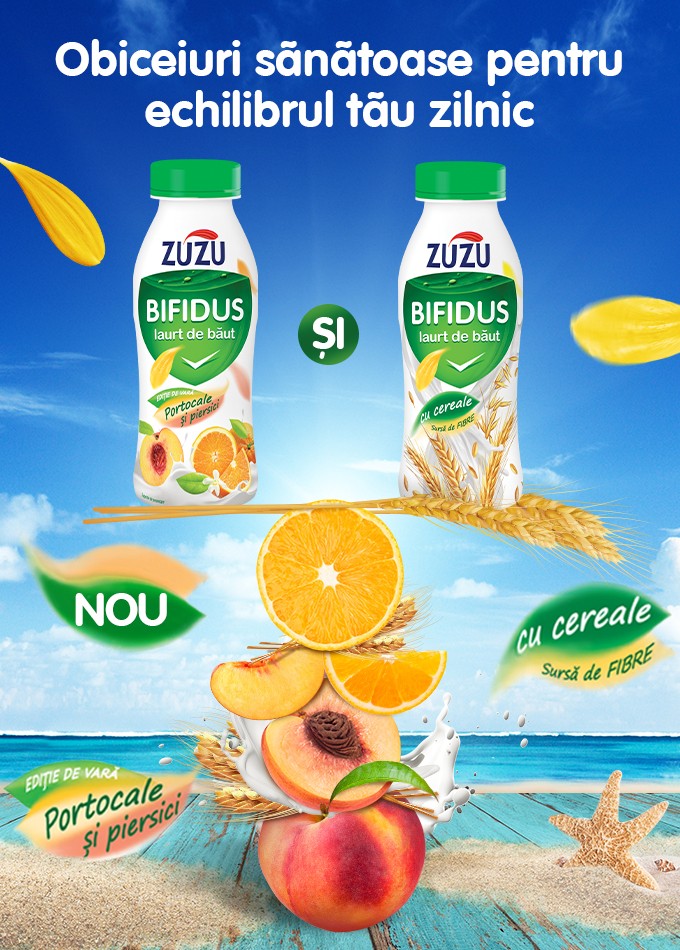 The Mansion Advertising a dezvoltat campania de lansare a celor doua noi sortimente Zuzu Bifidus iaurt de baut, axata pe declinarea conceputului creativ in-store si online.
Directia creativa a campaniei s-a axat pe ideea de echilibru, punctandu-se faptul ca dezechilibrul, in general, poate duce la neplaceri, iar in caz particular dezechilibrul alimentar duce la probleme de sanatate. Astfel, culturile vii din iaurtul Zuzu Bifidus contribuie la echilibrarea florei intestinale, oferindu-le consumatorilor beneficii care se aliniaza cu o principiile unei vieti sanatoase.
"Campania de lansare a celor doua noi sortimente de iaurt de baut Zuzu Bifidus este construita in jurul ideii ca o alimentatie echilibrata incurajeaza un stil de viata sanatos. Cu totii avem nevoie de echilibru, iar alimentele care sa compuna o dieta echilibrata si sanatoasa sunt cu atat mai dorite cu cat stilul de viata alert poate conduce la diverse probleme ale organismului.

Asadar, noile sortimente de iaurt de baut Zuzu Bifidus cu cereale sau cu portococale si piersici isi pot gasi cu success locul in dieta de zi cu zi", completeaza Catalin Prodan, New Business Developer la The Mansion Advertising.
Executia vizualului s-a axat, in principal, pe ideea ca Zuzu Bifidus sustine alegerile sanatoase pentru o alimentatie echilibrata, iar consumul zilnic de iaurt este parte a obiceiurilor sanatoase.
Campania a fost implementata in-store si a urmarit impulsionarea si stimularea consumatorilor in a alege si incerca noile iaurturi de baut Zuzu Bifidus cu cereale sau cu portocale si piersici pentru un stil de viata echilibrat si sanatos.
Menite sa atraga atentia si sa integreze specificul brandului, executiile se diferentiaza si pun in valoare conceptul. Pentru a introduce consumatorul in starea de vacanta specifica perioadei, The Mansion Advertising a adaptat spotul TV, lansat in 2015 de agentia de brand.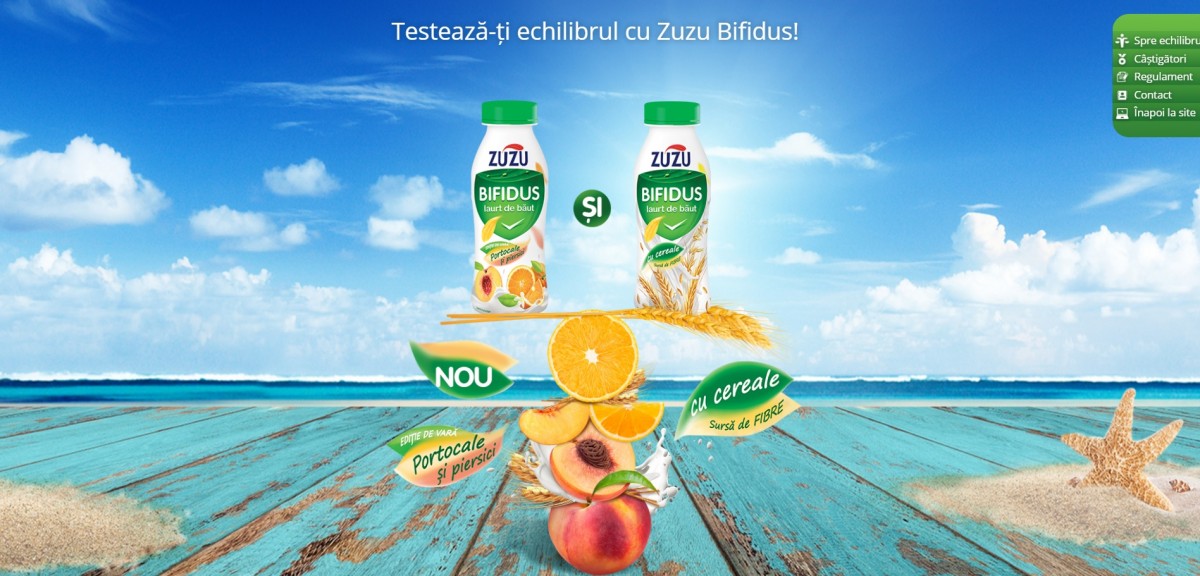 Si in online e rost de joaca si de atentie. The Mansion Advertising a dezvoltat o aplicatie care indeamna spre echilibru si care ii provoaca pe utilizatorii sa aranjeze elementele din key visual in ordinea corecta pentru a obtine echilibrul. Zuzu Bifidus ii premiaza pe cei mai iscusiti utilizatori, oferindu-le selfie stick-uri si pune la bataie un city break la Barcelona.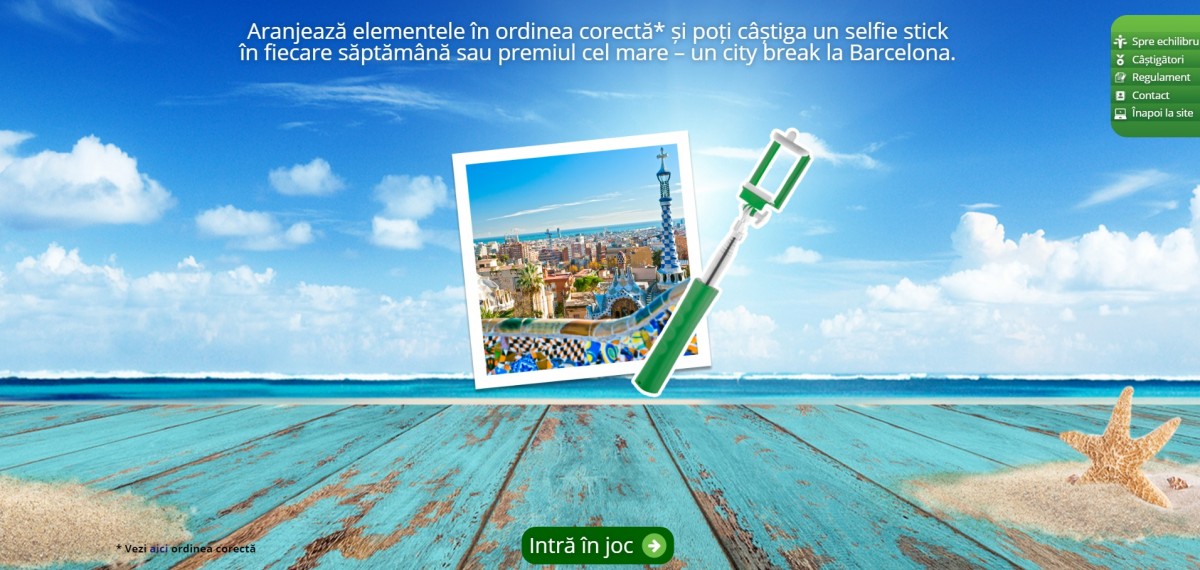 Echipele implicate:
Albalact: Cristina Miclea – Manager Marketing, Celina Condorovici – Senior Brand Manager Zuzu, Miruna Mihalache – Junior Brand Manager Zuzu
The Mansion Advertising: George Preoteasa – Creative Director, Adelina Surdu – Copywriter, Claudiu Campeanu – Senior Art Director, Dragos Radu – DTP, Catalin Prodan – New Business Developer/Account.